Print This Post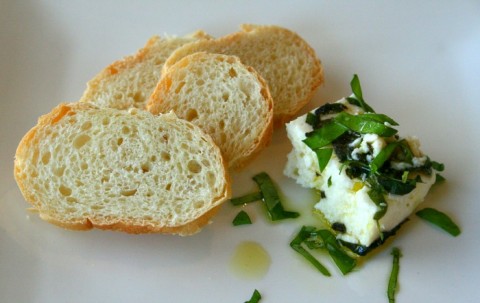 When the goat whisperer calls, and you're a foodie, you come running.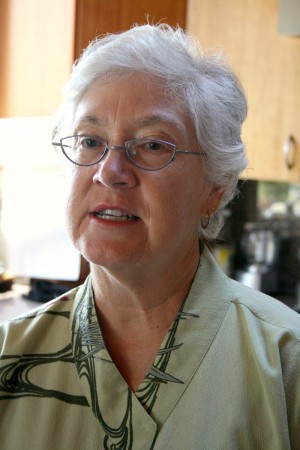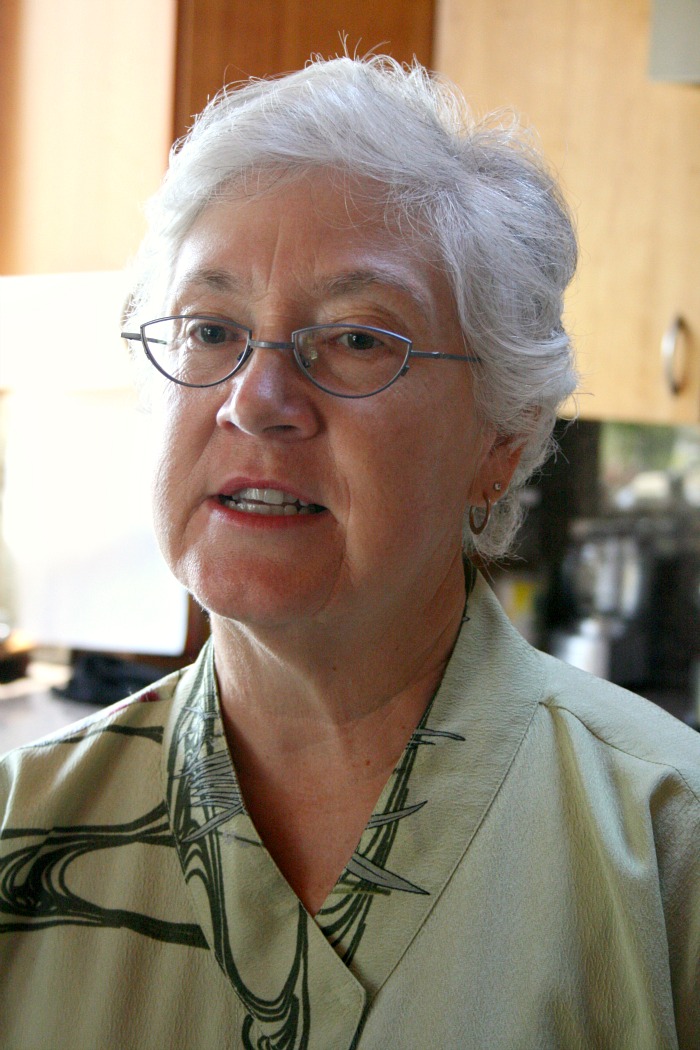 So when Jennifer Bice, owner of Redwood Hill Farm, came to Southern California to give a class/tasting on goat cheese, I couldn't get there fast enough!
Redwood Hill Farm is a premiere, award-winning goat dairy farm in Sonoma County,Calif., where frisky goats are raised humanely, happily and in the most natural way possible on the sustainable farm. It's family-owned, and Bice is a perfect leader for the company because her passion for premium quality goat milk shines through in every word and deed.
Their artisan cheese consistently wins national awards, their superior goat milk yogurt and kefir bring accolades, and the company is a leader in providing a sustainable lifestyle for the farm, the goats and the 57 employees.
Among other selections, she introduced us to raw goat milk feta, a taste revelation to me. It isn't particularly "goaty," if you know what I mean, but has a clean, slightly briny taste.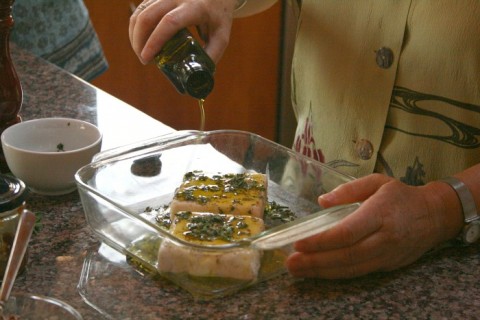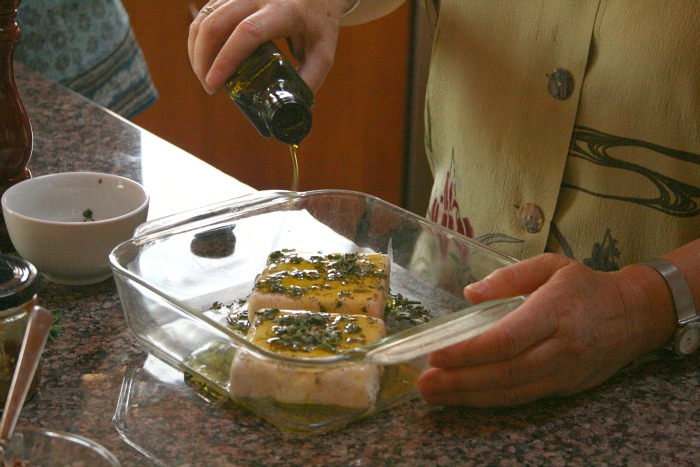 Jennifer taught us her favorite simple way to enjoy it, with olive oil and fresh herbs, simply heated in the oven and then eaten on baguette slices as an appetizer.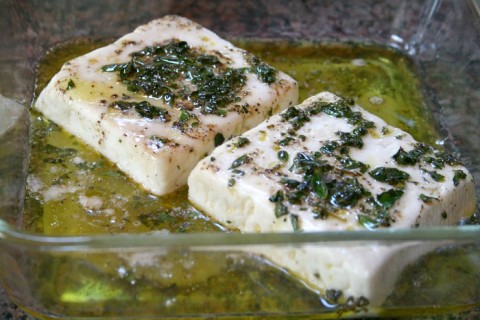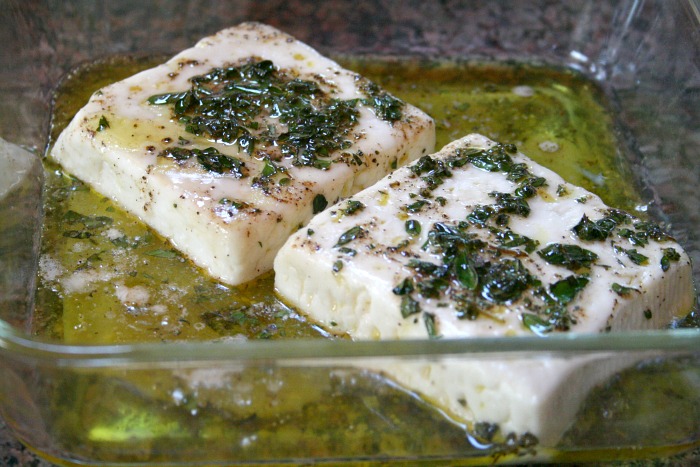 As I munched, the flavor of the cheese came through, brightened by the garden-fresh herbs and softened by the olive oil. It was perfect!
Instantly, I knew what I was serving for dinner that night! This makes a perfect weekday supper, because it's simple, fast and utterly (udderly?) delicious.
Recipe: Baked Goat Feta with Olive Oil and Herbs
Summary: Heated, with fresh herbs and delicious atop sliced baguette, raw goat milk feta is clean, gently briny and utterly delicious!
Ingredients
Instructions
Heat oven to 350F degrees. Place cheese in a baking dish, drizzle generously with olive oil, sprinkle generously with fresh herbs, and bake for about 10-15 minutes, until heated through.
To serve, remove dish from oven to a hot pad or trivet, along with a basket of baguette slices. Each person cuts a slice of oily, herby cheese and slaps it on their bread and munches!
Serves 4 for dinner, or more for appetizers.
Source
Jennifer Bice, Redwood Hill Farm
Preparation time: 5 minutes
Cooking time: 15 minutes
Diet type: Vegetarian
Number of servings (yield): 4
Culinary tradition: USA (Nouveau)
My rating 5 stars:  ★★★★★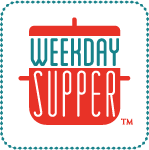 Throughout the week, you can find the #SundaySupper team sharing #WeekdaySupper meals as well. Getting families back to the dinner table is our mission, and I hope we inspire you to try some of our delicious recipes. You can find them on our Pinterest Boards as well. Please join us there and try something!
This week's easy Weekday Supper recipes are: