Print This Post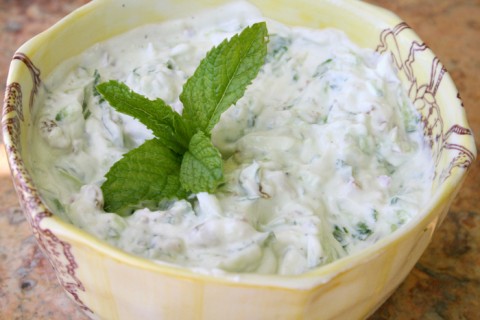 So many people are on "can't eat this," and "shouldn't eat that" diets these days. It can be mind-boggling to invite people over for a meal, or even to bring a potluck dish that will be accepted by a majority.
I'm always on the lookout for not only the perfect side dish, but one that goes with many different cuisines, and that can satisfy the growing vegetarian and gluten-free eaters. It's also lower in fat.
This simple yet elegantly tasty cucumber dip is it!
I learned it in a Persian cooking class taught by my lovely neighbor Fiona Afshar (you have previously seen her astoundingly delicious hummus, and if you haven't, go look now!).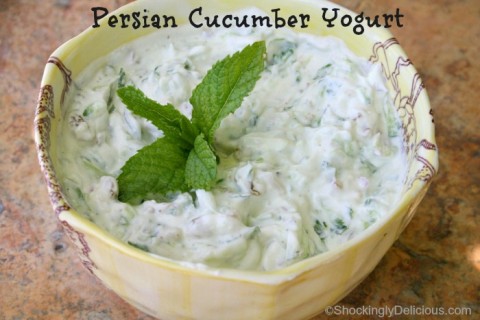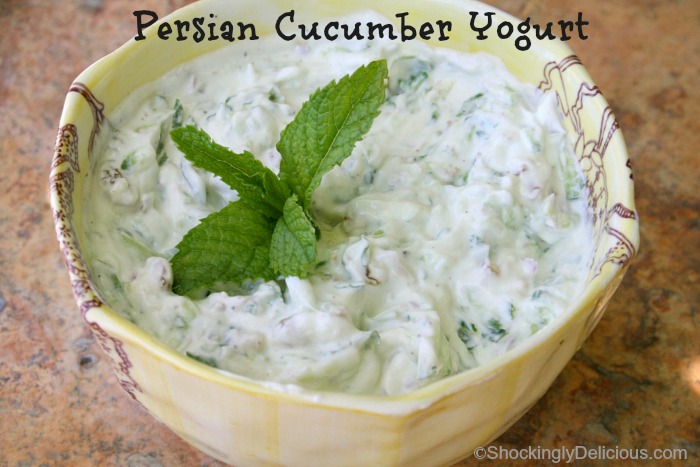 This calm cucumber side dish offers a respite from a spicier main dish. It is a cooling oasis on a plate otherwise swimming with bold flavors.
I can see it alongside roasted chicken, or as a dressing plopped onto a sandwich, or even eaten with cold sliced hard-cooked eggs. She has tricked this up with raisins for a sweet bite, and walnuts for a bit of crunch and body. Minced mint makes it doubly refreshing.
Point this one out to your friends who are off gluten and meat, but make it for everyone.
What it is missing won't be missed.
Recipe: Persian Cucumber Yogurt
Summary: This calm cucumber side dish is a cooling oasis on a plate otherwise swimming with bold flavors.
Ingredients
1 (17.6-ounce) container Fage 2% yogurt
3 Persian cucumbers, grated
2 tablespoons raisins
2 tablespoons walnuts, crushed
1 small shallot, finely chopped
Fresh mint, finely minced
Sea salt
Freshly ground black pepper
Instructions
In a mixing bowl, mix all ingredients, stirring well to combine. Scrape into a pretty serving bowl.
Makes about 2 cups.
Serves 6-8.
#SundaySupper
See this page for all the wonderful #SundaySupper dishes I have made since I joined this group, and links to all the other delicious dishes made by my fellow cooks.
Preparation time: 10 minutes
Diet type: Vegetarian
Diet tags: Reduced fat, Gluten free
Number of servings (yield): 6-8
Culinary tradition: Persian
My rating 5 stars:  ★★★★★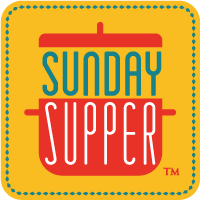 The #SundaySupper group is having a "free for all" today, offering recipes to fit all sorts of special dietary requirement or to avoid allergens. We're sharing recipes that are gluten-free, dairy-free, fat-free, nut-free, sugar-free, or whatever-free.
Here's what we've cooked up for you today:
Breakfast
Main Courses
Breads
Treats
Drinks
We would love to have you join our Twitter #SundaySupper chat party starting today at 7 p.m. EST. Follow the #SundaySupper hashtag throughout the day to see the amazing recipes, and join in by Tweeting your own recipes using the #SundaySupper hashtag. Be sure to check out our #SundaySupper Pinterest board for more delicious recipes and photos.