Print This Post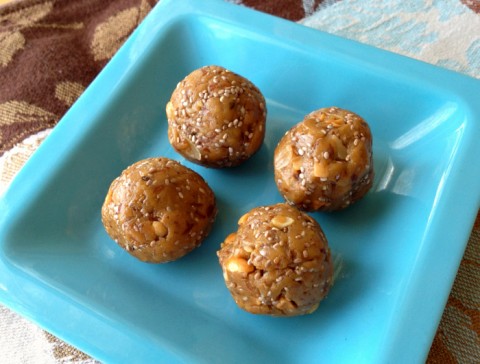 In my obsession to find delicious, nutrient-dense snacks for my surfers and mountain bikers, I seem to seek out energy treats and bars on every food site I visit.
Exploring the blog Fran's Faves, as was my Secret Recipe Club task this month, I lingered on her Napa Valley Chicken Salad, drooled over the idea of her Strawberry salsa and her Cherry Smoothie (cherry season is upon us!), and bookmarked for fall her Braised Onions with Orange and Balsamic Vinegar, which she calls "gubbins."
She's practical, with a button called "College Corner," in which she has her college-age kids add their thoughts as to how to simplify her recipes for that age bracket. Mental note: my daughter goes to college in two years. Eeeek!
Fran has a good sense of humor, including a button on her site she calls "Frantastic Originals." Gotta love a girl who can play on words. And she admits to being a finalist in the "She-who-dies-with-the-most-recipes-wins" contest. Fran, I'll give you a run for your money on that one!
But her No-Bake Peanut Butter Protein Bars solved my problem of what surfing snack to make for my menfolk. I tweaked her recipe just a little to amp it up further, and I rolled it into little balls because I'm slightly fancy like that.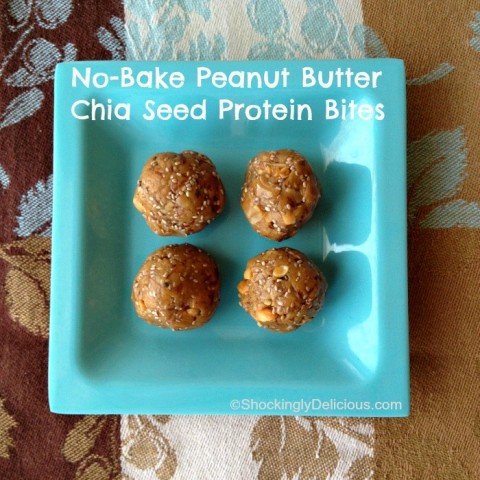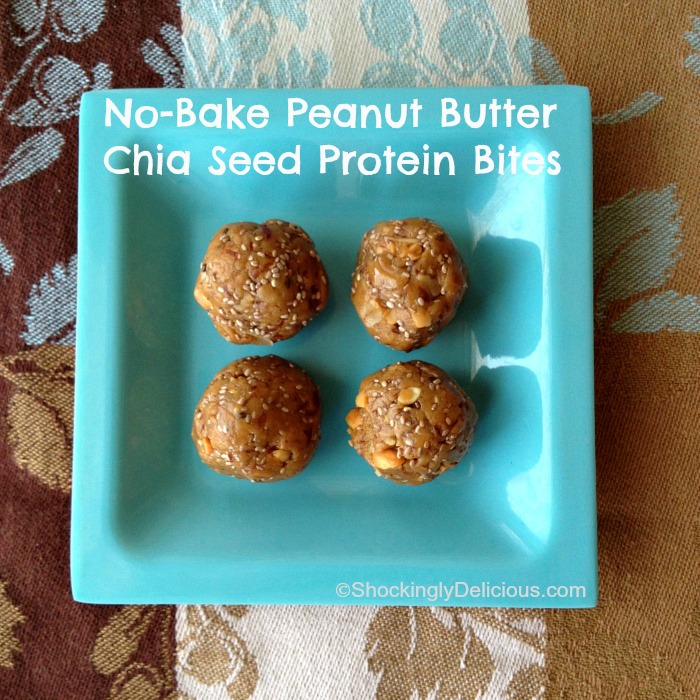 Fran's a gem, and so are these.
Recipe: No-bake Peanut Butter Chia Seed Protein Bites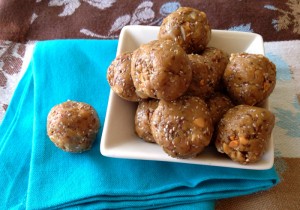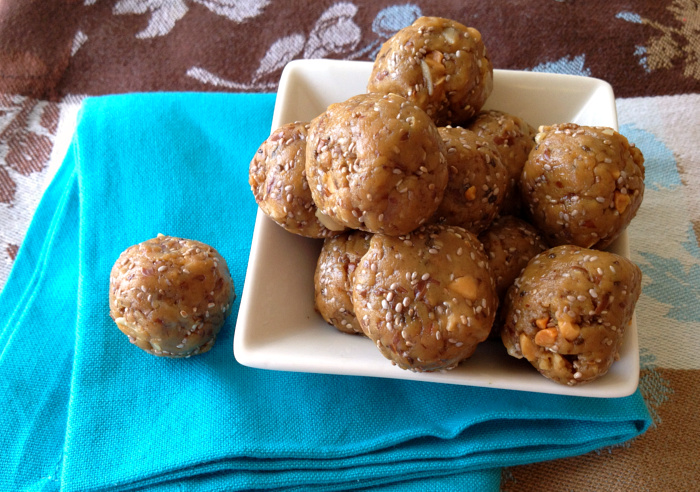 Summary: A nutrient-dense snack for surfers, mountain bikers, athletes and anyone who needs a bite of energy without too much sweetness.
Ingredients
1/2 cup creamy or chunky natural organic peanut butter
1/3 cup honey
¼ cup vanilla-flavored protein powder
2 tablespoons oats (either regular or quick will work)
2 tablespoons ground flax
2 tablespoons chia seeds (I used Melissa's White Chia Seeds)
1 tablespoon wheat germ
¼ teaspoon vanilla extract
Instructions
Heat peanut butter and honey for 30-40 seconds in a microwave-safe bowl, and then stir to blend.
Add rest of ingredients and stir in. Dough will be very stiff.
Using clean hands, roll dough into 22-24 little balls. Place balls in lidded container and store either at room temperature or in refrigerator.
Makes 22-24.
My Secret Recipe Club creations
Here is a list of what else I have made for the Secret Recipe Club since I joined the group. Check it out!
Preparation time: 15 minutes
Cooking time: 1 minute
Diet type: Vegetarian
Number of servings (yield): 22
Culinary tradition: USA (General)
Melissa's Produce sent the white chia seeds for recipe development. 
You can see what other cooks in the Secret Recipe Club made this month, right below here in the array of photos. Click any of them to be transported to that particular recipe!