Print This Post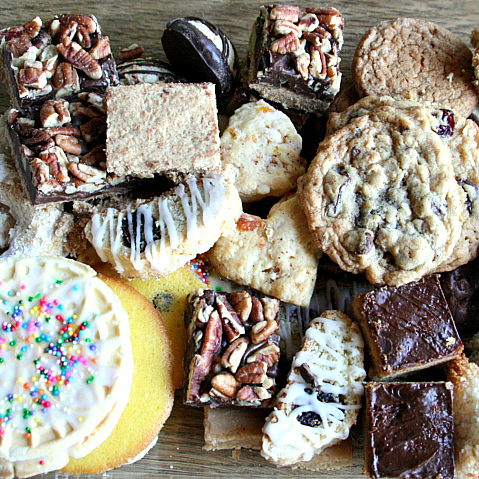 When the group FBLA (Food Bloggers L.A.) gets together for a potluck meeting each month, trust me, it's a lip-smacking affair.
So you can guess that when we gathered for a holiday cookie exchange at the home of co-founder Erika Kerekes (In Erika's Kitchen), bloggers stepped it up and brought their most delectable treats!
Take a look…drooling is allowed.
Can't you just smell the vanilla, butter and sugar?
Whew. And there's more!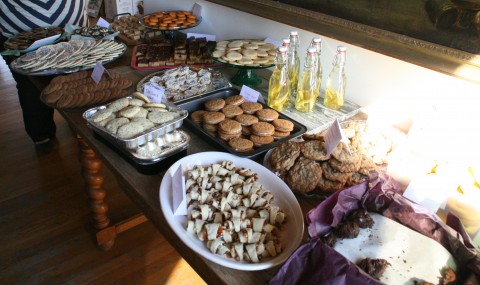 We also ate some non-cookie dishes, including…
And then we got to work filling our boxes with cookies to take home! (We may have sampled a few along the way…)
Would you like to see recipes? We thought so…