Print This Post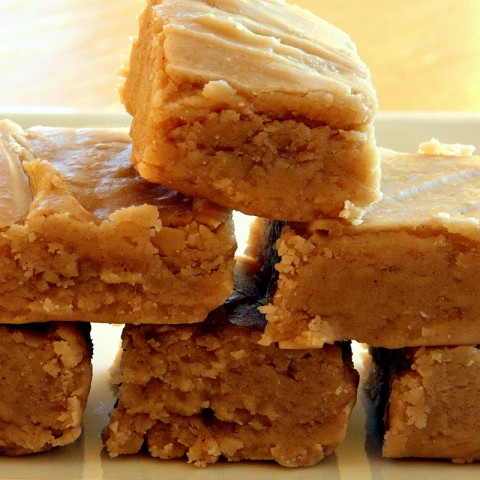 Each year I must make at least two batches of this outstanding fudge, because by now every neighbor, friend, relative, teacher, coach, school bus driver, office manager, client and boss wants some.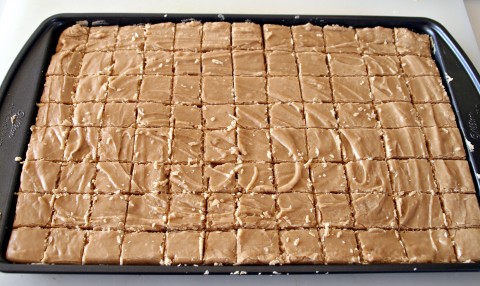 Good thing the recipe makes 120 pieces (if you cut it small), because I need some for us, too! My Christmas cookie platter isn't complete without Peanut Butter Fudge.
It never fails, it makes a creamy, rich fudge that is neither too peanut buttery nor too sugary, it cuts nicely into tiny squares and even freezes well for those organized cooks who make it ahead of time. If you make a batch now, you'll be in the money for your holiday baking.
Perfectly peanutty!
Recipe: Dorothy's Creamy Peanut Butter Fudge
Summary: Creamy, rich, peanut butter fudge that cuts like a dream and will be the star of your Christmas cookie platter.
Ingredients
Instructions
Grease a 9- by 13-inch baking dish with the wrapper from the stick of butter (or mist it with nonstick spray).
In a large saucepan over medium heat, combine sugar, brown sugar, butter and evaporated milk. Bring to a boil, stirring frequently, and once it reaches a full rolling boil, boil for exactly 7 minutes, stirring occasionally. (A full rolling boil is one in which you cannot stir down the bubbles.)
Remove from heat; stir in marshmallow creme until well incorporated and melted; this will take a minute or so. Stir in peanut butter and vanilla until smooth. Pour into prepared pan and smooth top.
Let cool on countertop for several hours or better yet, overnight. Cut into small pieces (8 long rows by 15 short columns). Store in tightly covered plastic container or an airtight tin.
Makes 120 pieces. (See note below about yield.)
Quick notes
Use regular peanut butter in this recipe, not the old-fashioned or "natural" style.
If you use unsalted butter, add a sprinkling of salt, too.
Variations
In the photos here, I have used a 10- by 15-inch pan instead, which makes a flatter piece of fudge. I have also cut it into 8 rows by 12 columns, which yielded 96 pieces. That size piece was just a tad too large, I think, since the fudge is so rich. Suit yourself as to size of piece, and size of pan, though!
Preparation time: 5 minute(s)
Cooking time: 15 minute(s)
Culinary tradition: USA (General)
My rating 5 stars: ★★★★★ 1 review(s)
Pin the image below for Peanut Butter Fudge to your Pinterest board to save it!