Print This Post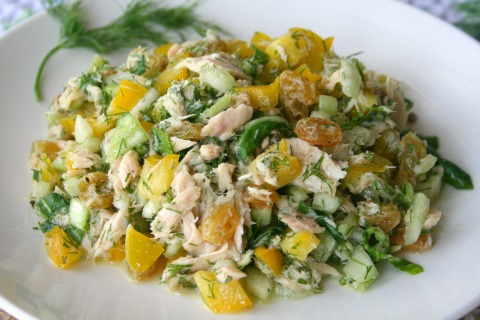 We're wishing happy 2nd birthday to Sunday Supper today. It has come a long way from the first virtual progressive dinner with eight attendees on Jan. 8, 2012.
These days, we have between 30-40 participants sharing our recipes each week, hundreds who officially belong to the group, and hundreds (thousands?) more who jump on for the Twitter party each Sunday evening.
I've enjoyed my time with Sunday Supper, but as close as you can feel to people when you interact with them frequently online, nothing beats an up-close-and-personal meeting! I was lucky enough to meet and dine with founder Isabel Laessig and right-hand-woman Renee Dobbs in real life in New Orleans this year. We shared an epic dinner at Restaurant August in New Orleans, and we had such fun!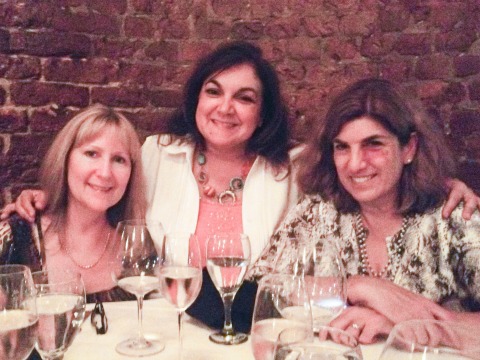 Come to think of it, this year I also met Anne Papina Smith from Webicurean at a blogger's retreat in May, and Kim Watkinson from The Ninja Baker when we discovered we live less than 10 miles from each other in L.A.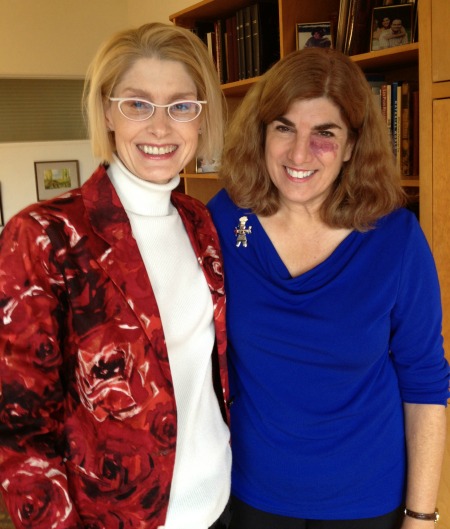 Just like eating today around the family table brings families closer, cooking each Sunday with my virtual Sunday Supper cooks binds us together as a family. I hope to meet more of my new family this coming year.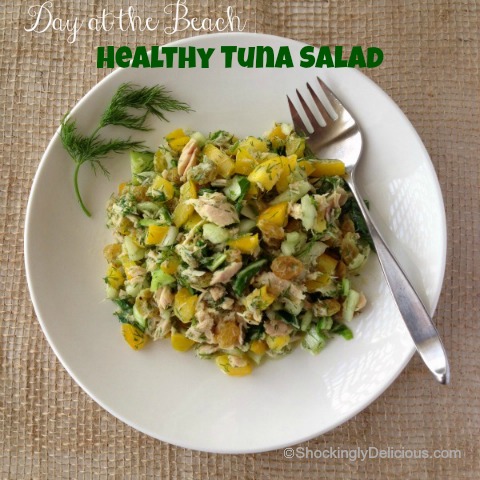 Meanwhile, I'm celebrating the birthday with a picnic on the beach and a healthy tuna salad, chock full of a couple of ingredients you don't usually find with tuna — bok choy and raisins. Try it. You'll be a convert.
Recipe: Day at the Beach Healthy Tuna Salad
Summary: Healthy tuna in oil is the star, with baby bok choy giving crunch and greens, and raisins adding a sweet pop in this lively tuna salad.
Ingredients
1/3 cup golden raisins
1 tablespoon Meyer lemon juice
1 tablespoon Dijon mustard
2 tablespoons extra-virgin olive oil
1 (5-ounce) can tuna in oil
½ a yellow bell pepper
2 baby bok choy, chopped
2 tablespoons fresh dill, finely minced
Sea salt
Pepper
Instructions
Hydrate raisins by soaking them in boiling hot water for a couple of minutes.
Whisk lemon juice, Dijon and olive oil in the bottom of a large mixing bowl. Add tuna and its oil, bell pepper, bok choy and dill and stir to mix well. Drain raisins and add them; stir to mix. Taste and add a pinch of sea salt if needed, and a few grinds of black pepper.
Serves 2.
Source
Dorothy Reinhold | Shockingly Delicious
Sunday Supper
See this page for all the wonderful #SundaySupper dishes I have made since I joined this group, and links to all the other delicious dishes made by my fellow cooks.
Preparation time: 15 minutes
Diet type: Pescatarian
Number of servings (yield): 2
Culinary tradition: USA (General)
My rating 5 stars:  ★★★★★