Print This Post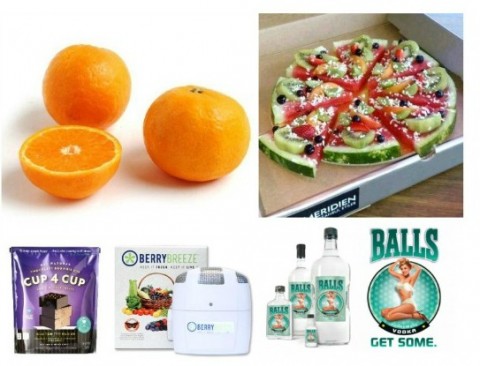 A dozen sweets, treats and and fun things to eat for March!
1. Ojai Pixie tangerines
We wait each year for a very special tangerine called an Ojai Pixie, and it's in season right now and ready for your snacking pleasure. Grown in Southern California in the charming Ojai valley, it's a cross between the Kincy, King and Dancy mandarins, and is, to my mind, the best tasting fruit in the produce department right now. Perfect for lunchboxes (their pebbly loose skins peel easily, they're seedless, and are a nice-sized 3 ounces each) or for grabbing five at a time, as my teenagers do. You can also make a Pixie Dust Salad out of them, a quick Pixie dressing, or read more about my Pixie picking excursion. These need to be in your grocery cart, right now.
♥ ♥ ♥
2. Watermelon 'pizza' ?
Isn't this just the best idea you've ever seen? A large cross cut of watermelon, sliced into wedges and topped with other fruits to resemble a big ol' pizza! I love everything about this — it's fanciful, delicious looking and healthy. I snagged this photo from Facebook, and I clicked around madly trying to find the source, but was unable to. If this is your photo, please let me know! And what's the white stuff on top? Some commenters said it was coconut, others said grated white chocolate, and still another surmised it was crumbled feta (you know, like in a watermelon-feta salad).
♥ ♥ ♥
3. Leftover vegetables for soup
My friend Nena has a great strategy for repurposing leftover vegetables. "Something we always do if we have leftover vegetables (not enough to save for another meal) is we throw them into a Tupperware in the freezer. When it fills up I make vegetable soup and it always turns out amazing! This batch has roasted potatoes, garlic broccoli and tomatoes," she says. I adore this idea, and it is a great strategy for saving leftovers AND making a brand new dinner out of them! Well done, Nena. I'm adopting your plan.
♥ ♥ ♥
4. A new vodka
Balls Vodka is new to me, a corn-based vodka with a naughty name and marketing that just makes you laugh because it is so irreverent. But first, the foodie cred: gluten-free, non-GMO, corn-based vodka distilled four times for maximum smoothness on the palate. It has a slightly sweet taste and a hint of a vanilla aftertaste (both good qualities in my book). I used some to make Strawberry-Infused Vodka. I'm also on the lookout for fresh lychees to make my infused lychee vodka with it, and hey, wouldn't mango vodka be stupendous? Stay tuned. Vodkas often have a deliberately extremely neutral flavor, but because Balls has a hint of sweetness and vanilla, with a smooth finish, it's good to sip on its own, slightly chilled. American made, 80-proof, launched in 2011, got a rating of 91 by The Tasting Panel. About $25 per liter.
♥ ♥ ♥
5. Calories
What does 200 calories look like in various foods? It's seriously eye-opening!
♥ ♥ ♥
6. Cup4Cup Brownie Mix
The teenagers said these were some of the best brownies I ever made! I didn't even bother telling them it was a mix, and a gluten-free mix at that. Instead of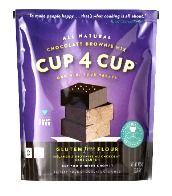 regular flour, the Cup4Cup brownie mix has cocoa powder, sugar, cornstarch, white rice flour, brown rice flour, salt, tapioca flour, potato starch and xanthan gum. The brownies baked up rich and fudgy, and as far as we could tell, not a thing was missing. Cup4Cup, which is GF flour blends and baking mixes (pizza crust, pancake and brownie mix), was created by chef Lena Kwak, who was doing r&d in the kitchen of the famed French Laundry in Yountville, Calif. when she came up with this formula. She and her mentor, owner Thomas Keller, partnered to bring out this new brand, which was named for its ability to replace all-purpose flour and whole wheat flour in traditional recipes, cup for cup. This makes it easy for home bakers to substitute. Try it if there is someone GF in your life, or if you are a curious cook like I am.
♥ ♥ ♥
7. No-recipe Refrigerator Pasta
ShockD is all abouit recipe sharing, but there are many meals where I just don't even want to look up a recipe for what I want to eat. I'd like to encourage you to sometimes wing it when you cook. See what's in the refrig, what's in the fruit and produce basket on the counter, what's in the pantry that needs to be used, and make something up! My latest is what I call Refrigerator Pasta. It is:
Cooked tiny bow-tie pasta
Trader Joe's Pesto (jarred)
Bella Sun Luci Sun-Dried Tomatoes (jarred)
Toasted pine nuts
Crumbled Cacique cotija cheese (tastes a bit like Parmesan)
Sliced Hormel 25% Less Fat Pepperoni (snip it with a kitchen shears!)
Halved Melissa's Produce Heirloom Cherry Tomatoes
Seriously, guys, just make some pasta salad! We ate this for 2 days… and were happy!
 ♥ ♥ ♥
8. Genius idea: 'Work for hire' chore board
Do you wish your kids would be more entrepreneurial in ways to earn and save money? Rachel at the blog The Chic Site has come up with a genius idea of a "work for hire" chore board at her house. Her kids have their usual, everyday chores (clearing the table, loading the dishwasher) for which they don't get paid extra, but then she posts additional opportunities for them to pick up extra money by doing other tasks around the house that need doing. The sight of the greenback clipped to the board with the chore is very motivational, she reports. Do you think this would work with your kids?
♥ ♥ ♥
9. Basmati rice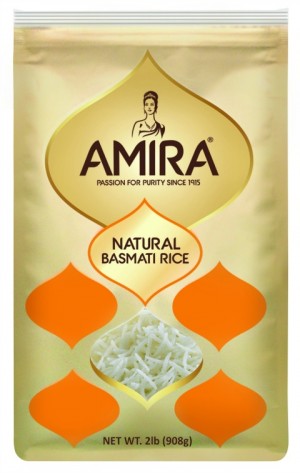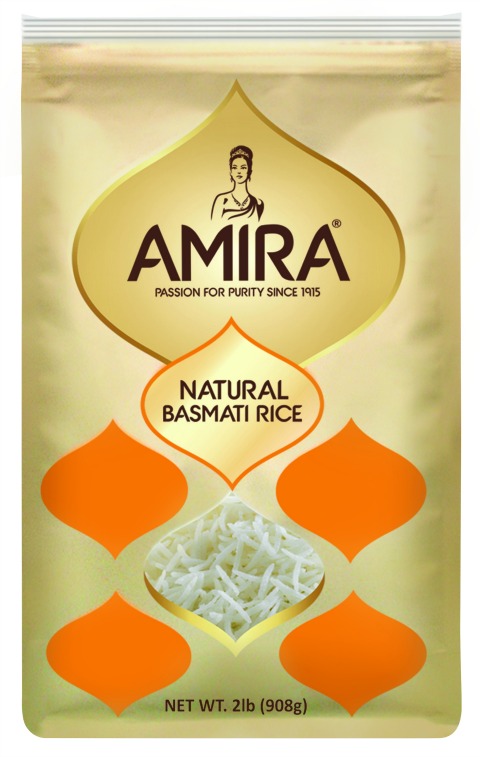 I'm known as the brown rice mom at home, but this new-to-me Amira Basmati Rice might convert me. A premium rice, it is aged 18 months (twice as long as the industry standard), and the grain expands up to two and a half times in length when cooked, meaning that Amira's basmati is significantly longer than traditional rice. It's the darndest thing when you open the lid to the rice cooker…it's like seeing little pieces of broken spaghetti — that's how long it appears! It has a great basmati fragrance when cooking, and emerges firm yet fluffy. Stocked at Costco ($19.29 for 20 pounds), Jetro, Restaurant Depot and Smart & Final.
♥ ♥ ♥
10. Look who's making my recipes!
♥ ♥ ♥
11. Get lost on this site, foodie history buffs!
You want to kill an hour or four in the most delicious way? Visit The Food Timeline. Here's a shortcut to popular 20th century foods by decade, which I found interesting. If your kid is doing a report on colonial America, the Civic War, Ellis Island, cowboy grub, etc. they have categories for those, and many others. Presidential favorites, military rations, space food? Yep, they have that. Seriously, spend a little time poking around over there. You won't be sorry!
♥ ♥ ♥
12. Keeping fridge food fresh longer
Trying to eat clean, literally? BerryBreeze is a new, compact device for your refrigerator that is said to keep foods fresher for 2-3 times longer than normal. Fresher food reduces waste and will cut your grocery bills, since you won't be throwing out as many wilted vegetables. It runs on 4 D batteries and has stainless steel vents to time-release activated oxygen, also known as ozone. Ozone is a powerful natural oxidizing agent that reacts with surface molecules on bacteria and mold, and neutralizes ethylene, a gas that speeds up the ripening and rotting of food. This 5×2.5×5-inch unit  is on the top shelf of my fridge, cycling on and off, keeping the air in in there sanitized. There are no filters or absorption packs to clean or replace, and the power drain is low so the batteries last a long time. The little green indicator light on the front tells you it's working. About $50.
♥ ♥ ♥
Disclosure: Balls Vodka, Cup4Cup, Melissa's Produce, Hormel, Amira and BerryBreeze sent products for review. There was no expectation of a positive review and all opinions are, as always, my own.