Print This Post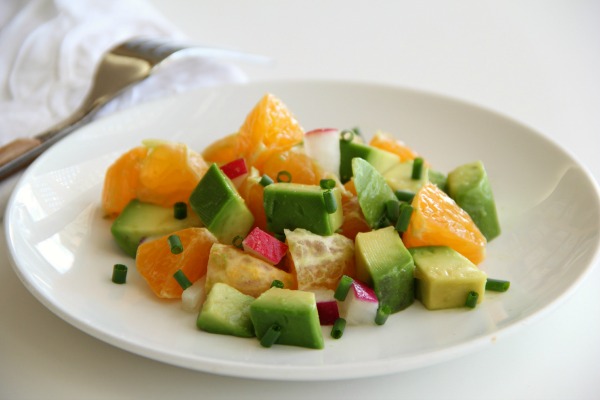 We're goin' green today in honor of the upcoming St. Patrick's Day.
I offer you my favorite Irish toast:
Wherever you go and whatever you do,
May the luck of the Irish be there with you.
I've brought my lucky salad, made with the very special Ojai Pixie tangerines, California avocados and red radishes. Pixies are sweet, petite and ready to eat, straight from the family farms of California's Ojai Valley. They have a relatively short season, late Feb.-March, so get them when you see them. If you can't find them, of course feel free to use other tangerines.
How to make Pixie Dust Salad
1. Assemble ingredients.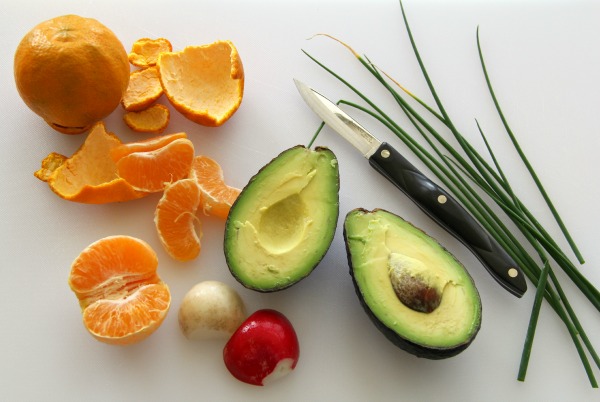 2. Make the dressing in the bottom of your salad bowl, and then toss in all the ingredients and stir gently to coat.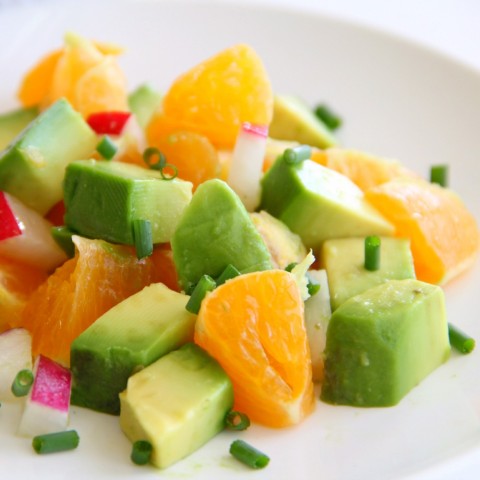 3. Plate it, and enjoy. It's simple, perfect for the season, and magically delicious.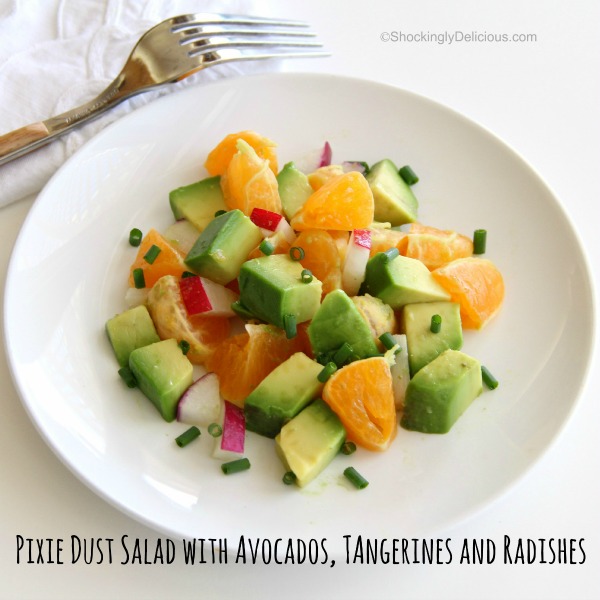 Pixie Dust Salad with Avocados, Tangerines and Radishes
Pixie Dust Salad: California-style salad in which creamy avocado meets super sweet Ojai Pixie tangerines and crunchy radishes in the presence of cumin and chives and vanilla salad dressing. Magic ensues!
Ingredients
1 teaspoon lemon juice
1 1/2 teaspoons Vanilla-Infused Olive Oil (or use regular extra-virgin olive oil)
1/4 teaspoon ground cumin
Pinch kosher salt
2 Ojai Pixie tangerines (or whatever tangerines you have)
1 ripe avocado (California avo preferred!)
2 radishes
Garnish: 1-2 tablespoons finely minced chives
Directions
Add lemon juice, olive oil, cumin and salt to a large salad bowl and stir to combine (this is the dressing).
Peel and section the tangerines. Cut each section into 3 chunks; add to the bowl. Cut the avocado in half, remove pit and peel and dice the flesh; add to bowl. Remove greenery and root from radishes, wash, dry and cut into tiny matchstick pieces; add to bowl.
Very gently toss the salad with the dressing, using just a few turns of a plastic spoon or spatula, so the avocado doesn't mush.
Place in a serving bowl for family-style service, or portion onto 3-4 small plates for individual salads, and garnish with minced chives.
Serves 3-4 as a side salad.
Notes
Recipe source: Dorothy Reinhold | Shockingly Delicious.
https://www.shockinglydelicious.com/pixie-dust-salad-with-avocados-pixie-tangerines-and-radishes/
Copyright Dorothy Reinhold | ShockinglyDelicious.com. All rights reserved.
 If you like this recipe and want to save it, pin it using the image below to your Pinterest board.

If you want to see where the Pixie tangerines come from and how they are grown, I have an Ojai farm tour for you!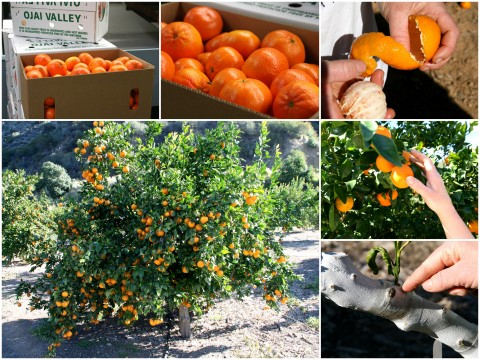 Disclosure: Melissa's Produce sent the Ojai Pixie tangerines for recipe development.

This recipe was originally published March 2012, republished Feb. 2017 and has been updated and republished today.
Save
Save
Save
Save
Save
Save
Save
Save
Save
Save
Save
Save
Save