Print This Post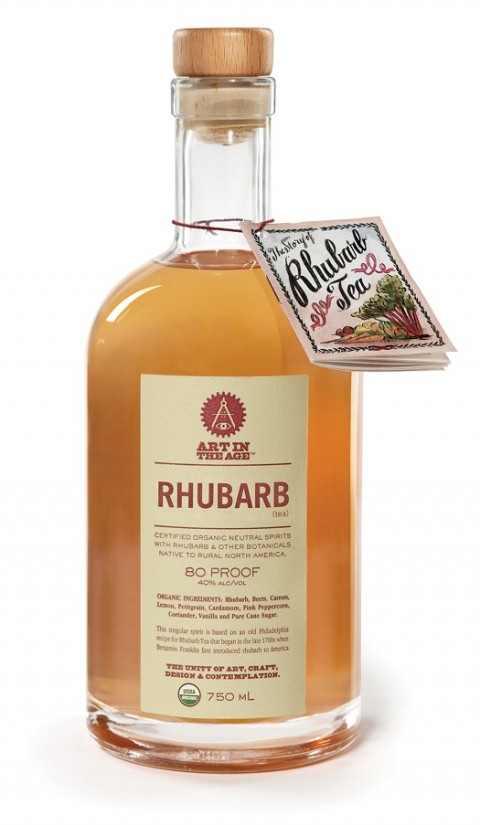 1. Rhubarb Tea: My Pennsylvania Dutch roots have been watered with this new spirit that is strangely, deliciously compelling. Rhubarb Tea,  by Art in the Age Craft Spirits, is made from neutral spirit, rhubarb, lemon, beets, carrots, vanilla, cardamom, pink peppercorn, coriander and petitgrain. What do you taste? A lightly sweet, extremely complex spirit that is great over crushed ice or on the rocks. They suggest it as a cocktail, but really, I can't be bothered to glitz it up because it is so good straight! It's 80 proof (40% alcohol), a shot of rhubarby goodness based on a recipe rooted in Pennsylvania history. A bit tart, a bit sweet, this is the spirit of the season.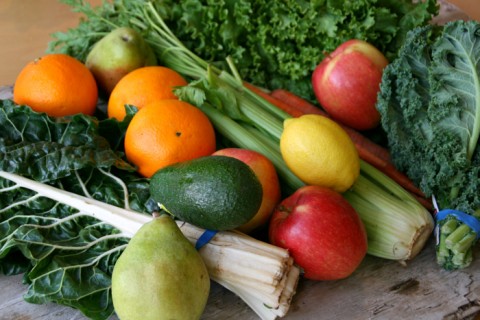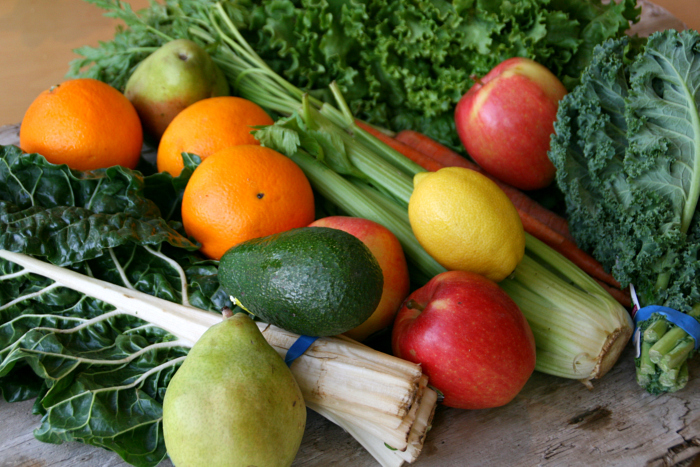 2. Organic food box delivery in Southern California: Melissa's Produce, the distributors of fine produce nationwide, has jumped into the CSA-type box delivery in Southern California with an all-organic offering that includes 7-11 pounds of fruits and veggies, for the all-inclusive price of $25. Read about it here and then go ahead and try one for a week. I'm betting you'll be hooked, like I am.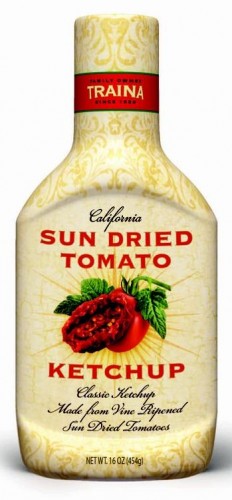 3. Sun Dried Tomato Ketchup: We're a Heinz family going way back. Every once in awhile we try a new brand, maybe because it's cheaper, maybe because it's organic, maybe because it just seems new and cool and we think surely there is something better. And each time we keep going back to Heinz, because it's the gold standard for ketchup. But…but…but… great googly moogly, this brand new Sun Dried Tomato Ketchup from Traina Foods is a contender to unseat the champ. It has 4 pounds of vine-ripened, sun dried Roma tomatoes in a 16-ounce squeeze bottle, has an intensely tomatoey flavor, and is a bit less sweet and less salty than Heinz, which allows the deep tomato flavor to shine through. It's $3.99-$4.99 a bottle, available in California at Bel Air Mart, Gelson's, Raley's, Nob Hill, Mollie Stone's and McKay's, and is expanding nationwide this spring. Watch your back, Heinz, because this is a better bottle o' ketchup. Word.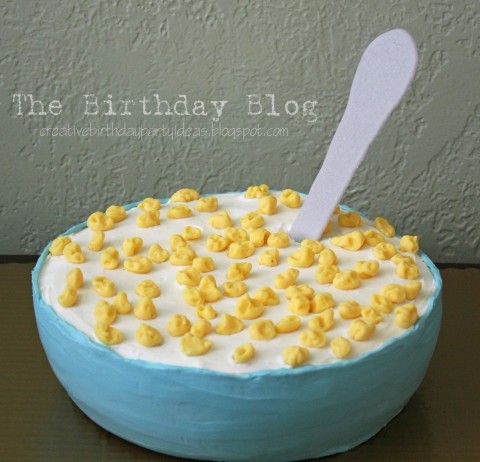 4. Cereal Birthday Cake: The best idea for a birthday cake EVER (imho). Stacy over at Not Just a Housewife created the funniest cake that just made me snort out loud! She made it for a groom's cake, but I am a decade away from baking for that occasion, so a birthday cake for my cereal-loving 11-year-old sounds about right.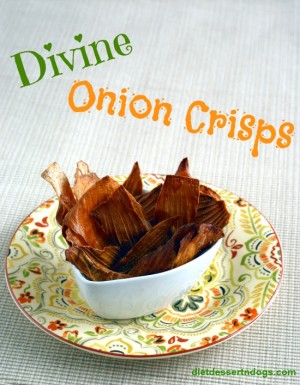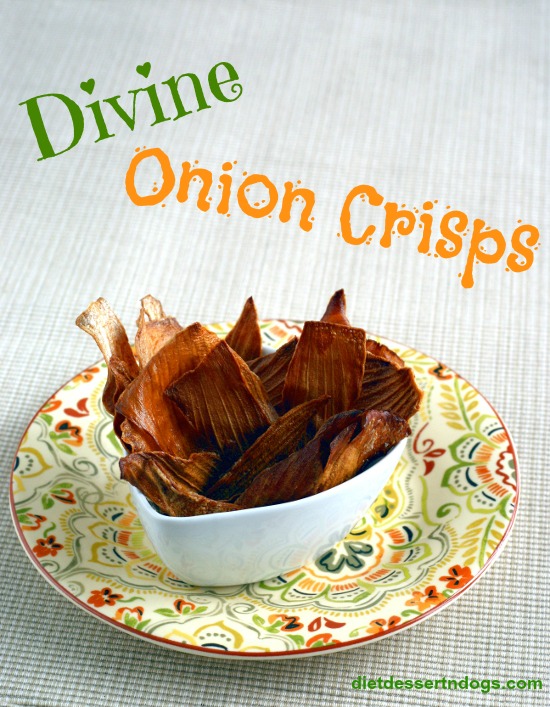 5. Onion Crisps: Kale chips have gotten all the ink lately, but Ricki  from Diet, Dessert and Dogs has come up with a new idea: onion crisps. We love something crunchy here at the ShockD household, so these are a must-make. They have three ingredients, and are sugar-free, gluten-free, grain-free, dairy-free, egg free, soy-free, nut free, vegan and low glycemic. What are you waiting for? Turn the oven on!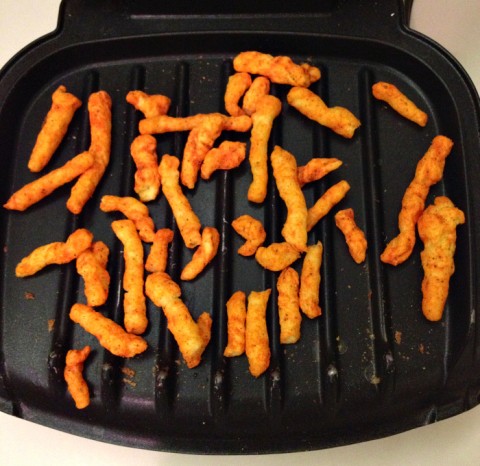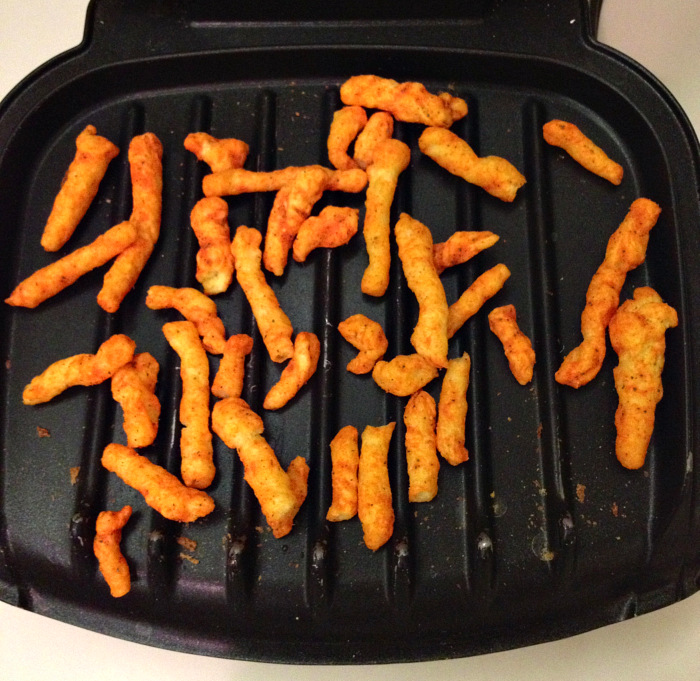 6. Fixing Stale Cheetos: Apparently it works! I saw a few Cheetos on our George Foreman grill the other day, and I just thought someone had spilled the bag and didn't clean up. So apparently my husband has been doing this for awhile, to "refurbish" Cheetos that have seen better days. He makes a panini, and then when the sandwich is done and while the grill is still hot, he tosses on these stale Cheetos, and the heat from the grill drives off moisture and crisps them back up. A little bit o' genius if you ask me!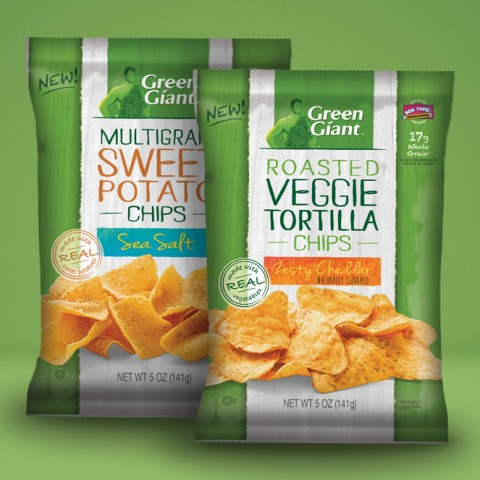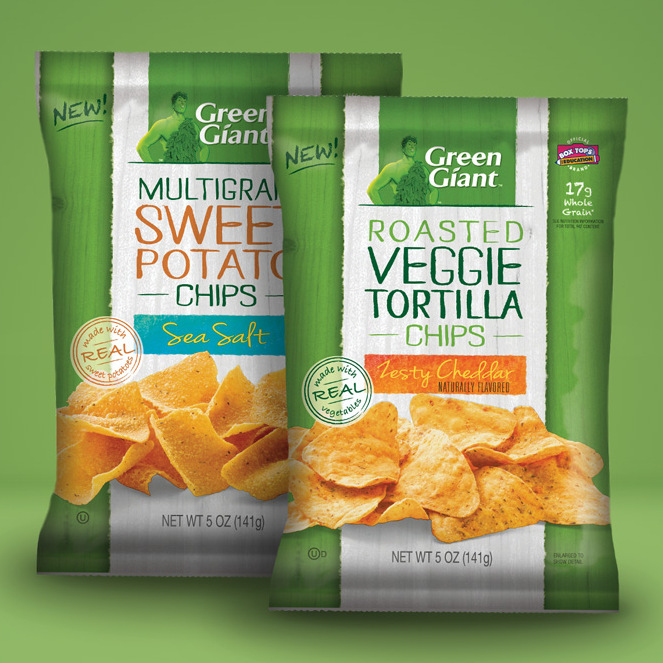 7. New Green Giant Snack Chips: Speaking of snacks, Green Giant, long known for farm fresh vegetables, has escaped from the frozen foods section to the snack aisle with two new flavors of veggie snack chips that are eminently snackable. My family's favorite were Roasted Veggie Tortilla Chip with Zesty Cheddar Flavor (17 grams of whole grain per serving). "They're like really, really good Doritos," said my son, 11. My favorite, because I love sweet potato fries, were the Multigrain Sweet Potato Chips with Sea Salt, which have 40% less fat than regular potato chips and have 14 grams of whole grain per serving, along with real sweet potatoes. They're slightly sweet, salty, crunch and all good. Suggested retail price is $2.99.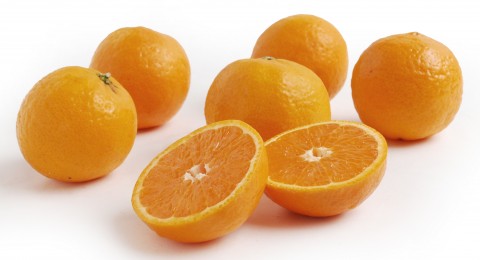 8. Ojai Pixie Tangerines: It's Pixie Tangerine high season, and if you have never tasted one, you are missing out. I wait all year for these babies to show up in the grocery store and at the farmers market. These are not the generic orange orbs marketed with a cute sticker. Ask your produce guy.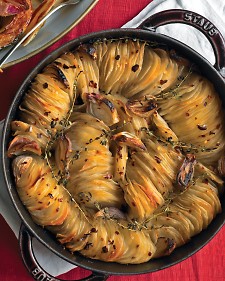 9. Crispy Potato Roast from Martha Stewart: Time to get your Martha on for Easter or any evening when you need a beautiful, comforting potato dish. That is pretty much every dinner, right?
10. Bumble Bee tuna and seafood: Woot! I am a new member of the Bee Squad for Bumble Bee

Foods, the largest brand of seafood in North America. Since I love tuna and other seafood, I look forward to devising recipes with canned and shelf-stable tuna, salmon and other seafood, and introducing you to their newest products. There's some exciting stuff coming up!
Items for review were sent by Art in the Age Craft Spirits, Melissa's Produce, Traina Foods and Green Giant.