Print This Post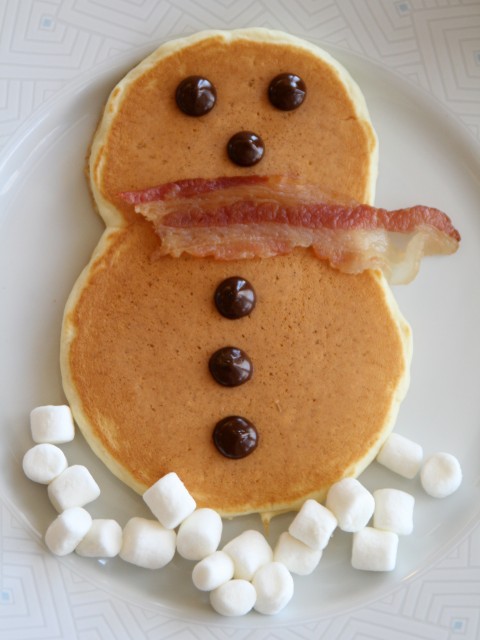 1. Snowman Pancakes. They are too easy and too fun! How wonderful would it be to wake up to these any wintery morning? Instructions here.
2. New favorite quote:
"If the only prayer you ever say in your whole life is 'thank you,' that would suffice."
–Meister Eckhart.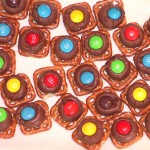 3. Christmas Lights Bites: Easiest, tastiest, sweet and salty holiday cookie on the planet! Recipe here. 
4. Christmas Fruit Tree: From a blog called Ginger & Garlic, this clever fruit dessert is pretty enough to be a centerpiece! Blogger PJ tells you how to make it. (Photo credit: Saurabh Deoras)
5. Soy candles: My living room is filled with the most wonderful smell of almond and vanilla, courtesy of the best smelling candle I ever met! Pure Integrity Soy Candles employ new fragrance technology to pack in the smell, and have rightfully won awards for "best scented candle." Bonus: they burn without harmful soot. I'm hooked.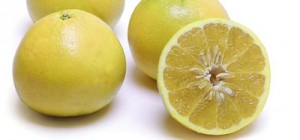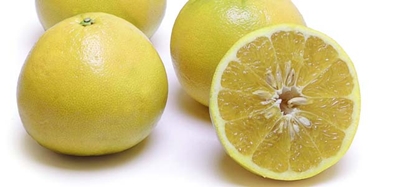 6. Cocktail Grapefruit: This is the sweetest, least acid grapefruit you will ever eat! It's a cross between a mandarin and a pummelo, and if you are accustomed to sprinkling sugar on your grapefruit, hold back because these are exceptionally sweet. I cut them in half like I would a regular grapefruit, but you could also peel and eat the segments like you would an orange. They are grown in California's Central Valley, and distributed by Melissa's Produce.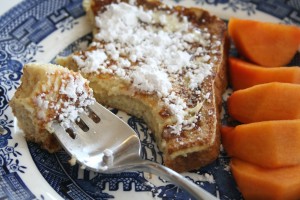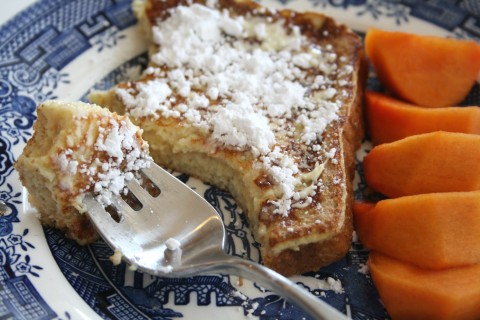 7. Eggnog French Toast: So good that if you don't have any eggnog, you must scamper out and buy some, just to make this. 
8. Funniest dumb food idea EVER: Candy cane hummus, on The Chew. What NOT to eat! Watch this little clip.
9. Heirloom Peanut Brittle: Spanish peanuts are in the market right now! Recipe here. 
10. This gorgeous Christmas tree relish tray, from the blog Coupon Clipping Cook. You can make it with her easy directions here.
Want to see the rest of my favorite things for 2011? Go here.