Print This Post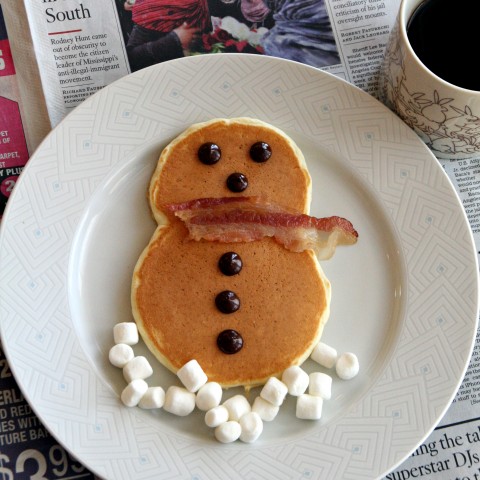 It rarely snows in southern California, so we have to get our wintery groove on some other way.
Snowman Pancakes seem like a great way! These would be wonderful as Christmas breakfast, or any day.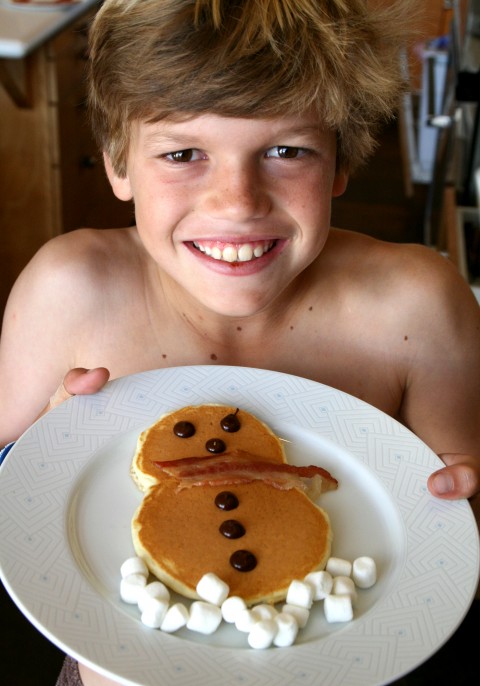 This is our friend Cam, the morning after a sleepover with my son.
I'm betting he'll be sleeping over again soon!
These are so easy they don't need a recipe, but I'll give you a helping hand:
Recipe: Snowman Pancakes
Summary: Snowman Pancakes are charming, whimsical and perfect for wintery days or Christmas breakfast. Who can resist?
Ingredients
Pancake batter (enliven it with a pinch of sugar and a splash of vanilla)
Chocolate chips
Cooked bacon strips
Mini marshmallows
Instructions
Pour pancake batter onto the hot griddle in 2 circles that touch (one will be the body, one will be the head).
Cook as usual, flipping over when bubbles appear.
Place on plate, position a bacon strip as the scarf, chocolate chips as the eyes, nose and buttons, and mini marshmallows as the snow upon which he stands.
Eat with gusto!
Preparation time: 5 minutes
Cooking time: 3 minutes
Culinary tradition: USA (General)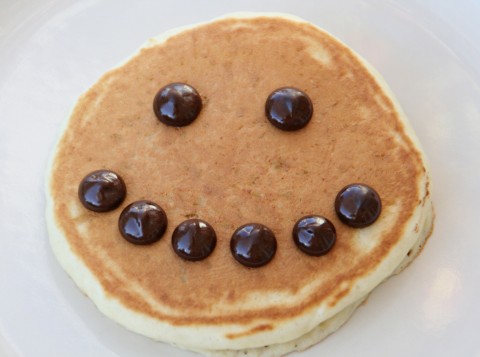 Happy holidays to all!