Print This Post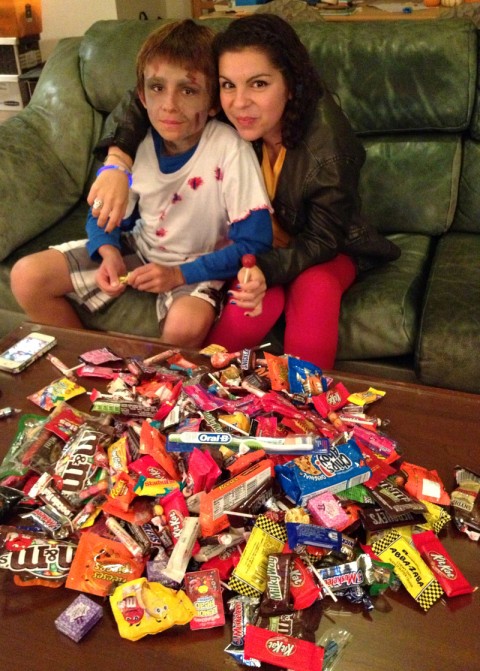 My kids will tell you there is no such thing as too much Halloween candy, but I beg to differ.
Even after we parents take our "candy tax" and the kids gorge themselves, there's still a staggering tower of sweets staring us down. 
This year's haul for the man-cub was 9.6 pounds. That's for one 10-year-old, going out for 2-ish hours. I am not kidding; we weighed it.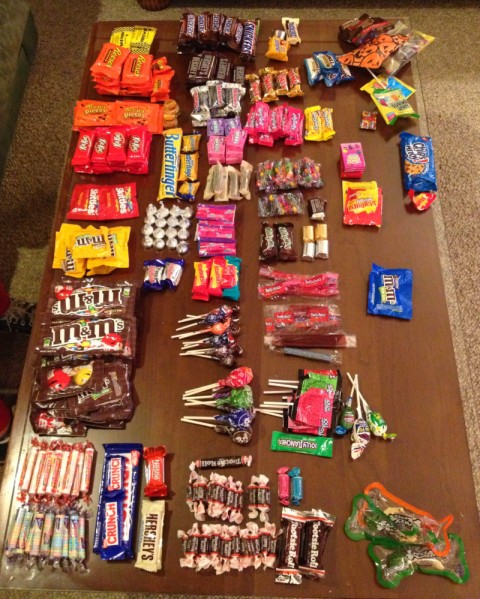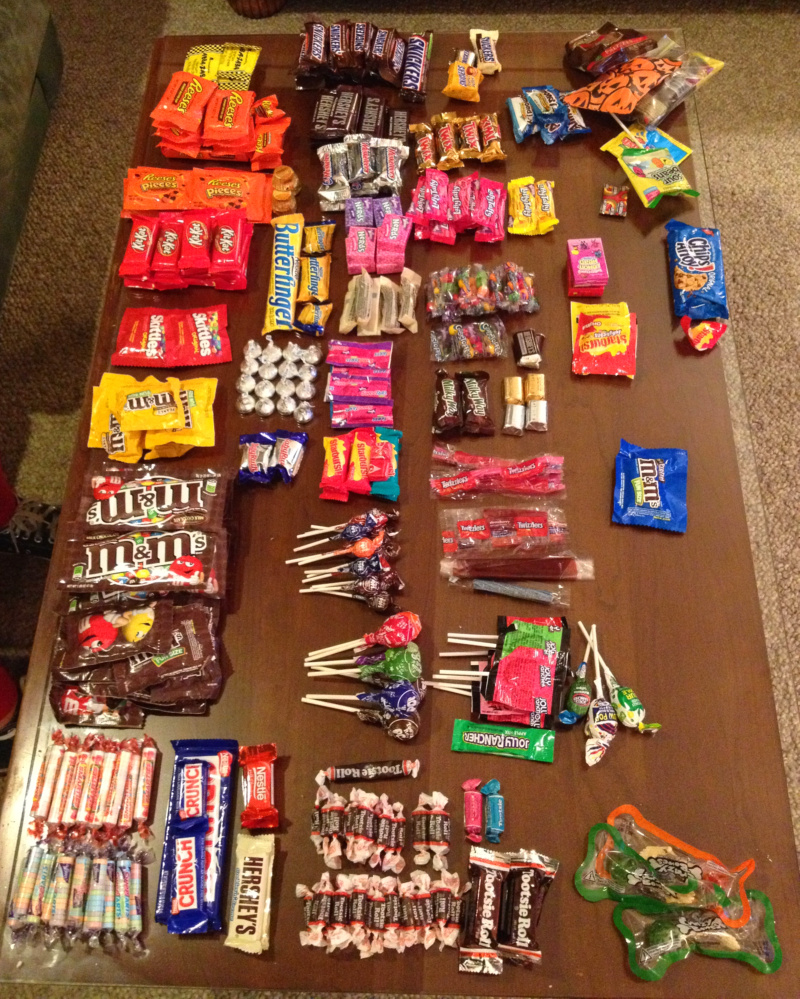 Here's a quick shot of the haul after his sister categorized and organized it. Amazing what kids can do when they are motivated, eh? Wish she would apply that skill to her room.
What should you do with your haul after you have made yourself sick eating little candy bars?
There are loads of ideas floating around for ways to use up your leftover Halloween candy. Here are the ones that caught my eye:
1. Witch's Brew Hot Chocolate. This is similar to my Nutella Hot Chocolate — same method — and allows for infinite personalization.
2. Magical Marvelous Cookies use at least 1 cup of chopped candy. Read the rave comments for these.
3. Sweet Dreams Pie. A candy bar pie? Sounds good to me! Three cups of chopped up treats go into this sweet beauty!
4. Reese's Peanut Butter Cup Cookies. Extra pb cups? This recipe has only two ingredients. Guess what one of them is?
5. Candy Bark. Repurpose by chopping up the Fun-Size bars and making your own candy bark to give away. This would be great for the December holidays, so consider tossing the Halloween leftovers in your freezer until it is time to make December gifts from your kitchen.
6. Freeze it. Consider portioning it in assorted bunches, packing in a zipper-top plastic bags, and tossing those in the freezer for a future candy-less week.
7. Gingerbread house. Save it for a month and use to decorate your gingerbread house. You won't have to buy candy for it.