Print This Post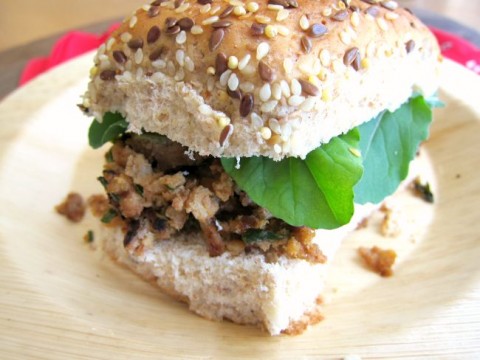 This is one of those use-it-up type lunches or dinners. You know the kind, where you find various items in the refrigerator and you must use them today or toss them tomorrow.
I hate waste, so I am open to combining things in perhaps unusual ways, to see if they work.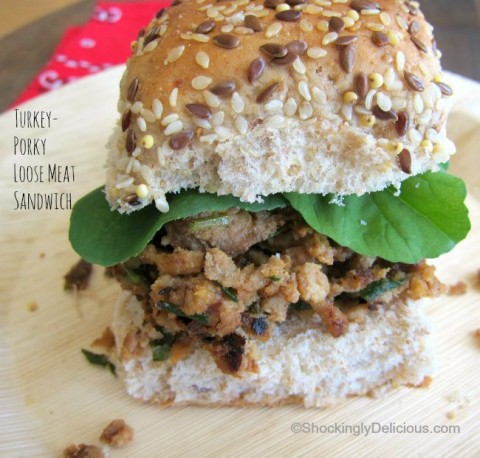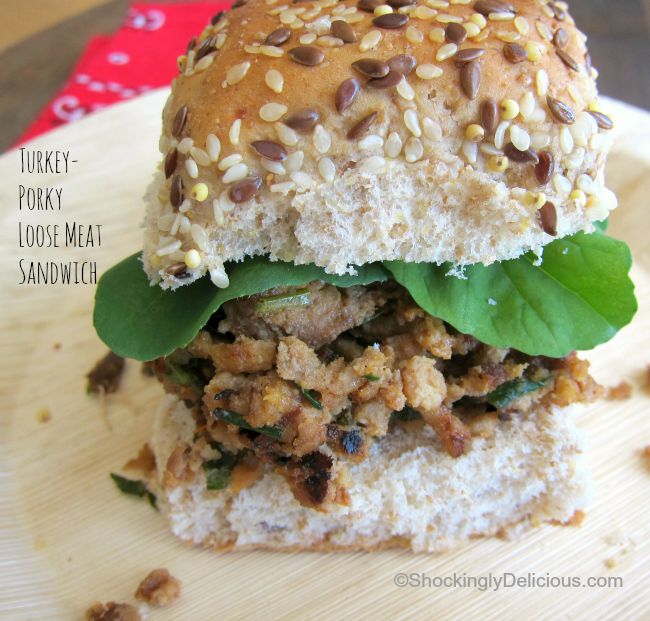 This is the product of ground turkey, a package of pulled pork, a few herbs and my beloved cheese.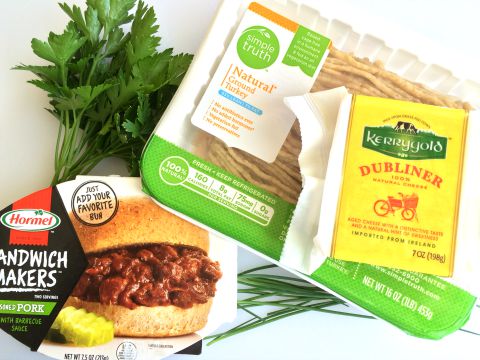 I meant for them to be slider patties, sort of a burger with the condiments and cheese on the inside.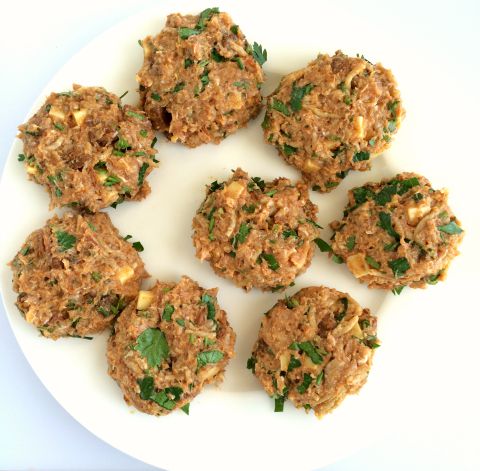 However, that best-laid-plan didn't work structurally when I discovered they were not firm enough to withstand the grates of the grill. So into a skillet they went, and when they fell apart there, I went with it and made them into loose meat sandwiches instead of sliders.
You know what? They were GOOD!
The moral of this story is use it up, use what you have, and make it work. You might be surprised at what delicious things you concoct, almost by accident.
Turkey-Porky Loose Meat Sandwiches
The condiments and cheese are combined with the ground meat before it is cooked and spooned atop a bun for a loose meat sandwich.
Ingredients
1 pound ground turkey
About 1/3-1/2 cup leftover pulled pork in barbecue sauce (I used 1 7.5-ounce package Hormel Sandwich Makers Seasoned Pork in Barbecue Sauce)
3 ounces Dubliner cheese, diced small (or use your favorite cheddar-type cheese)
Fresh parsley, chopped (about 1/4 cup should do it)
Fresh chives, finely minced (about 1-2 tablespoons should do it)

Garnish:

fresh arugula leaves or other greens
4-5 hamburger or sandwich buns
Directions
Combine turkey, pork, cheese, parsley and chives in a bowl and mix well.
Heat a non-stick skillet over medium heat and add meat mixture. Cook and stir occasionally, until turkey is cooked through, probably about 10-12 minutes.
Remove from heat and spoon meat mixture onto the bottom of an open bun, top with arugula or preferred green, and put the bun lid on.
Serves 4-5.
Notes
Recipe source: Dorothy Reinhold | Shockingly Delicious
https://www.shockinglydelicious.com/turkey-porky-loose-meat-sandwiches/
Copyright Dorothy Reinhold | ShockinglyDelicious.com. All rights reserved.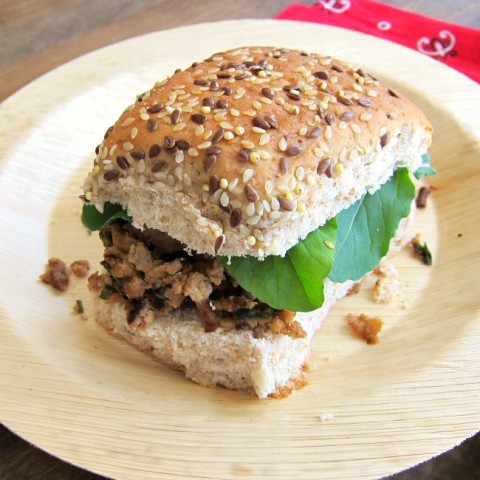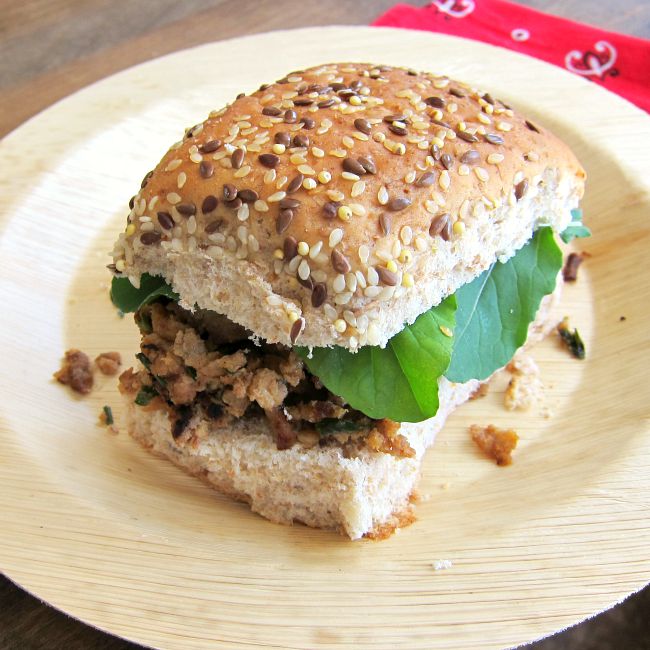 Disclosure: Kerrygold sent the cheese for recipe development.Hormel sent the Sandwich Makers Pork and compensation for my time in recipe development. All opinion/writing is my own.