Print This Post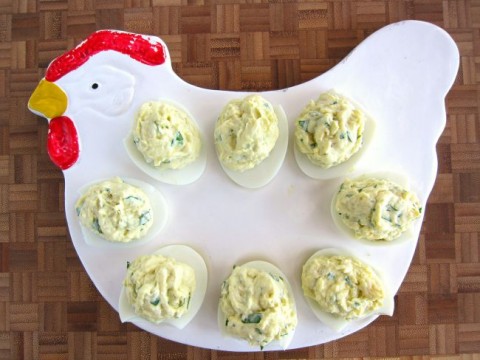 Happy birthday today to Isabel of FamilyFoodie.com, queen of Sunday Supper, leader of the community of food bloggers whose mission is to bring back Sunday Supper around the family table in every home.
Our Sunday Supper family is celebrating her today, with each of us bringing something special to the virtual birthday party. Friends, these are some phenomenal cooks, so you'll want to pay attention to these recipes, which are all linked below in the menu.
I've come to treasure Isabel over the past several years, as a thought leader, entrepreneurial inspiration and a friend. I thought about what Isabel likes, and I have learned a few things about her from my several years in Sunday Supper. She gets a kick out of thrift store shopping, enjoys the heck out of appetizers, adores big flavors and relishes a glass of wine with her food. I am on board with all of that. Are we twins?
So when I found this charming old-timey deviled egg plate at my thrift store (25 cents; score!), I knew what I would be bringing to this virtual party.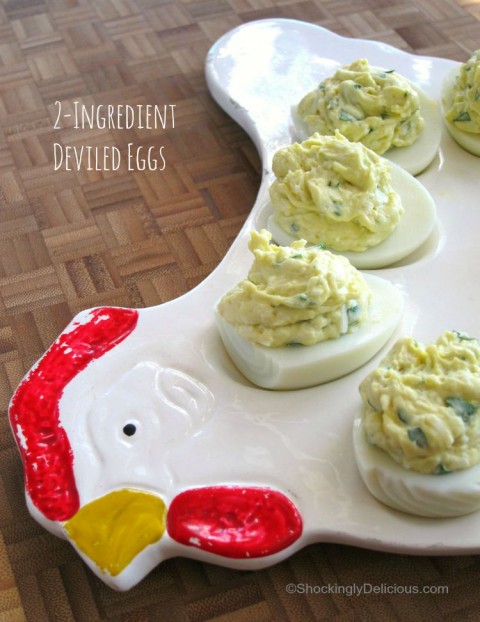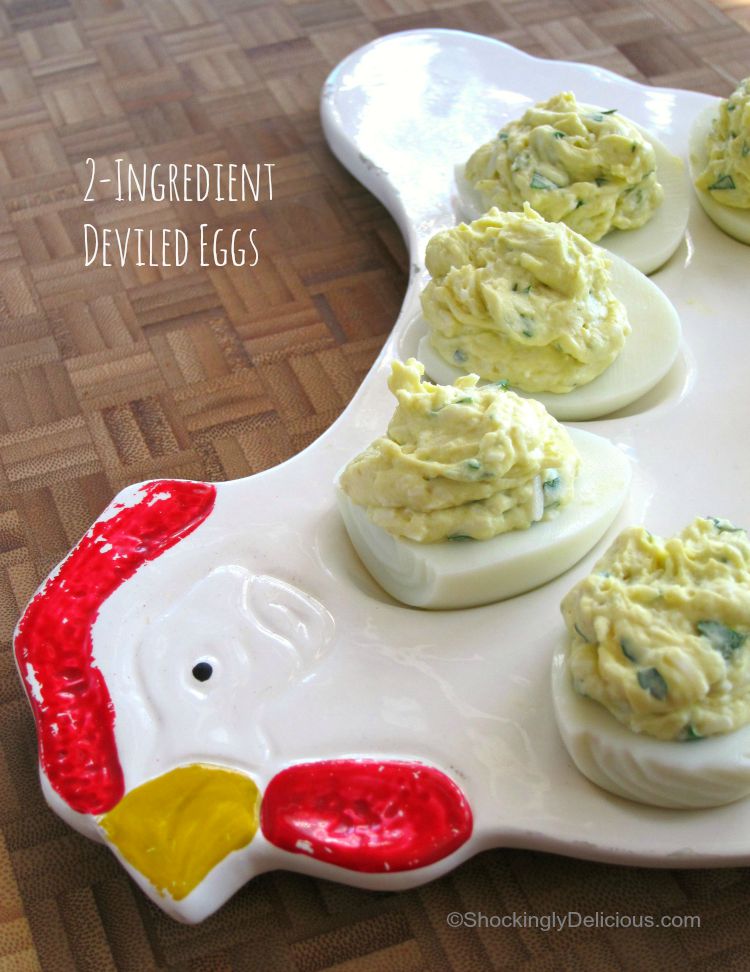 But it's summer, it's bloody hot here in Southern California, as it is in Florida where she lives, so I took some shortcuts that I know she'll condone. And by the way, these go perfectly well with a glass of wine. Trust me, I tested that supposition.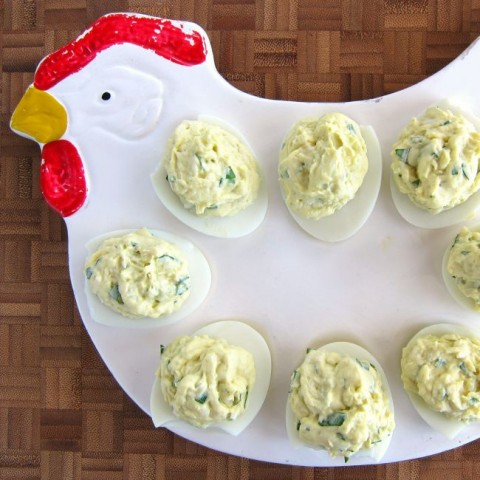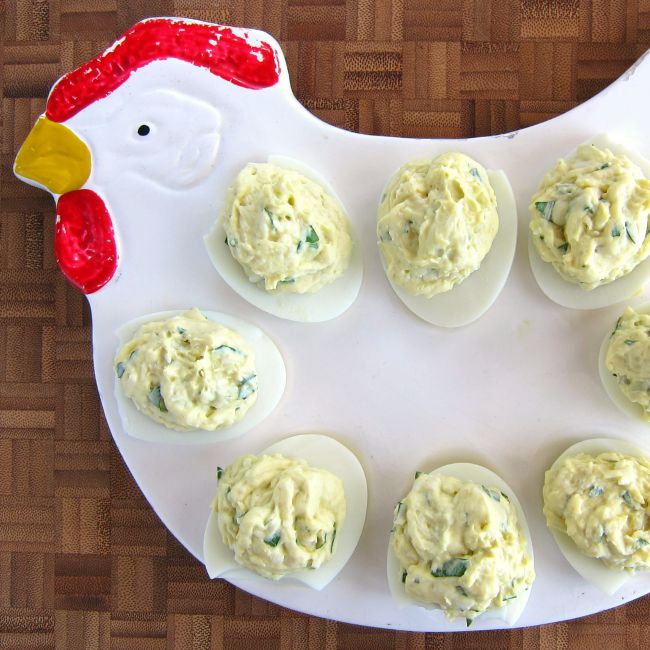 Grab some eggs and make these. (Shhh…don't tell anyone, but I ate some leftovers for breakfast, too.) Let's raise a glass to Isabel, and toast her on her birthday!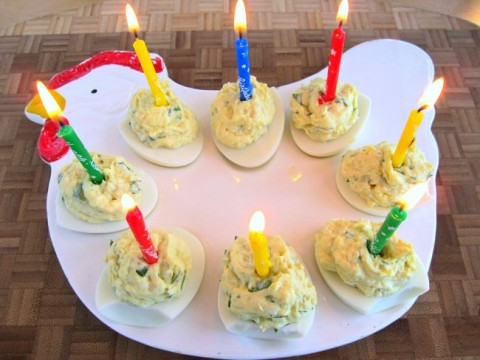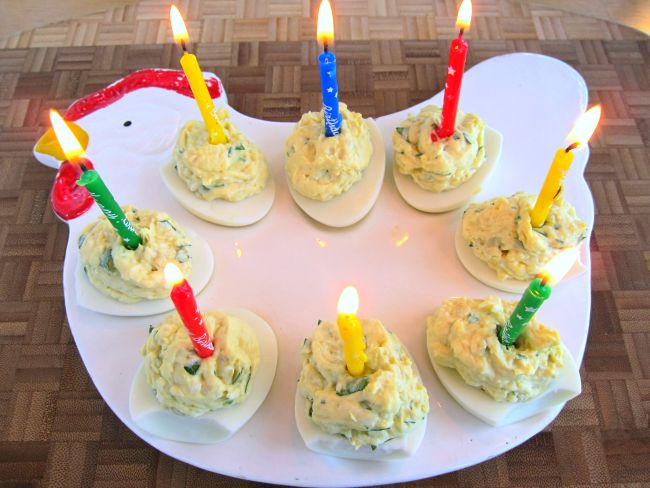 2-Ingredient Deviled Eggs
It only takes a couple of simple ingredients to make the most astounding deviled eggs, for the easiest appetizer at the party.
Ingredients
6 hard cooked eggs (here's a foolproof way to hard cook eggs)
7 tablespoons prepared artichoke parmesan dip (from the refrigerated deli case in the grocery store)
2 tablespoons chopped fresh Italian parsley (optional)
Directions
Slice hard cooked eggs in half vertically, and scoop the yolks into a bowl. Place the whites on a serving platter; use a deviled egg platter if you have one.
Add dip and parsley (if using; highly recommend) to the yolks, and stir until well combined.
Scoop filling into a small zipper-top plastic bag, seal it, snip off a bit of one corner, and use the bag as a piping bag to pipe the filling into the cooked egg white shells. Be confident and overfill them (no one likes a stingy deviled egg), using all the filling.
Makes 12 half eggs.
Notes
Recipe source: Dorothy Reinhold | Shockingly Delicious
https://www.shockinglydelicious.com/2-ingredient-deviled-eggs/
Copyright Dorothy Reinhold | ShockinglyDelicious.com. All rights reserved.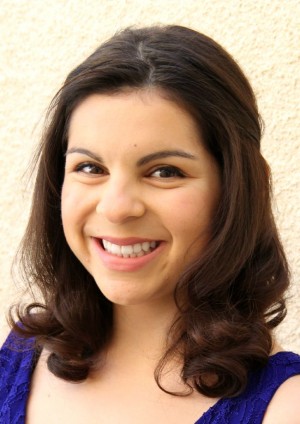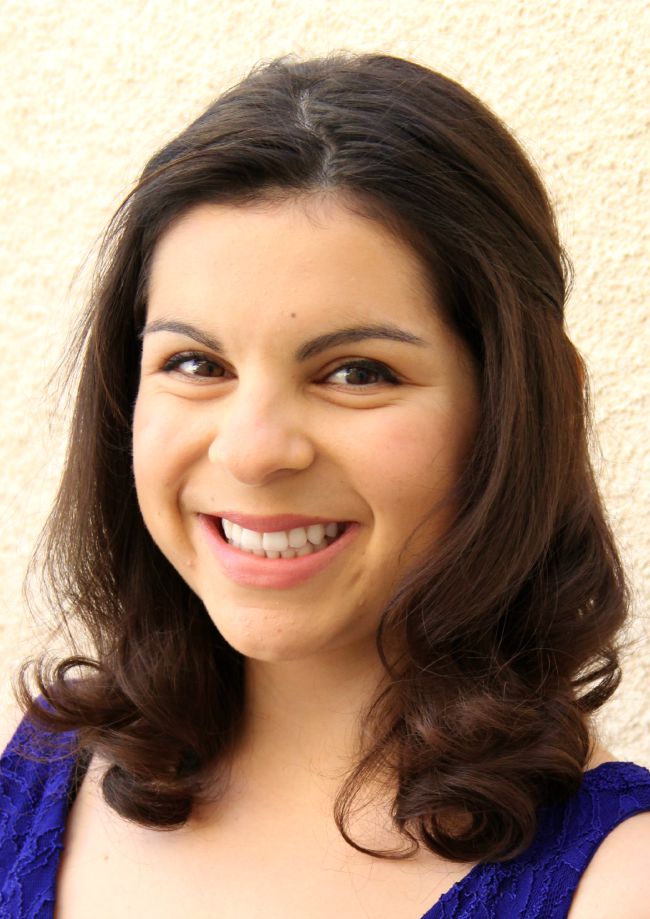 Happy birthday today also to my darling daughter. All the best people are born on Aug. 4, it seems. 😀