Print This Post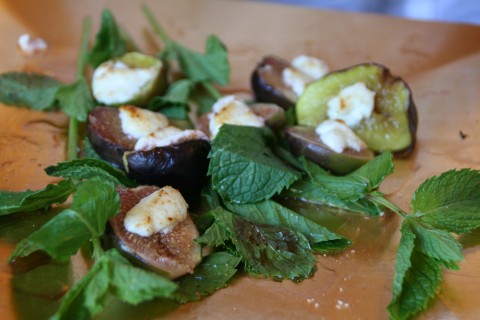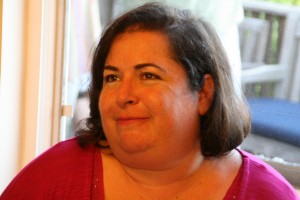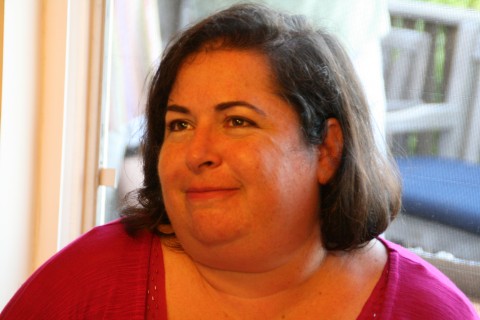 What a truffletastic time I had a Trufflepalooza 2011, this year's edition of the all-truffles, all-the-time party thrown by Erika Kerekes of InErika'sKitchen. She's a wonderful hostess on a daily basis, but once a year she blows out the doors and smogs her entire Santa Monica neighborhood with truffle fumes.
Seventeen courses, count 'em, each with truffles or truffle butter or truffle oil or truffle salt or truffle something. If you are a fan of truffles, are you jealous yet?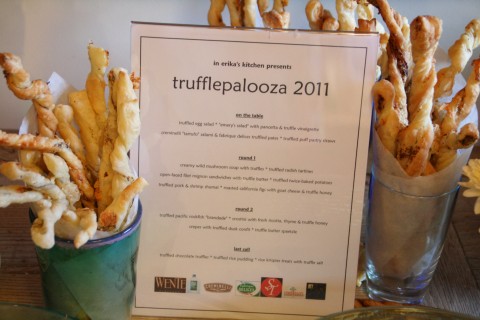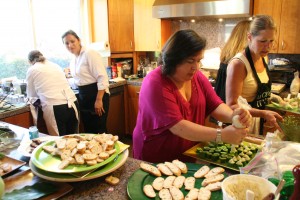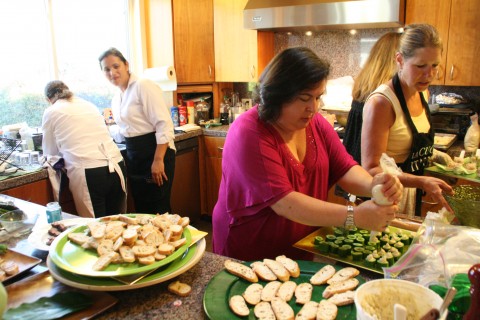 It wasn't a potluck. The amazing Erika produces all of this out of her home kitchen, in the kind of stunning achievement that makes the rest of us look like drooling slackers (which, or course, we are). My small contribution was Truffled Brown Butter Rice Krispie Treats. We'll get to that recipe, but first, let's run through the courses so you can vicariously appreciate the truffled joy. These dishes kept emerging from her kitchen, one after the other:
Appetizers
Truffled Egg Salad
Emery's Salad with Pancetta & Truffle Vinaigrette
Creminelli "Tartufo" Salami & Fabrique Delices Truffled Pates
Truffled Puff Pastry Straws
Round 1
Creamy Wild Mushroom Soup with Truffles
Truffled Radish Tartines
Open-Faced Filet Mignon Sandwiches with Truffle Butter
Truffled Twice-Baked Potatoes
Truffled Pork & Shrimp Shumai
Roasted California Figs with Goat Cheese & Truffle Honey (shown in main photo above)
Round 2
Truffled Pacific Rockfish "Brandade"
Crostini with Fresh Ricotta, Thyme & Truffle Honey
Crepes with Truffled Duck Confit
Truffle Butter Spaetzle
Dessert
Truffled Chocolate Truffles
Truffled Rice Pudding
Truffled Brown Butter Rice Krispies Treats
And of course, because the party was populated by foodies and bloggers, every dish had its 15 minutes of fame, with seemingly more cameras than people sometimes.
Attendees oozed truffle essence from their pores for days. Trust me, this was a good problem to have.
After 17 courses, each one perfumed headily with truffle goodness, the natural question arises. Is it possible to overdose on truffles? In a word, no. The next morning, still reeking, I got up and made a fried egg with truffle salt sprinkled on top.
Part of the trick, Erika shows us, is through careful curating of her menu, and portioning. She has a variety of underlying tastes, and each course is served in a small appetizer portion. If you fill up by the 5th course, you have only yourself to blame!
I learned my lesson last year, when I ate about 16 Truffled Radish Tartines. This year my undoing was the Truffled Puff Pastry Straws. Oh my. Those, a glass a wine, and some dessert, and I could be deliriously happy.
Stay tuned in this space for my recipe for Truffled Brown Butter Rice Krispies Treats, coming on Sunday. I promise, they are to die for.