Print This Post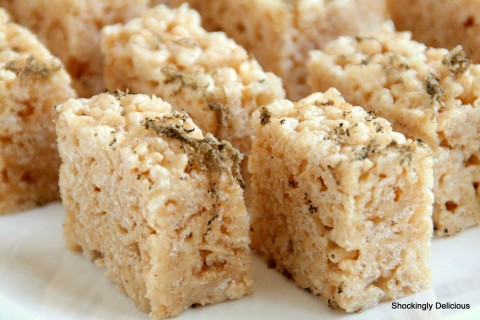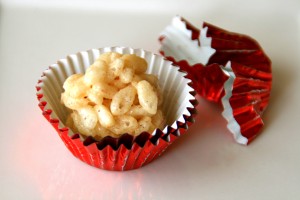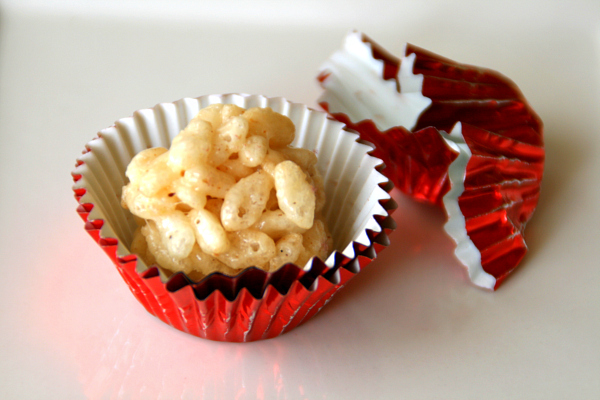 UPDATE FOR TRUFFLEPALOOZA JULY 2012: If you want to make these in a fancier presentation than squares or rectangles, you may roll them into little balls and put them in foil nut cups. A recipe will make about 80-90 little balls. Warning: This is a fairly labor-intensive idea! Here is what it looked like when I did it for the 2012 Trufflepalooza Party!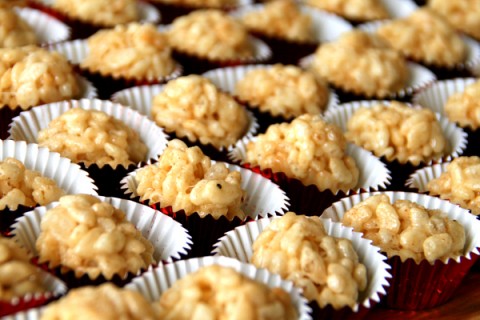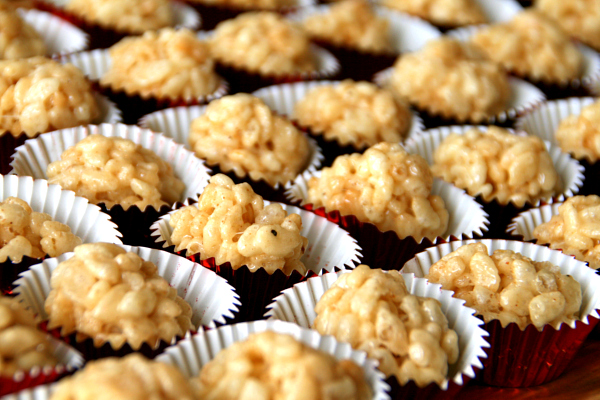 ++++++++++++++++++++++++++++++++++++++++++
The most decadent desserts I can imagine combine adult flavors with a taste of childhood, making them current and comforting at the same time.
The dessert I came up with for Trufflepalooza 2011 was all that, and more!
Trufflepalooza, you'll recall, is the all-truffle appetizer and cocktail party thrown by blogger Erika Kerekes of In Erika's Kitchen. This was her third year of throwing the best party of all time, and she outdid herself, with 17 courses (menu and party wrapup here). She does it all herself, in a feat of prandial passion and culinary courage, but graciously allowed me to help by contributing a truffled dessert. It was a total honor!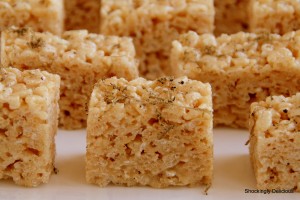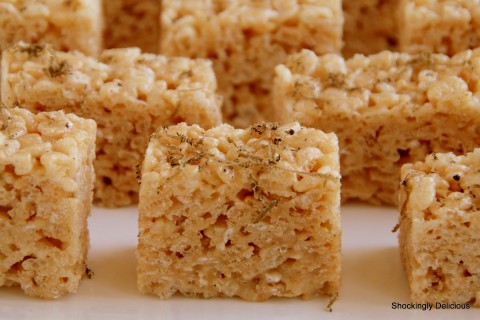 I had recently been playing around and riffing on a childhood favorite and making the addictive Rosemary Rice Krispies Treats. Could that retro, beloved sweet handle truffling?
It could, and it did, with quadruple truffle goodness — truffle salt, truffle oil, truffle honey and freshly grated truffles. As my husband said after he tried them in one of the test rounds, "These are just wrong, but I can't stop eating them!"
Yes, that's it.
They're so wrong, they're right.
Recipe: Truffled Brown Butter Rice Krispies Treats
Summary: Adding truffled salt, oil and honey plus a shower of fresh truffle as a garnish takes the humble Rice Krispies Treat to a whole new level. Browning the butter is also key to success in making this the best crispy treat recipe ever, and a Shockingly Delicious original.
Ingredients
Instructions
Grease the inside of an 11- by 7-inch baking dish with a small amount of truffle oil. Set dish aside.
In a large, heavy pot, melt butter over medium-low heat. It will first melt, then foam, then become clear golden and finally start to turn brown and smell nutty. As this transformation occurs, stir frequently, scraping up any tiny brown bits from the pot bottom. Don't walk away from the pot because once the butter begins to take on color, it browns quickly. Once it browns, it may burn in as little as a minute, so watch carefully.
As soon as the butter becomes nutty brown, add the salt, stir, then add the marshmallows and turn the heat down to lowest. Stir. Melt the marshmallows, which will become smooth and glossy, stirring frequently. Turn heat off, stir in 2 teaspoons truffle oil, truffle honey and a grind of fresh black pepper.
Working quickly, stir in the cereal and immediately scrape sticky contents out into prepared pan. Use your greased hand, an offset spatula or the back of a spoon to gently press the mixture evenly into the pan.
Allow to cool on the counter, or set dish in the refrigerator to cool more quickly.
Cool completely and cut into squares, diamonds or rectangles – whatever shape floats your boat. I usually remove the entire block of Krispies in one big slab onto a board for easier cutting.
Cut into 35-50 pieces, depending on how piggy you are. (Oh wait, that makes sense…it takes a pig to find truffles…)
Arrange them onto a serving platter and grate fresh truffle over the top. Use as much as you like, and then add more for good measure!
Preparation time: 5 minutes
Cooking time: 7 minutes
Diet type: Vegetarian
Number of servings (yield): 30
Culinary tradition: USA (Nouveau)
My rating 5 stars:  ★★★★★