Print This Post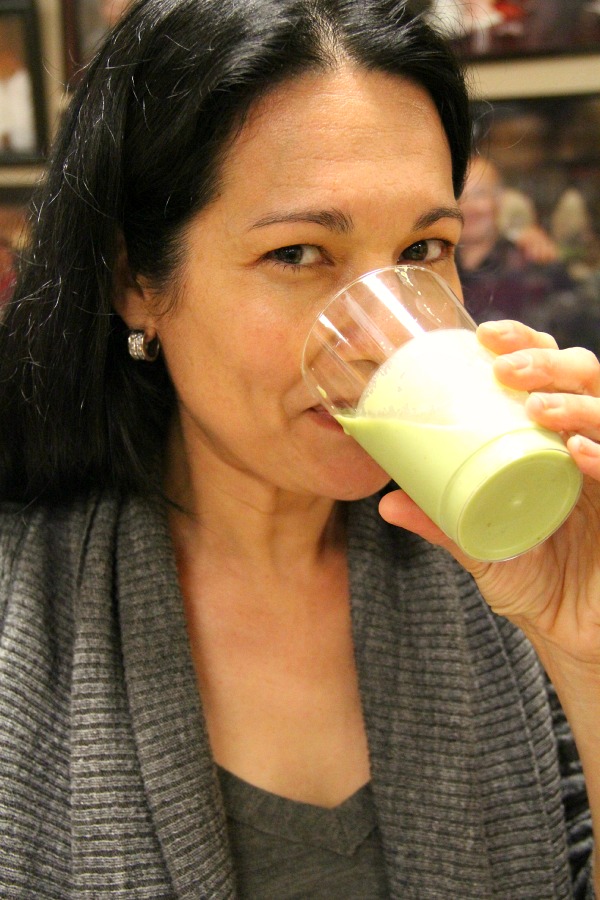 I have two friends who shall remain unnamed (cough Ann and Denise) who both hate kale. They've never met a kale concoction they liked, no matter how hard I try to tempt them with ideas of this salad, this salad, this drink or this cheesy skillet dinner.
They don't like the flavor, the texture or the aroma of kale. I'm guessing you have two of your own friends who feel the same way.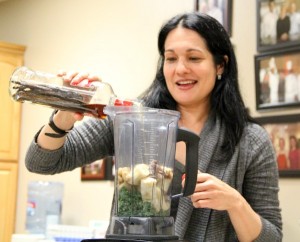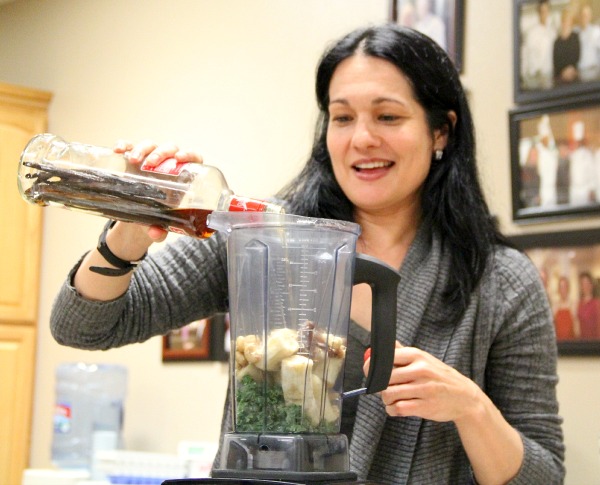 Phooey!
They've never had this green smoothie drink, which a room full of food lovers recently agreed was like deliciously sweet ice cream!
Tastes-Like-Ice-Cream Kale is the creation of Tess Masters, a vivacious Australian import of a blogger who has made a name – and a new cookbook! – for herself as "The Blender Girl."
"Hello, my name is Tess, and I'm a blendaholic," she begins, both in writing and in person. That's pretty much all you need to know, as she whips up this creation in a high-speed blender powered by a motor that could give a Bugatti a run for its money.
She regaled a room full of food writers recently at Melissa's Produce near downtown L.A., where she kicked off her book tour for "The Blender Girl: 100 Gluten-Free, Vegan Recipes," (2014; Ten Speed Press; $19.99).
Although the star of the show was this smoothie – thick from cashews and bananas, verdant from kale, sweet from dates – we noshed on a bunch of her other recipes that also can be whipped up in a blender, including…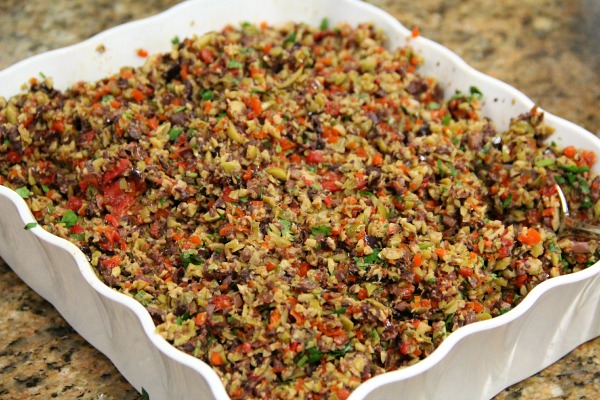 Olive Tapenade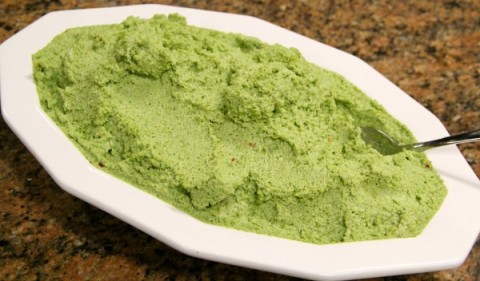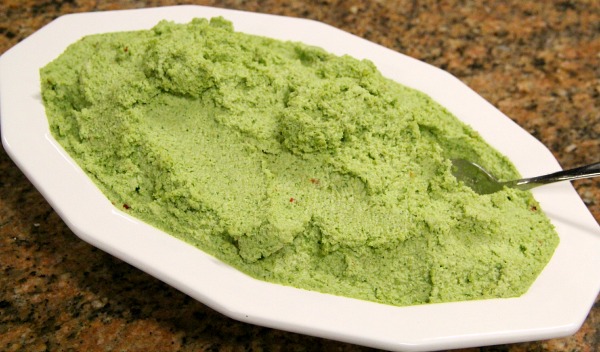 Incredible Edible Edamame Dip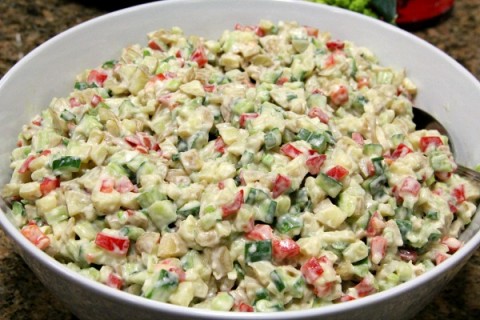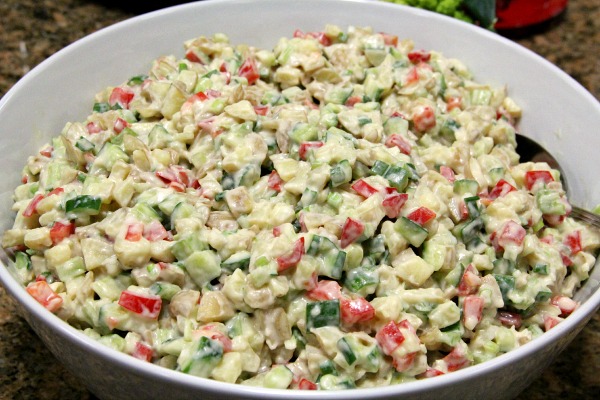 Creamy and Crunchy Spuds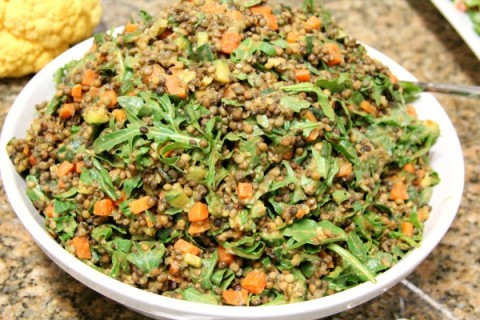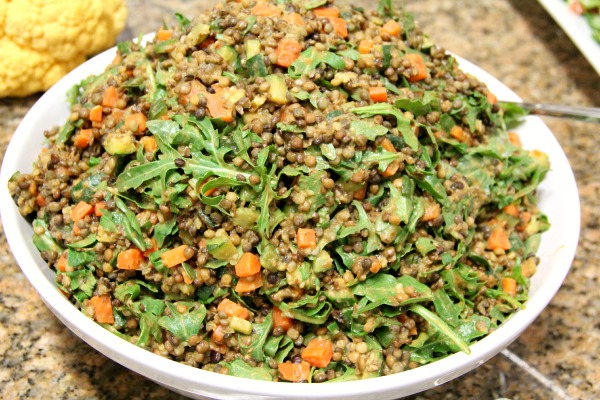 Mental for Lentils (my favorite!)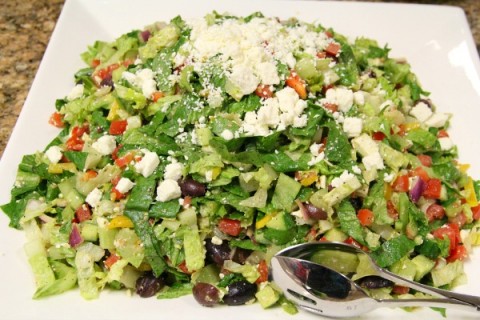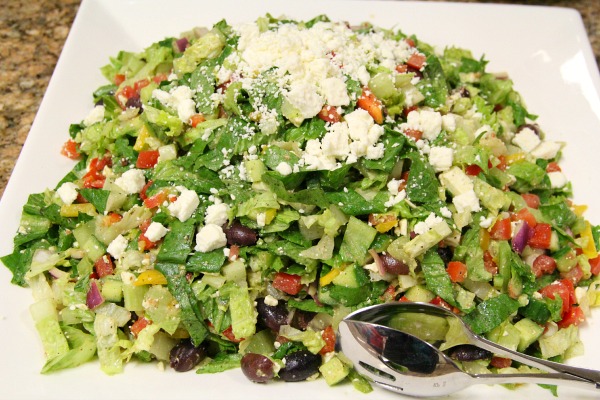 Glowing Greek Salad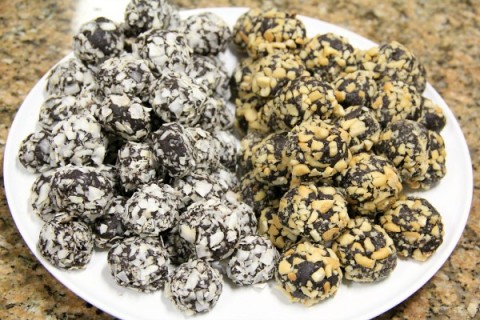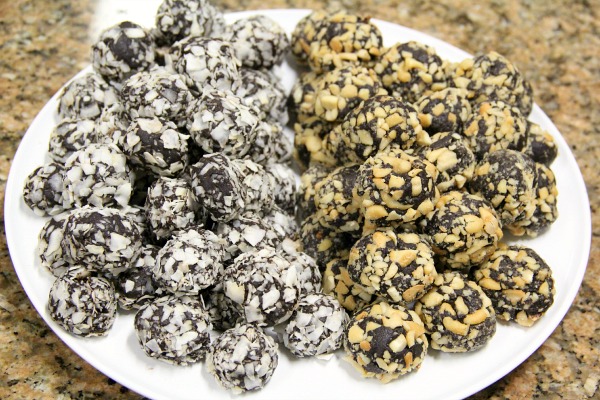 Chocolate Truffles
Get your hands on this book, because you'll be cooking out of it all the rest of this year. Enter my giveaway, below, and you might get lucky!
And then fire up the blender for what she calls "The Holy Grail of Kale."
Sweeeet!
Recipe: Tastes-Like-Ice-Cream Kale
Summary: This sweet green kale smoothie by The Blender Girl is fashioned after one served at SunCafe, a Los Angeles raw restaurant.
Ingredients
½ cup (120ml) water (or use coconut water)
½ teaspoon probiotic powder (optional)
½ cup (70g) unsalted cashews, soaked
1 cup (25g) torn curly green kale leaves (1 or 2 large leaves with stalk removed, ripped into small pieces), plus more to taste
2 ripe bananas, fresh or frozen
¼ cup (43g) chopped pitted dates, soaked, or 1 tablespoon pure maple syrup, plus more to taste
½ teaspoon vanilla extract
2 cups (250g) ice cubes (a bit less if using frozen bananas)
½ teaspoon minced ginger, plus more to taste (optional)
Instructions
Put all of the ingredients into the blender in the order listed and puree for about a minute, until smooth and creamy. Tweak flavors to taste (you may like a bit more kale, sweetener or ginger).
Quick notes
With a conventional blender, you'll get the smoothest consistency if you use maple syrup or chop the dates finely before adding them to the blender.
Recipe source
"The Blender Girl: 100 Gluten-Free, Vegan Recipes," by Tess Masters (2014; Ten Speed Press; $19.99).
Preparation time: 5 minutes
Diet type: Vegan
Diet tags: Gluten free, Raw
Number of servings (yield): 2
Culinary tradition: USA (Nouveau)
My rating 5 stars:  ★★★★★ 
Cookbook Giveaway!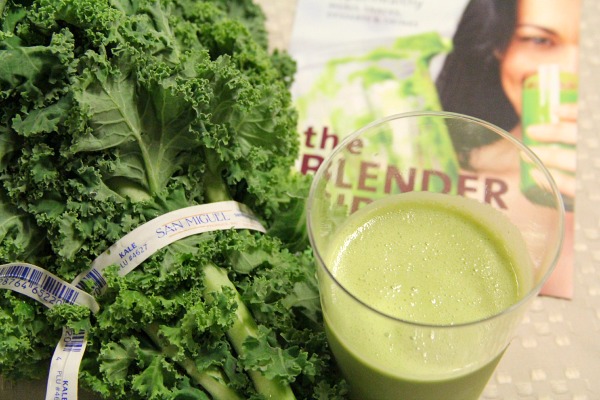 Want to win a copy of "The Blender Girl" cookbook? You'll be the first among your friends to have it!
Enter using the Rafflecopter widget below, and good luck!
Deadline: Contest ends April 16, 2014.
Sweepstakes open only to U.S. residents 18 and over, with mailing addresses in the U.S. (I will be mailing the winner a copy of the book).
Read the legal fine print here.

 
Disclosure: Melissa's Produce provided a copy of the book for me, and a copy of the book for the giveaway.