Print This Post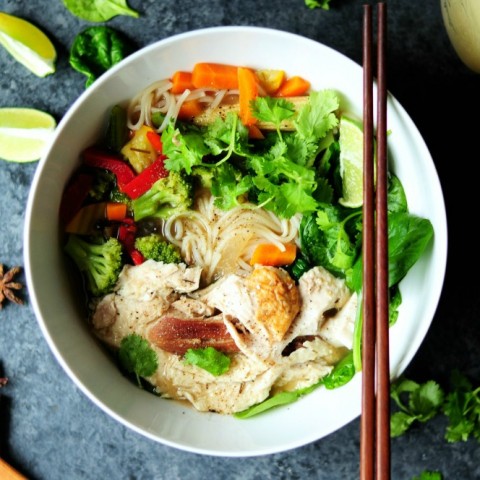 Have you fallen for Pho yet?
Perhaps you've seen this Vietnamese noodle broth on a menu, but weren't sure how to order it, or even how to pronounce it?
Depending on where it hails from (North Vietnam and South Vietnam differ in the types of pho popular in each country), Pho is equal parts sweet and savory, salty and spicy, and always packed with flavor. It's hearty and soothing, like a good bowl of chicken soup, but also filled with lots of good-for-you add-ins, including vegetables and herbs. Because it's so adaptable, it appeals to a range of flavor preferences, with each person personalizing their own bowl at the table, just as they like it.
Not sure what pho is, how to eat it, and how you can make it at home? This infographic (or should we call it an in-pho-graphic?  😀 ) can help.

If you like this infographic and want to save it, pin the image below to your Pinterest board.

Save
Save
Save
Save
Save
Save
Save
Save
Save
Save