Print This Post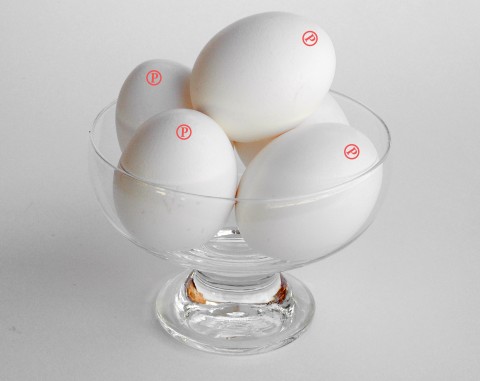 Have you ever made your own mayonnaise? If you have, you are probably already a convert. If you haven't, allow me to convince you it is well worth your while.
Making your own mayo is not only falling-off-a-log easy, but the flavor is far superior to any store-bought brands. If you have a food processor, eggs, lemon juice, vinegar, mustard and olive oil, you are rounding third and nearly to home base.
Additionally, you can easily flavor it any number of ways, tweaking it to whatever you are serving it with. At the bottom of the recipe, I have listed many different ideas for flavoring. The beauty of those is you could portion out one recipe and flavor it several different ways.
Once you make it, you'll see that all you need to do is open the refrigerator door and new combinations and ideas will jump out at you!
What about Salmonella?
But wait! What about raw eggs and Salmonella? One modern worry that has kept many cooks from attempting their own mayo is the chance of Salmonella poisoning, which is a real concern. Among bacteria, Salmonella is the #1 offender in food borne illness, with some 1.4 million cases in the U.S. every year. You can read a few more scary statistics here. In fact, the Centers for Disease Control and Prevention released a new study yesterday that says Salmonella infections have not decreased during the past 15 years, but have instead increased by 10% in recent years. The CDC has a quick tutorial on Salmonella here.
But a new brand of eggs available in the U.S. has now eased the worry about Salmonella, at least as it relates to raw eggs. Called Safest Choice™,  these eggs undergo a patented, all natural pasteurization process to eliminate Salmonella in shell eggs before the eggs even enter your kitchen. How do they do it? They bathe the eggs in a series of warm baths until pasteurization is complete, which not only prevents salmonella, but also viruses like Avian flu.  It's a fascinating process. They stamp a little red "P" on the eggs, as well, to remind you they are pasteurized.
Raw cookie dough? Fried eggs?
There are a couple of other benefits to these particular eggs, for home cooks especially.
When using them for your cookies, you can safely eat the dough. (Raw cookie dough that contains eggs would cause the same Salmonella concerns otherwise.)
When making a fried egg, you can safely serve it sunny side up, with a liquidy yolk, if that's the way you prefer it (or poached lightly). An egg with a runny yolk is considered a raw egg; unless the yolk is cooked to a firm state, it is a raw egg, as far as food safety is concerned.
Get a coupon
If you'd like 3 $1 off coupons for Safest Choice Eggs, you can get them here. (I am a coupon girl, and I use them all the time to save money.)
Are you ready to give homemade mayo a try? Feel free to stir in any of the suggested add-ins after it is made, or let yourself be inspired to try new ideas. You might never buy the jarred kind again!
Homemade Mayonnaise Recipe
1 pasteurized egg (Safest Choice™ brand preferred)
1 pasteurized egg yolk (Safest Choice™ brand preferred)
1 tablespoon fresh lemon juice
1 teaspoon red or white wine vinegar
1 teaspoon Dijon mustard
1/2 teaspoon salt
Pinch of cayenne (optional, for a little kick)
1 cup olive oil
In food processor or blender, combine egg, egg yolk, lemon juice, vinegar, mustard, salt and cayenne. Process until well blended. With motor running, slowly pour in olive oil in steady stream until mixture thickens. Keep it plain, or stir in any of the suggested add-ins, below. Serve immediately or refrigerate. The mixture will continue to set up as it cools in the refrigerator.
Yield: about 1 1/4 cups
Store in refrigerator in airtight container up to 2 weeks.
Variations
You can easily flavor your mayo any number of ways, tweaking it to enhance whatever you are serving it with. For example, how about these ideas? Stir in some:
chopped fresh herbs for an herby sandwich spread
smoked paprika for a woodsy flavor
chopped chipotle chile in adobo for a spicy, smoky kick
jarred tapenade for a Mediterranean twist
minced fresh rosemary and sun-dried tomatoes
wasabi paste or powder for an Asian feel
ground cumin and chopped fresh cilantro for a Mexican approach
fresh chopped dill and capers for a lovely accompaniment to cooked salmon
of course, tuna (for tuna salad), cooked chopped chicken (for chicken salad) or chopped hard-cooked eggs (for egg salad)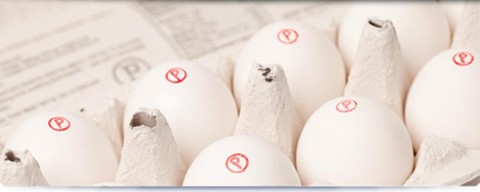 Disclosure: I received a coupon for a free dozen eggs from Safest Choice to test this recipe.