Homemade Mayonnaise Recipe
1 pasteurized egg (Safest Choice™ brand preferred)
1 pasteurized egg yolk (Safest Choice™ brand preferred)
1 tablespoon fresh lemon juice
1 teaspoon red or white wine vinegar
1 teaspoon Dijon mustard
1/2 teaspoon salt
Pinch of cayenne (optional, for a little kick)
1 cup olive oil
In food processor or blender, combine egg, egg yolk, lemon juice, vinegar, mustard, salt and cayenne. Process until well blended. With motor running, slowly pour in olive oil in steady stream until mixture thickens. Keep it plain, or stir in any of the suggested add-ins, below. Serve immediately or refrigerate. The mixture will continue to set up as it cools in the refrigerator.
Yield: about 1 1/4 cups
Store in refrigerator in airtight container up to 2 weeks.
Variations
You can easily flavor your mayo any number of ways, tweaking it to enhance whatever you are serving it with. For example, how about these ideas? Stir in some:
chopped fresh herbs for an herby sandwich spread
smoked paprika for a woodsy flavor
chopped chipotle chile in adobo for a spicy, smoky kick
jarred tapenade for a Mediterranean twist
minced fresh rosemary and sun-dried tomatoes
wasabi paste or powder for an Asian feel
ground cumin and chopped fresh cilantro for a Mexican approach
fresh chopped dill and capers for a lovely accompaniment to cooked salmon
of course, tuna (for tuna salad), cooked chopped chicken (for chicken salad) or chopped hard-cooked eggs (for egg salad)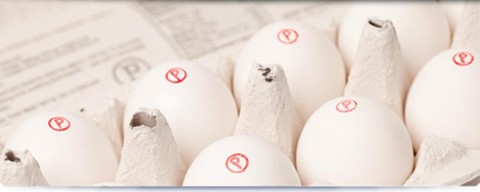 [1]
Disclosure: I received a coupon for a free dozen eggs from Safest Choice to test this recipe.