Print This Post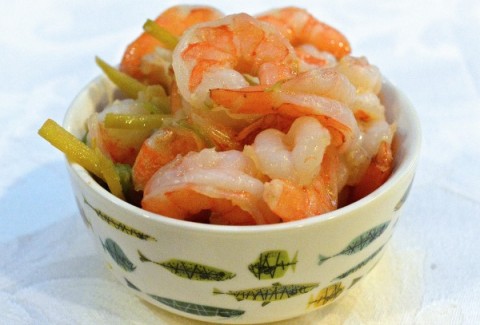 Readers, today we have a recipe by talented cookbook author and fish expert Kathy Hunt, who brings us a delicious shrimp dish easy enough for a weeknight but special enough for company. Whether you intend it as a main dish or to share as an appetizer, it will nudge you out of your shrimp rut. Listen in as Kathy generously shares her favorite recipe…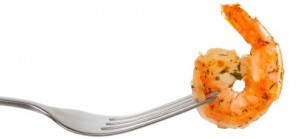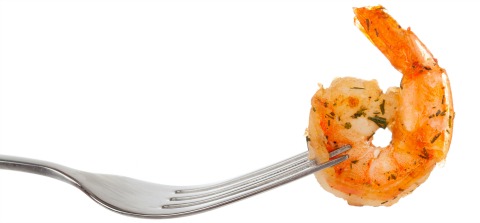 By Kathy Hunt
I'm delighted to drop by Shockingly Delicious this week and share a delectable and yet surprisingly easy-to-execute dish, Sautéed Ginger-Scallion Shrimp.
Casting shrimp as my star ingredient was a no-brainer. We Americans adore shrimp. Along with canned tuna, it's the seafood that we most often consume.
Yet in spite of our crustacean crush, we seem to be in a bit of a rut when it comes to shrimp. Think about the last time you went out to dinner or to a fancy party. Chances are you saw shrimp cocktail, shrimp scampi or fried or grilled shrimp on the menu. Although these are all lovely preparations, there are other tantalizing ways to feature this shellfish.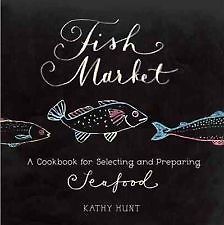 That brings me to Sautéed Ginger-Scallion Shrimp. Whether I'm cooking for a crowd or just making a meal for two, this has become my go-to shrimp recipe. Friends and family gobble up this quick, simple dish, asking for and loving it so much that I felt compelled to include it in my seafood cookbook "Fish Market" (Running Press, 2013).
To me, Sautéed Ginger-Scallion Shrimp represent the yin and yang of food. Here the tart tang of ginger, gentle bite of scallions and subtle sweetness of dry sherry balance out the mild, nutty flavor of shrimp. The crunch of ginger and garlic complement the suppleness of shrimp. Taste and texture are in perfect harmony.
Advice about shrimp
When shopping for shrimp, I walk right past my supermarket's seafood case and head straight to the freezer section. What's sold at the seafood counter is frozen shrimp left out to defrost. Since I like to know how long my shrimp has been sitting around, I grab a bag of frozen, U.S. farmed or Canadian wild-caught shrimp and defrost them myself. To do this, I put the frozen shrimp in a bowl in my refrigerator and let them thaw overnight. When I'm pressed for time, I'll tumble them into a bowl of cold water and let them soak for about 15 minutes before shelling and cooking them. As time saving as microwaving may sound, don't ever pop your shrimp into the microwave. This robs them of their moisture and nutrients.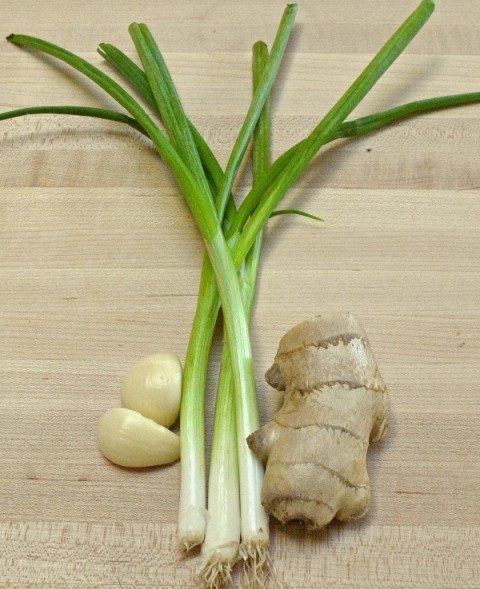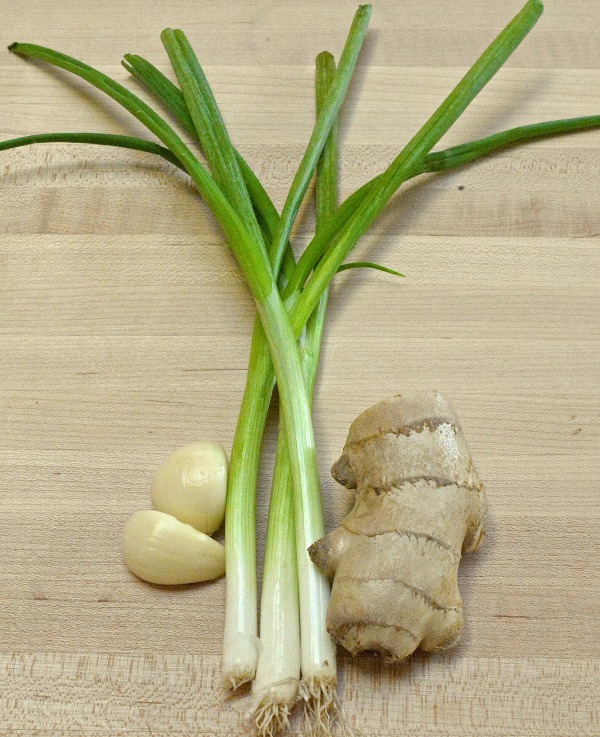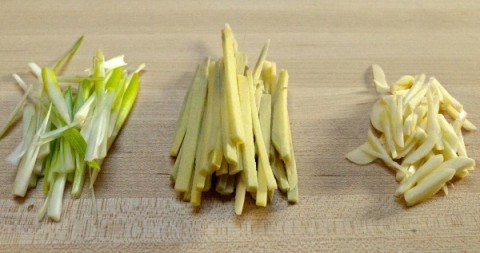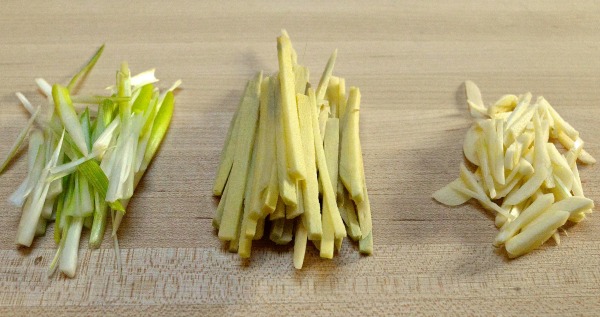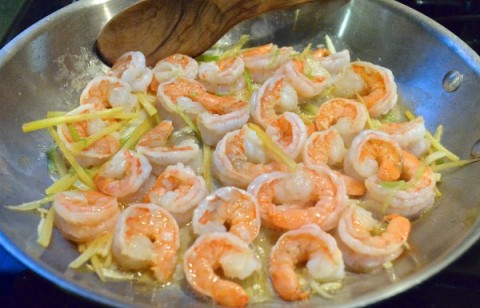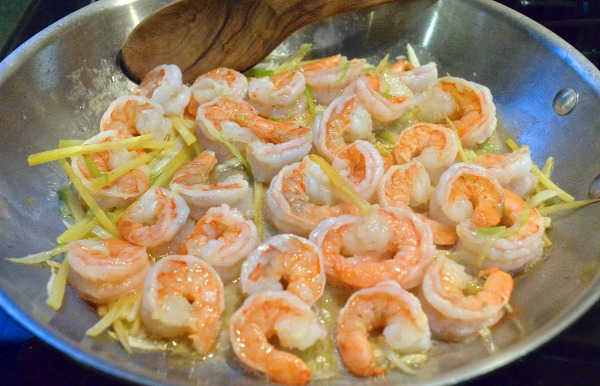 Sautéed Ginger-Scallion Shrimp
Tangy ginger combines with the gentle bite of scallions and subtle sweetness of sherry to balance the mild, nutty flavor of shrimp for harmonious taste and texture.
Ingredients
3 tablespoons olive oil
3 scallions, whites and 1 inch of greens cut into matchsticks
1 medium-sized fresh ginger root, cut into matchsticks
2 garlic cloves, cut into matchsticks
1 pound (16-20 count) shrimp, defrosted and peeled
2-3 tablespoons dry sherry
Freshly ground white pepper, to taste
Directions
Heat the oil over medium in a large sauté or frying pan. Add the scallions, ginger, and garlic and sauté for 2 minutes. Add the peeled shrimp and toss to combine.
Turning the shrimp over once or twice, cook for 4-7 minutes, until the shrimp have curled and turned coral pink in color. Add the sherry and ground white pepper and toss to combine again. Serve immediately in a large bowl or in a chafing/warming dish.
Serves 2-6, depending on whether it is a main dish or appetizer.
Notes
Recipe Source: "Fish Market" (Running Press, 2013) by Kathy Hunt.
https://www.shockinglydelicious.com/sauteed-ginger-scallion-shrimp/
Copyright Dorothy Reinhold | ShockinglyDelicious.com. All rights reserved.
If you like this recipe for Sauteed Ginger-Scallion Shrimp and want to save it, pin the image below to your Pinterest board.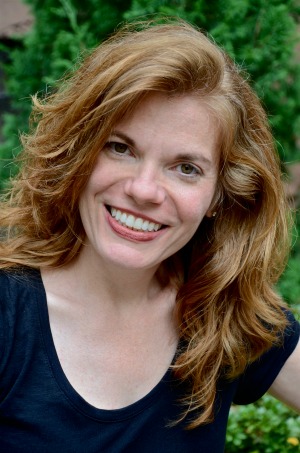 Kathy Hunt is a food writer, author of "Fish Market" and the upcoming "Herring: A Global History" from Reaktion Books, teacher and cooking instructor. An alumnus of Columbia University's Graduate School of Journalism, she splits her time between Manhattan and an 1801, fixer-upper farmhouse in suburban Philadelphia. Look for her at Zester Daily, on her blog Kitchen Kat and on Facebook, Twitter, YouTube and Instagram.  
Save
Save
Save