Print This Post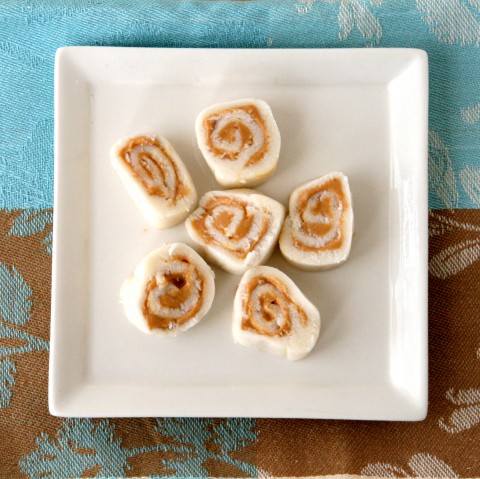 Fun with food, that's what these tasty candies are!
No one would ever guess these old-fashioned spiral candies have mashed potato in them. Not in a million years or with a million guesses.
The potato acts as a binder to keep the sugar in line and create a dough, which is then spread with peanut butter and rolled up.
Another way to enjoy the perfect potato!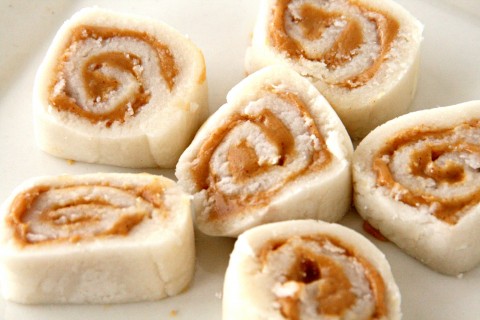 Recipe: Potato Peanut Butter Pinwheels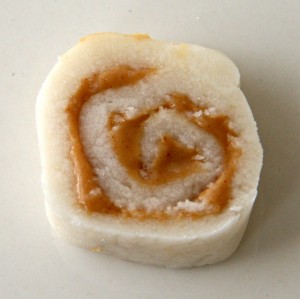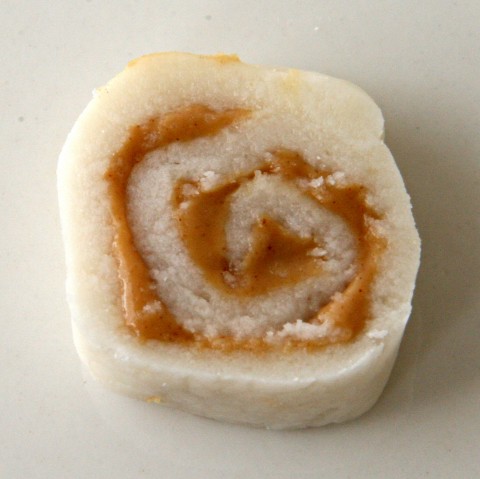 Summary: An old-fashioned candy with a surprising ingredient, these Potato Peanut Butter Pinwheels are a charming dessert.
Ingredients
1/3 cup mashed potato (from 1 potato)
2 tablespoons half and half (or you can use milk)
1 teaspoon vanilla extract
Dash salt
4-6 cups confectioner's sugar (1 1-pound box plus 2 additional cups)
Peanut butter
Instructions
Boil or microwave potato until it is soft. Remove and discard skin, mash (do not add anything) and cool completely. When cool, measure potato and add to a mixing bowl.
Add half and half, vanilla, dash of salt, and 2 cups confectioner's sugar. Mix well using an electric mixer on low speed. Add 2 more cups confectioner's sugar, mixing well. It should resemble dough. Add more sugar by tablespoonfuls if dough seems too wet or sticky. (I ended up using 1 pound plus ¾ cup confectioner's sugar in mine. Your mileage may vary slightly, depending on humidity or moisture in potato.)
Split dough into quarters, so it is easier to work with.
Dust a board with confectioner's sugar and roll out a piece of potato-sugar dough until it is roughly square or rectangular, and about ¼-inch thick. Spread one side with peanut butter. Roll up dough like a jelly roll. Repeat with others, or make flavor variations as described below.
Refrigerate rolls, tightly covered, for about 1 hour. Remove from refrigerator and slice roll into pinwheels.
Serve immediately, or return slices to refrigerator until you are ready to serve them. If you are stacking them, use a piece of waxed paper between layers so the candies won't stick together. Cover tightly because they can dry out.
Quick notes
Use a real potato, not instant mashed potatoes, which won't work as well.
Variations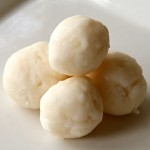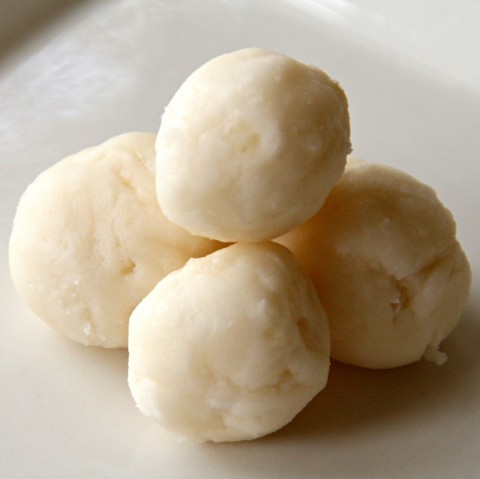 For coconut candies: Add 1/4-1/2 cup shredded coconut to 1/4 of the dough. Roll into little white snowballs.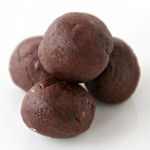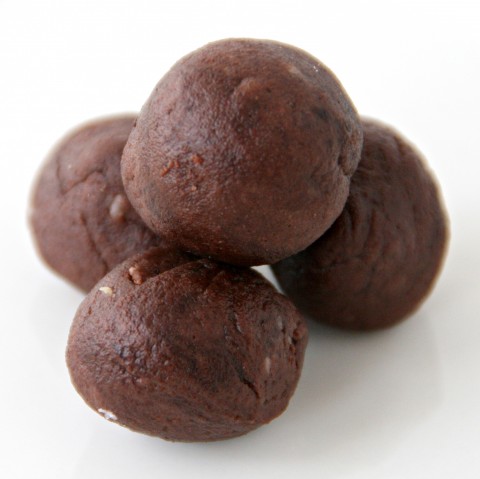 For chocolate candies: Add 1-2 tablespoons unsweetened cocoa powder to 1/4 of the dough. Roll into little brown balls.
Preparation time: 30 minutes
Chilling time: 1 hour
Culinary tradition: USA (General)