Print This Post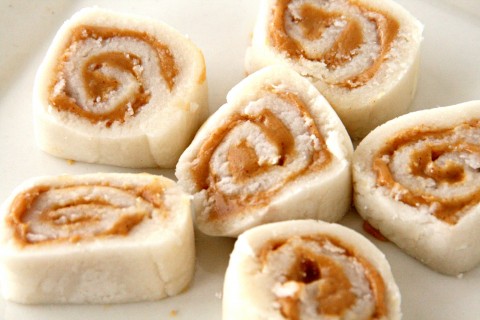 "Potatoes and Pinot" was the theme for the March meeting of Food Bloggers Los Angeles, a merry band of L.A.-based foodies who seem to have never met a potato we didn't like.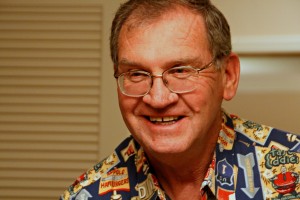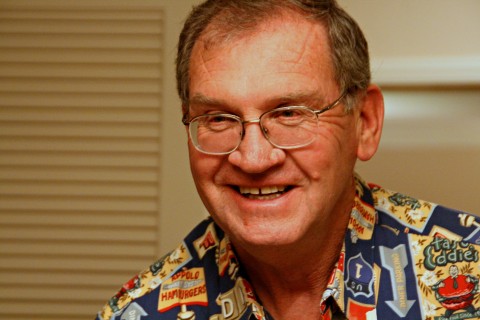 Our theme was in honor of our guest speaker, Don Odiorne, VP for food service for the Idaho Potato Commission. Don's mission is to keep Idaho potatoes top-of-mind for consumers, restaurants, home cooks, bloggers and anyone else with a pulse. If a dish employs potatoes, he wants to make sure you know you ought to be asking for Idaho potatoes. His work frequently takes him around the country to restaurants, where he scans the menu for interesting spud dishes, and to trade and industry meetings where he hopes potatoes take their star turn on the plate.
Delicious job, eh?
So we were not about to let his visit pass without letting our potato flags fly!
Behold these beauties, below. Dinner is served!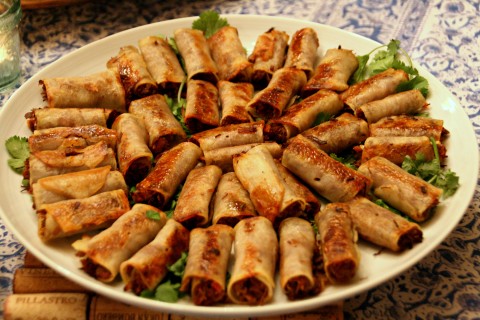 We had Steak and Potato Taquitos made by Valentina of Cooking on the Weekends.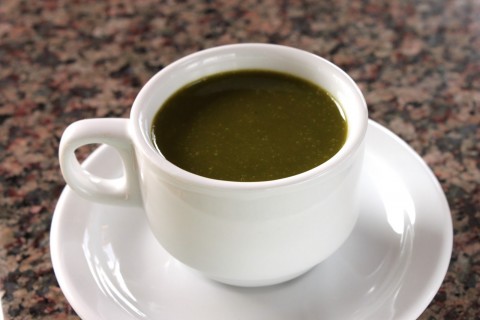 Erika of In Erika's Kitchen made a gorgeous Creamy Kale Potato Soup.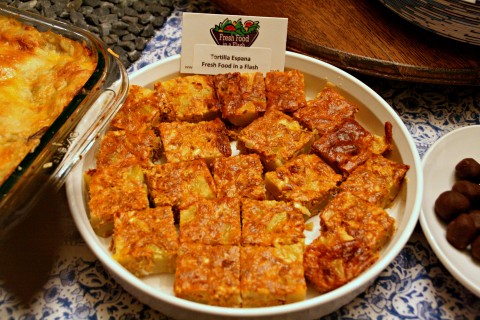 Patricia Rose of Fresh Food in a Flash made a Tortilla Espana.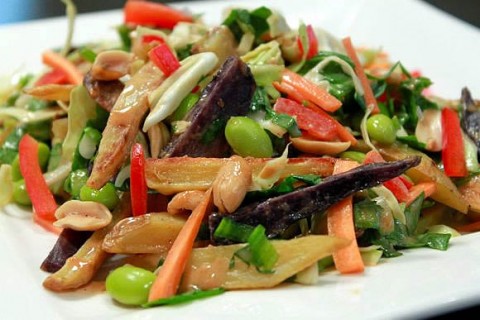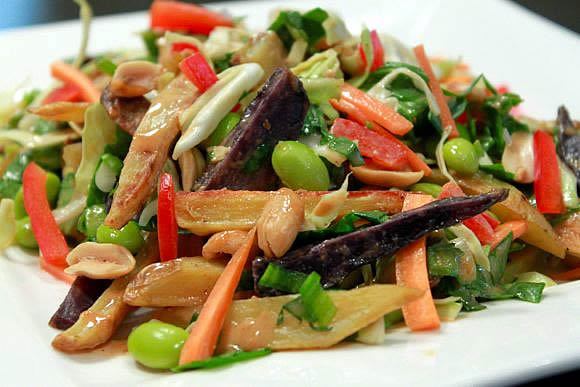 Sara, aka Average Betty, made a Spicy Thai Potato Salad.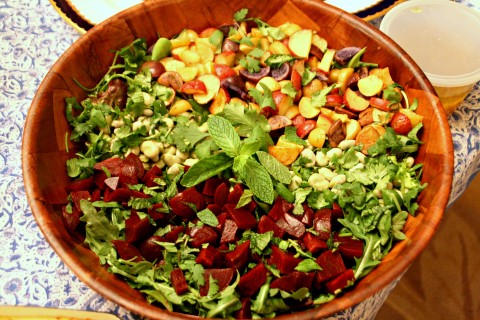 Another pretty salad, this one with Roasted Gemstone Potatoes, Steamed Beets and Fresh Fava Beans in a Preserved Lemon Vinaigrette, from Nancy at Adventures with Nancy Rose.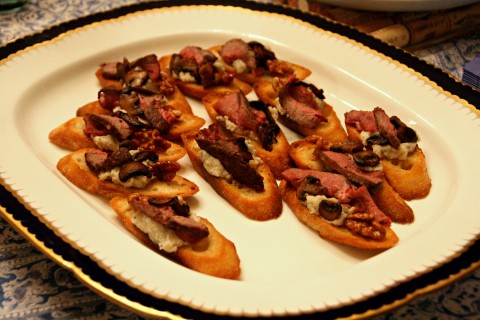 Renowned food stylist Denise Vivaldo from Food Fanatics Unwashed  made Potato, Blue Cheese and Filet Mignon Toasts topped with Candied Walnut. (Blame Don for the piece missing from the plate before we got to take a photo!)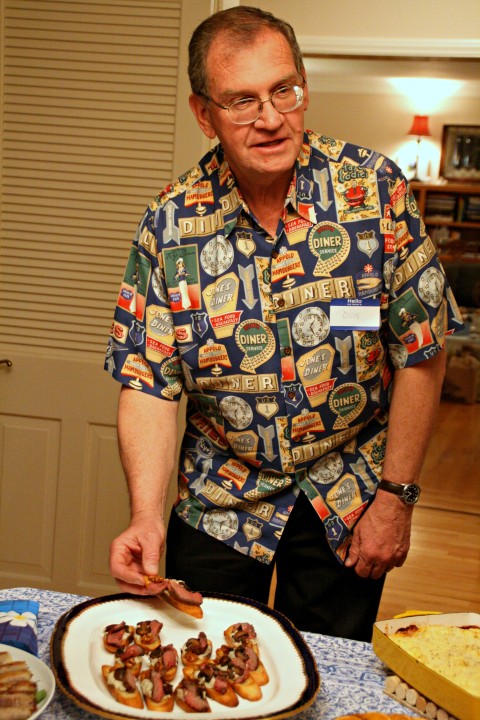 Back to the potato purveyors!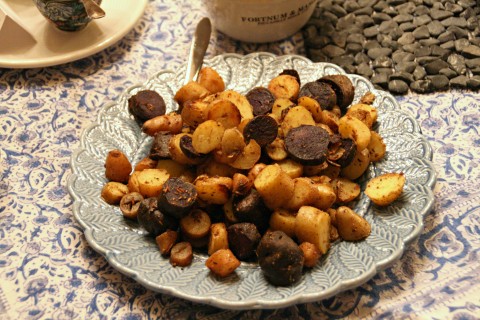 Rashmi of Yumkid made Cumin Potatoes.
Susan of The Home Artist made a Shepherd's Pie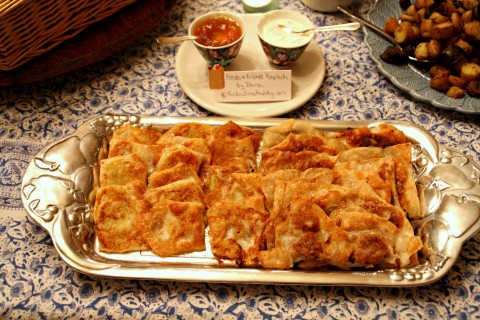 Dana of Foodie Goes Healthy made Potato and Brisket Kreplach.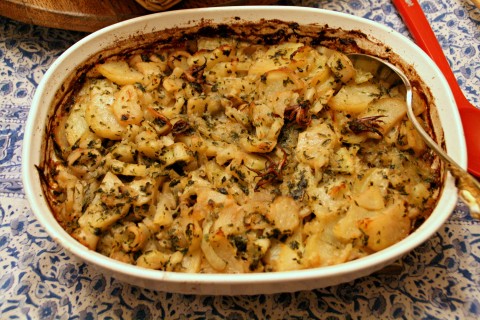 Lynne of Cook and Be Merry made a Potato Squid dish.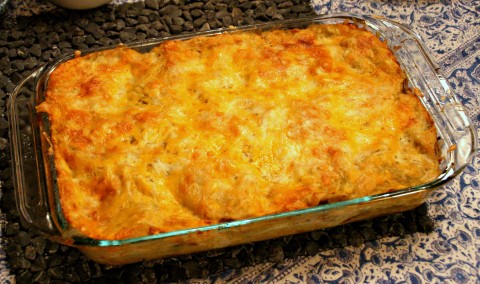 Nicole of Presley's Pantry made a Potato Chicken Budin.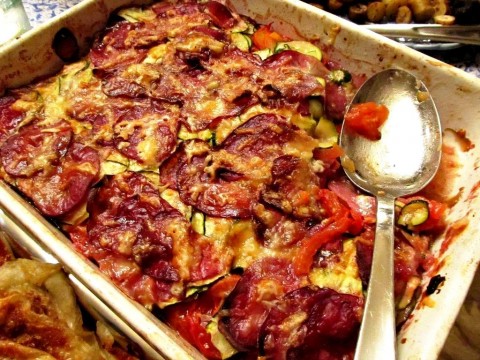 Susan of The Urban Baker made a Layered Vegetable Tian with Potatoes, Zucchini, Tomato, Leeks and Gruyere.
We are not shy about digging in, or a blogger's other favorite activity — taking photos of food!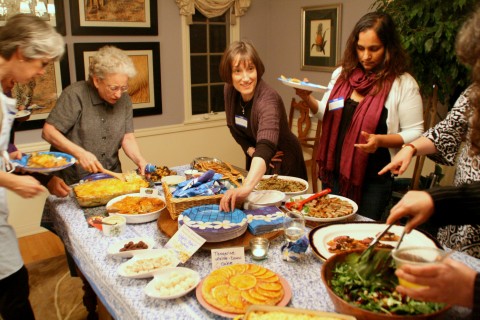 Wait, don't forget dessert!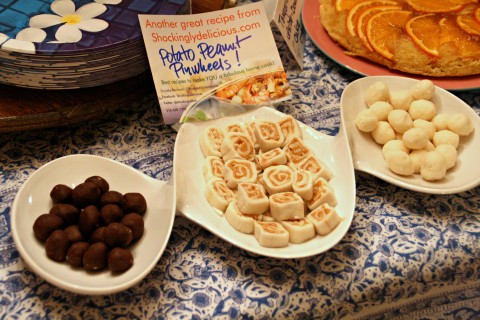 I made Potato Peanut Butter Pinwheel Candy.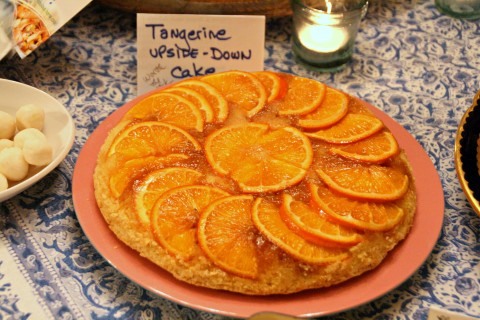 Patti of Worth the Whisk made an arty Tangerine Upside Down Cake (as hostess, she took the liberty of making the only non-potato dish!).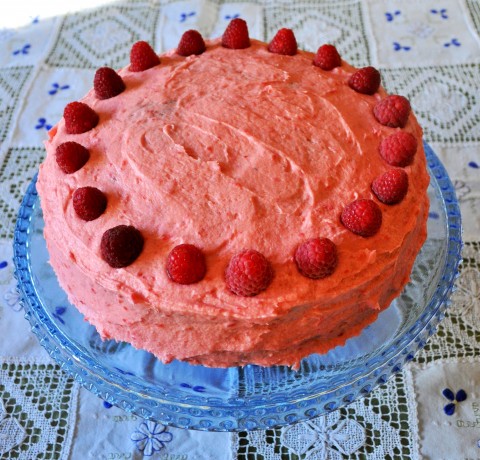 And Jennifer Richmond of Kitchy Cooking made a delicious Chocolate Potato Cake with Raspberry Frosting.
Would you like to see the recipes so you can make some Idaho potato goodness at your house? We thought so…