Print This Post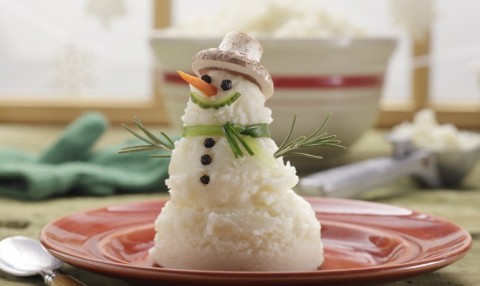 1. Snowman Mashed Potatoes: Check out the cutest way to serve mashed potatoes, EVER! This Snowman Mashed Potato was created by professional food stylist Rebecca Robison for Idahoan Foods, the dried mashed potato people. She tells you how to create it yourself, here. I can see this on my Thanksgiving table. Just you wait.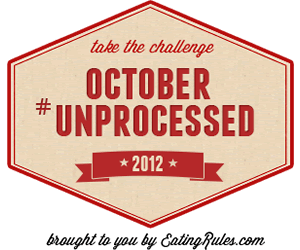 2. October Unprocessed: Each October for the past several years, Andrew Wilder of the blog Eating Rules has issued a challenge across the land — eat unprocessed food for an entire month. Try it, see how you like it, see how much better you feel, and see if it sparks a change in your household. If you can't do it for the whole month, try a week. If not a week, try a day. If not a day, try a few meals — do it for whatever length of time you can. I'll be writing an article for his website during October, but in the meantime, if you would like to take the unprocessed challenge, please register here. Last year 3,000 people took the pledge. Can we get to five digits this year?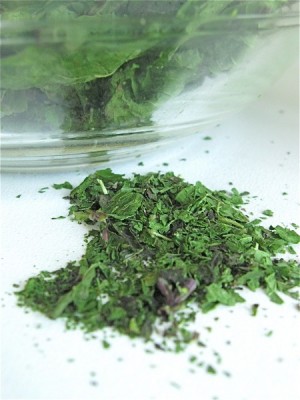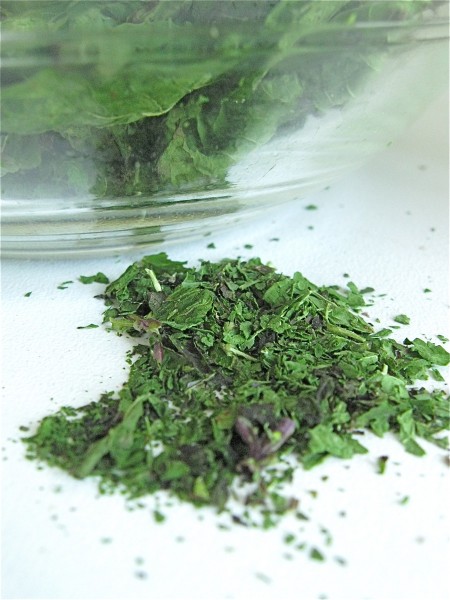 3. Drying herbs in the microwave: In 30 seconds, you can have some of the most gorgeous dried herbs! King Arthur Flour tells you how. And then of course they have easy-to-follow recipes if you need a hint for how to use those dried herbs.
4. How to protect your hands while cutting hot peppers: Chef Louise Mellor of Geez Louise does it this way: " I rub my one hand with olive oil, then hold the pepper with the greasy hand, which keeps the pepper oils from soaking in to my skin. Why? I really don't know, but it works!" Sounds good to us, especially if you don't have a pair of plastic disposable gloves handy.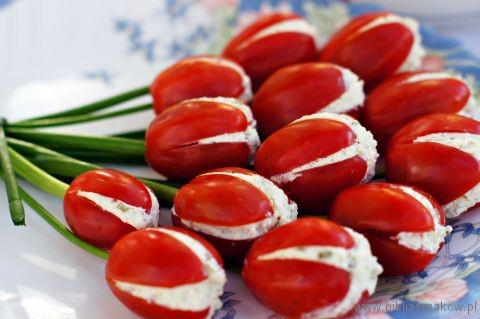 5. Tomato Tulips for appetizers: Aren't these darling? They're from the Polish blog Biblia Smakow. I think they are inventive and I want this bouquet at my party, anytime.  Although the recipe is in Polish, Google translator came to the rescue. They used:
13 large cherry or small Roma tomatoes
14 stalks of green onions or chives for the stems
200g farmers cheese or cottage cheese for filling (or you could use goat cheese, egg or chicken salad)
1 cucumber
1/2 teaspoon dried basil
Salt and pepper
6. Walnut fixes furniture scrapes: The oils from the walnut cover dings and scratches on furniture (plus 17 other household tips that will blow your mind, over at Babble)! I picked up several good ideas for myself here.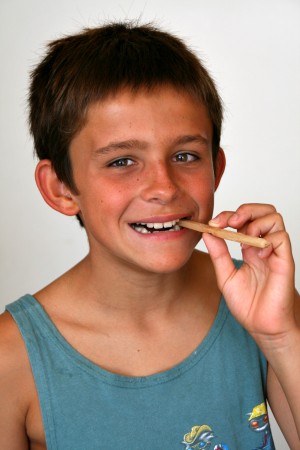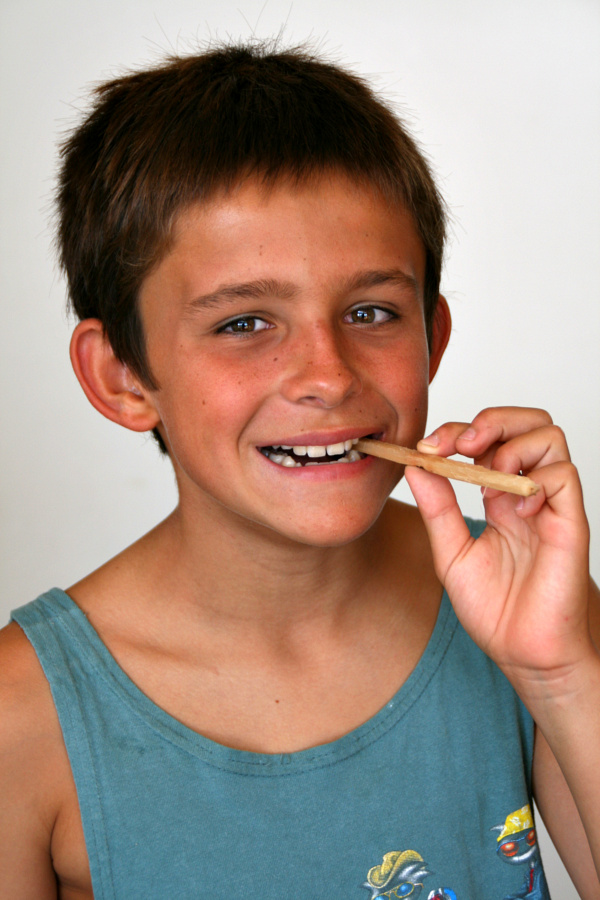 7. Sugar cane swizzle sticks: We all like something sweet. You want the real deal? These cute sugar cane sticks from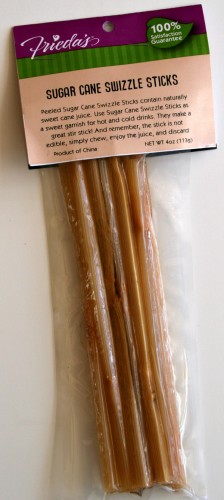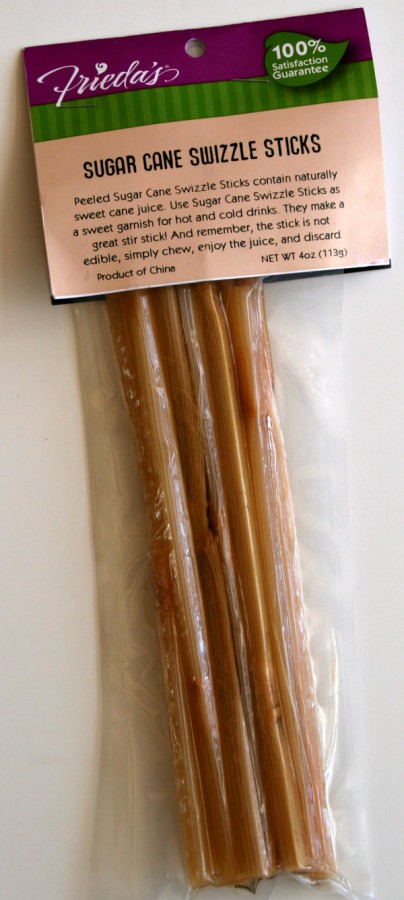 Frieda's Specialty Produce make a perfect swizzle stick for a drink — think iced tea, lemonade or Mojito for an adult beverage! When your drink is done, you chew on the fibrous stalk and release the naturally barely sweet juice. Discard the stick when you have chewed the sweet out of it. These are peeled and vacuum-sealed.
8. Secret way to peel a potato: My favorite on "Gilligan's Island," Dawn Wells, who played darling Mary Ann, has a shockingly easy way to get the skin off the potato after it is boiled. And it doesn't involve a potato peeler! Catch her 1 1/2-minute demo for Idaho potatoes.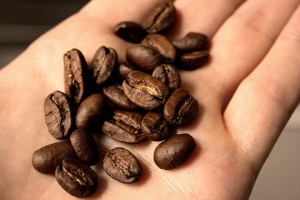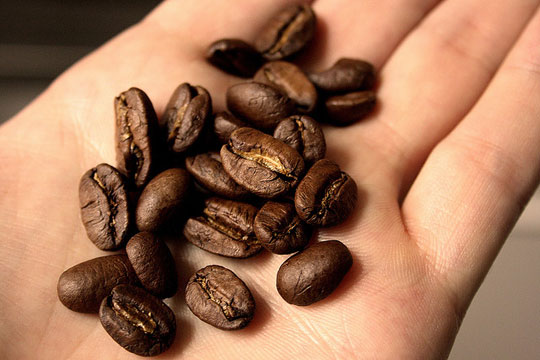 9. Removing odors from your hands: The Kitchn tells us coffee beans do the trick.  I could never really get the stainless steel trick to work, especially for garlic smells, so this one might be the hot ticket! I also use lemon juice or lemon peel sometimes. And you?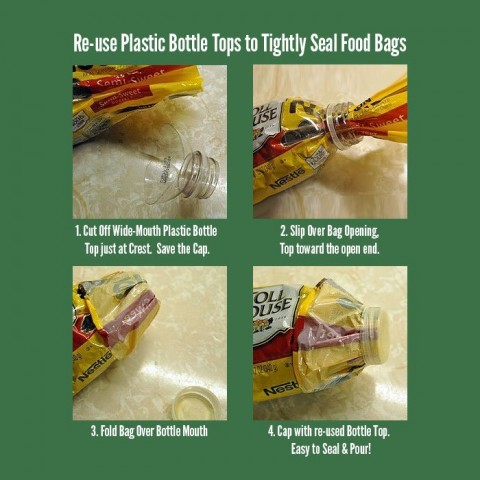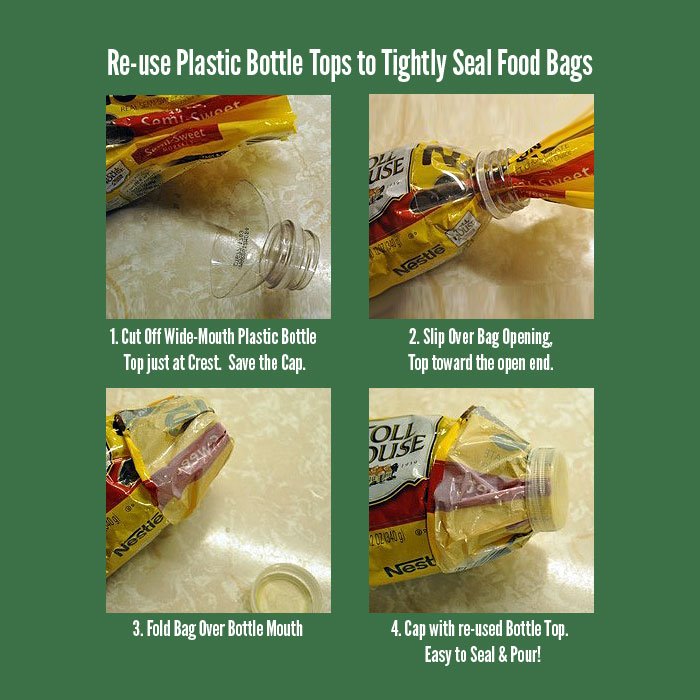 10. Re-use plastic bottle tops to seal plastic food bags: Oh my. This is just a brilliant little hack. I should be this smart. I borrowed it from the blog Other Side of 50 , who cribbed it off Facebook. Share the love! (If you thought this up, let me know and I will credit you!)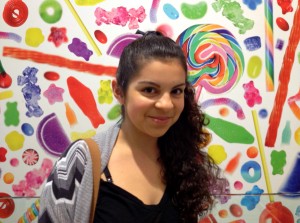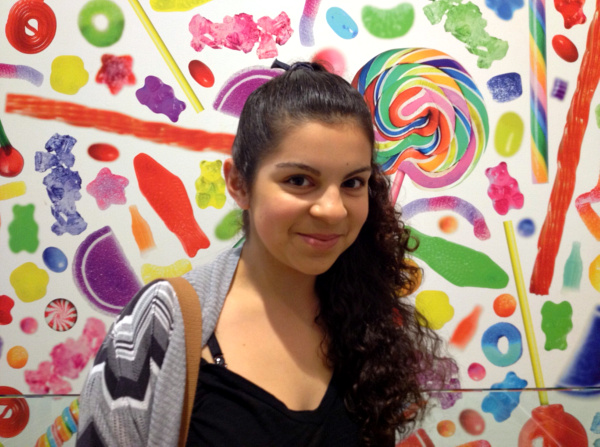 11. Dylan's Candy Bar now in Los Angeles: My daughter and I fell in sweet love with Dylan's Candy Bar in New York City on our visit this Spring. What's not to like? Candy…candy…candy. Now founder Dylan Lauren (Ralph's daughter) has opened an outpost at the Original Farmer's Market in Los Angeles. Gotta go.
12. Best political statement this season: And finally, after all the crazy politics on Facebook and other social media these days, here's my feeling about it all: