Print This Post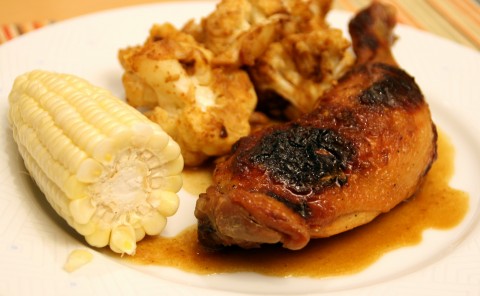 I had the pleasure of a delivery from Out of the Box Collective a few weeks ago, and it made a convert out of me.
Out of the Box is a 1-year-old grocery delivery service that brings carefully selected produce and groceries to your doorstep, accompanied by a meal plan and recipes to take you through the week. It's a bit like a CSA box on steroids, because it includes proteins, grains, dairy and other groceries.
At first I was seriously skeptical, because I'm one of those weirdos who likes to go to the grocery store, and likes to pore over recipes from various sources and figure out what to make for dinner. However, many weeks are hectic, with work and two active children who have play rehearsal, soccer, trumpet lessons and a myriad of other things tugging on our collective time.
Sometimes — maybe too often — dinner is too much planning in an otherwise overplanned day.
So my box of local, traceable, sustainably produced, high-quality farm-fresh food became a solution, and a delicious one, at that.
A bonus is the company was started by a fellow Malibu mom, Jennnifer Piette, whose passion for local, high-quality food is unmatched. She spends the week sourcing and picking up the produce and groceries, and delivers to a wide swath of greater Los Angeles on two separate days.
It's a wonderful concept, and her hard work results in delicious, healthful meals for her customers.
You can read more about it and get her excellent, easy recipe for Orange Roast Chicken (pictured above) in my column on Malibu Patch today!