Print This Post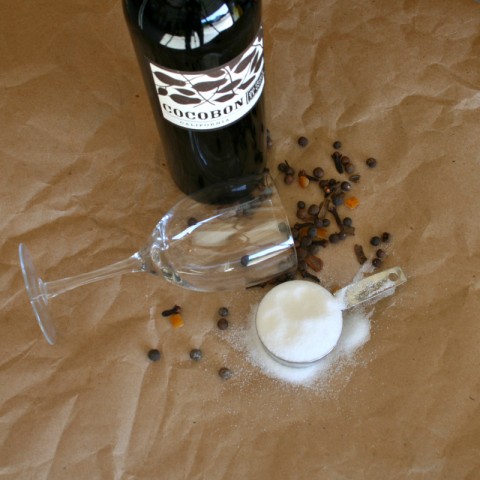 Exactly what time is the world supposed to end today, anyway? I didn't get the memo on that.
If you are reading this, it must mean it ends later in the day, perhaps right after dinner, or maybe by midnight?
Regardless, we'll need drinks, and if the world is ending today, we might as well party starting early.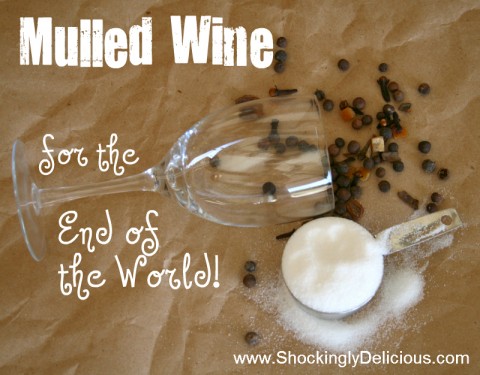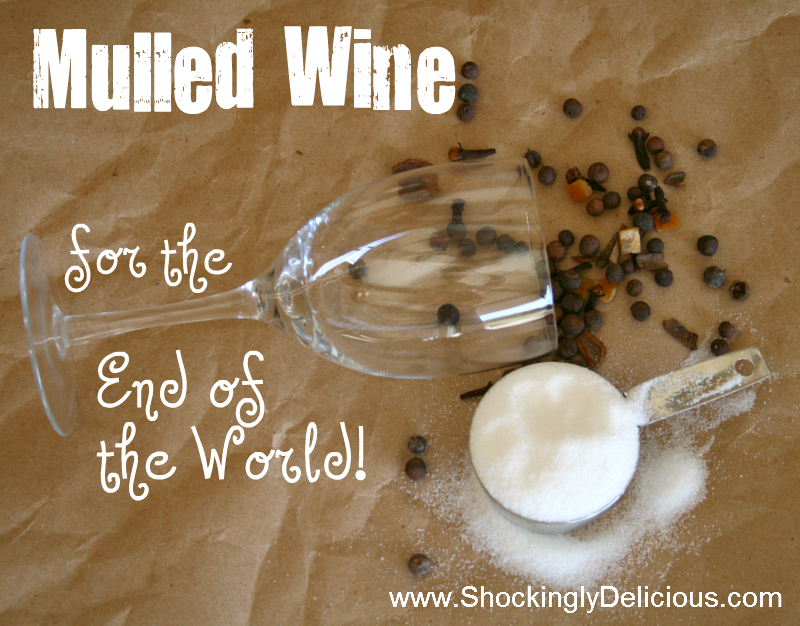 I'm bringing the Mulled Wine, a very festive seasonal beverage suitable to ring us out on the path to whatever awaits out there. What are you bringing? It had better be world-stoppingly good!
This is my interpretation of a recipe from my neighbor Janie Harding, who follows the recipe from Williams Sonoma.
God bless good neighbors! Janie brought me a bottle of mulled wine after one of her wild parties, and said, "Heat this and enjoy!"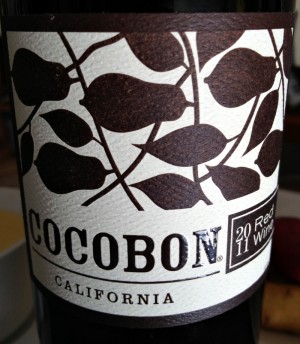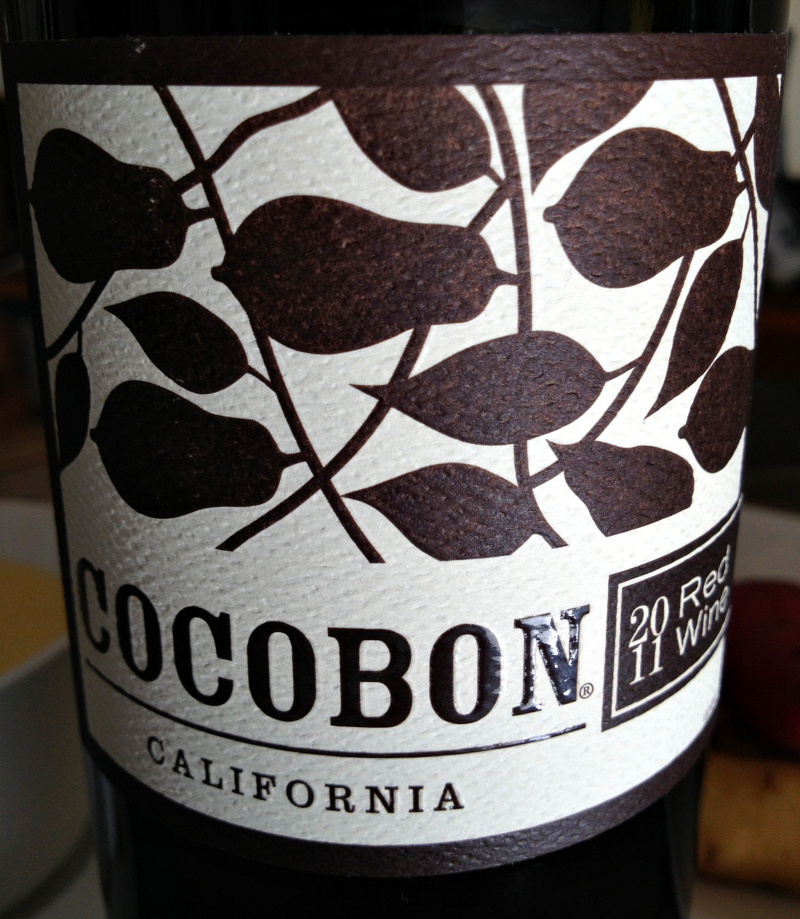 I thought, "Why heat it?" (Yes, I am THAT lazy.) And I discovered that room temp mulled red wine is delicious straight up, AND, it is ever better if you cut it 50/50 with whatever cheap red you have on hand. So into my goblet went some Cocobon, my favorite lusty, affordable red wine from Trader Joe's, along with a splash of this mulled wine.
Heaven! See if you agree.
Recipe: Mulled Wine
Summary: Seasonal, swanky, spicy and slightly sweet, this Mulled Wine will warm you up in front of the Christmas tree.
Ingredients
1 (750-ml) bottle red wine (I used Cocobon from Trader Joe's; $7)
1/3 cup sugar
2 tablespoons Frieda's Mulling Spice
Instructions
In a saucepan, gently simmer wine, sugar (to taste) and mulling spices. If serving immediately, simmer for 10-15 minutes. If making ahead to serve later, simmer for 5 minutes, turn heat off and allow spices to steep in wine as it cools.
Remove the spices and serve the wine hot in mugs garnished with a cinnamon stick, or chill and serve over ice as a cooler.
Variation
I also like to serve this not quite as-is, but add it as a splash of flavoring to a glass of plain red wine. It dilutes it and makes a pedestrian red wine more interesting!
A note on Frieda's Mulling Spice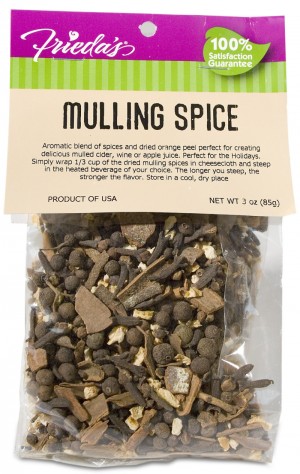 This mixture consists of cassia, allspice berries, orange peel and cloves. Yum! It retails for about $3 at grocery stores. Frieda's also suggests putting a bit with your coffee grounds for a nip of morning coffee cheer. How interesting is that? Frieda's sent the Mulling Spice for recipe testing.
Preparation time: 1 minute
Cooking time: 15 minutes
Diet type: Vegetarian
Number of servings (yield): 4
Culinary tradition: USA (Traditional)
My rating 5 stars:  ★★★★★