Print This Post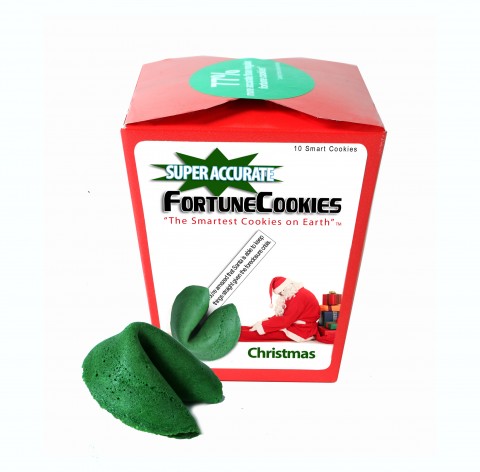 The funniest Christmas cookie I have seen – EVER! – are these brand new Super Accurate Fortune Cookies.
Stuffed with sardonic, snarky, sarcastic, snort-out-loud fortunes, brightly colored and flavored, these are NOT your grandmother's or even your mother's fortune cookies.
They are born from the fertile mind of Ray Richmond, a former newspaper TV critic who was always the funniest guy in the newsroom or at the party (that is the truth…I used to work with him). A 25-year entertainment reporter who had stints at the L.A. Daily News, Orange County Register, Variety and The Hollywood Reporter, Ray currently freelances for the Deadline: Hollywood website.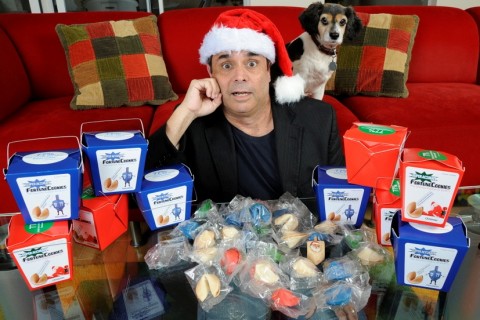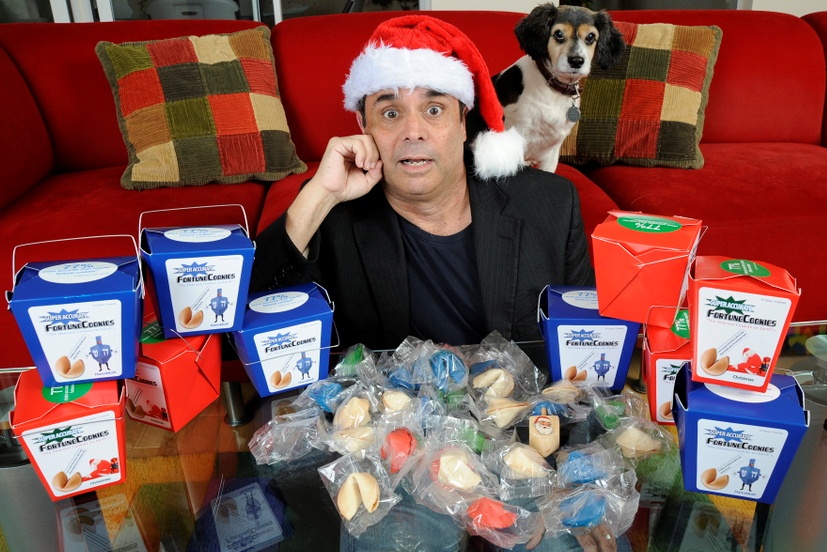 Ray isn't just mildly amusing, he's legitimately funny, nearly all of the time. He's your funny friend, your laugh-out-loud brother-in-law, the guy who is quick with a quip and whose mind races faster than his mile-a-minute mouth.
"Fortune cookies are the original tweets," says Ray. Of course he's right.
Crack open the brilliant red (strawberry) and verdant green (mint) individually wrapped cookies, and you're likely to run into, "If you're a lord, please stop leaping. You're scaring the children." Or "You're amazed that Santa is able to keep things straight given the foreclosure crisis." Or "It could have been worse. This could have been a fruitcake."
He peppers his business Facebook page with witty nuggets, as well. "You can't help but wonder if it's the Coke that's killing all of the polar bears." And "People who text or email LOL are rarely, if ever, actually laughing out loud. Or even silently." You'd best "like" the page, for your morning chortle. "Why must it always be about you?"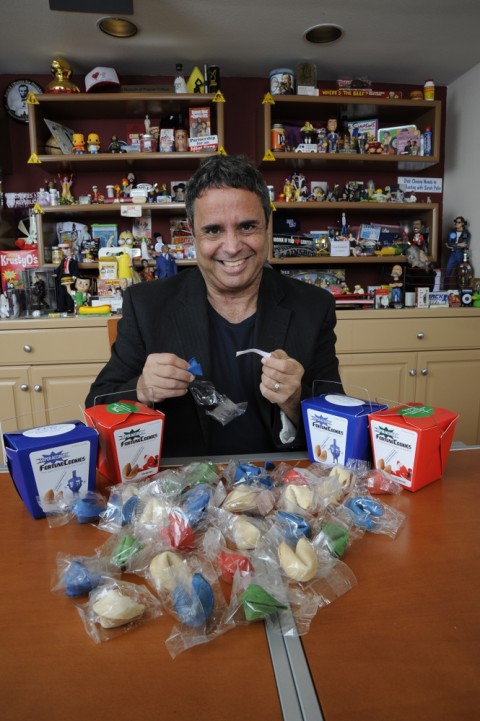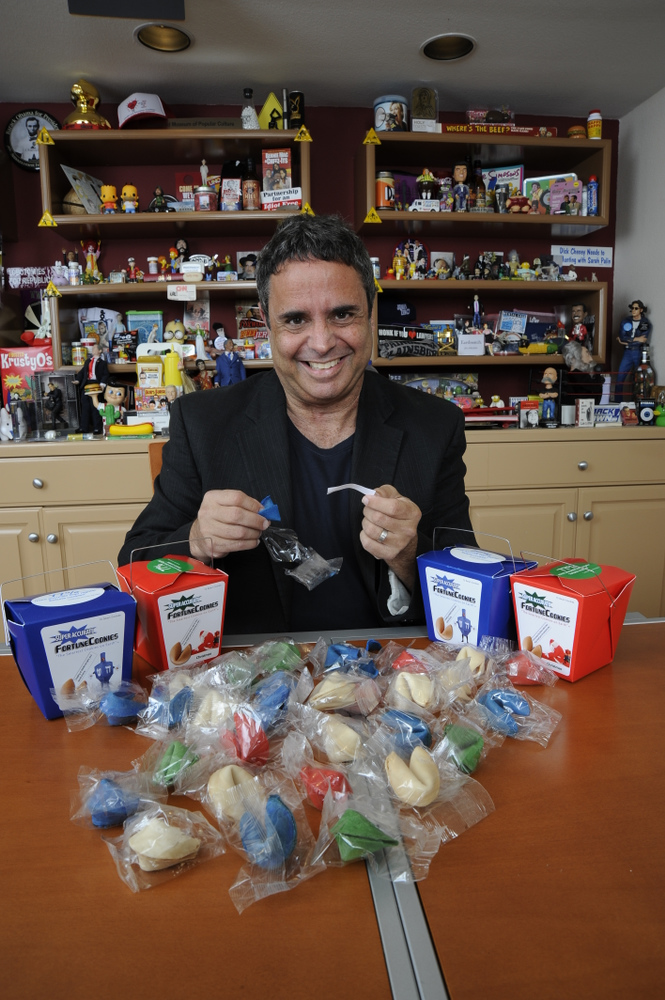 They come 10 to a box, for $8.99, and can be ordered from the website.  Ray is offering a 20% discount if you use the coupon code StuffMyStocking at checkout.
These are wonderful gifts for the host of a party, or better yet, why not feature them at your own holiday gathering. Can you imagine how a funny fortune cookie might give a lively goose to your festivities?  These cookies are their own party in a box.
They're dubbed with a trademarked "The Smartest Cookies on Earth," That might be true, but they're also the coolest.
You'll be cool if you give them, and even cooler if you serve them. Go ahead. Be cool.