Print This Post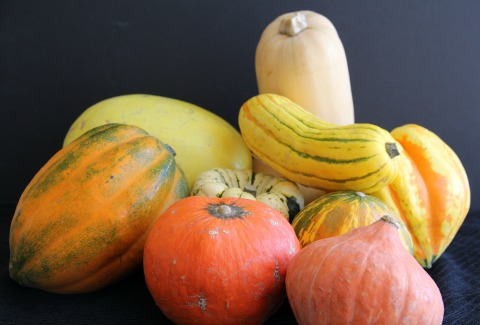 Fall means pumpkins and squash, and I'm here to encourage you to branch out from your usual. If you've tackled Butternut in the past, why not try Delicata this year?
If you've already discovered the miracle of Spaghetti squash and why it was named that, try Carnival or Sweet Dumpling or Gold Nugget or Acorn. (Acorn squash is named after the shape, and the one above is an Orange Acorn; the more common variety is usually green skinned.)
They're all pretty to look at (they make a great centerpiece!), and pretty wonderful to taste (after you're done with your dinner party).
When you see pretty winter squash in the store, let one jump into your cart. You'll be thankful you did. 
We're right about at the peak of winter variety squash season, so now's the best time. Want a key to help you explore?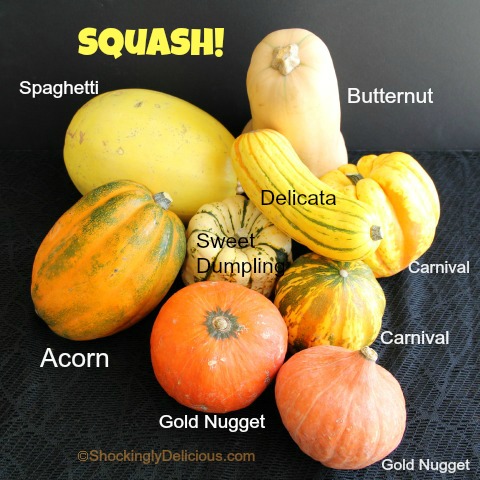 How to prepare: You can steam them, microwave them or roast them, plain or with a sprinkle of warm spices like cinnamon or cumin or nutmeg. The other day I cut a Delicata into 4 pieces, removed the seeds and sprinkled it with ras el hanout (the Middle Eastern spice blend) and then microwaved it for a minute or two. Delicious Delicata, and the skin was edible!
This gorgeous collection of beauties came from Tutti Frutti Organic Farms in Lompoc, the source of much of the squash varieties I am seeing in my supermarkets on the Westside of Los Angeles, and from Melissa's Produce.  Thanks to both for showing ShockD readers some of fall's bounty.