Print This Post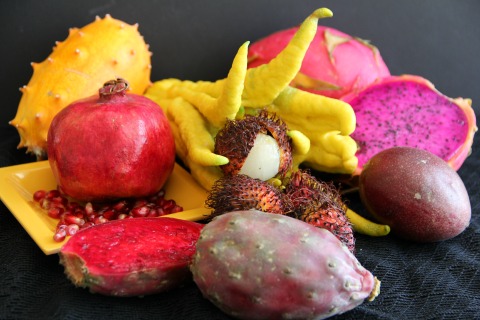 This spooky season, let some freaks of nature produce your Halloween decorations AND your delectables. Freaky fruits are fabulous for parties, as centerpieces, and then cut open and slurped.
Some, like cactus pear, pomegranate and dragon fruit, have blood red interiors. Kiwano melons have slimy green seedy interiors — all the better to become gory guts. Rambutan looks like a hairy heart when left whole, and when cut resembles and feels like an eyeball — in the best way!  Buddha's hand will perfume your whole house with its exotic scent while casually looking like a gnarled alien appendage.
Sweeeet!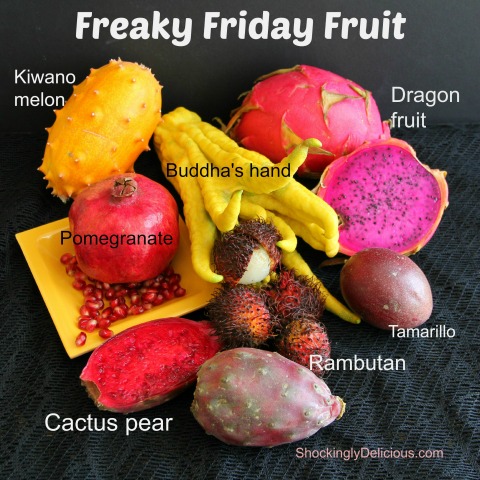 Disclosure: Melissa's Produce and Frieda's Specialty Produce sent the freaky fruits for ShockD readers to take a gander.