Print This Post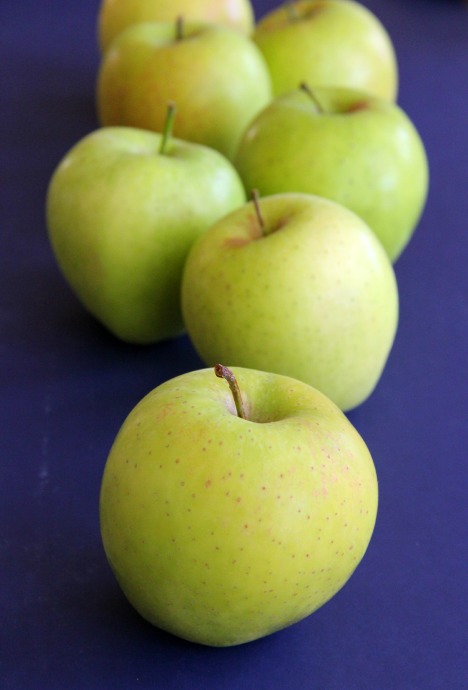 Brand spanking new in the produce section from now through December is a new kind of apple, and you're going to want it.
Called Green Dragon ™ brand, these are royal apples – named after the Chinese symbol for royalty — and they're royally good! With a taste like a perfumed cross between a Golden Delicious and a pear or pineapple, this is a regal flavor.
The sugar level rivals our stash of Halloween candy, which is a good thing, since these are a great sweet-tooth dessert substitute. 😉
They went national in 2013, after showing up only in a few stores for the four years prior. Now all of us can savor the taste of nobility. They are sold under the Green Dragon brand, but their variety is actually Malus domestica "Washu 1984" (for all of us unrepentant biology nerds).
Grown: Hood River, Oregon
Heritage: Originated in Japan in 1920
Season: mid-October to December
Price: about $2.99 per pound, available in the bulk bin
Where: Look for them at Southern Calif. retailers like Bristol Farms, Mother's Market and Gelson's. If you can't find them in your produce department, ask the produce manager to get them in for you!
Delicious ways to use them
Best way: eat them out of hand!
Have you tried Green Dragon apples yet? Let me know what you think of them!
Disclosure: Melissa's Produce sent me apples for review. All prose and opinions are mine.