Print This Post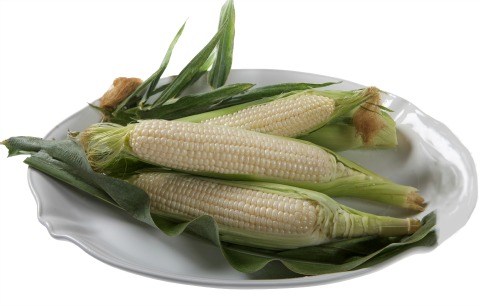 Way back in the last century, a couple of clever farmers thought they could outwit Mother Nature.
George Crookham and Bruce Hobdey decided to see if they could coax a better ear of corn out of the soil, so they worked on it for 22 years, searching for strains of corn that were sweeter, crunchier, and just plain better tasting. They used natural breeding and hybridizing methods, painstakingly crossing this strain with that strain, testing 10,000 variations, until they emerged with an ear of corn they thought was "it."
Score one for the corn men, because Amaize Sweet Corn was born. It's a rare breed of sweet white corn, grown, harvested and available only during a limited time during the warm summer months.
That time is upon us. Your time to taste it is now (June-September), and I recommend you find some, peel off the husk and silk, and just bite into that bad boy. No need to cook it, unless you really want to.
Yes, it's that sweet, that crunchy, and that good. And it has amaiz-ing flavor! (Corny, but true. See what we did there?)
How to use it
We tried it the following ways:
Raw
In my popular Grilled Mexican Street Corn
In a simple Tortellini Soup where it could shine
In a simple side dish of Corn with Black Garlic and Parmesan
You could also butter it up and sprinkle with your favorite fresh or dried herbs. The simpler, the better with such a good tasting ear.
Of course, it's best when fresh, but if you have to keep it a day or two, store in the refrigerator.
Where to get it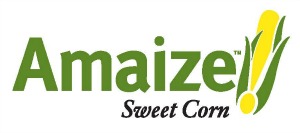 In southern California, Amaize corn is available only at Gelson's. In northern California, you can get it at Raley's, Nob Hill Foods, Coast Produce or Bel Air. Check their store locator for select markets in other states. The price is about 3 ears/$2 or so (prices vary store to store, and may fluctuate during the season).
Amaize amazed us with its crunch and sweet corny flavor. We recommend it!
And while we're on the topic of fresh corn, have you seen this video on the easiest way to shuck it?

---
Disclosure: This post is sponsored by Amaize Sweet Corn; samples were also sent for review. All opinions are my own.