Print This Post
When you see something that has a lowercase "i" in front of the name, you invariably think it belongs to the Apple family of "i" products.
But the iCoffee – the first new coffee brewing technology in a half century – sports the i as shorthand for innovation. It is apt.
We've been kitchen-testing this new machine for the last 6 months, and frankly, it trumps everything else. Over the years, we've made cowboy coffee, used a coffee press, spent decades on different machines employing the drip method, and last year entered the world of K-cups.   
After half a year of testing, I'm here to tell you the iCoffee is a rock star.
How does it work?
Produced by Remington (not the company that makes guns or shavers), the iCoffee uses SteamBrew™ technology. It looks like a normal drip coffeemaker with a huge basket, but it works entirely differently. Where drip coffeemakers flow hot water over the coffee ground from above, the iCoffee comes at it with steam and finesse. There are steam jets inside the coffee brew basket and these jets first pre-steam the coffee and then stir the coffee throughout the brewing process (sort of like stirring the soup) so each of the coffee grounds is completely suspended and surrounded by hot water at the perfect brewing temperature. Next, a rich coffee crema forms, indicating the elimination of bitter and acidic aftertastes.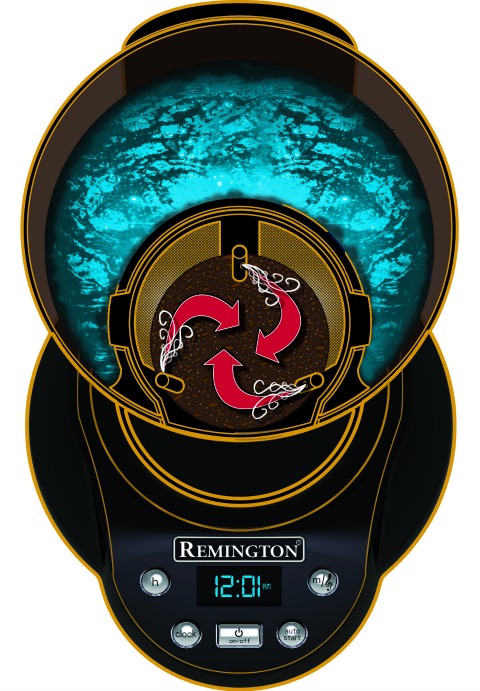 iCoffee also has a brew viewing window, which allows you to watch the swirling magic happen.
Because the steaming process maximizes flavor extraction, the creator advises users to experiment with their first few pots to determine the optimal ratio of water to coffee they prefer. This appealed to my husband (the scientist), who did a several-day test to determine his coffee-to-water recipe. Once he had it down, it was perfect.
The husband-scientist also reports that he tried a blade grinder for his beans, and it makes too much dust for the machine. He recommends a burr grinder. He also reports that although the company advises a medium to coarse grind, he found his best results using the commercial grinder at the grocery store and setting it to "fine." Your mileage may vary.  
For the first pot, they suggest using the amount of coffee you normally add per cup when brewing. After the first pot, you can adjust the amount of coffee used by adding more or using less coffee in the SteamBrew™ basket to get the strength and flavor you prefer. We found it took slightly less coffee to get our usual flavor than with other brewing methods. Customers are reporting to the company that they are using 15% less coffee.  
The other difference is that with iCoffee, you can see finely extracted coffee essence (sediment) after brewing. This is normal and is a result of the technology. If it bothers you, you can use a reusable goldtone filter or disposable paper filters. Goldtone allows more coffee essence, paper allows less; it's a matter of personal preference. My husband eschews all filters and says the tiny bit of sediment simply doesn't bother him.
The taste
The taste difference is remarkable, compared to other brewing methods. My husband describes it as having "flavor more intense and complex than any of the other methods. It makes other coffees seem dilute, yet it isn't at all bitter." He speaks this in reverent tones, since excellent coffee is a religion for him.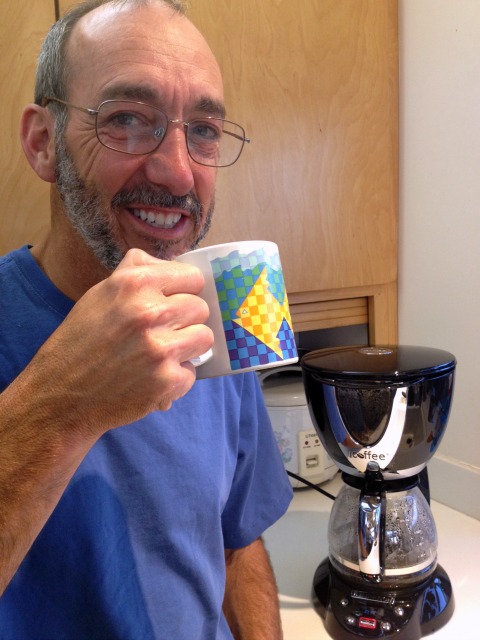 He makes a pot in the morning and drinks a cup for breakfast. Our teenaged daughter – she of the Starbucks-or-nothing generation – has converted and pours some into her thermos for the drive to school, and my husband then saves the remainder in a container in the fridge. When he comes home from work, he uses it for a refreshing glass of iced coffee – that's how good it is. (Recipe for that delectable drink will come in a later post!)
Inventor Bruce Burrows says, "What we've done is redefine coffeemaking. We've found a way to use all the goodness of steam to release the locked-in flavors of your favorite coffee grounds, just like steaming rice and vegetables. This eliminates any bitterness and the result is impossibly smooth tasting coffee. There's never been a machine in coffee brewing history that uses this technology. The difference in taste is unprecedented." He's right.
Burrows says iCoffee took seven years and more than 1,257 prototypes to perfect.
This makes a distinguished cup o' joe. It was well worth the effort!  
The details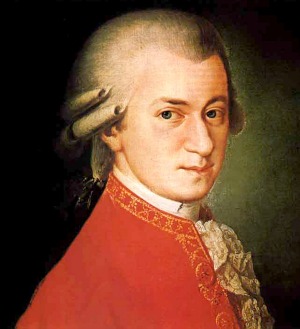 It's a 12-cup, fully automatic, 24-hour programmable machine with automatic shut-off with 2-hour keep-warm function. It's very each to use and clean, and a breeze to set the timer. The pot plays notes from Mozart's "Eine Kleine Nachtmusik" to let you know it has started, then gurgles a bit like an old-fashioned percolator as it is brewing, and then plays a few more notes from Mozart to let you know it is done.
The iCoffee, about $150-$200, is available in more than 800 retail locations in the U.S., including major national chain stores and local independent retailers (store list on the website). Replacement parts are via the website.
Disclosure: Remington sent an iCoffee machine for testing.