Print This Post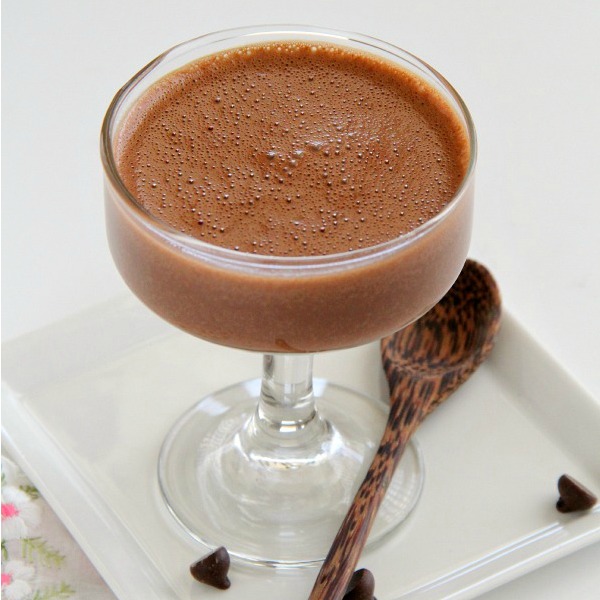 Summertime, and the livin' is easy…
Sing along with me, as our Sunday Supper club brings you no-bake summer recipes today. There's no turning on the oven with our collection of 20 recipes all featuring Davidson's Safest Choice Eggs.
The beauty of these eggs is they are pasteurized in a gentle water bath process so there is no risk of salmonella even if the eggs are used raw or only lightly cooked, as they are in my mousse. Pasteurization doesn't change the nutrition or flavor of the eggs, it just eliminates potential salmonella. And if you like Hollandaise, Caesar salad dressing and other raw egg sauces, or sunny side up, poached or soft scrambled eggs, you're covered.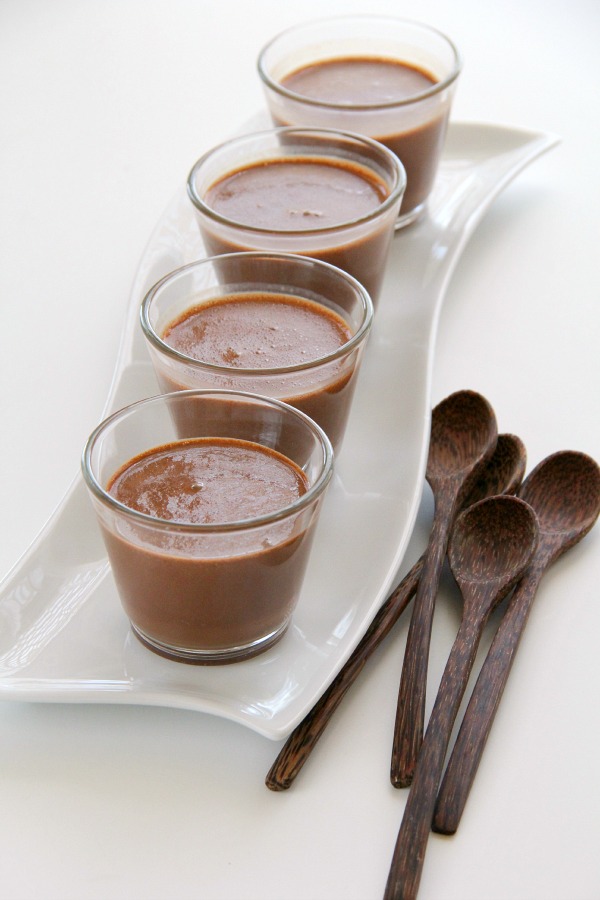 While the coffee and milk in the mousse are heated to boiling so the chocolate is melted as the ingredients whirl in the blender, it's probably not hot enough to completely cook the eggs. No need to second-guess it if you use pasteurized eggs.
This recipe may be easy enough for some kitchen-handy kids to do. Make sure they use a large enough container to boil the milk and coffee, so it doesn't boil over.
Calling all chocoholics!
Recipe: Creamy Chocolate Blender Mousse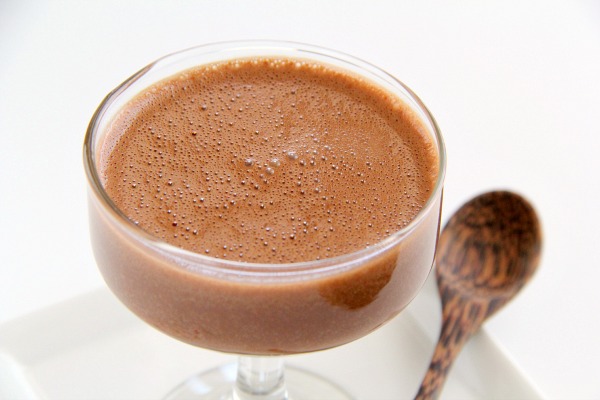 Summary: Creamy, dreamy chocolate mousse is easy enough for a child to make, but sophisticated enough for adult appetites. The hardest part is waiting for it to set.
Ingredients
1 (6-ounce) package chocolate chips
2 whole Davidson's Safest Choice pasteurized eggs
1/4 teaspoon vanilla extract
3 tablespoons very strong brewed coffee (or equivalent of instant coffee granules melted in hot water)
3/4 cup whole milk (2% also works)
Instructions
Add chocolate chips, eggs and vanilla to the blender.
Add coffee and milk to a 4-cup glass measuring cup (it has to be this big to prevent overflow when boiling milk). Heat in microwave until it is boiling; watch carefully as it will foam up when it boils. Remove milk from microwave.
Put lid on blender and remove the small center plastic knob (if applicable). Turn blender on and slowly, carefully add steaming milk to the blender while it is running. Either put the plastic center knob back on, or cover the opening with a tea towel while the blender whirls on high for 2 minutes.
Pour into 4 glass or ceramic ramekins, or small glasses, or even little jars (for a more rustic serving idea). Refrigerate until set, about 3 hours.
Makes 4 servings.
Source
Dorothy Reinhold | Shockingly Delicious
Preparation time: 10 minutes
Cooking time: 3 minutes
Diet tags: Gluten free
Number of servings (yield): 4
Culinary tradition: USA (General)
My rating 5 stars:  ★★★★★ 
Save
Save
Save