Print This Post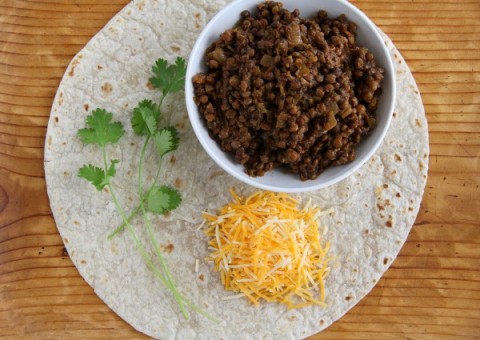 It's Hatch chile season, as if you didn't know. (If you didn't know, where have you been?)
We're roasting them at home, we're buying a case of them already roasted, we're working our way through the top 50 recipes for Hatch chiles this season, we're jamming them in grilled cheese sandwiches, and after all that delicious wretched excess, we're making vegetarian, perhaps even vegan (omit the cheese) Hatch Chile Lentil Tacos, with triple the Hatch.
Yes, we are, and we're loving them!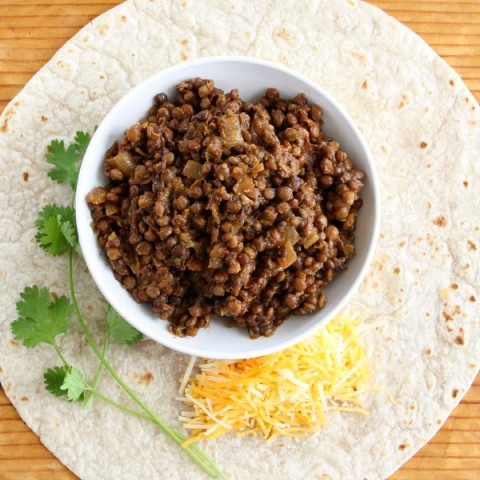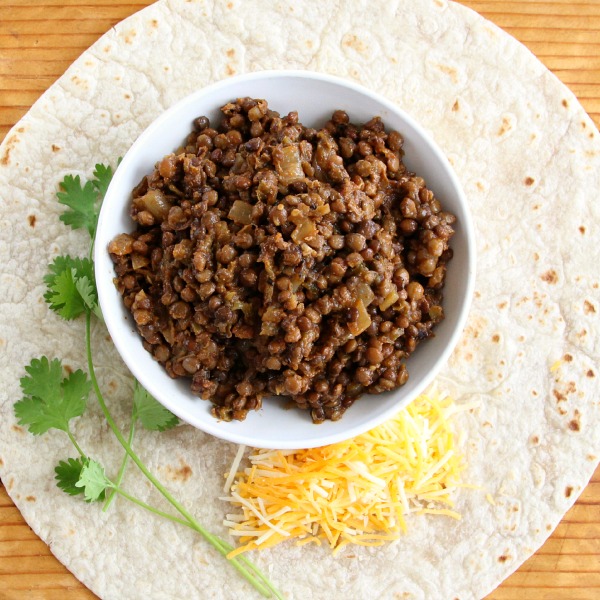 Triple Hatch Chile Lentil Tacos
Hatch chiles and lentils are a match made in heaven. You won't miss the meat in these lightly spicy vegetarian tacos. Meatless Monday, here we come!
Ingredients
1 tablespoon olive oil
1 large onion, finely chopped (about 1 ½-2 cups)
3 garlic cloves minced or pressed
2 teaspoons Melissa's Hatch Chile Powder
2 teaspoons ground cumin
1 teaspoon dried oregano
3-4 ounces roasted, chopped Hatch chiles (3-4 chiles, roasted, skinned and chopped)
1 (17-ounce) package Melissa's Ready-to-Eat Steamed Lentils
1/2 cup Melissa's Hatch Chile Salsa
¼ cup water

Taco assembly

12 hard taco shells, or soft taco-size tortillas

Taco fixings:

chopped ripe olives, shredded lettuce or cabbage, chopped fresh tomato, shredded cheddar cheese, chopped avocado, chopped fresh cilantro
Directions
Heat oil in a large non-stick skillet. Sauté onion until tender and beginning to brown, about 8-10 minutes. Add garlic and sauté for another minute. Add chile powder, cumin and oregano; cook and stir for 1 minute to toast spices. Add chopped Hatch chiles and cook for another minute.
Add lentils, salsa and water, stir and bring to a simmer. Reduce heat to lowest, cover and simmer for 10 minutes to blend flavors and infuse the lentils.

To assemble tacos:

Spoon about 1/4 cup of lentil mixture into each taco shell and top with your favorite taco fixin's.
Serves 6.
Notes
Burritos: You may also spread the lentils on a flour tortilla, add the fixin's and roll up into a burrito.
Quesadillas: Spread some lentil mixture on a large tortilla, top with shredded cheese, place in a skillet over medium heat, put another tortilla on top to enclose it, and toast until lentil mixture is heated and tortilla is crisp, flipping to also toast the other side as well. Cut into wedges and serve.
Salt: There is no need for added salt in this recipe. The chiles add all the spice and spark you need.
Recipe source: Dorothy Reinhold | Shockingly Delicious
https://www.shockinglydelicious.com/triple-hatch-chile-lentil-tacos/
Copyright Dorothy Reinhold | ShockinglyDelicious.com. All rights reserved.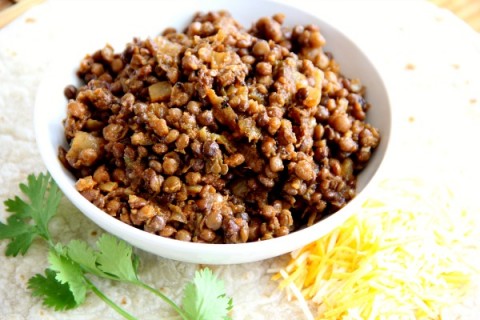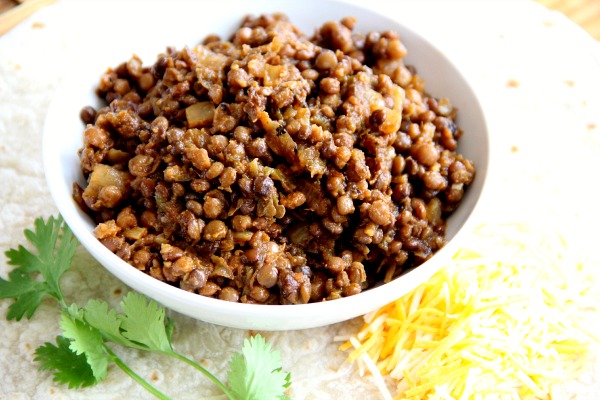 Disclosure: Melissa's Produce sent the Hatch Chile Powder, Hatch chiles, Steamed Lentils and Hatch Chile Salsa for recipe development.