Print This Post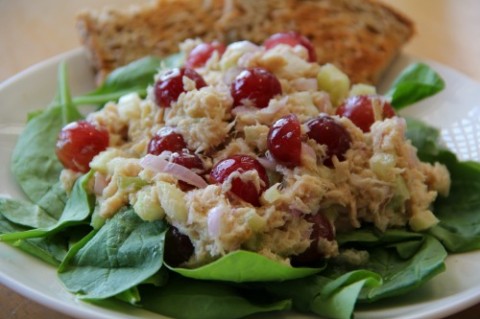 I'm a fan of opposites.
Yin and yang — light and dark, high and low, hot and cold, fire and water – works well as a concept when you think of flavors. So if something is spicy hot, it benefits from a sweet flavor to balance it and bring it more depth.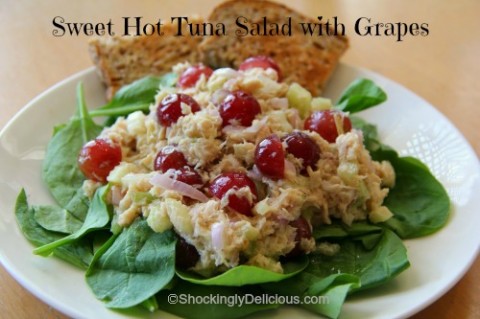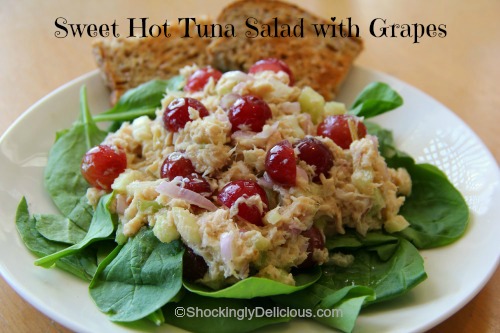 Today our Salad Bar cooks are highlighting Mexican flavors, and I started with a can of Jalapeno-flavored tuna as my inspiration. Spicy hot, packed in olive oil (which naturally turns into the dressing), this is a flavor explosion in a salad or sandwich.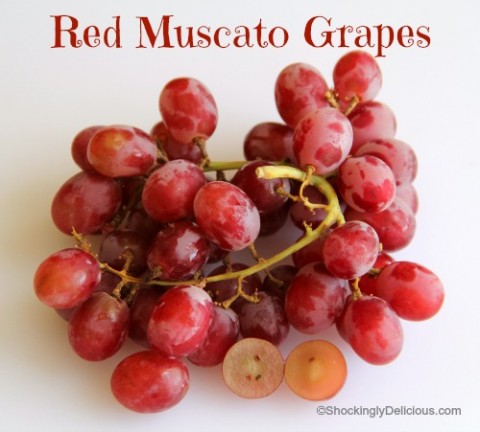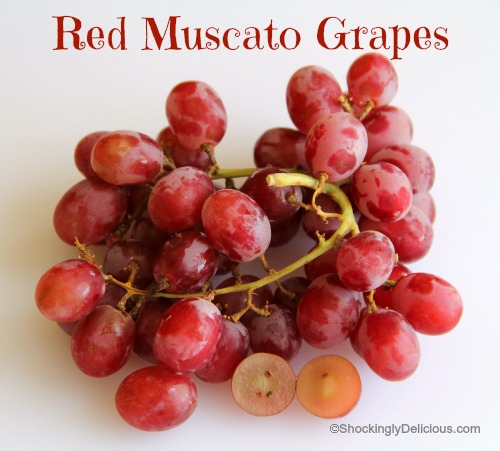 So I balanced it with perfect Red Muscato grapes sent from my friends at Melissa's Produce, in season right this minute, grown in California, and so sweet, firmly textured and pretty they make you shed a little foodie tear of joy. Add a crunch from celery and umami from shallots, and we're all set.
Let's eat!
Recipe: Sweet Hot Tuna Salad with Grapes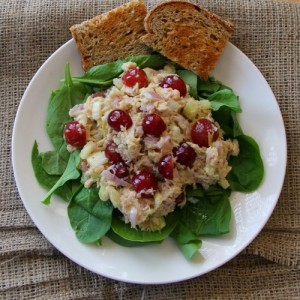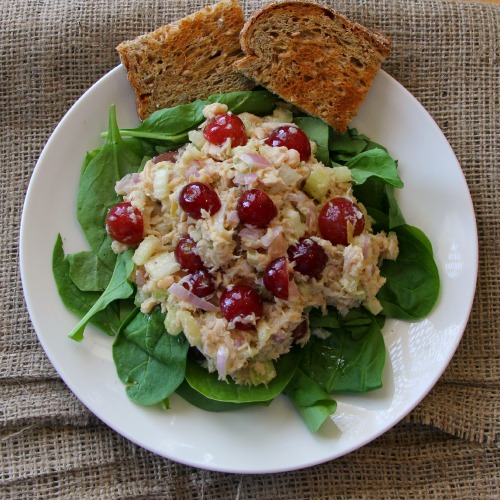 Summary: This is not your mother's tuna salad! Spicy, sweet, crunchy and packed with flavor and texture, this is perfect atop greens or tucked between toasted bread for a sandwich.
Ingredients
Lettuce: mix of spinach and arugula, or your choice of greens
Instructions
In a mixing bowl, add tuna and its oil, and mayonnaise. Mix to combine and slightly break up the tuna. (I do this in my KitchenAid Mixer on low, for a few seconds, but you can do it by hand; suit yourself.)
Add celery, grapes and shallot, and stir by hand to combine.
Place clean greens on a plate, and pile tuna salad atop, or make a sandwich out of this by toasting bread and packing the tuna salad between slices of bread. Your choice!
Serves 4.
Source
Dorothy Reinhold | Shockingly Delicious
The Bee Squad
I am a member of the Bee Squad for Bumble Bee tuna. Canned tuna makes an excellent protein for quick meals because it is already cooked and ready to deploy.
Preparation time: 10 minutes
Diet type: Pescatarian
Number of servings (yield): 4
Culinary tradition: USA (Nouveau)
My rating 5 stars:  ★★★★★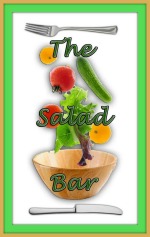 Here are the other salads created by my fellow cooks for #TheSaladBar, a monthly cooperative feature. Choose my tuna-grape creation today, or one of theirs to try for your own Mexican-inspired meal! You can't go wrong with any of these beauties.