Print This Post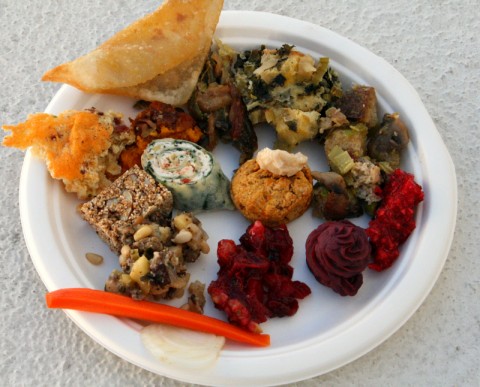 If you're looking to branch out just a bit from your usual Thanksgiving fare, the Food Bloggers Los Angeles group has a treat for you today.
This passionate group of food writers met recently for an early Thanksgiving, and to strut our stuff before some of the most discriminating palates in Los Angeles.
We baked, we roasted, we whirled and stirred; we sizzled, sautéed and skimmed. And we came up with a feast fit for So Cal royalty!
Drool, if you dare, over these Thanksgiving offerings, from starters to sweets, and everything in between. Choose something here to add to your own feast!
Starters and Salad and Bread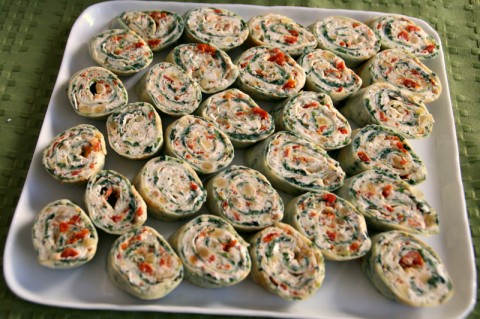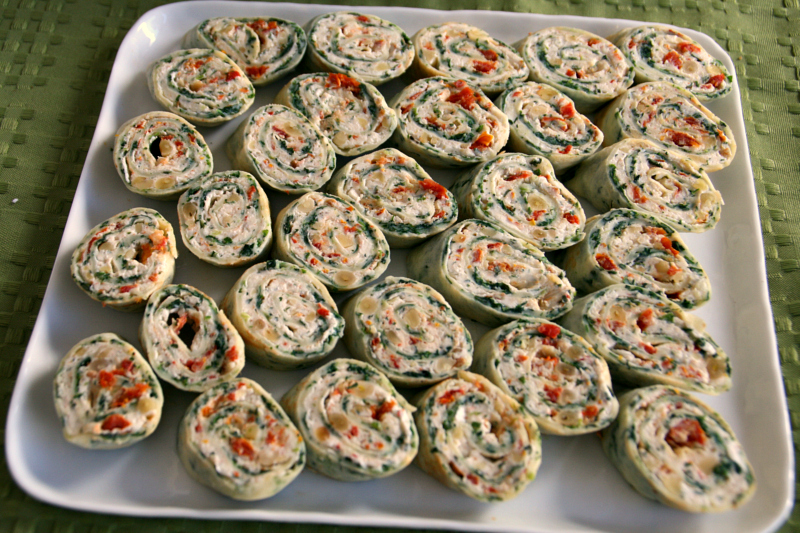 Lynne Hemer of Cook & Be Merry brought delicate, delicious Spinach Crepe Spirals.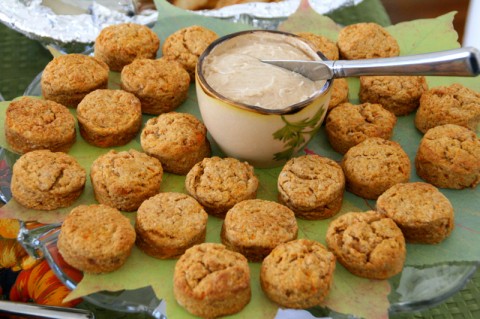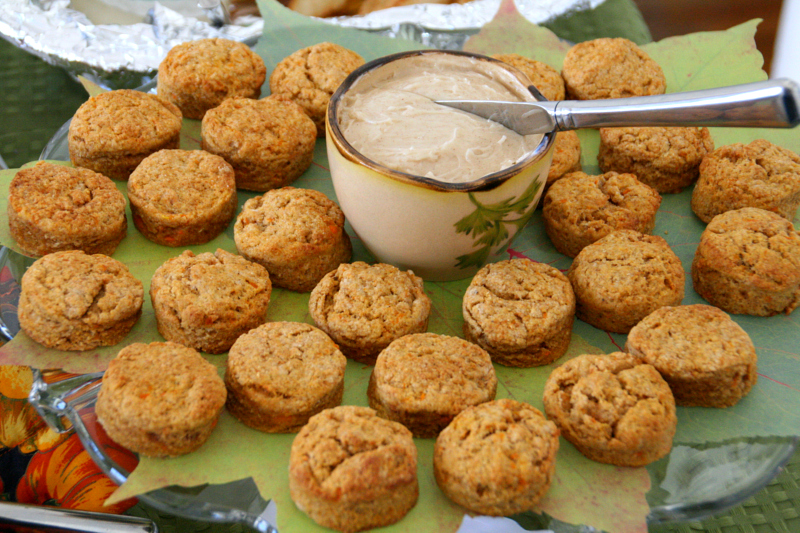 Dana Shrager of Foodie Goes Healthy brought cute little Sweet Potato Biscuits and Cinnamon Honey Butter.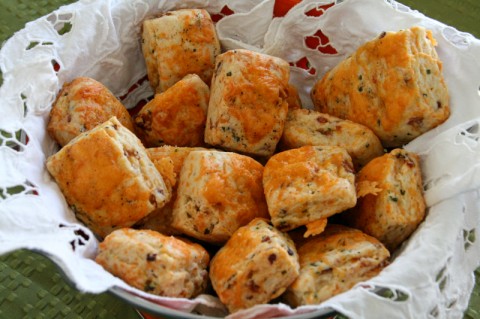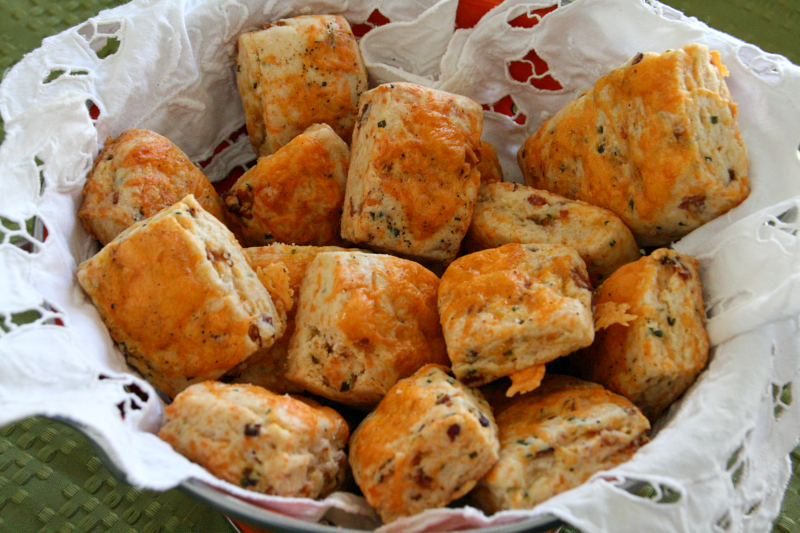 Susan Silverberg of The Home Artist brought Bouchon Bakery Bacon Cheddar and Chive Scones.
Cheri Liefeld of Adventures in the Kitchen baked two kinds of scones — Hazelnut Dried Cherry, and White Cheddar Black Pepper Scones.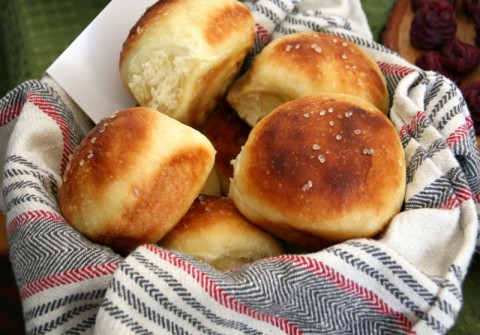 Jackie Dodd of The Beeroness brought Hefeweizen Honey Rolls.
Hint: Any of the breads we had would be perfect for day-after turkey sandwiches, too.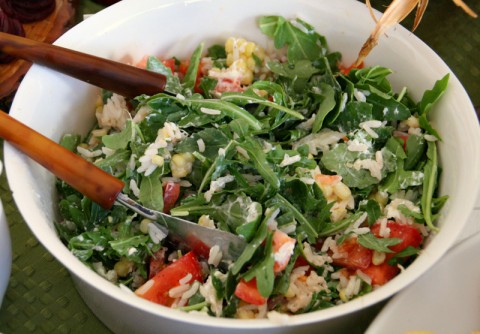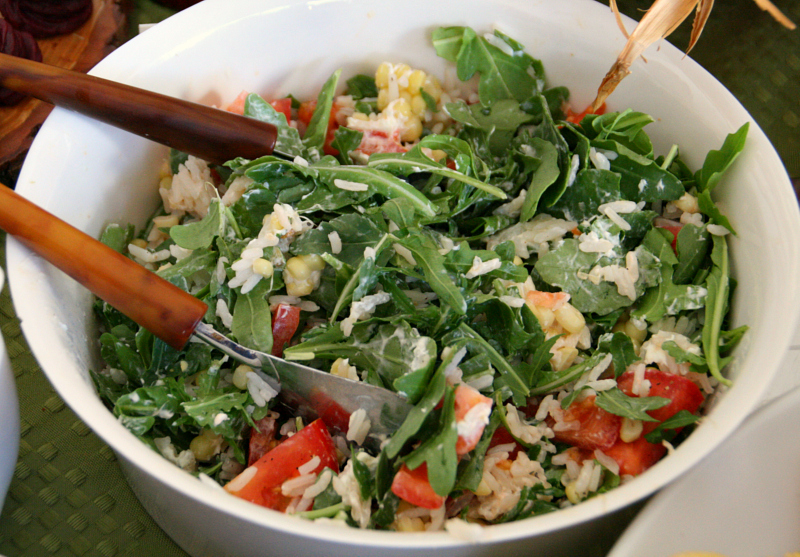 Jackie also gave us a Warm Rice Salad with Corn and Goat Cheese. Yeah.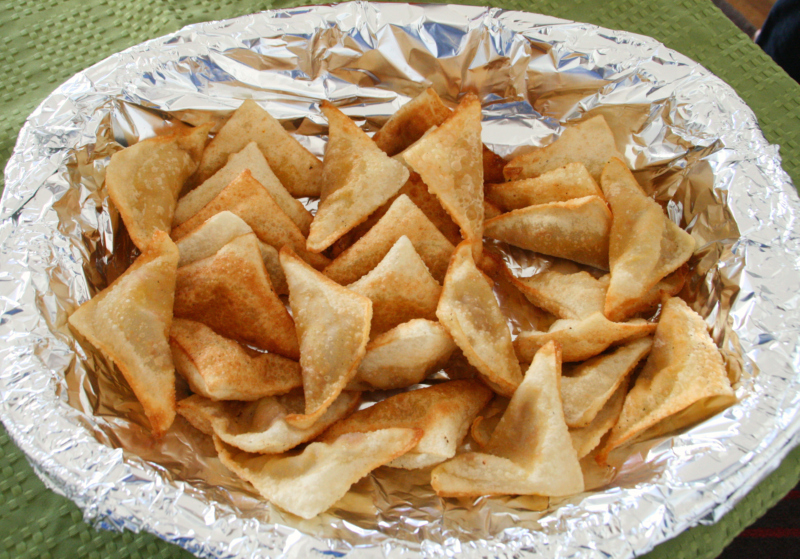 Allison Day of Sushi Day created Pumpkin Pie Wontons with Maple Whipped Cream. Dessert or starter…you decide.
Soups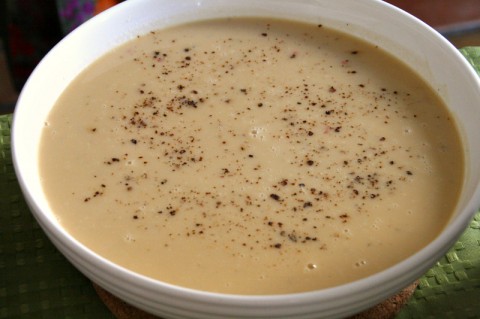 Neha Mathur of Much More Than a Homemaker intrigued us with a Roasted Parsnip and Apple Soup.
Nancy Buchanan of A Communal Table brought Pumpkin Peanut Soup.
Sauces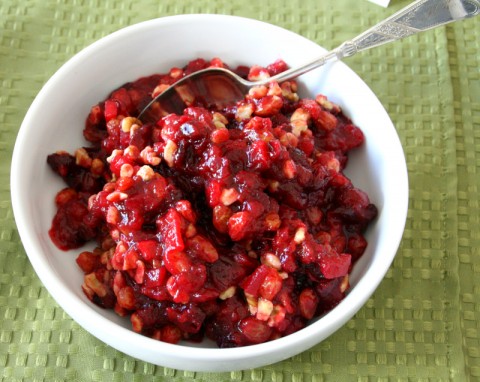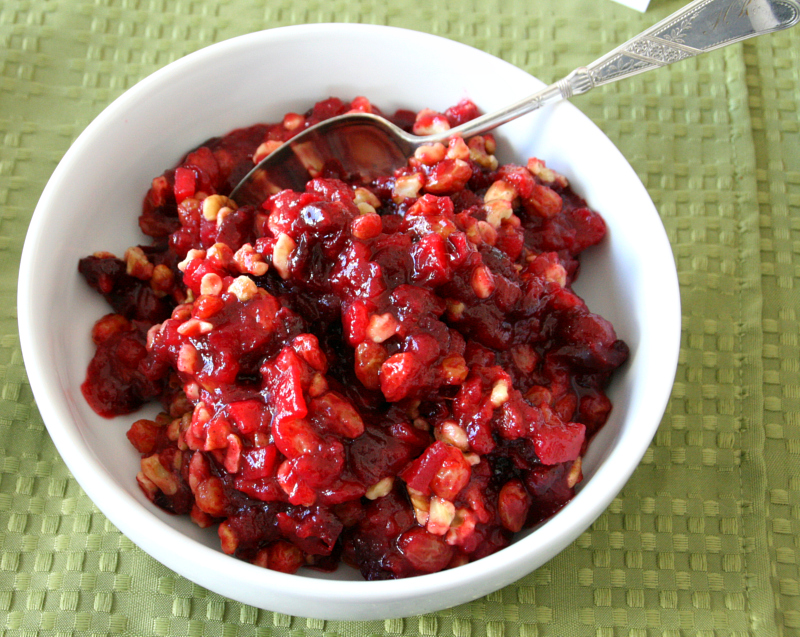 Liz Schmitt of Liz the Chef drove up from San Diego to join us with her vibrant Cranberry Conserve.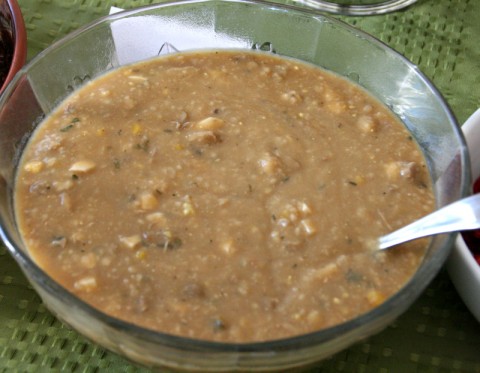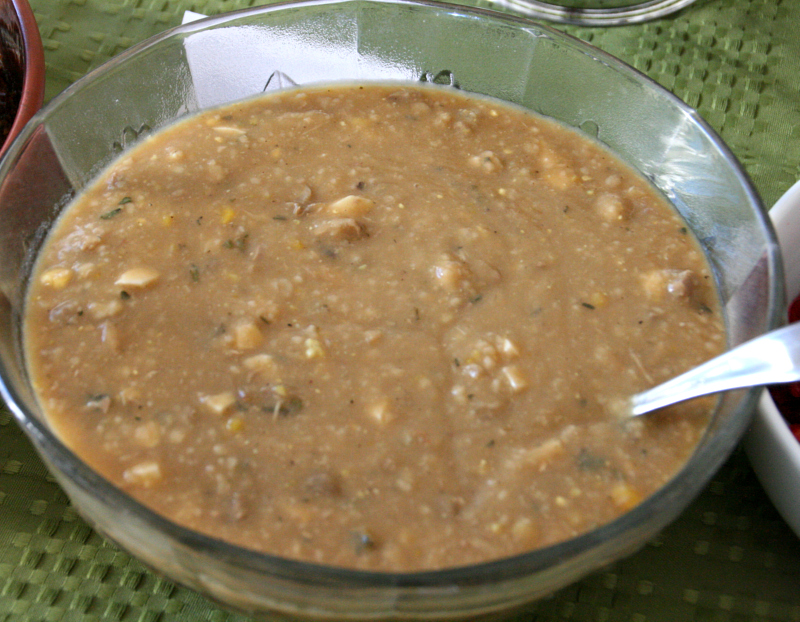 Lana Watkins of Bibberche brought classic Giblet Gravy.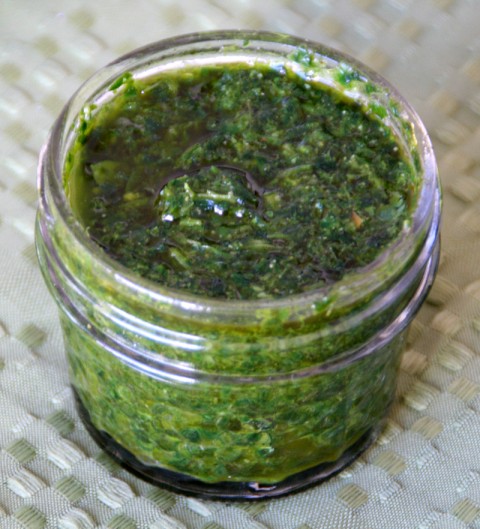 David Latt of Men Who Like to Cook brought a verdant Charmoula Sauce….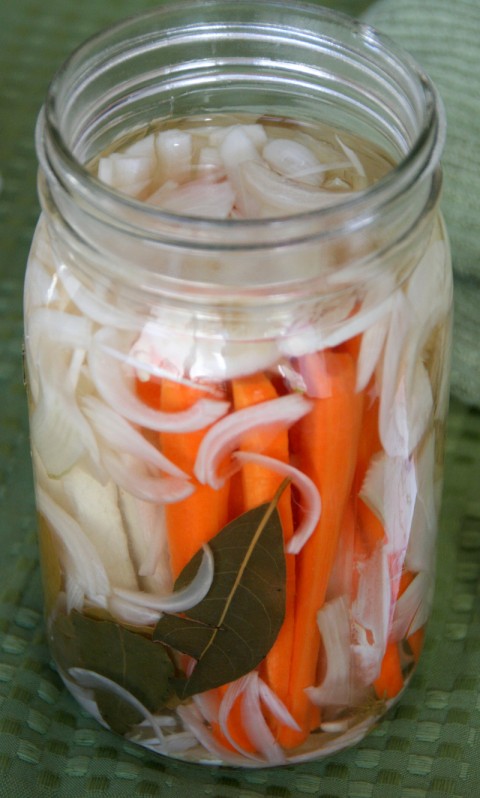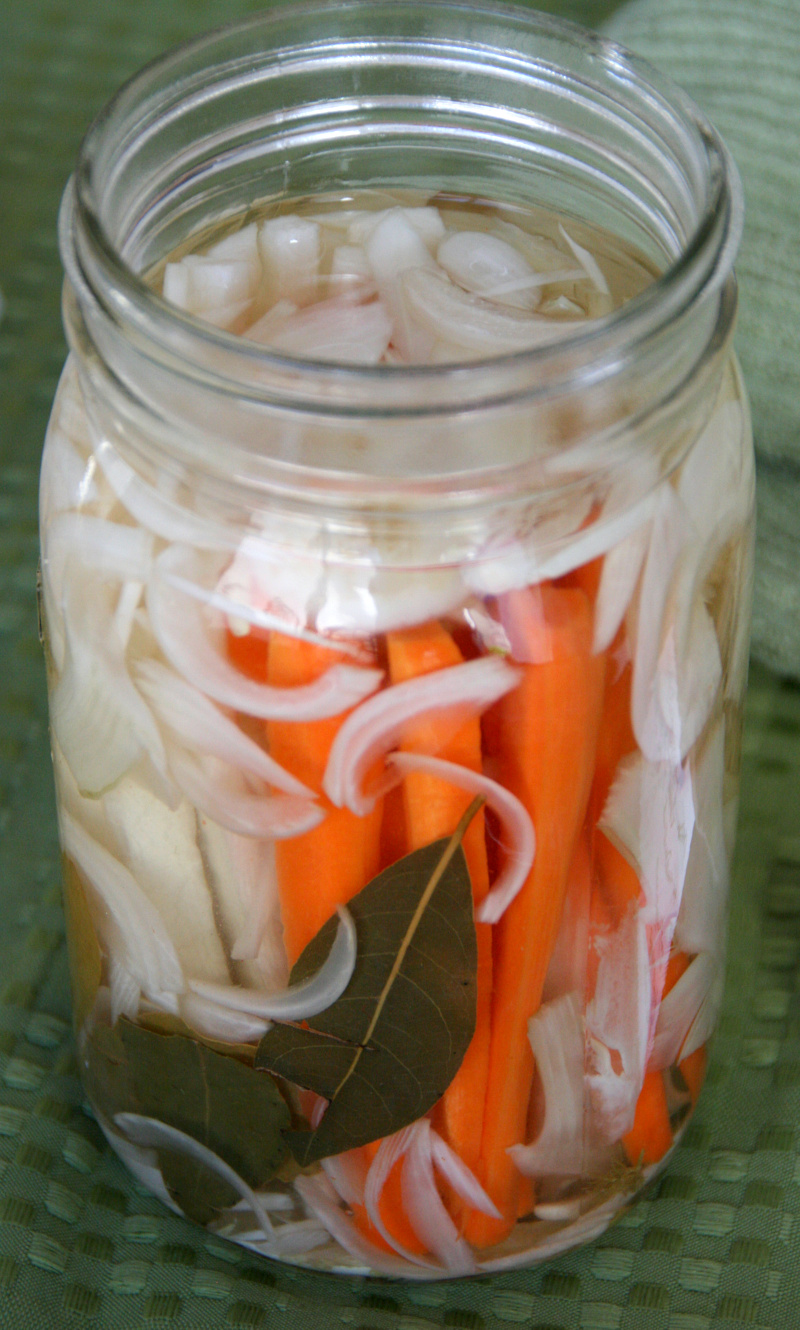 …and Moroccan Preserved Pickled Vegetables.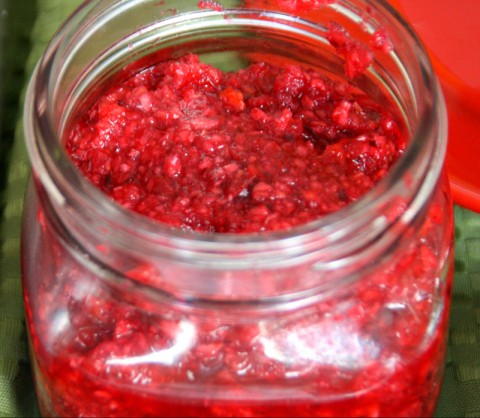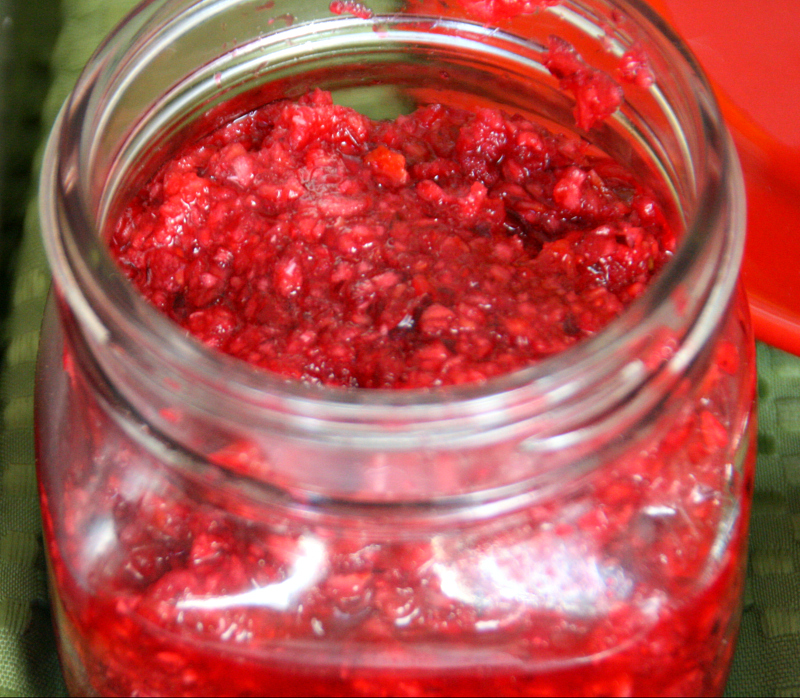 Susan Salzman of The Urban Baker made a Cranberry Raspberry Relish.
 Sides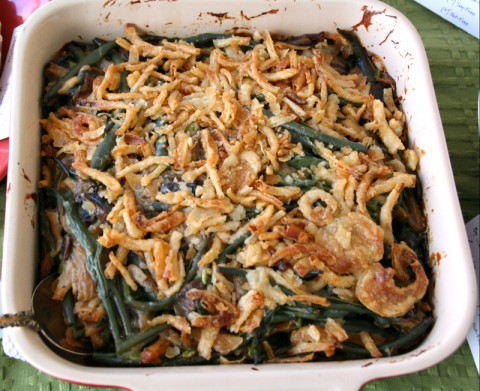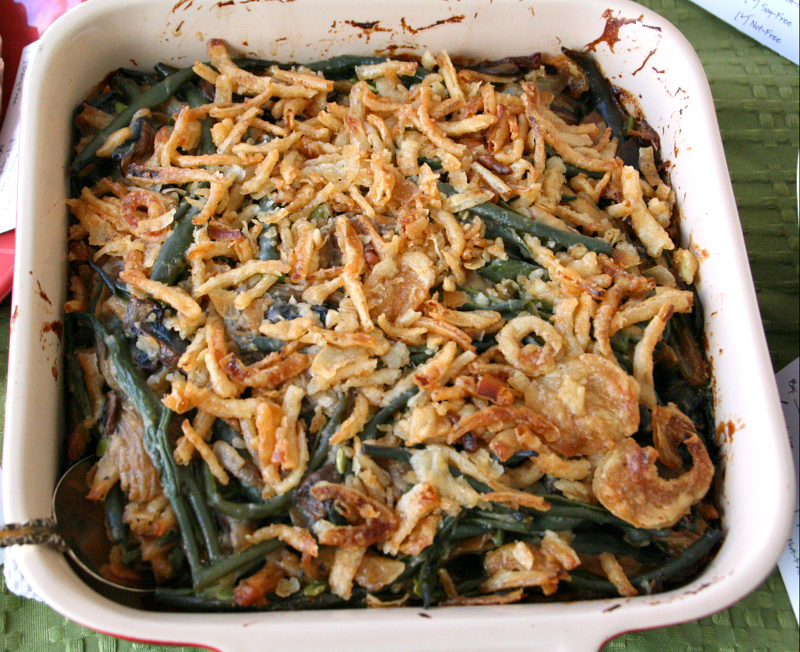 Erika Kerekes from In Erika's Kitchen arrived with two dishes – a delicious updated Green Bean Casserole without the goopy canned soup …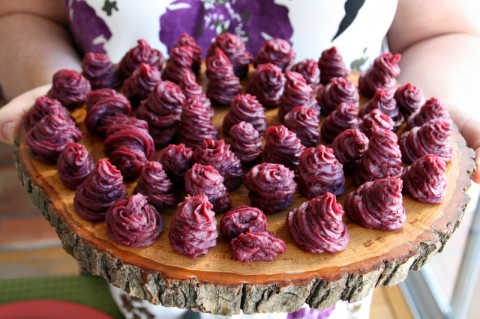 …and Duchess Stokes Purple Sweet Potatoes. Yes, they really are that color! (And I want that tree-slice serving board, in case anyone wonders what to get me for Christmas!)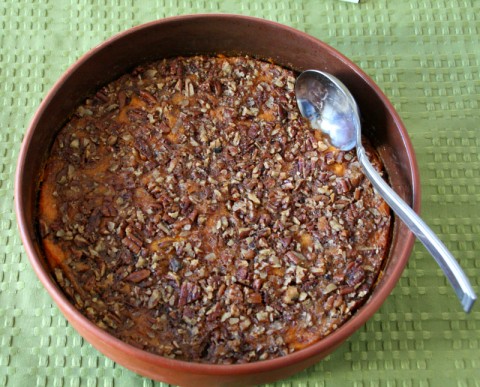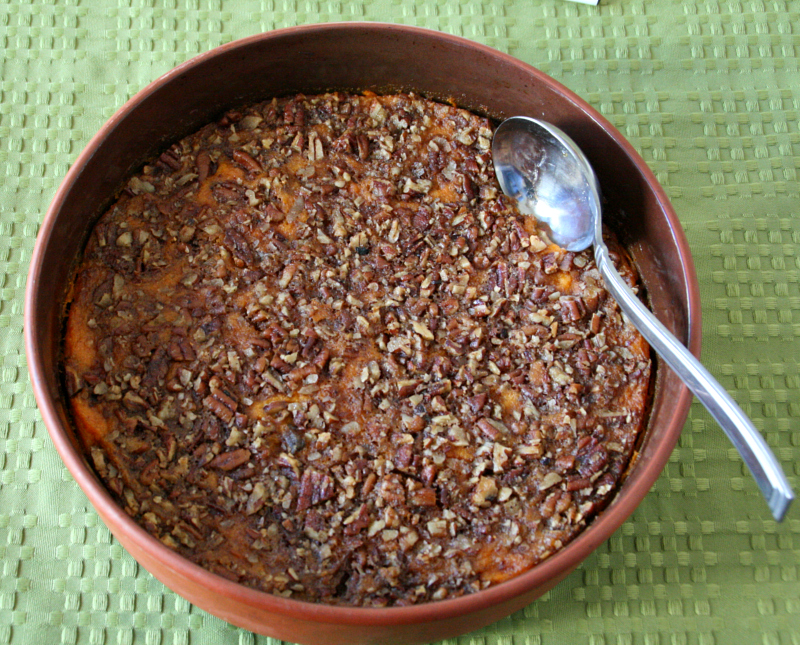 Lana Watkins also brought classic Southern Candied Sweet Potatoes.
Mains and Stuffing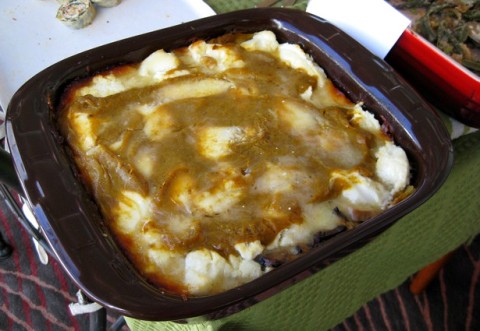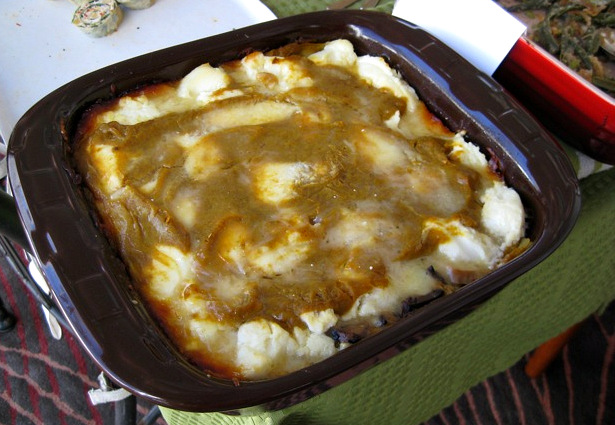 Ellen Rosentreter of Golden Hour Glass brought a Pumpkin Mushroom Pepper Lasagna.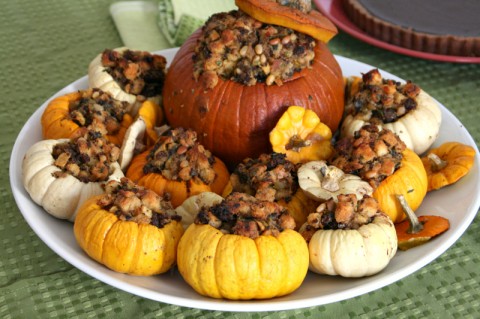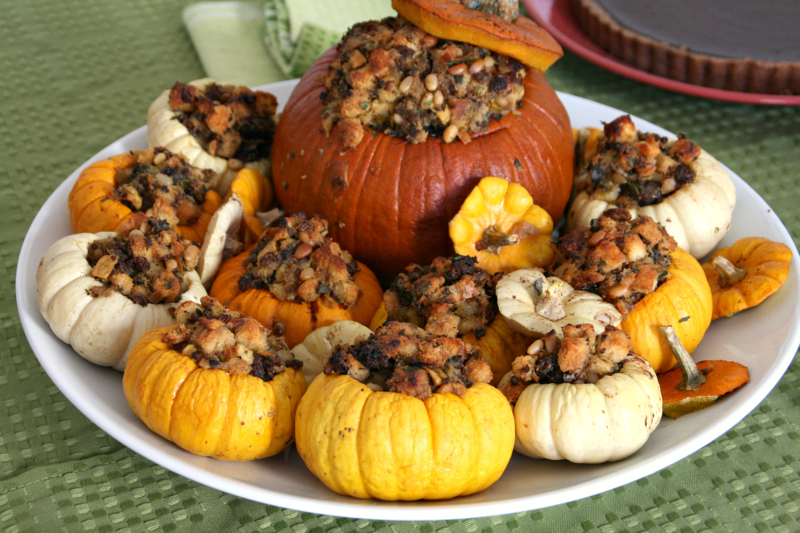 Judy Lyness of Two Broads Abroad entered to ooohs and aaahs with her pretty Stuffed Mini Pumpkins.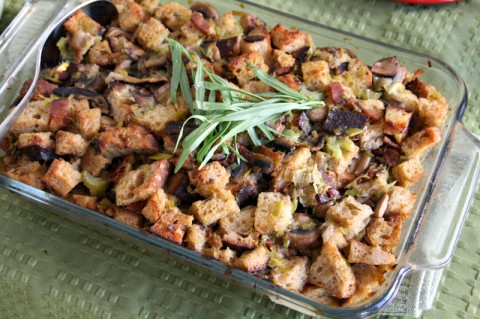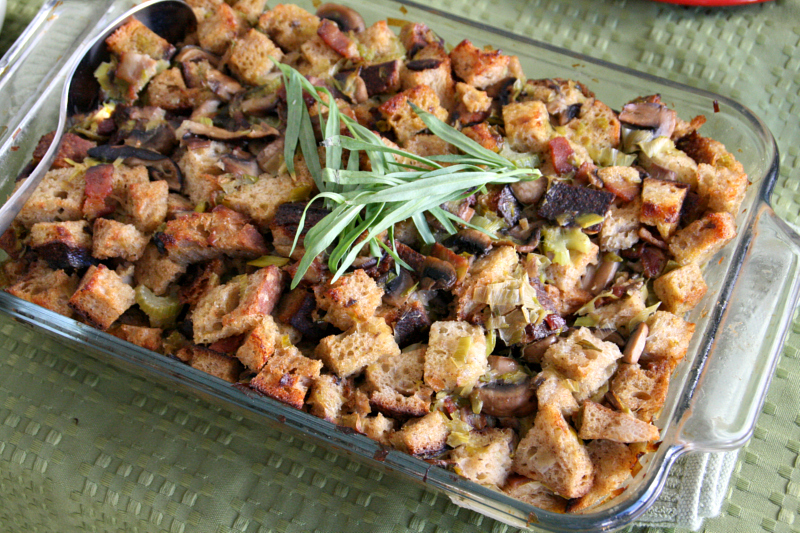 Tina Ferris of The Unprocess made a Shiitake Mushroom, Leek, Bacon and Tarragon Stuffing.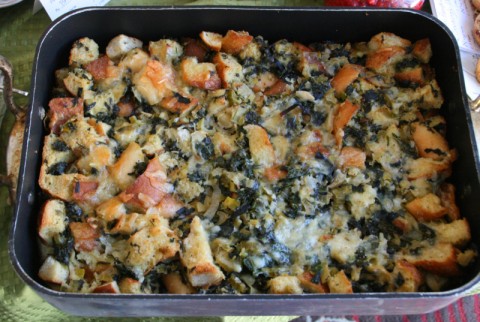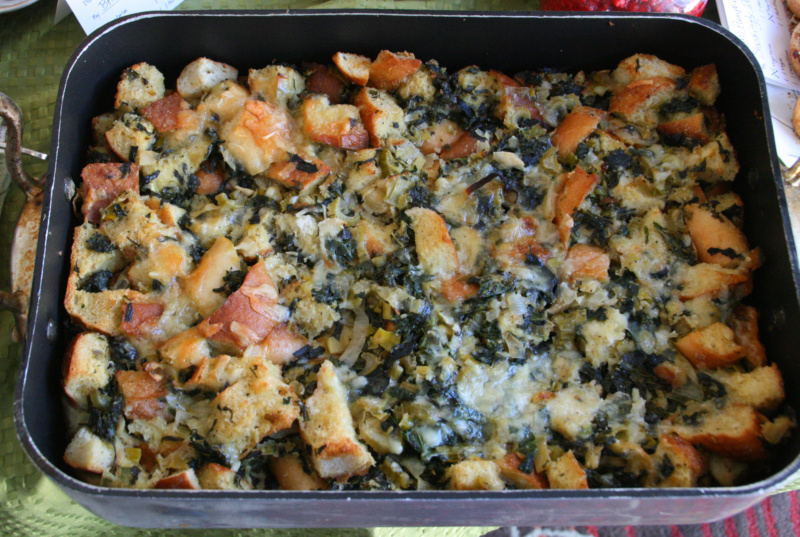 Susan Salzman of The Urban Baker brought a Rustic Herb Stuffing I couldn't stop eating.
Desserts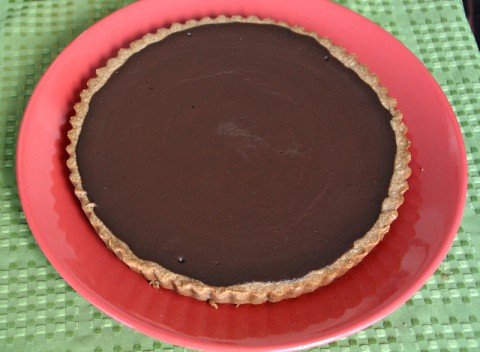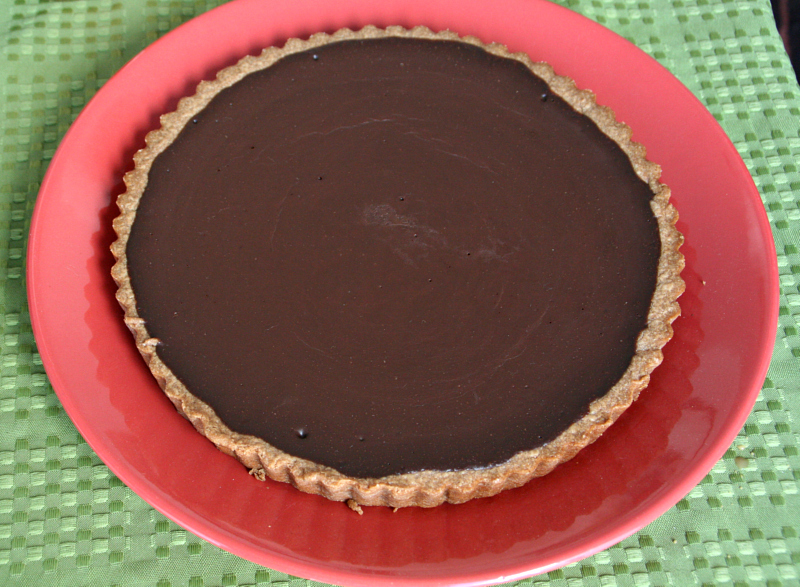 No slouch, Judy Lyness also brought her Melt in Your Mouth Chocolate Tart. And it did.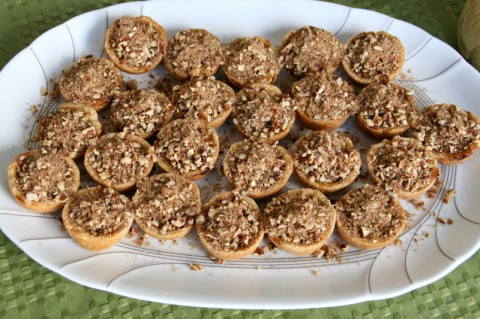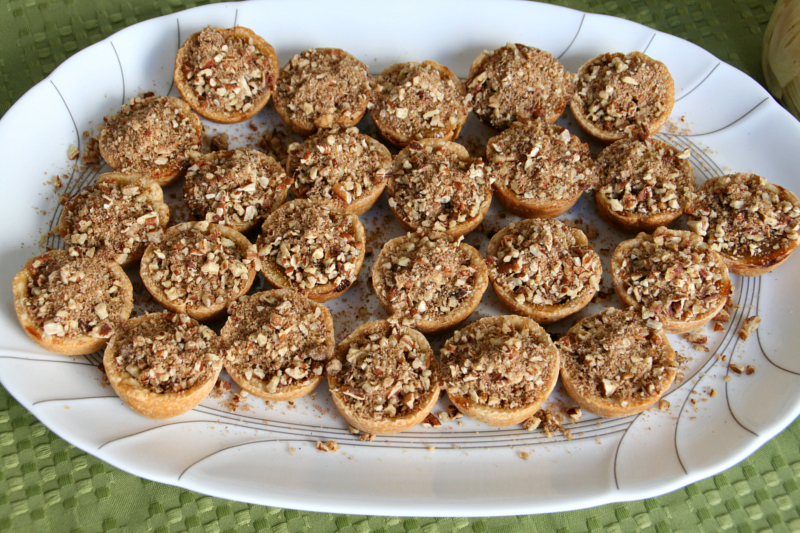 I (Shockingly Delicious), brought Mini Pumpkin-Maple Tarts with Toasted Pecan Streusel, a recipe from Abby Dodge's new cookbook that had my family raving.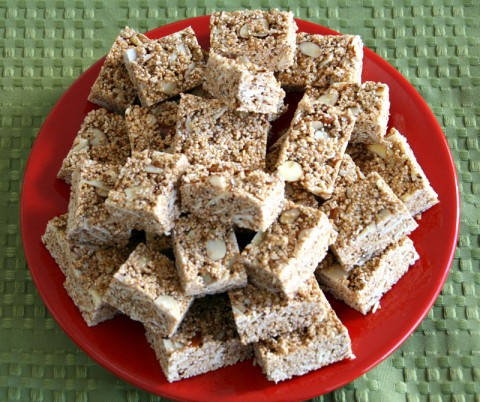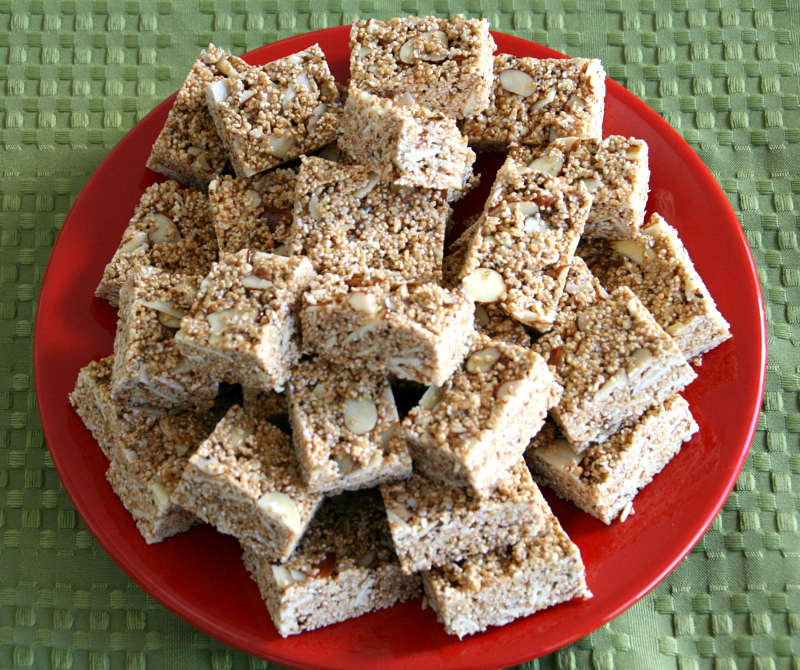 Our host, Andrew Wilder, of Eating Rules, brought intriguingly healthy, sweet Honey Nut Popped Amaranth Alegrias.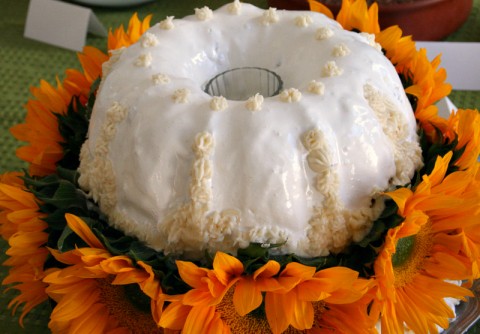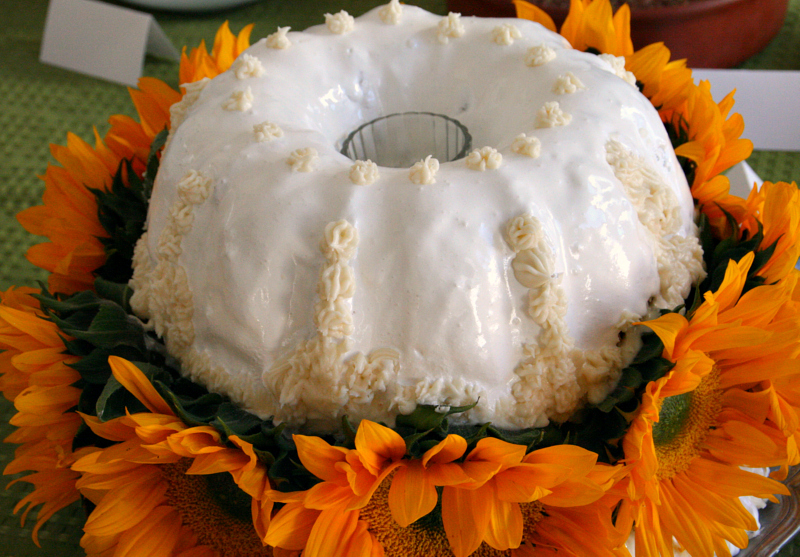 Leslie Macchiarella of Bake This Cake made a Vintage Crushed Pineapple Cake adorned with real sunflowers that was also to celebrate FBLA's 3rd birthday! Yes, we are out of the terrible twos.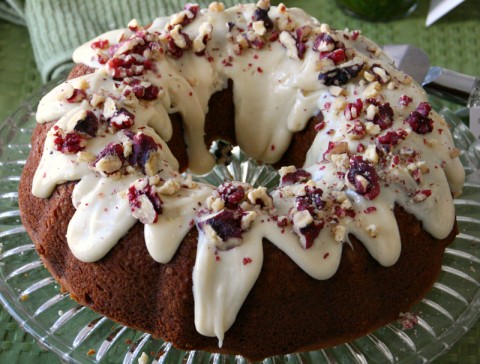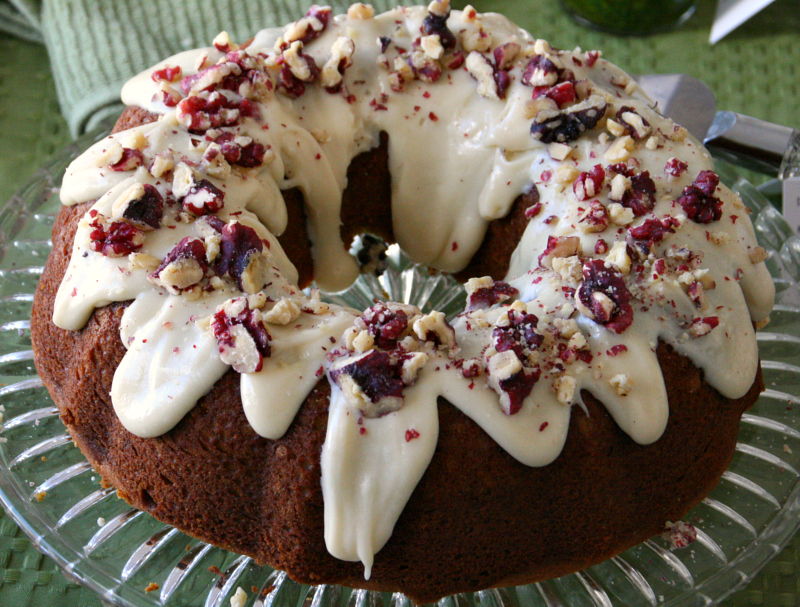 Louise Mellor of Geez Louise brought a Pumpkin Spice Cake topped with a thick maple cream cheese frosting and little ruby red organic walnuts. Yes, they really are that color!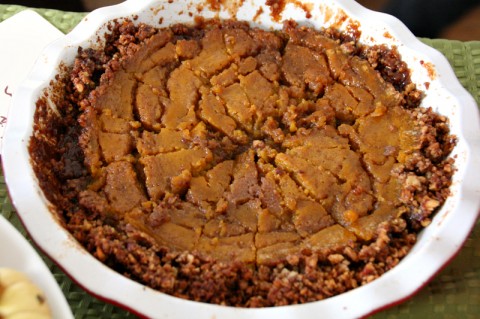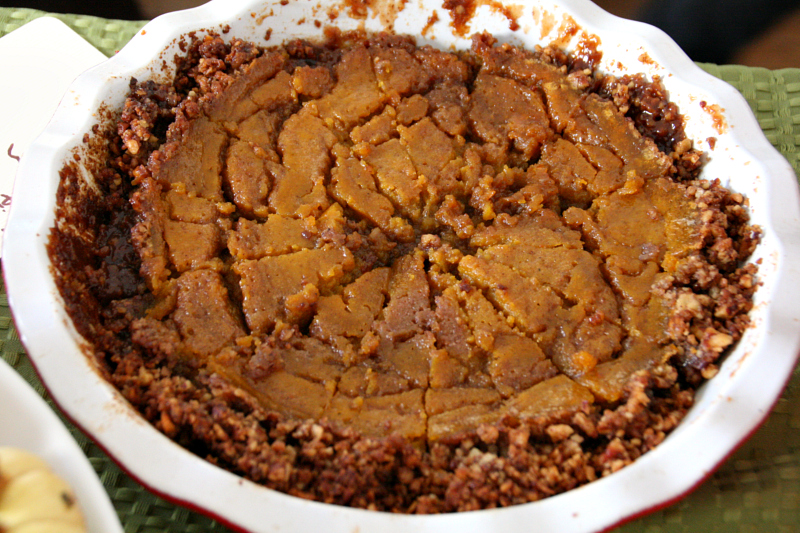 Valentina Wein of Cooking on the Weekends brought a Pecan Crusted Salted Spiced Caramel Pumpkin Pie. Say that fast three times!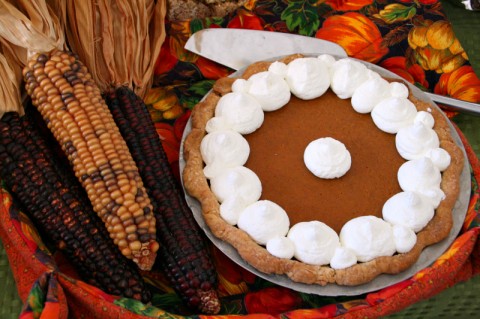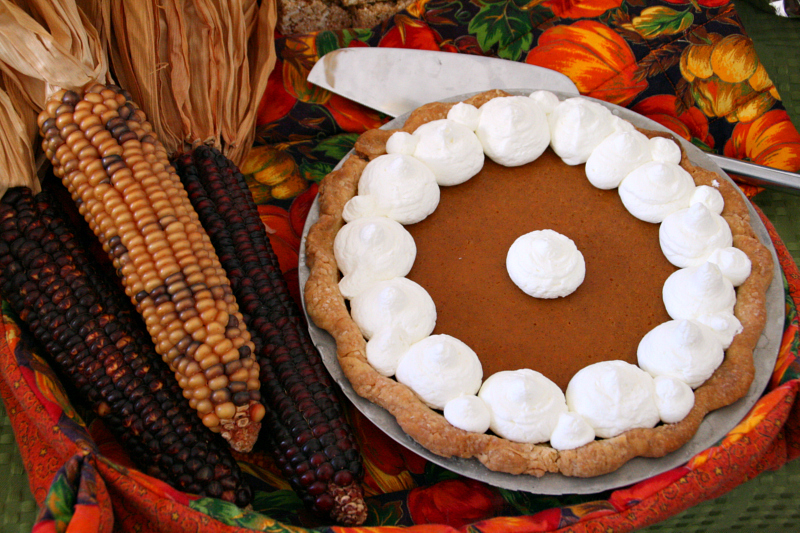 Patricia Rose of Fresh Food in a Flash graced the table with Sweet Potato Pie in its own little tableau.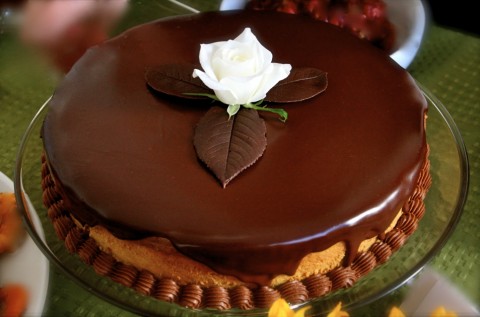 Christina Conte of Christina's Cucina brought a showstopping Pumpkin Cheesecake and Chocolate Mousse Topped with Dark Chocolate Ganache.   She had brought it last month, but we begged her for it again…that's how good it is.

Loading InLinkz …