Print This Post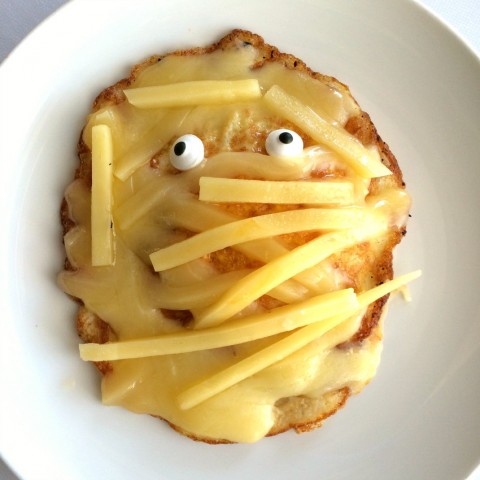 Halloween shouldn't be just for sweet treats, should it?
How about some tricks…a spooky breakfast for Halloween morning?
Just 3 main ingredients give you all kinds of food fun. What are you waiting for?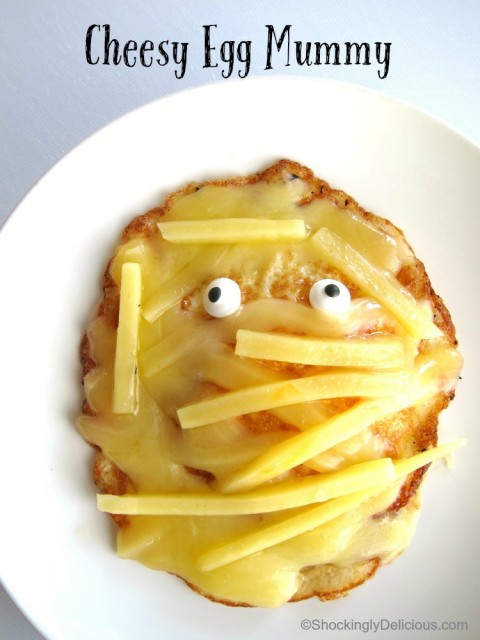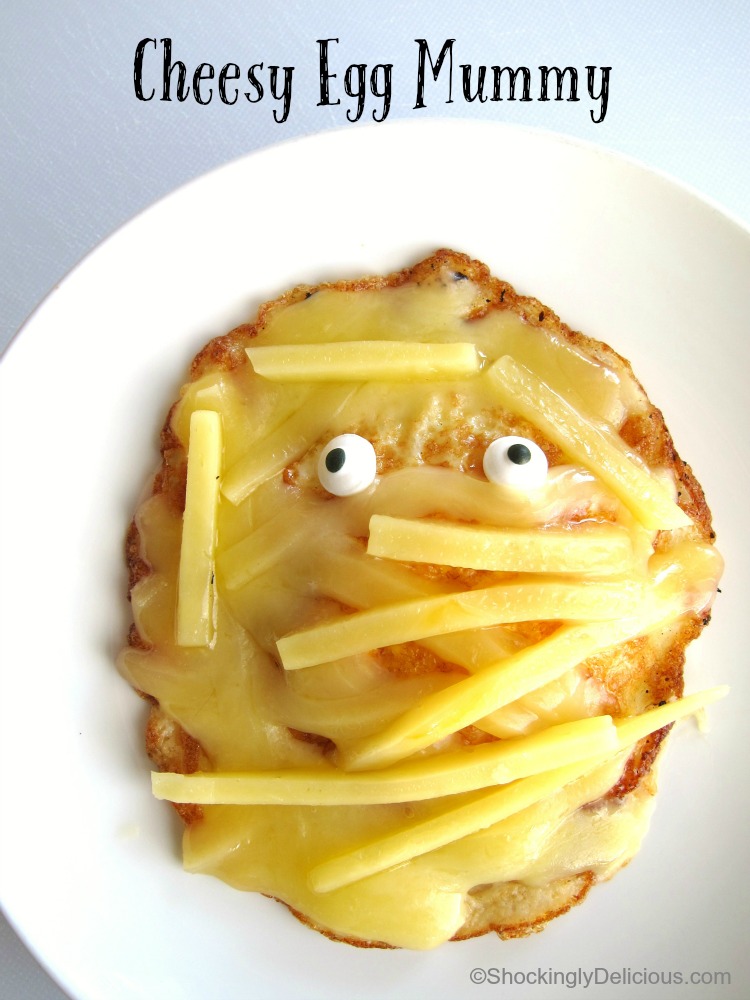 A little cheese on a simple fried egg over easy makes a great Halloween Cheesy Egg Mummy. Boo!
Ingredients
Bacon fat or olive oil
1 egg
Cheese (I used Kerrygold Blarney Castle. Use your favorite!)
Candy eyes
Directions
Heat a small frying pan or skillet and add bacon fat or olive oil, whichever you will be using.
When hot, crack the egg into the skillet and turn the heat down to low.
While egg is cooking, cut several slices of cheese and then cut the slices into thin strips. The strips can be different lengths.
When egg is halfway done, flip it over using a spatula. When the yolk is cooked nearly to your liking (I like mine firm; others like them more runny), turn the heat off and move the skillet to a cool burner. Let the egg cool for 1-2 minutes. (If you apply cheese to piping hot egg, it will melt and the wrapping won't be distinguishable as strips.)
Apply cheese strips to resemble mummy wrapping, and put 2 candy eyes peeking out.
Enjoy with Halloween gusto!
Serves 1.
Notes
Recipe source: Dorothy Reinhold | Shockingly Delicious
https://www.shockinglydelicious.com/cheesy-egg-mummy/
Copyright Dorothy Reinhold | ShockinglyDelicious.com. All rights reserved.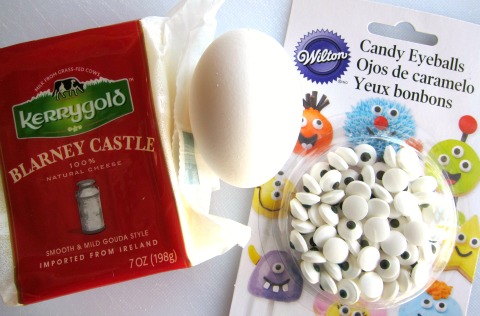 It only takes a couple of ingredients to make this kind of fun.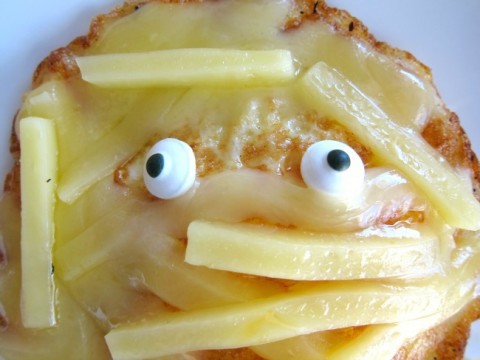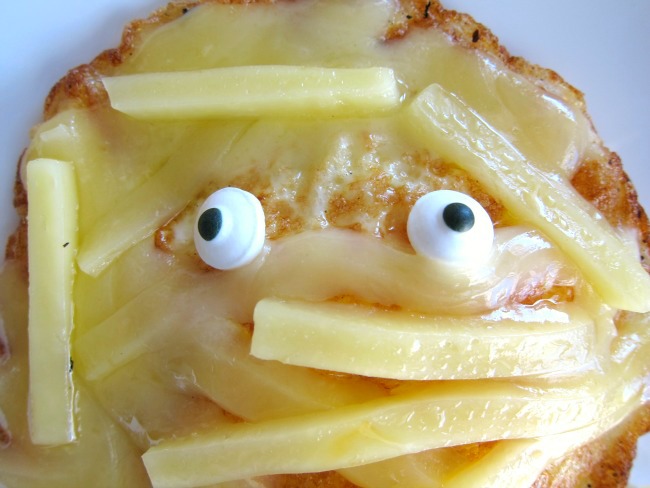 I can't get over the eyeballs!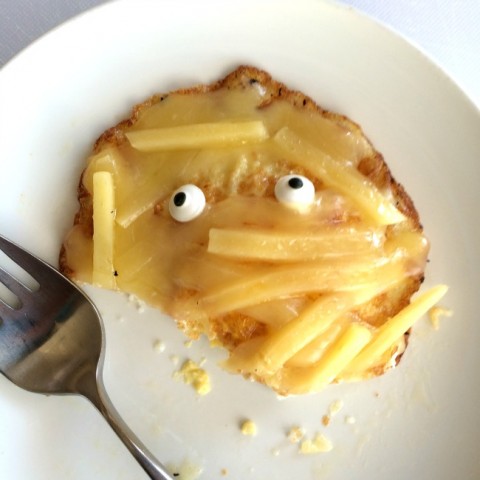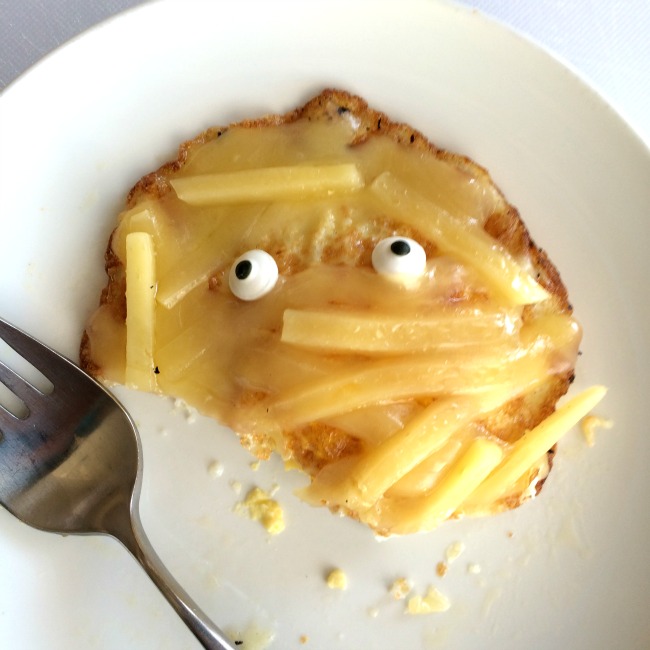 Grab your fork!
Disclosure: Kerrygold sent the cheese for recipe development.