Print This Post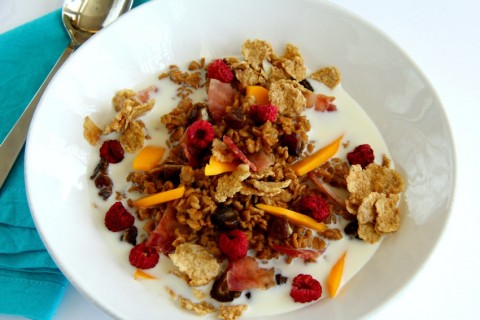 This post is sponsored by got milk? Food Loves Milk.
Have you ever eaten cereal for dinner?
Of course you have, when you're utterly exhausted and can't think of anything else, when you get home and there's nothing traditionally dinnery in the house, or when you have teenagers. Bless them; they consider cereal a 24-hour all-purpose meal.
But…but…but…what if you gave it a bit of thought, and actually PLANNED to eat cereal for dinner? That's the proposition by the got milk? folks. They asked me to reimagine the milk and cereal dynamic duo and create a more savory "night cereal" version.
I consulted my cereal-loving teenager, and we came up with a chai-flavored oatmeal that would not be sweetened by the traditional brown sugar, but would have sweet elements from a variety of fruit – dried dates and fresh mango. We'd savory-it-up with bacon, because….BACON. Really, does there need to be any other reason? And we decided to add some crunch with fun freeze-dried raspberries and delicious vanilla-flavored cereal flakes.
Dinner is all about flavor and texture, so we need both to feel satisfied.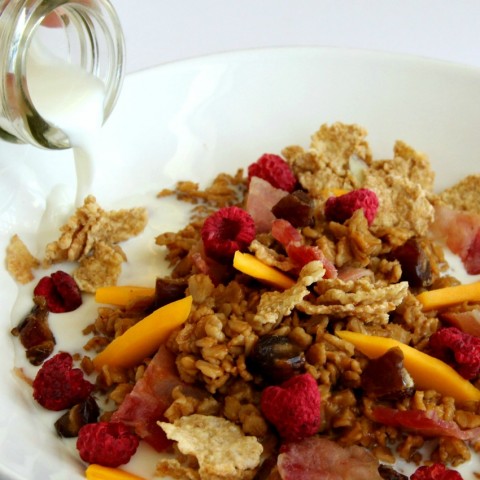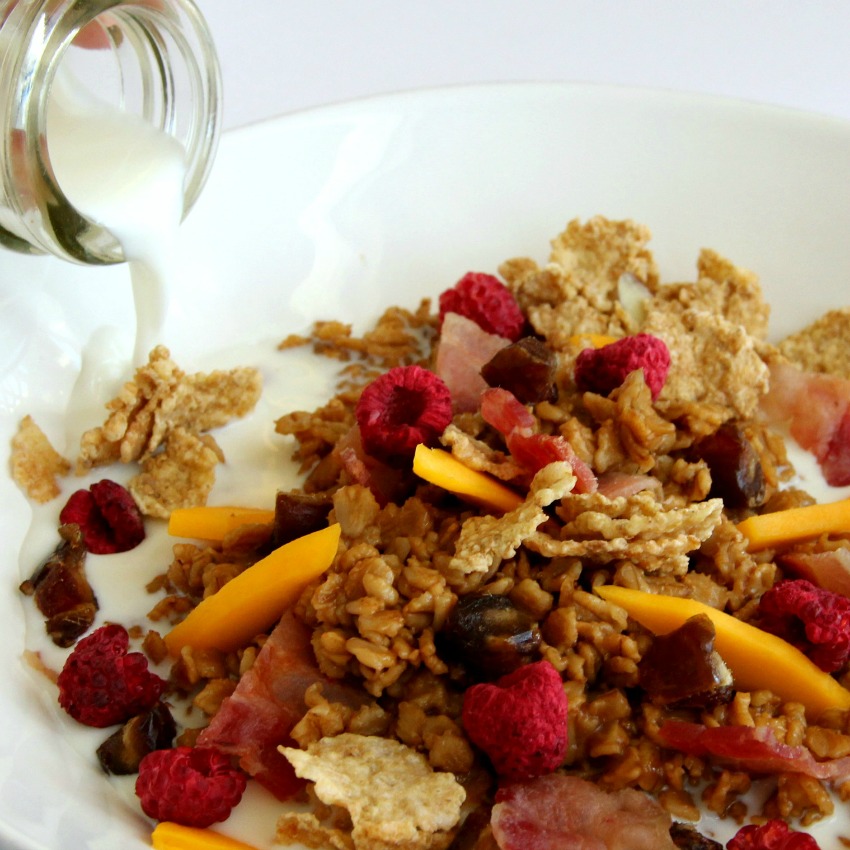 And, of course, we would marry everything with fresh, whole milk, because milk and oatmeal are natural partners. Milk has a way of not only cooling things down, but helping to meld flavors.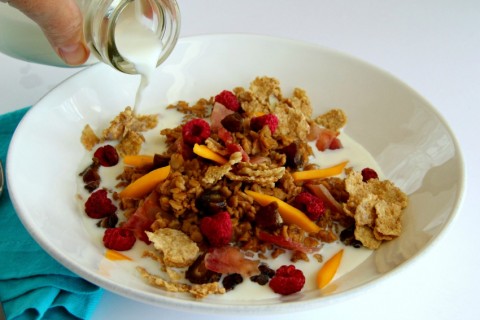 Spicy, savory, sweet and crunchy…this bowl of night cereal has it all.
The base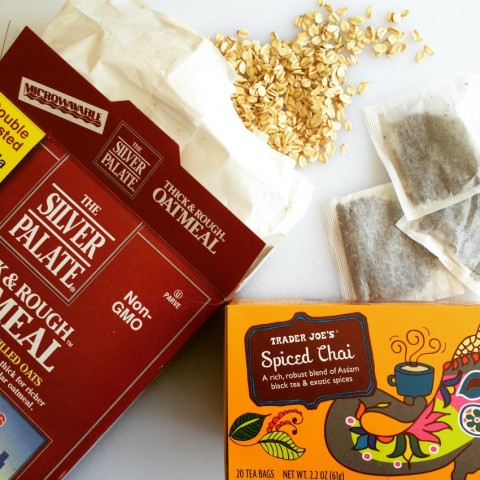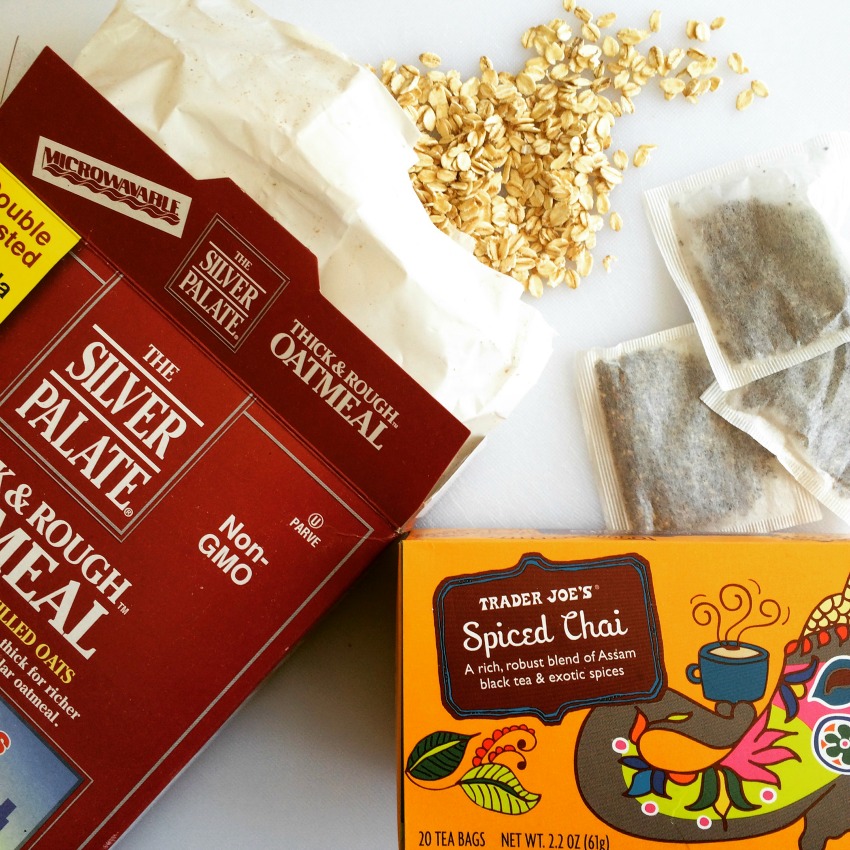 A chai-spiced bowl of oatmeal. First we make a chai tea, and then use that tea to cook the oatmeal. Easy peasy.
Toppings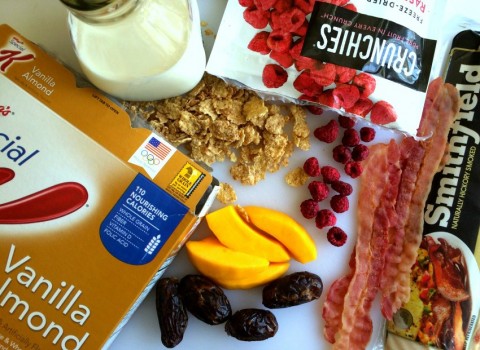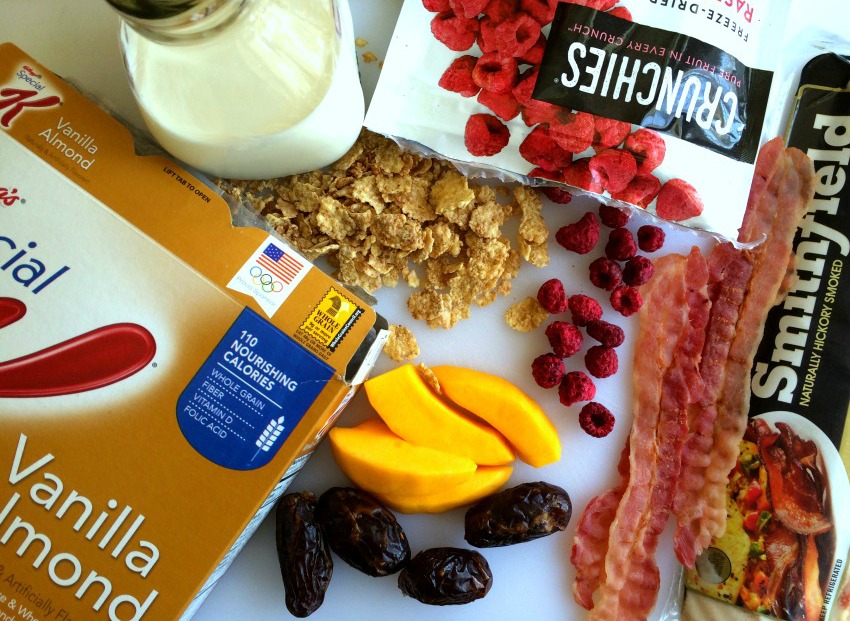 Our chai-spiced oatmeal will be topped with crispy chopped cooked bacon pieces and naturally sweetened by some fruit — fresh mango chunks and medjool dates. We'll garnish with a vanilla-almond crunchy cereal and crunchy freeze-dried raspberries Fresh whole milk is poured around the edge of the bowl, to marry the flavors.
The taste
In each bite you get the complex, spiced oatmeal, a bit of sweetness from the mango and dates, some salty/savory from the bacon, a crunch from the garnish, all cooled down with milk.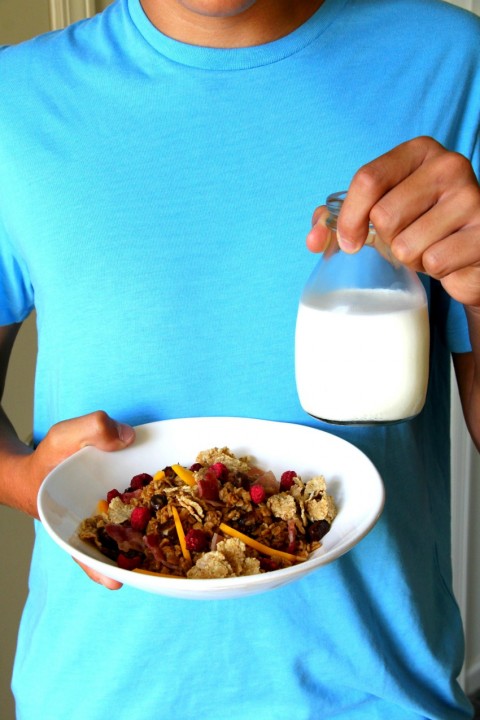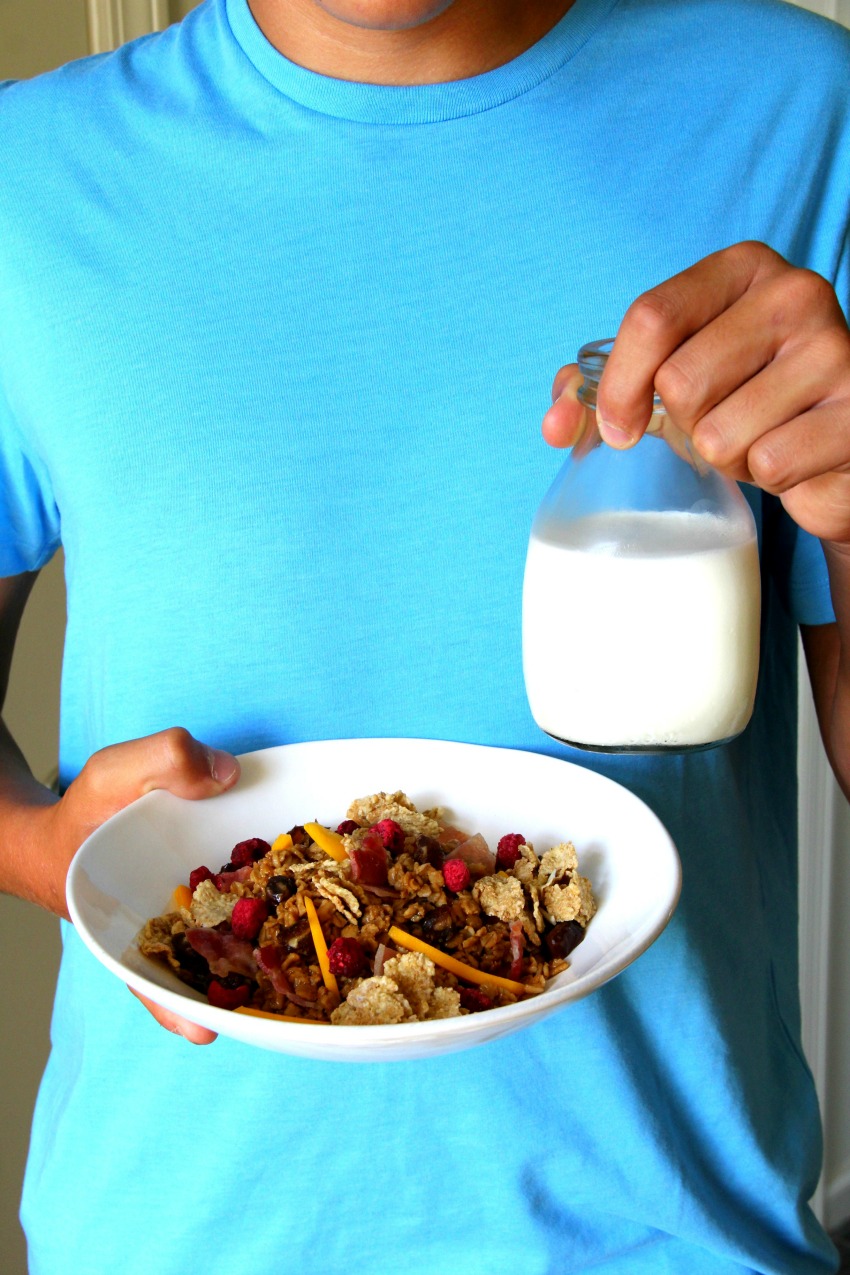 Try night cereal when you are feeling bored with your same-old, same-old dinners. I think you'll find it an invigorating breath of fresh air.
Chai Oatmeal with Bacon, Mango, Dates and Raspberries
A night cereal suitable for dinner, this chai-scented oatmeal is topped with bacon, fresh mango, dates and freeze-dried raspberries, along with some crunchy vanilla cereal flakes. A puddle of milk completes the dish.
Ingredients
Oatmeal

3 chai tea bags
2 cups water
1 cup oats (I prefer Silver Palate variety)
.

Toppings

2-3 slices bacon, cooked, cooled and diced
6 slices fresh mango (or use fresh peaches)
2-3 medjool dates, pitted and chopped
1/4-1/3 cup Special K Vanilla Almond cereal
1/4 cup freeze-dried raspberries
.
Whole milk
Directions
Boil 2 cups water and add tea bags. Remove from heat and allow to steep for 10 or so minutes. Remove and discard tea bags. Pour tea into a saucepot with a lid and bring to a boil. Add oats, return to a boil, then cover and reduce heat to lowest. Cook for 10 minutes, stirring once to make sure it isn't sticking. (If you are not using my brand of oats, follow directions and timing for your brand, substituting chai tea for the water called for.)
While oatmeal is cooking, make sure your toppings are assembled.
When oatmeal is done, divvy it between 2 wide, shallow bowls. Top with all the toppings, using more or less to suit yourself. Pour whole milk around the edge, and dig in!
Serves 2 for dinner.
Notes
Recipe source: Dorothy Reinhold | Shockingly Delicious
https://www.shockinglydelicious.com/chai-oatmeal-with-bacon-mango-dates-and-raspberries/
Copyright Dorothy Reinhold | ShockinglyDelicious.com. All rights reserved.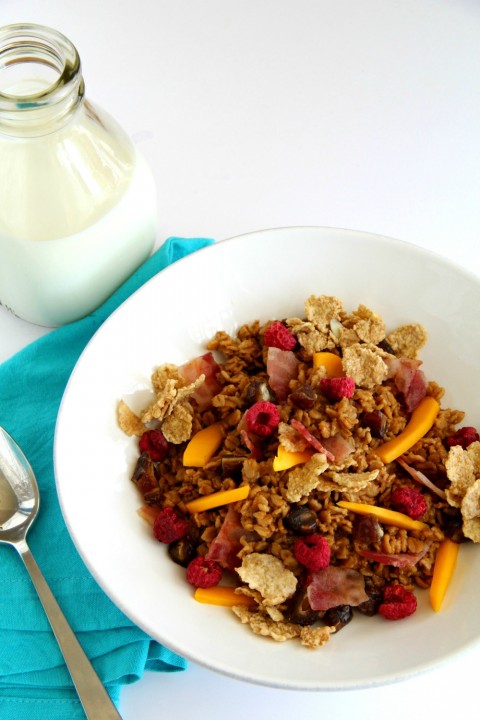 Disclosure: This post is sponsored by got milk? Food Loves Milk. Thank you for supporting the California Milk Processor Board, and all the brands I partner with. They keep the cameras charged, the computers humming, the fridge full and the recipes flowing here at Shockingly Delicious HQ.