Print This Post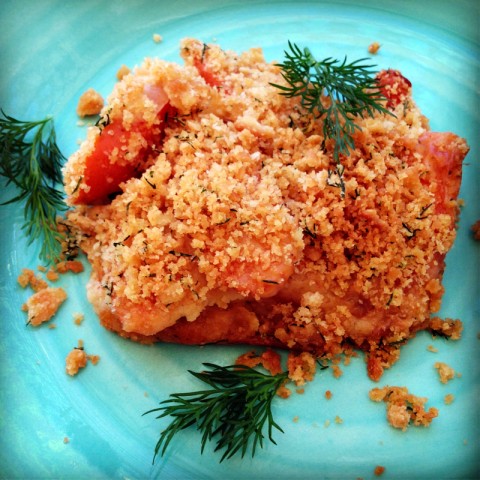 I made this carrot side dish for Christmas dinner, and my sister-in-law proclaimed it the best thing at the table! She scarfed three servings, and kept the leftovers for herself! (I didn't mind.)
I made it again the next week, because it haunted me. You know when a flavor lodges in your brain and you can't forget it? That's this one.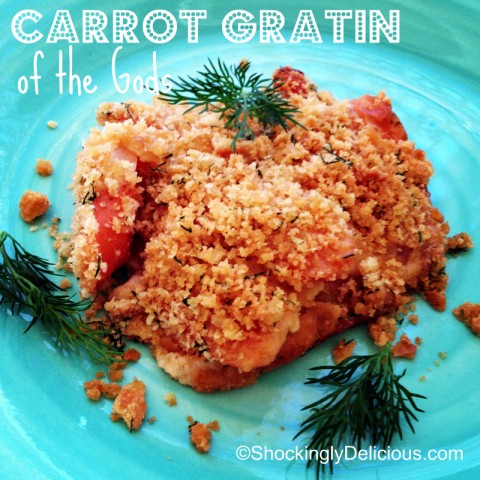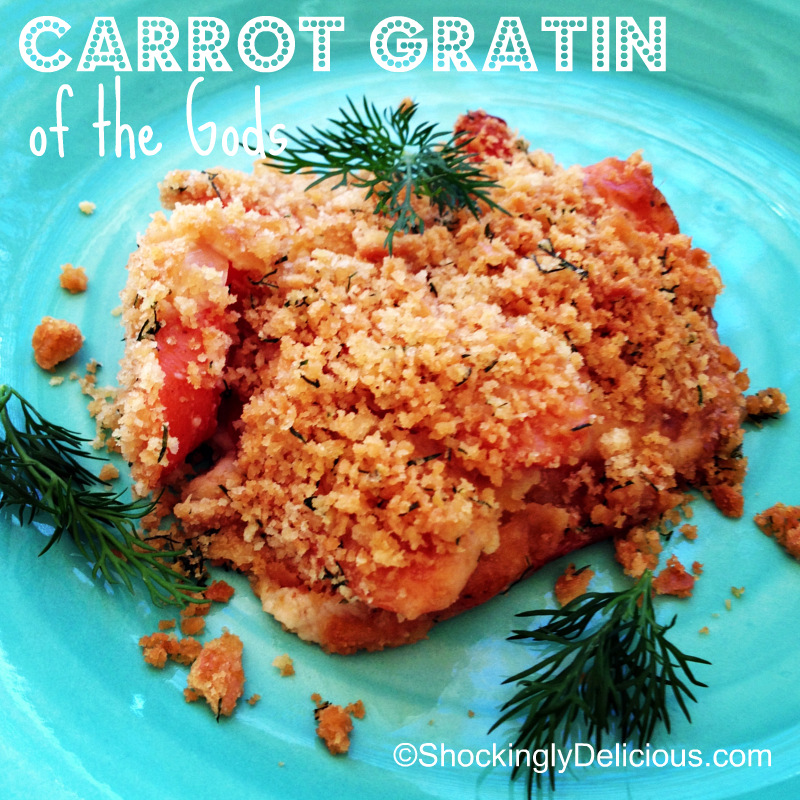 I chose this to share today because it is the 1st anniversary of #SundaySupper, the food blogger-led movement to eat Sunday dinner at the table as a family. We were challenged to choose a memorable recipe from #SundaySupper during the past year, and for me, this was the hands-down winner.
I found it on the blog Juanita's Cocina, written by the charming Jen. As food bloggers like to do, I tweaked it a bit, but be assured that her original recipe is delicious and dandy. I just added a couple of things, and played with some measurements.
I might make a pan of it for my sister-in-law's birthday and wrap a bow around it. I'm pretty sure that will get me massive points.
Recipe: Carrot Gratin of the Gods
Summary: This side dish encompasses the four C's — creamy, comforting, carroty and cheesy! It's perfect with any roasted meat, poultry or ham or as a meatless offering with salad.
Ingredients
6 cups (about 1 ½ pounds) organic whole carrots, washed and thickly sliced on the diagonal (do not peel)
1-1 1/4 cups crushed Ritz crackers (1 sleeve crackers, crushed)
5 tablespoons unsalted butter, divided use
1 tablespoon minced fresh dill (or 1 teaspoon dried dill)
1 small onion, diced (about ¾-1 cup diced onion)
4 tablespoons flour
1/2 teaspoon salt
1/4 teaspoon freshly ground nutmeg
A few grinds black pepper
2 cups milk (or use 1 ½ cups milk and ½ cup half and half for a richer dish)
1 1/2 cups (6 ounces) shredded sharp Cheddar cheese (or use a mixture of sharp Cheddar and smoked Cheddar, as I did)
Instructions
Heat the oven to 350F and spray a 9- by 13-inch baking pan with nonstick spray. Set aside. (You may also use 2  8-inch square baking pans.)
Place carrots in a microwave-safe covered container and cook on high for 7 minutes (1100 watts), covered, until they are just fork tender, but still firm. Remove from oven and uncover so they don't continue to steam.
In a small bowl, melt 2 tablespoons of the butter. Toss the melted butter with the cracker crumbs and chopped dill in a small bowl, and set aside.
In a large skillet over medium heat, melt the remaining 3 tablespoons of butter. Add onions and sauté until onions are translucent and tender, about 7-10 minutes. Add the flour, salt, nutmeg and pepper to the onion/butter mixture and cook (while stirring) for a minute or so. (This mixture is called a roux.)
Gradually add the milk, whisking constantly, and bring the mixture to a boil. Allow the mixture to simmer for a few minutes, until it thickens. Turn off the heat and stir in the cheese. Stir until everything is smooth and melted.
Fold the carrots into the cheese mixture and coat carrots well. Pour the creamy carrot mixture into the prepared baking pan and sprinkle with the cracker crumbs.
Bake for 25 minutes, or until everything is heated through, cheese sauce is bubbly and crackers are slightly browned.
Source
Adapted from Juanita's Cocina, where Jen cooks up fantastic food and serves it with a side of laughter.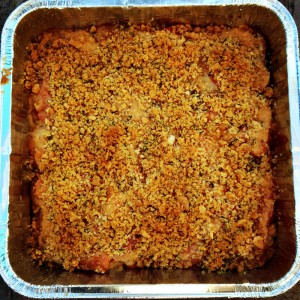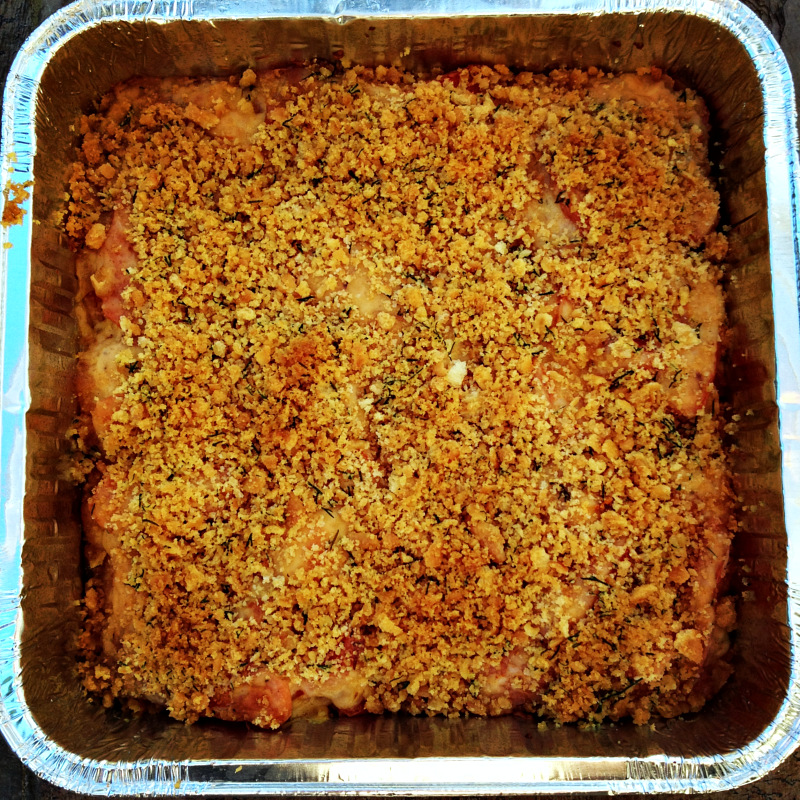 Preparation time: 15 minutes
Cooking time: 40 minutes
Diet type: Vegetarian
Number of servings (yield): 8-10
Culinary tradition: USA (General)
My rating 5 stars:  ★★★★★