Print This Post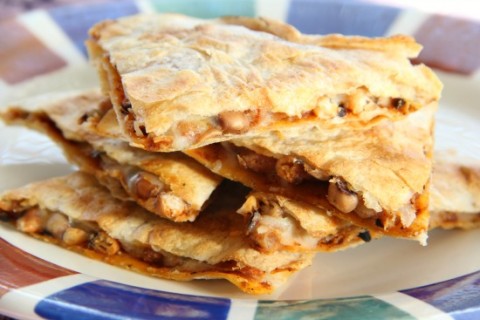 Black-eyed peas signify good luck for the New Year.
History
In the Southern U.S., eating black-eyed peas on New Year's Day is supposed to bring prosperity in the new year. The peas are cooked with a cut of pork for flavoring and salt (maybe bacon, maybe fatback, maybe hog jowl) and onion, and served with peppery vinegar and wilted greens — collard, turnip or mustard. 
The peas swell when cooked, so they stand for prosperity. Some people also say the beans symbolize coins.
The greens stand for money — green bills! (My favorite, in case you are wondering.) 
The pork is used because pigs root forward when foraging, representing positive motion.
Cornbread is served with the meal because it tastes darn good and it just belongs.
I adore black-eyed peas, and have found them so good in so many dishes.
Let's get lucky!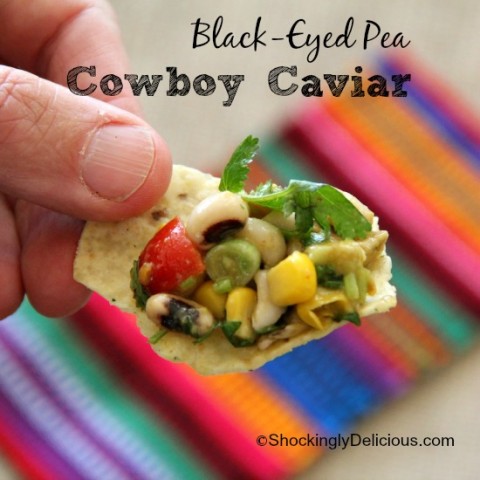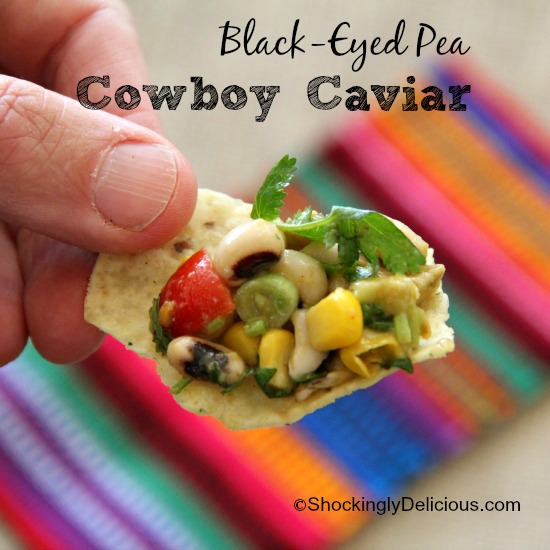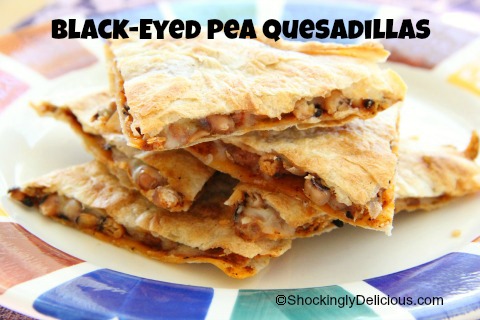 Black-Eyed Pea Quesadillas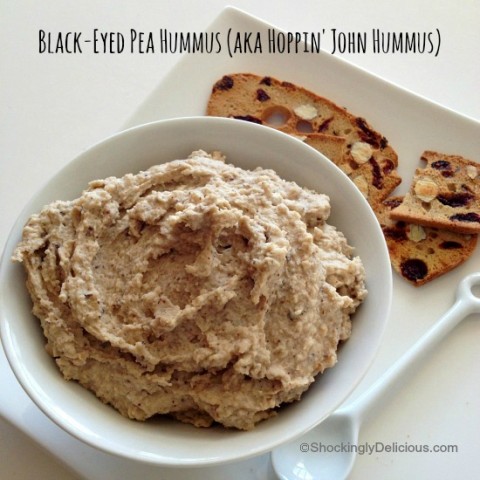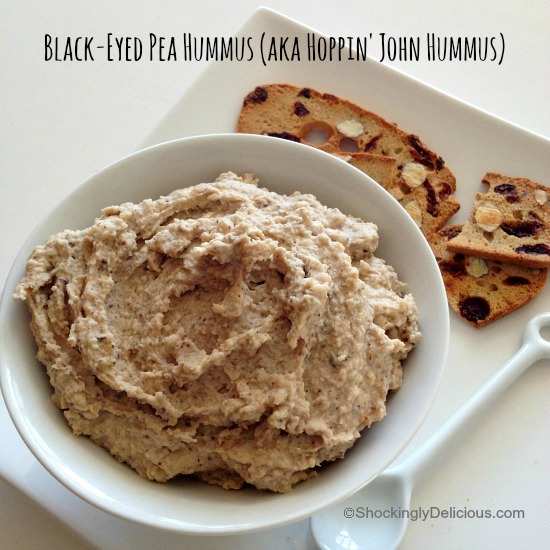 Black-Eyed Pea Hummus (Hoppin' John Hummus)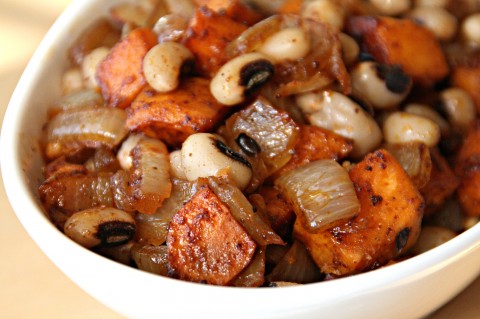 Sweet Potato, Black-Eyed Pea and Broccoli Bowl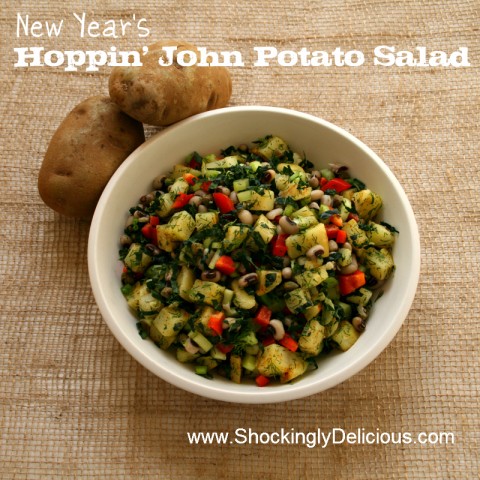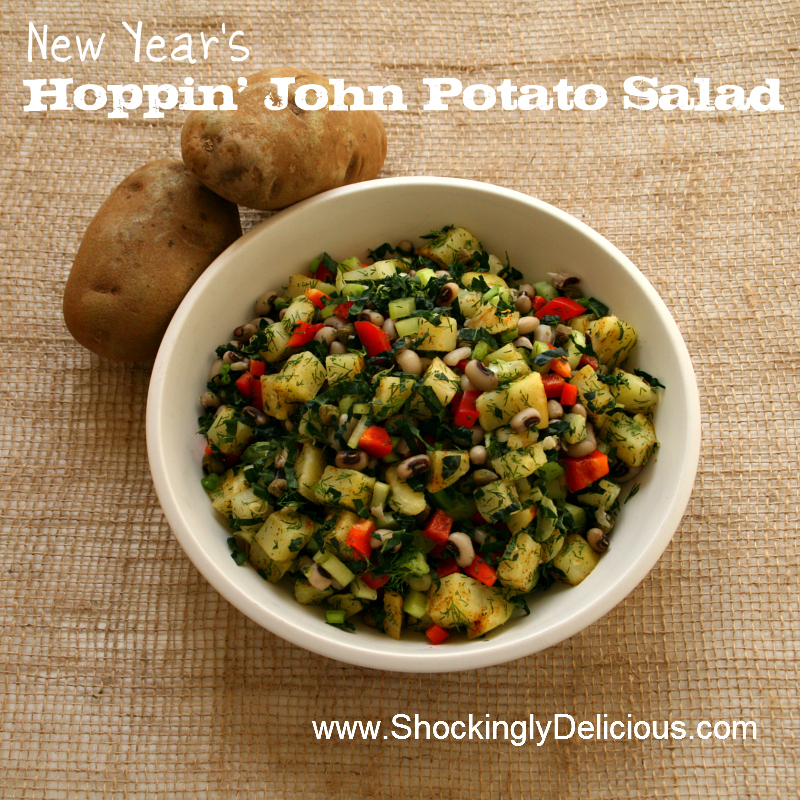 New Year's Hoppin' John Potato Salad
What's YOUR favorite black-eyed pea concoction?