Print This Post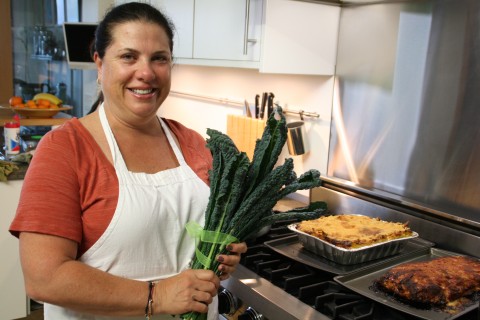 A dinner party last weekend required a hostess gift.
Earlier that day, I had spent some time weeding my vegetable garden, and was marveling at the verdant lacinato kale plants — all four of them! — that are going great guns.
Light bulb moment…what about a bouquet of fresh kale for my friend who was having us over for dinner? She loves to cook, and is on a mission to serve her family healthy foods.  I gathered some greens and tied them up with a ribbon.
It was a success! She was delighted with it, and a day later, sent this e-mail:
"Sautéed your Kale with Olive oil, Kosher Salt, Currants and Pine Nuts. It is all gone… Yum yum!"