Print This Post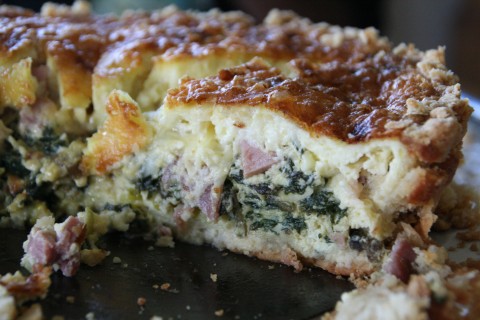 1. The Swiss Chard and Salumi Tart, above, from L.A. caterer Gisele Perez. I had a slice at her party, and boy was that good! It's deep and satisfying, full of leeks, healthy chard, prosciutto and mortadella, Fontina and Parmesan. I plan to make it for a brunch, although it would make a fine main course for any time of the day. There's another photo of it at the bottom of this post.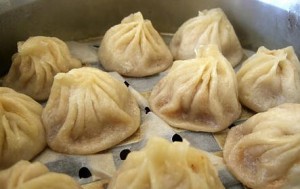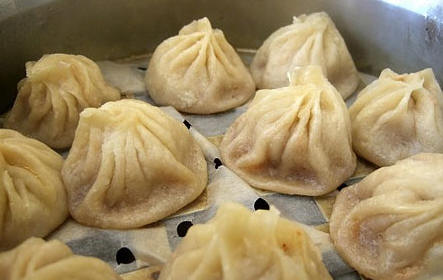 2. The "juicy dumplings" aka "soup dumplings" aka XLB at Jin Jian (J&J) in San Gabriel, Calif. They deserve an OMG. Soup INSIDE the steamed dumpling. 'Tis magical, how they do that.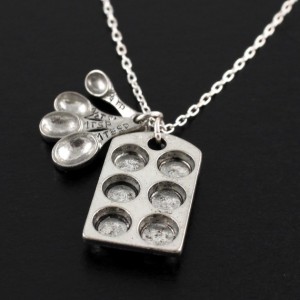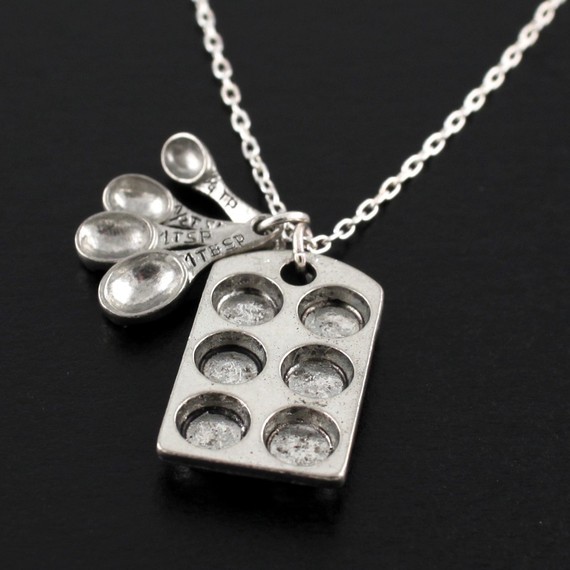 3. This darling muffin tin and measuring spoon necklace would be a fantastic gift for a foodie friend!
4. This recipe for Coconut Blondies with Toffee and Macadamias. I halved it (except keep the vanilla at 1 tsp.), put it in an 8×8-inch pan, and subbed toasted chopped pecans for the macadamia nuts. Great!
5. Chef Evan Kleiman's wonderful foodie radio program called "Good Food," each Saturday from 11-noon on KCRW 89.9 FM.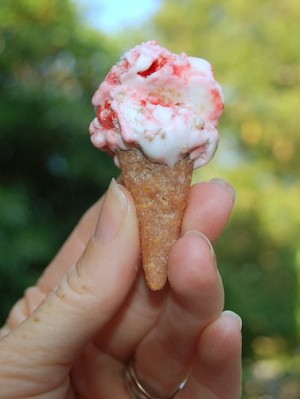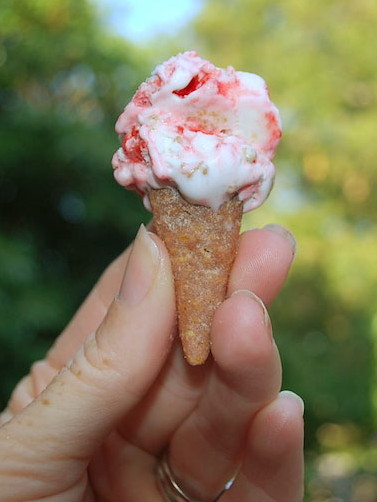 6. This is the cutest idea for a teeny, tiny ice cream cone, from blogger Brandy. Truly inspired! There's only one trick to the cone, and it's easy.
7. All the teachers who have ever taught my children, from pre-school on up. And let's throw the coaches in there, too. All of you. Every single one. We love you.
8. Have you seen this Happy Birthday Candle, which shoots like a firework, and simultaneously lights the little candles and twirls? Gotta have it. Unbelievable!
9. Dreamfields Angel Hair Pasta, which I cooked up in 5 minutes and dressed with the most perfect tomato sauce of all time. Dreamfields is a pasta with twice the fiber, fewer digestible carbohydrates and a lower glycemic index than traditional pasta, attributes that make it attractive to people with diabetes or those who are limiting carbs.
10. Did you know our country now has something called FoodCorps? Under the auspices of AmeriCorps, 50 enthusiastic young people have been assigned to 41 sites in 10 states, from Maine to Oregon and Michigan to Mississippi. They are concentrating on communities with high rates of childhood obesity or limited access to healthy food. This is definitely a program to track, and perhaps to donate to!