Print This Post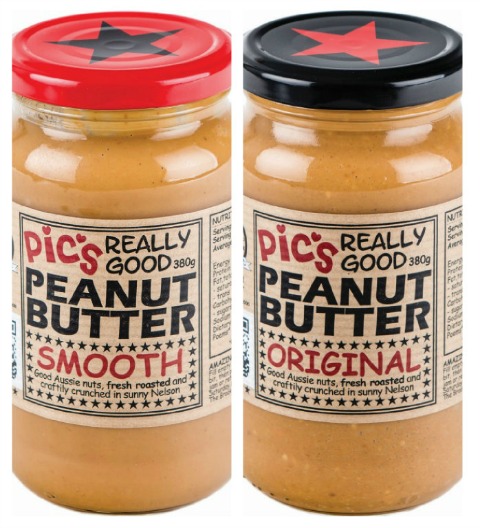 1. Pic's Really Good Peanut Butter
An American — George Washington Carver — invented peanut butter, so we ought to be the experts on it and make the best version, right? Maybe not. Our own Jif and Skippy need to watch their backs, because Pic's Really Good Peanut Butter out of New Zealand is going to make converts out of those who taste it. My family tasted it straight up against our favorite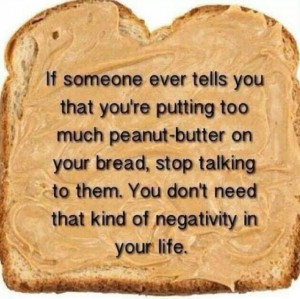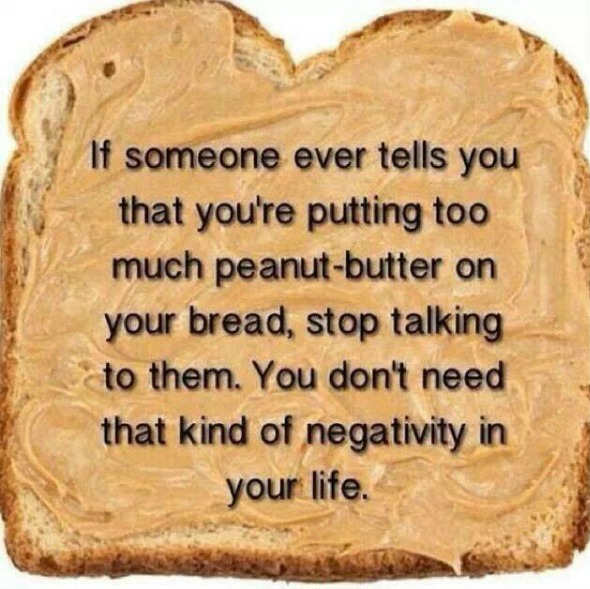 Simply Jif, and darn if Pic's didn't taste more roasty, toasty and peanutty! Because there's no sugar and minimal salt, it has a very clean, pure, all-peanuts-all-the-time taste. My kids preferred it, too. There are a couple of reasons — Pic's uses special hi-oleic runner peanuts from Australia, where there is a long growing season that develops the full flavor of the peanut. There are no emulsifiers and no additives (except salt in the salted versions), and it is ground and sealed within 15 minutes of roasting in the Nelson, NZ plant. Although it is not yet available on store shelves here, you can get it from their U.S. online store, and it will ship out of Los Angeles. A 13.4-ounce jar (smooth or crunchy, salt or no-salt options) is $8, and a 35.2-ounce jar is $14, with a flat rate of $10 for four jars anywhere in the U.S. You heard it here first, my fellow peanut butter fans.
♥ ♥ ♥
2. Stovetop  BBQ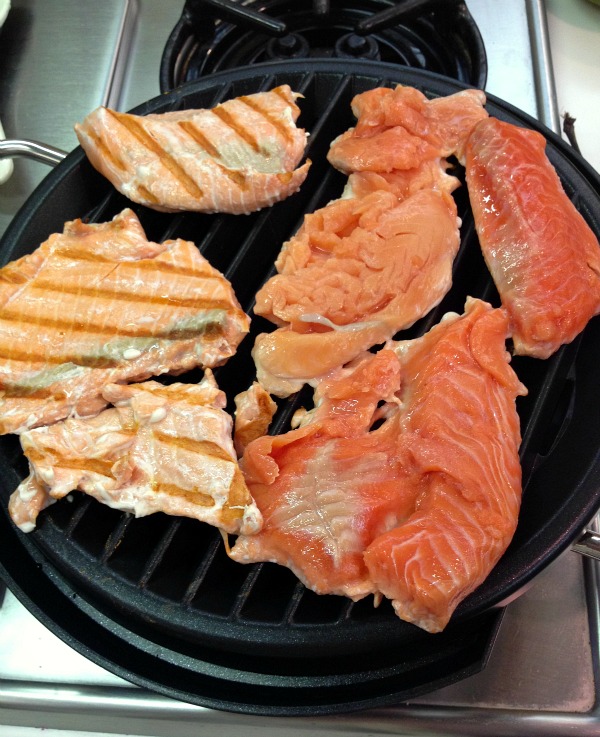 Inventor Stephen Coutts has solved the age-old dilemma of how to get that good grilled flavor when you can't grill outside (Polar Vortex, anyone?). His second-floor condo in Santa Monica, Calif. doesn't allow for outdoor grilling, so he spent the last 5 years creating a healthful, convenient way to bring the grill indoors, and it's finally ready for prime time. The design (available in versions for both home and commercial kitchens), makes use of the stovetop gas burner, much like an outdoor propane grill would. Stephen's Stovetop BBQ cooks quickly, because the design is both conductive and convective (hot air and direct contact with metal). There's no real "assembly" — the 3 pieces fit together effortlessly, and you're ready to grill. You heat it for about 10 minutes before cooking your food. After a 10-minute cool-down and a quick soak in the sink, cleanup is super easy (it has a high quality non-stick coating on the grill portion), and can go in the dishwasher or be washed by hand. The main difference between this and your outdoor grill is that with this you want to avoid fatty meats or marinades, because too much fat creates too much smoke inside. You can use any spices or herbs while grilling, but sauces need to go on after the food is cooked. But if you think about it for a minute, you'll see that this grill actually encourages more healthful eating, because you will be avoiding smoke (fat). Salmon does very well on it, as do vegetables. A filet will do fine, but a fatty ribeyee steak needs to be grilled outside. It's made from heavy grade durable aluminum with hollow handles that stay cooler during cooking. Folks, this is an elegant, easy solution to indoor grilling, and this inventor worked hard to design it specifically for the cook AND the person who cleans up later, too. Watch this quick video if you want to see it explained by Stephen himself. Available online and at Chef's Toys stores in the L.A. area; $99.
♥ ♥ ♥
3. Teacarina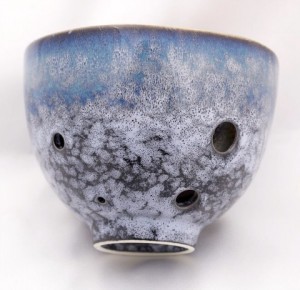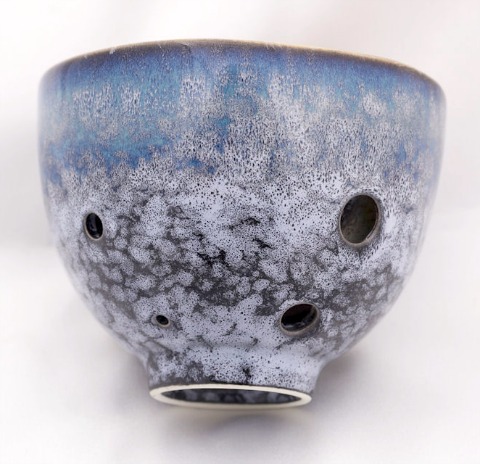 Say what? The Teacarina might be the perfect whimsical Easter basket present or unique Mother's Day gift for the right musical person in your life. It is a charming combination teacup and ocarina (a kind of flute) that lets you play simple tunes between sips of tea (or don't fill the cup and simply use it as an ocarina). An ocarina, in case you don't know, is a pocket-sized wind instrument that dates back 12,000 years. Developed by the St. Louis School of Music, each teacup-ocarina comes with an instruction booklet that includes songs, so you won't be in the dark about how to use it. It works by blowing through an air chamber; you change pitch by fingering four holes of various sizes on the side on the cup. You can see a demonstration here and if you want your mind blown, check out an ocarina version of "Let it Go," from the hit movie "Frozen." About $18 at STLOcarina.com.

♥ ♥ ♥
4. Yasso Frozen Greek Yogurt
Yasso, the pioneer of frozen Greek yogurt, has launched five new flavors in their line of fro-yo bars – Mint Chocolate Chip, Peanut Butter Cup, Chocolate Fudge, Dark Chocolate Raspberry and Sea Salt Caramel, bringing the total to 11 different flavors. Their line of less-guilt frozen yogurt snacks uses natural ingredients, real Greek yogurt, rBST-free milk and natural sweeteners for a low-calorie frozen treat with protein and little to no fat. We tried the Dark Chocolate Raspberry, with a dark-chocolate coating on a deeply flavored raspberry bar. YUM! Available at more than 14,000 grocery stores nationwide; $4.99-$5.49 for a box of 4, but I found them on sale at Von's for $3.99. 
♥ ♥ ♥
5. Puro Fairtrade Coffee
Puro Coffee was created in 2004 and sources fairtrade, organic,  shade-grown coffee that is some of the most delicious we have tasted. The company is also trying to pave the way to a better future so for every cup of coffee sold, money is set aside to buy and protect areas of rainforest in South America. To date, Puro  has saved more than 10,000 acres of rainforest across six countries. They work to buy and protect rainforests with the World Land Trust, whose patron is Sir David Attenborough. They're part of a new movement of companies that do business while doing good — people and planet are just as important as profit, they say, so they look to preserve and restore the rainforest as well as limit the impact of climate change. And it just so happens their coffee is excellent! It's popular in Europe, and currently looking for a U.S. distributor.
♥ ♥ ♥
6. Look who's making my recipes!
♥ ♥ ♥
7. Cedarlane frozen foods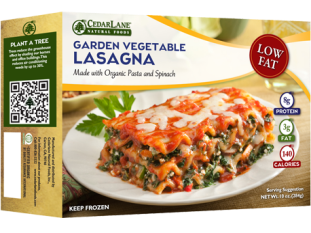 Have you seen the Cedarlane Natural Foods' all natural frozen meals in the freezer case? I just found them at my Ralphs, and they're frozen entrees that align with the "farm to fork" principle. While the brand has been around for some 30 years after being founded down the road from me in Venice, Calif., the packaging was refreshed more recently. After eating the Eggplant Mediterranean Moussaka, my daughter observed that it didn't taste at all like microwave food, but more like restaurant food. (I noticed the 14g of protein and 5g of fiber in that 200-calorie meal). My son tucked into the knife-and-fork Burrito Grande with Chile Verde (9g protein, 2g fiber in 230 calories), and we thought it had excellent spicy flavor from the tomatillos, green chilies and jalapeno peppers, along with a vegetable-stuffed burrito bursting with tomatoes, onions, zucchini, eggplant, squash, corn, bell pepper and cilantro annointed with Jack cheese. Many of the ingredients are organic. I like that the entrees, such as Garden Vegetable Enchilada, Baked Stacked Eggplant, Low Fat Garden Vegetable Lasagna and Roasted Chile Relleno, are vegetable-centric, and that the protein, fiber and calories are on the front of each package visibly displayed. When I really don't have time to make it myself, I'll be confident in these frozen entrees. They also have a CedarLean line of soup and wrap combos (example Butternut Squash Soup and Quinoa Wrap) for lunch, and egg white frittatas (Spinach and Roasted Tomato Egg White Frittata) for breakfast, should you need those meals. Dinners were about $5.50; available nationally.   
♥ ♥ ♥
8. My latest green smoothie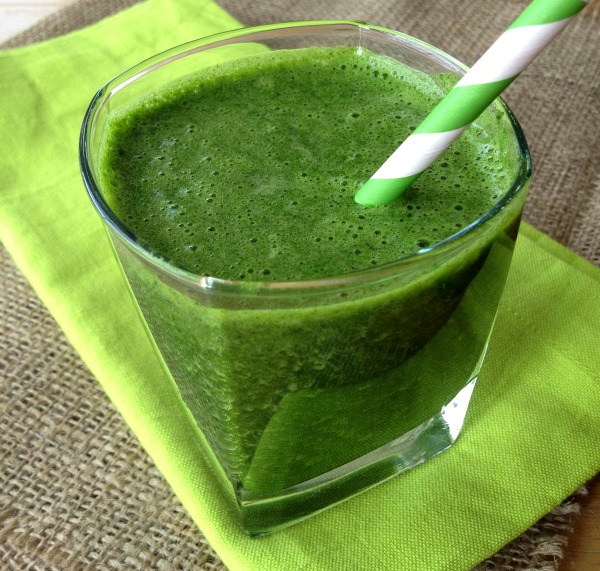 Kinda can't stop drinking this one, which I am calling the College Tour Detox Green Smoothie. If you've ever been on a college tour, you'll understand the name. It's green from kale, but don't let that get in your way. If you don't like kale, use chard. If you don't like chard, use spinach. Just put some green stuff in there and whirl your cares away. And call me for breakfast!
♥ ♥ ♥
9. Green smoothie book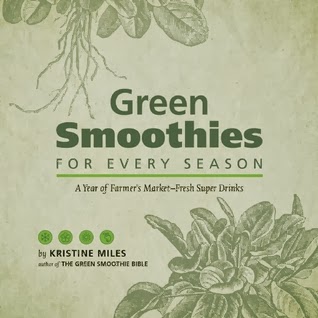 Since I'm all up in your face about green smoothies, I thought you might like to see a new cookbook with lots of good ideas. "Green Smoothies for Every Season: A Year of Farmer's Market-Fresh Super Drinks," by Kristine Miles (2013; Ulysses Press; $16.95) guides you through each week of the year to make smoothies that are in season and perfect for their time. Consider: Lemon Liver Cleanser (after holiday imbibing?), Citrus Blast for our spring citrus explosion, Fig-tastic for the short fresh fig season, and Moving and Grooving for the summer watermelon season. It's written by the author of "The Green Smoothie Bible." She knows her stuff!
♥ ♥ ♥
10. Day to honor food photography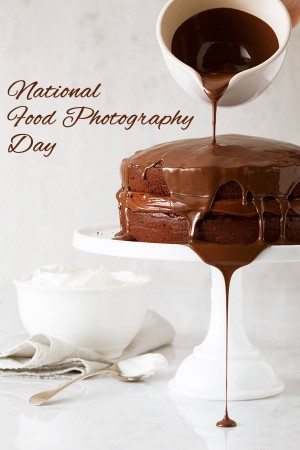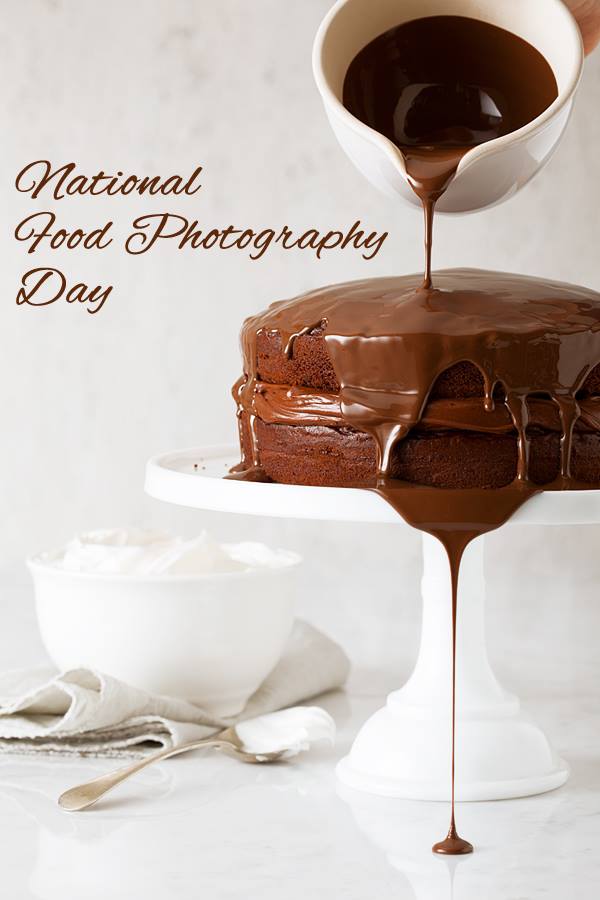 Food photographer Christina Peters was a bit bored the other day, in between shooting jobs for the likes of McDonalds, Taco Bell, Burger King, Dominos and Pinkberry, so she created an unofficial holiday! National Food Photography Day will be August 21, 2014. It will be a juried photo contest with some great prizes, so stay tuned as she gets it going, and mark your calendar! (You know what I'd like to do? Put my head right under that pitcher and have someone pour chocolate into my mouth. Did I just say that out loud?)
♥ ♥ ♥

11. Baby pineapples
Some things are just cuter when they are little, eh? Case in point, these South African Baby Pineapples from Melissa's Produce. The average fruit is 4 1/2 inches high by 3 1/2 inches around — you can see the general size in relation to my tea mug — and they have a sun-bright yellow flesh and a deep pineapple-y flavor. We fell in love. They're so petite you could serve a half pineapple (or a whole one!) to each person without question. Available online from Melissa's Produce in a pack of 6, and from specialty retailers for about $2.99 each.
♥ ♥ ♥

12. Last but not least, just raise your hand if you're with me on this idea
Disclosure: Pic's Peanut Butter, Stovetop BBQ, St. Louis School of Music, Yasso Greek Yogurt, Puro Fairtrade Coffee, Cedarlane Frozen Foods, Ulysses Press and Melissa's Produce sent products for review. There was no expectation of a positive review and, as always, all opinions are my own.