Print This Post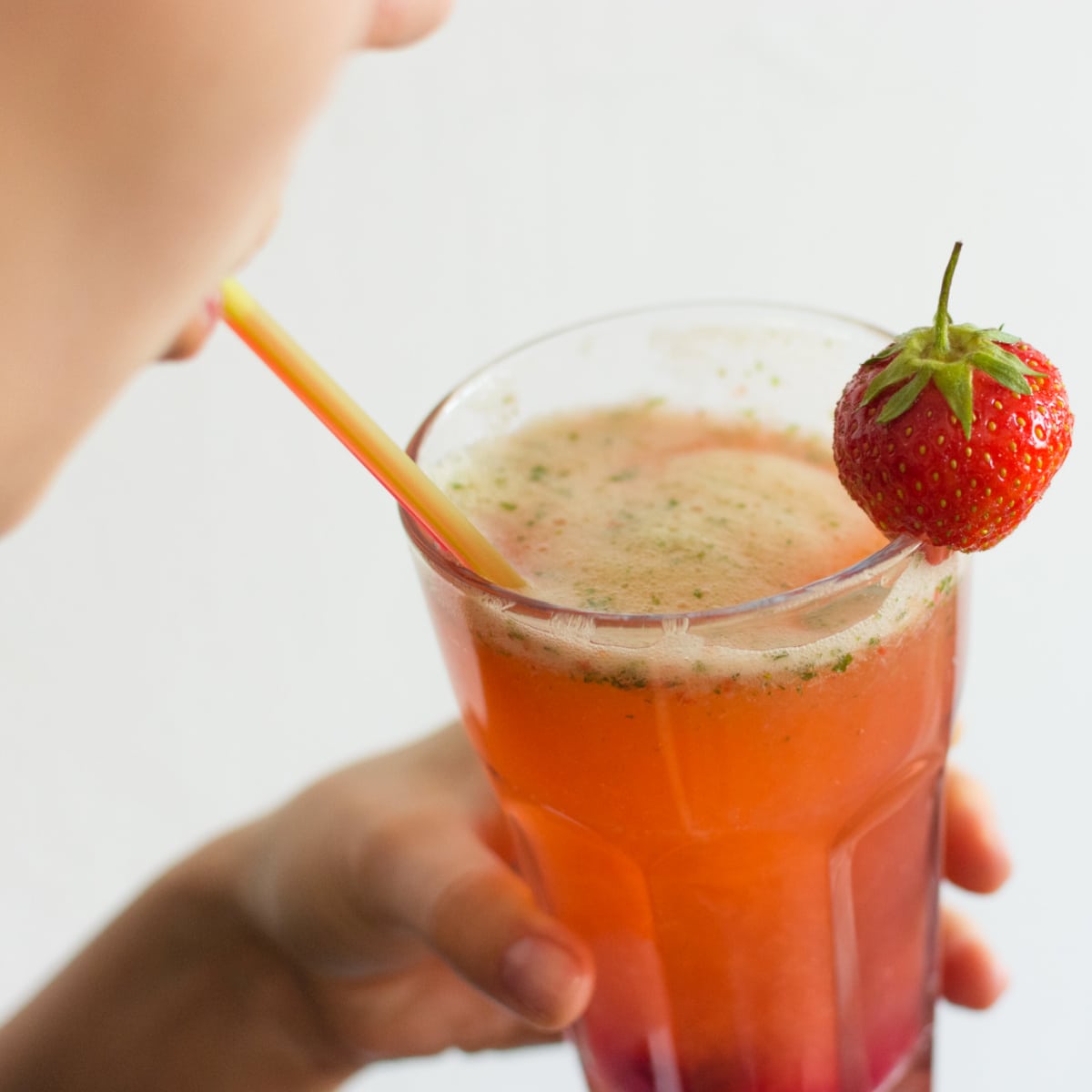 STRAWBERRY BASIL LEMONADE: Summer's glut of strawberries and fresh basil combine magically to make a stunningly refreshing drink. Spike it if you dare.
When life hands you a Meyer lemon tree (or even simply a handful of more ordinary lemons), you had better get busy. Meyers are some special lemon jewels, and they are not to be wasted or ignored on the tree.
I wanted to appreciate them in all their perfumed glory, so was casting about for a new lemonade recipe. My lure pulled in an intriguing Strawberry Basil Lemonade and I promptly made it.
The herbaceous floral taste was out of this world! So I turned around, got some more lemons, and made it again, slightly altering the method and some ingredient amounts to suit my taste buds. It tastes sophisticated yet familiar, if that makes sense.
This is a charming thirst-quencher, and perfect to revive families wilted by the summer heat. I could see building a party around this drink! While it's perfectly refreshing as-is and kid-friendly, you could adult it up by adding vodka or gin or hey, tequila! I added no alcohol because this is so easy to glug and so satisfying that I was afraid of drinking it too fast and getting liquored-up. Suit yourself, but believe me when I say you won't miss the booze.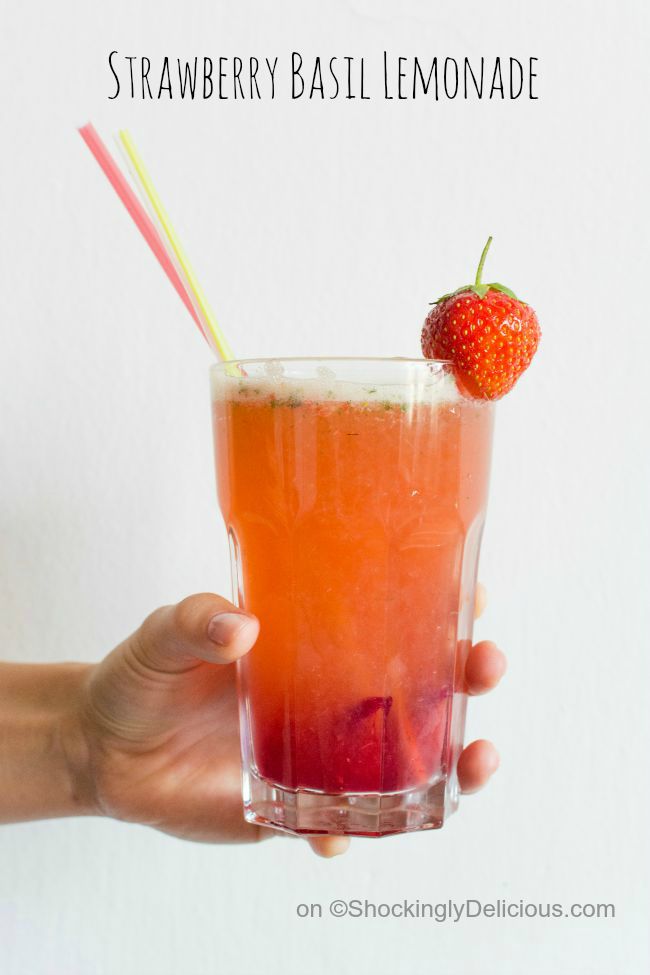 Basil, strawberries and lemons, you ask, screwing up your face in wonderment?
Never fear, it is a flavor match made in summer heaven.
Strawberry Basil Lemonade
Summer's glut of strawberries and fresh basil combine magically to make a stunningly refreshing Strawberry Basil Lemonade. Spike it if you dare.
Ingredients
1 cup fresh Meyer lemon juice
3/4 cup granulated sugar (use super fine sugar if you have it)
4 cups water
15 fresh strawberries, hulled
About 20 leaves fresh basil
Directions
Put lemon juice in a large pitcher. Add sugar and water and stir to combine and dissolve the sugar.
Using a mini chopper or mini food processor, pulse to grind the strawberries and basil into a chunky paste. Stir this paste into the lemonade. It will turn a beautiful pink, and some of the basil and tiny pieces of fruit will float.
Refrigerate until chilled. Give it a stir before pouring over ice in glasses.
Serves 4-5.
Notes
Recipe source: Lightly adapted from What's Gaby Cooking.
https://www.shockinglydelicious.com/strawberry-basil-lemonade-recipe/
Copyright Dorothy Reinhold | ShockinglyDelicious.com. All rights reserved.
Pin the image below for Strawberry Basil Lemonade to your Pinterest board to save this recipe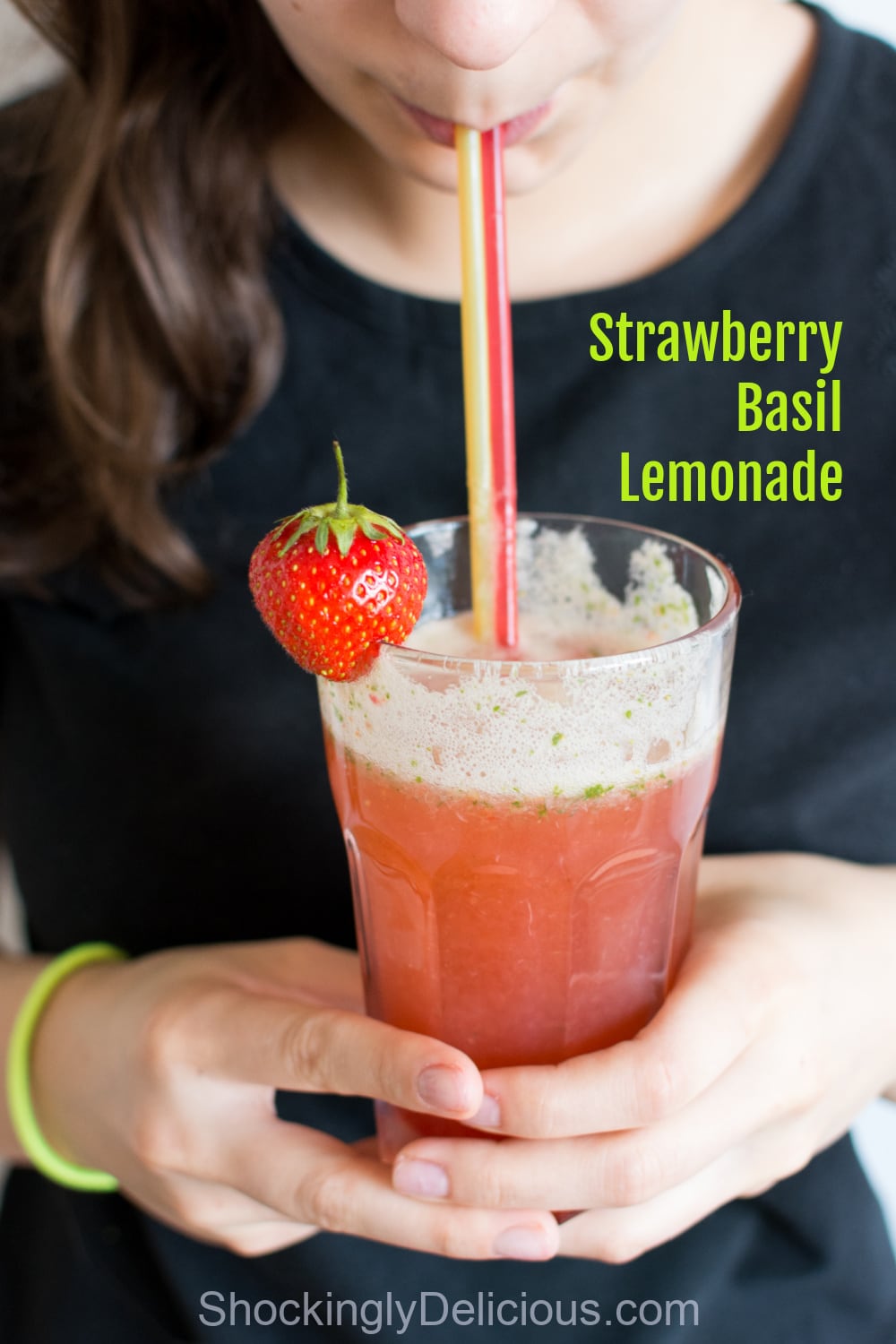 Photos by Jakub Kapusnak
Want more refreshing pink drinks?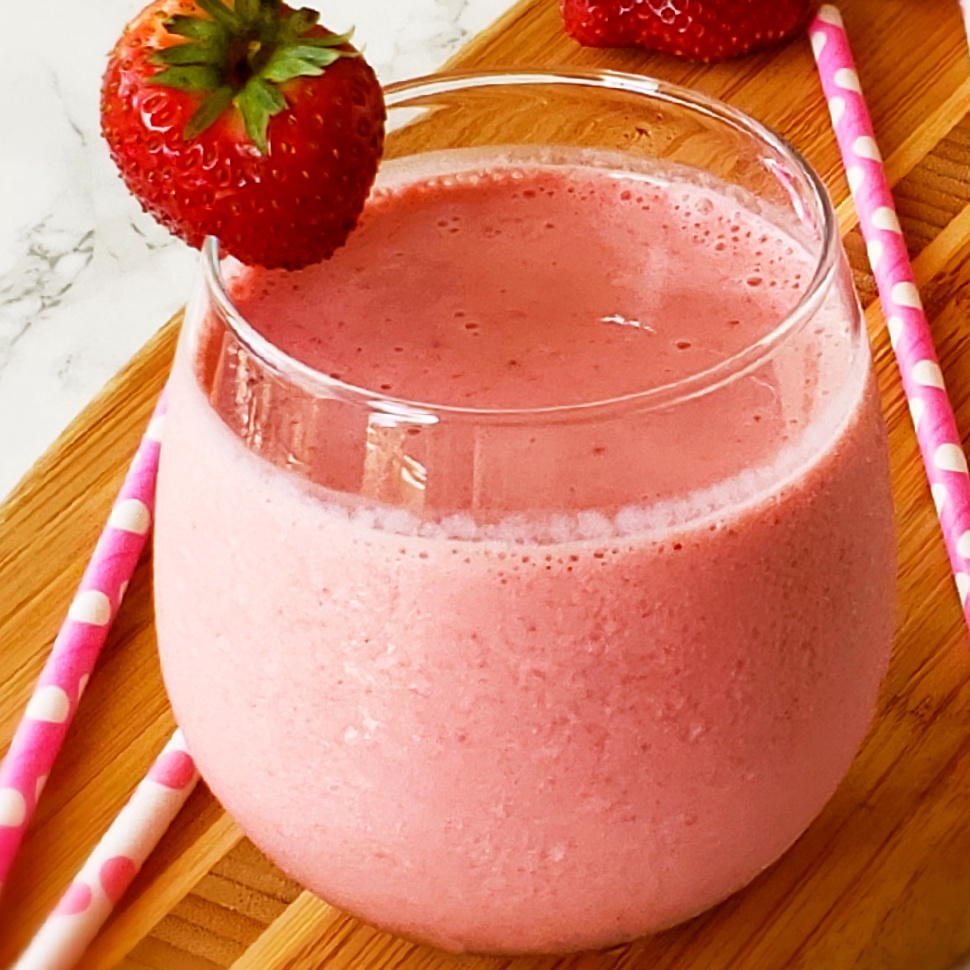 Strawberry Lassi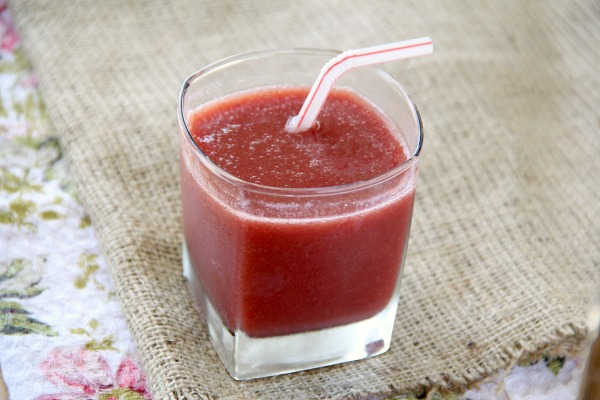 Watermelon Breakfast Smoothie
Thanks for visiting…are you hungry for more? Follow Shockingly Delicious on…
FACEBOOK | PINTEREST | INSTAGRAM | TWITTER
…for all the latest recipes, ideas and updates!
This post may contain affiliate/referral links. It is a way for this site to earn advertising fees (at no cost to you) by advertising or linking to certain products and/or services.