Print This Post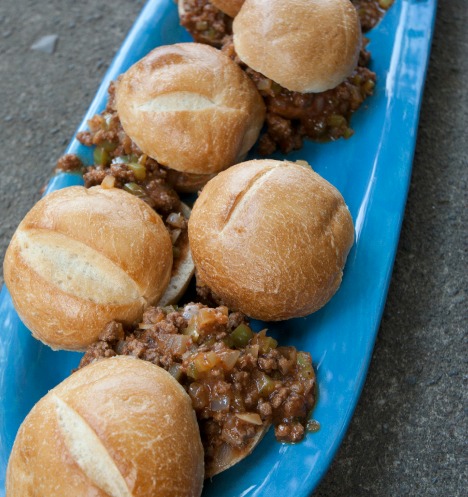 Say what you want (and many have) about Kate Gosselin, the reality TV personality of the show "John & Kate Plus 8." My kids and I used to watch that show religiously, and I privately marveled at the logistics it took to outmaneuver eight children – a set of twin girls, and sextuplets.
Watching her, I felt like a piker, having only to deal with my two. While many days I felt utterly spent by the demands of parenthood, what must SHE have felt? There isn't even a word for how exhausted she must have been.
Her strong personality and the bitter breakup of her marriage prompted the usual sniping and flame-throwing by those in the audience who haven't walked in her shoes, so yes, say what you will, but admit one thing: That woman has to know how to get dinner on the table, times 9, every night!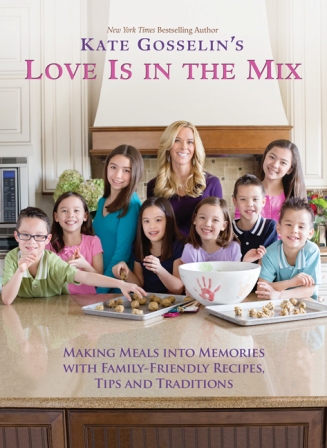 She gives us a window into that dinner magic with her new cookbook, "Love is in the Mix: Making Meals into Memories with Family-Friendly Recipes, Tips and Traditions," (Heath Communications, Inc.; $22.95).
"Every day is a crazy day…and then there's still dinner to be made," she starts off.
Amen, sister. You're already speaking our language!
Tips and ideas from Kate Gosselin
Break out that time-saving slow cooker and get it to work for you.
Cook one for today and one to freeze for a crazy day.
Make some family traditions (apple picking, the Gosselin family birthday cake with to-die-for peanut butter icing, Friday night movie night with a popcorn surprise).
Her "Braces On and Braces Off Parties" are genius. She's had to throw 16 of those.
I am officially stealing her "Ice Cream for Dinner Night."
But what about day-in, day-out, regular, ordinary busy days, crazy-busy days when you are out of steam before dinner is made?
She comes up with a plethora of possibilities, including Pizza Meatballs (a center core of mozzarella!), Mediterranean Veggie Wrap, and Easy Chicken Enchiladas, for example — the things she feeds her family every night.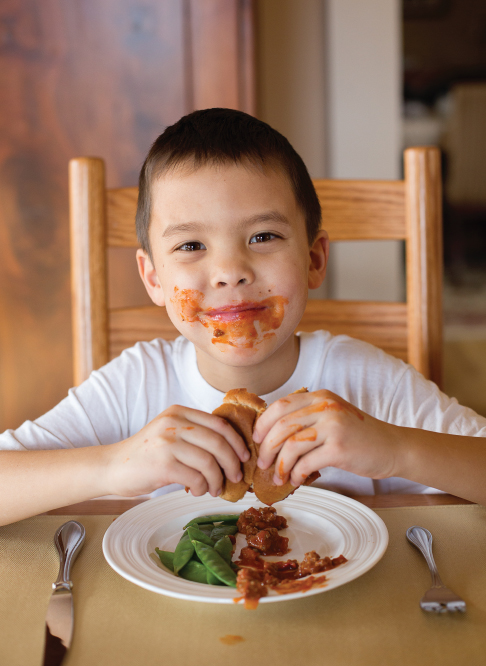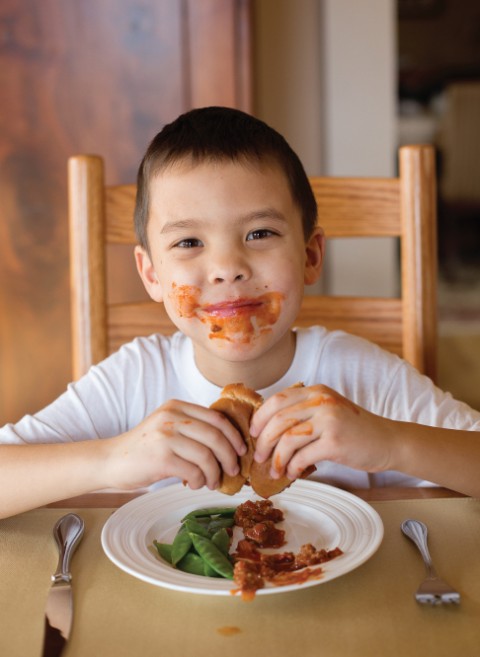 Today, though, let's make her Very Sloppy Joels, named after one of her sextuplets, Joel Kevin, born with his five siblings on May 10, 2004.
Fire up the skillet and call your own brood for dinner!
Recipe: Very Sloppy Joels
Summary: Kate Gosselin says, "This recipe is a great way to hide veggies, and the kids can't get enough of it. I serve the leftovers (if there are any!) with tortilla chips the next day for lunch. It's always a hit."
Ingredients
2 pounds ground beef
1 onion, finely chopped
1 cup finely chopped green pepper
1 cup finely chopped celery
1½ cups ketchup
6 tablespoons Worcestershire sauce
3 tablespoons apple cider vinegar
3½ tablespoons sugar
4 tablespoons yellow mustard
3 teaspoons celery seed
1 teaspoon salt
Instructions
In a large saucepan, brown the beef. Add the onion, green pepper, and celery and continue to cook for 3-4 minutes.
Mix in all of the remaining ingredients and cover; simmer on low for 30 minutes. Serve on buns.
Preparation time: 10 minutes
Cooking time: 45 minutes
Number of servings (yield): 8-10
Culinary tradition: USA (General)
Want another Sloppy Joe recipe?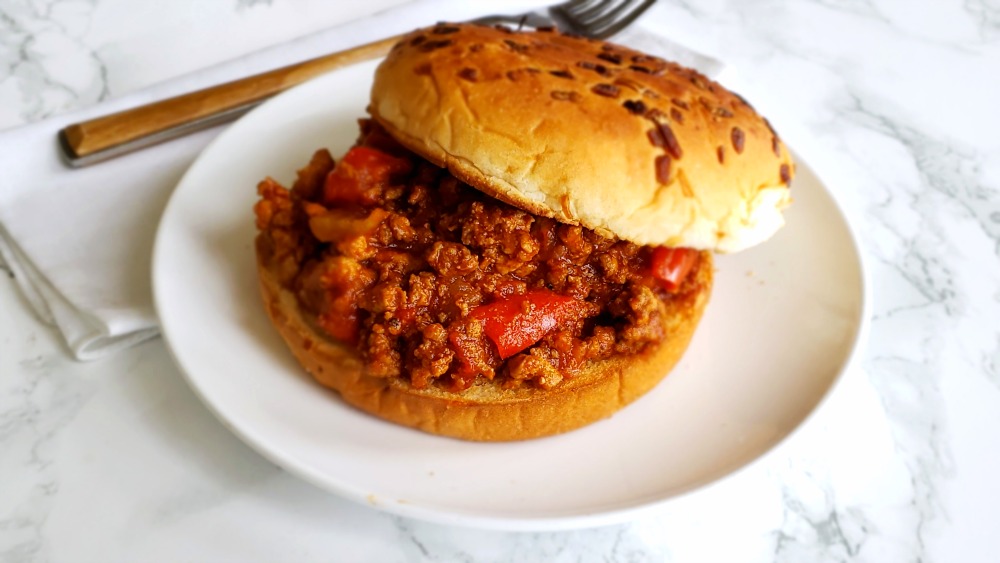 Instant Pot Sloppy Joes will be on the table in a jiffy! You can have them on buns, or over shredded cabbage for a lower-carb version.
Disclosure: Health Communications sent the cookbook for review. Photos and recipe are reprinted with permission.
Thanks for visiting…are you hungry for more? Follow Shockingly Delicious on…
FACEBOOK | PINTEREST | INSTAGRAM | TWITTER
…for all the latest recipes, ideas and updates!
This post may contain affiliate/referral links. It is a way for this site to earn advertising fees (at no cost to you) by advertising or linking to certain products and/or services that I approve and prefer.