Print This Post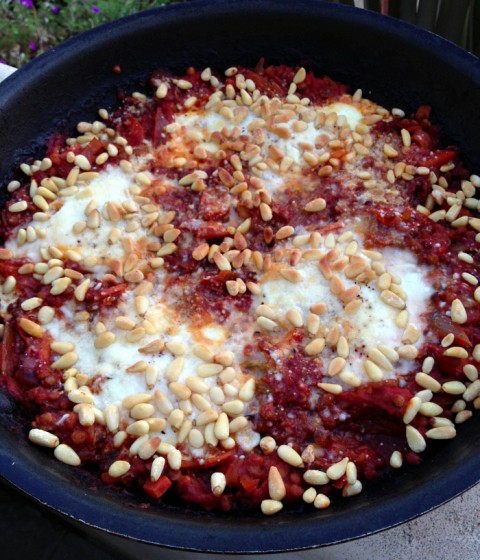 When I am rustling up breakfast, I try to figure out what's for dinner. Otherwise, 5 p.m. will be here and I won't know what the plan is.
But when I came back from a 2-week vacation recently, I was off my routine. For several days in a row, dinnertime came and I just looked like a deer in the headlights.
Luckily, I have some foodie friends whose ideas inspired me, and based on the photos of their recipes, I put the flame on under the skillet and got to work. It's fun to make up your own recipe based on just an idea. Try it sometime!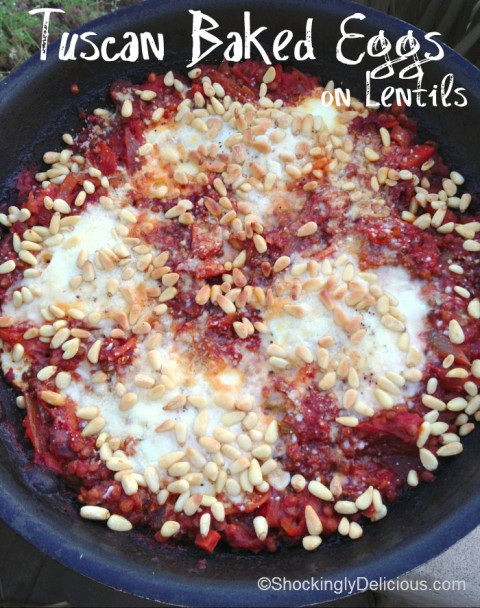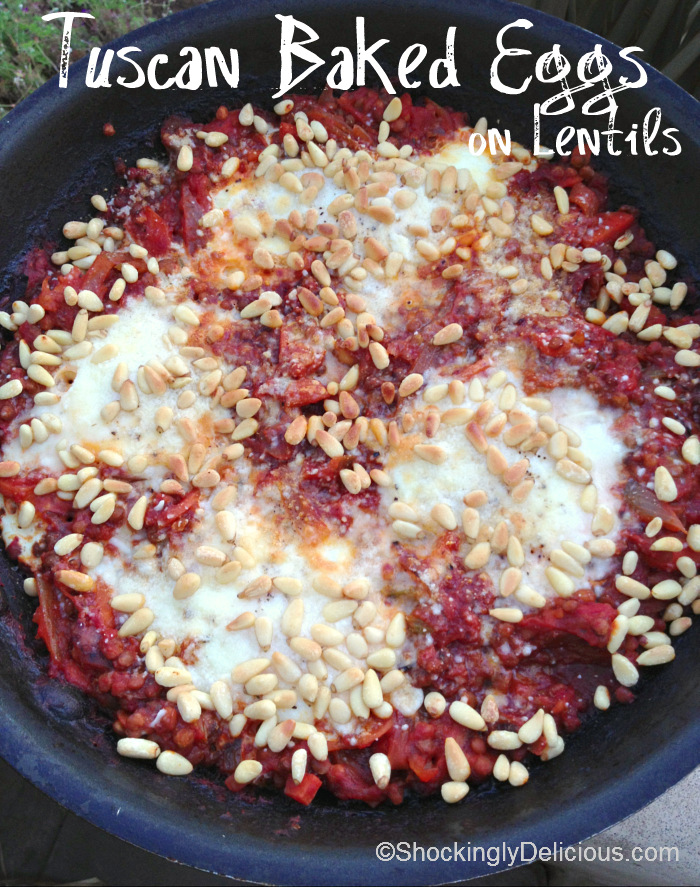 The starting idea was Tuscan Baked Eggs, which I had never heard of before, but unfamiliarity shouldn't stop you; it should drive you forward! Here's what I saw in the refrigerator and pantry that helped me out: eggs, steamed lentils (I always keep a package of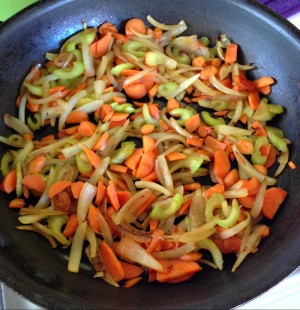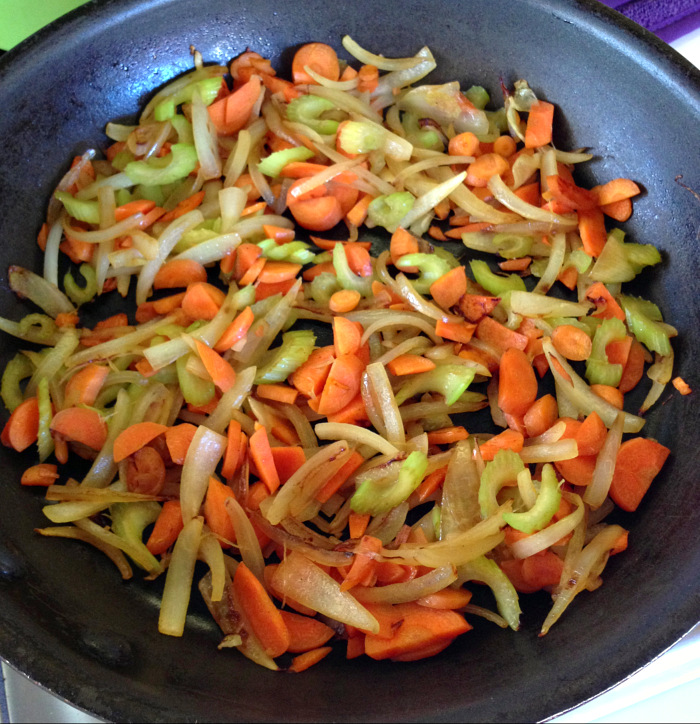 these on hand for speed), jarred pasta sauce, carrots, celery, onion, Parmesan cheese.
Ready, set, go! In less than 30 minutes, I had a new, tasty, healthy, Meatless Monday meal.
Recipe: Tuscan Baked Eggs on Lentils
Summary: Gently baked eggs rest atop a flavorful, tomatoey lentil bed, with Parmesan and pine nuts on top, for a fast Meatless Monday.
Ingredients
1 tablespoon extra virgin olive oil
½ large onion, chopped
2 ribs celery, chopped
2 carrots, chopped
½ teaspoon dried oregano
1 (17.63-ounce) package steamed lentils (you will use half the package)
1 (25-ounce) jar pasta sauce (I used Gina Rispoli Arrabbiata Sauce)
5 eggs
¼ cup grated Parmesan cheese
¼-1/3 cup pine nuts
Optional: 2-3 tablespoons drained capers for garnish
Instructions
Heat oil in large skillet and saute onion, celery, carrots and oregano until the vegetables are soft and beginning to caramelize, about 10 minutes.
Stir in half the package of steamed lentils and the whole jar of pasta sauce, stir, cover and simmer on low for about 10-15 minutes.
Heat broiler in oven. Remove skillet lid, stir mixture (add a tablespoon or two of water if it seems too dry) and make slight indentations with the back of a spoon; crack an egg into each indentation. (I allowed 1 egg each for me and the kids and 2 for my husband; your mileage may vary.) Replace skillet lid and cook mixture on low for about 4-5 minutes.
Remove lid, sprinkle eggs with grated Parmesan and pine nuts, and move the skillet to the broiler. Broil uncovered for 2 minutes, which will toast the pine nuts and finish cooking the eggs.
Remove from oven and garnish with capers (if you like them), or snipped chives, or leave them as is.
Serve onto plates, with a toasted bagel half tucked beside.
Serves 4.
Preparation time: 5 minutes
Cooking time: 30 minutes
Diet type: Vegetarian
Number of servings (yield): 4
Culinary tradition: Italian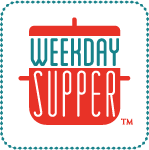 Throughout the week, you can find the #SundaySupper team sharing #WeekdaySupper meals as well. Getting families back to the dinner table is our mission, and I hope we inspire you to try some of our delicious recipes. You can find them on our Pinterest Boards as well as at our weekly #SundaySupper chats on Twitter. We meet up each Sunday at 4 p.m. Pacific Time to chat about our best food ideas and recipes, to encourage families to meet for meals around the family dinner table. Please join us!
This week's fabulous recipes from five contributors are: