Print This Post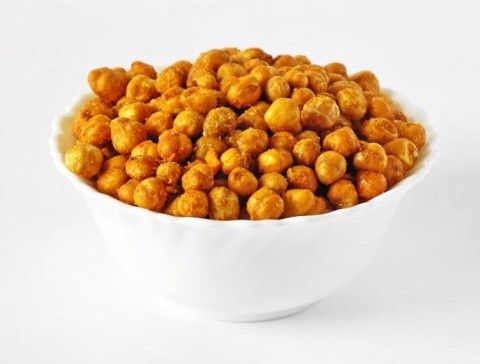 This is a sponsored post written by me on behalf of Pompeian. All opinions are 100% mine.
The merits of a Mediterranean diet made headlines recently, with a Mayo Clinic study that showed the heart-healthy way of eating lowered illness and death from heart disease and cancer, and reduced the incidence of some diseases like Parkinson's and Alzheimer's.
The traditional cooking style of countries bordering the Mediterranean Sea has long been encouraged as a way to prevent major chronic diseases.
But what are the hallmarks of a Mediterranean diet and how can we eat more like they do?
Fish, poultry, whole grains, legumes, nuts, fruits and vegetables, but very little red meat or processed foods, and a reliance on olive oil instead of butter, saturated fats, hydrogenated oils or animal fats. Wine in moderation and more herbs/less salt are also part of the strategy.
Olive oil has gained popularity in the last decade as a healthy fat, and with these recent findings, it is fast becoming the go-to cooking oil. If you haven't tried it yet, now's the time, for your taste buds and your health.
Pompeian Olive Oil, a leading brand, has two new products that help you on your way to including more heart-healthy fats in your diet.


The first is Pompeian OlivExtra Premium Mediterranean Blend – a mix of canola oil, extra virgin olive oil and grapeseed oil that works well in salads, sautéing and frying.
The second is a lesser-known oil but a secret of good chefs everywhere – 100% grapeseed oil. It has similar health benefits to olive oil, but is even more versatile. Grapeseed oil is pressed from the seeds of grapes, has a clean, light taste and has a high smoke point, which means it is more suited for stir-frying, sautéing, deep frying and other high-temperature cooking.
Its delicate flavor makes it useful for baking, pancakes, waffles, mayonnaise and oil infusions, as well as stovetop cooking. And importantly, it has a high polyunsaturated fat content.
The challenge
To encourage you that it is "time to change your oil," Pompeian has challenged food bloggers and home cooks to re-imagine a recipe that uses butter or vegetable oil, and instead try Pompeian's Grapeseed Oil or OlivExtra Premium Mediterranean Blend in it. Simply post the recipe with an accompanying picture on your blog, and then share a link to it on the Pompeian's Time to Change Your Oil App.
A winner will be selected by Hungry Girl Lisa Lillien and will receive an all-expense paid trip to BlogHer Food '13 in Austin, TX June 7-8.
C'mon, you know you want to go to BlogHer Food, so go ahead and get started on your recipe, post it to your blog and enter the sweepstakes! Everyone who enters will receive from Pompeian a voucher for a free bottle of Pompeian oil.
To start your creative juices flowing, try this easy recipe for fried chickpeas done on the stovetop in herbed grapeseed oil and seasoned with smoky paprika. This would be great for a cocktail snack or a movie-watching nibble, wouldn't it?
Summary: Crunchy, smoky chickpeas lightly fried in grapeseed oil are a protein-packed, healthy snack. 
Ingredients
Instructions
Dry chickpeas thoroughly with paper towels.
Using a candy thermometer, heat oil in a large, deep skillet over medium-high until it reaches 355 degrees. Add chickpeas, zest and thyme to pan in batches to avoid overcrowding.
Fry chickpeas for about 5 minutes or until deep golden brown. Remove to a paper-towel-lined baking sheet and sprinkle with paprika and salt. Serve immediately.
Makes 4 servings
Preparation time: 5 minutes
Cooking time: 15 minutes
Diet type: Vegetarian
Diet tags: High protein
Number of servings (yield): 4
Do you want to go to BlogHer '13? Tell me why in the comments below!