Print This Post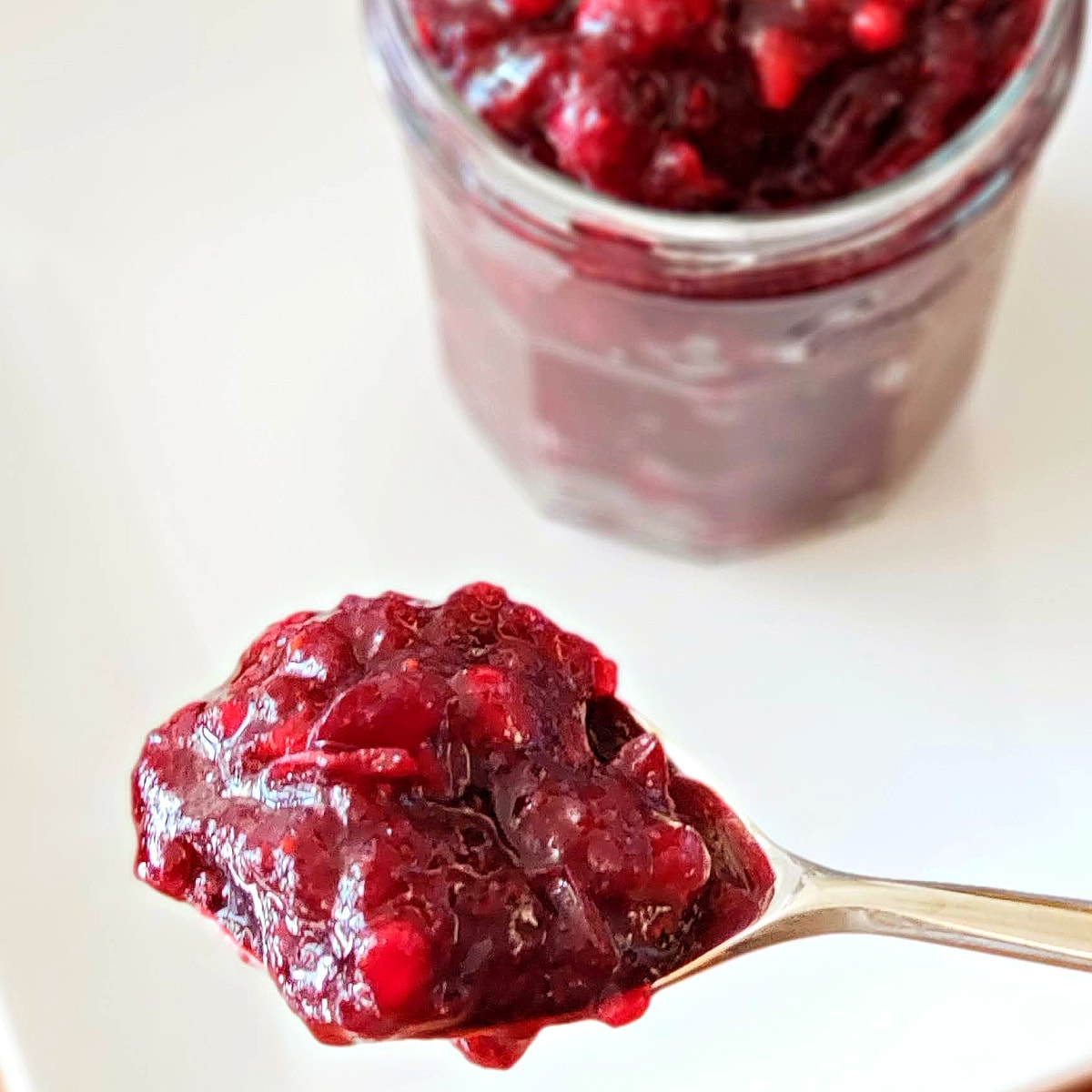 Skillet Cranberry Sauce with Port will be your easy, elegant, complex addition to the Thanksgiving table — sweet and tangy, with bright orange and rich port flavors.

Over the years, I've become the cranberry sauce queen, making between 3-5 difference sauces for our Thanksgiving table. One year, I handed out ballots and had everyone vote for their favorite. Another year I had them guess what was in each one. That was pretty funny. And sometimes the sauce that someone thinks is their favorite gets bumped out of first place in favor of a new sauce.Trying new recipes for cranberry sauce for our Thanksgiving and Christmas holiday meals is as fun for me as it is for my family. I think if I showed up with only one sauce, there might be groans of disappointment.
Let this easy Skillet Cranberry Sauce be your new one to try this year. Although it has port in it, the alcohol burns off, and it is not at all boozy tasting.
How to make Skillet Cranberry Sauce with Port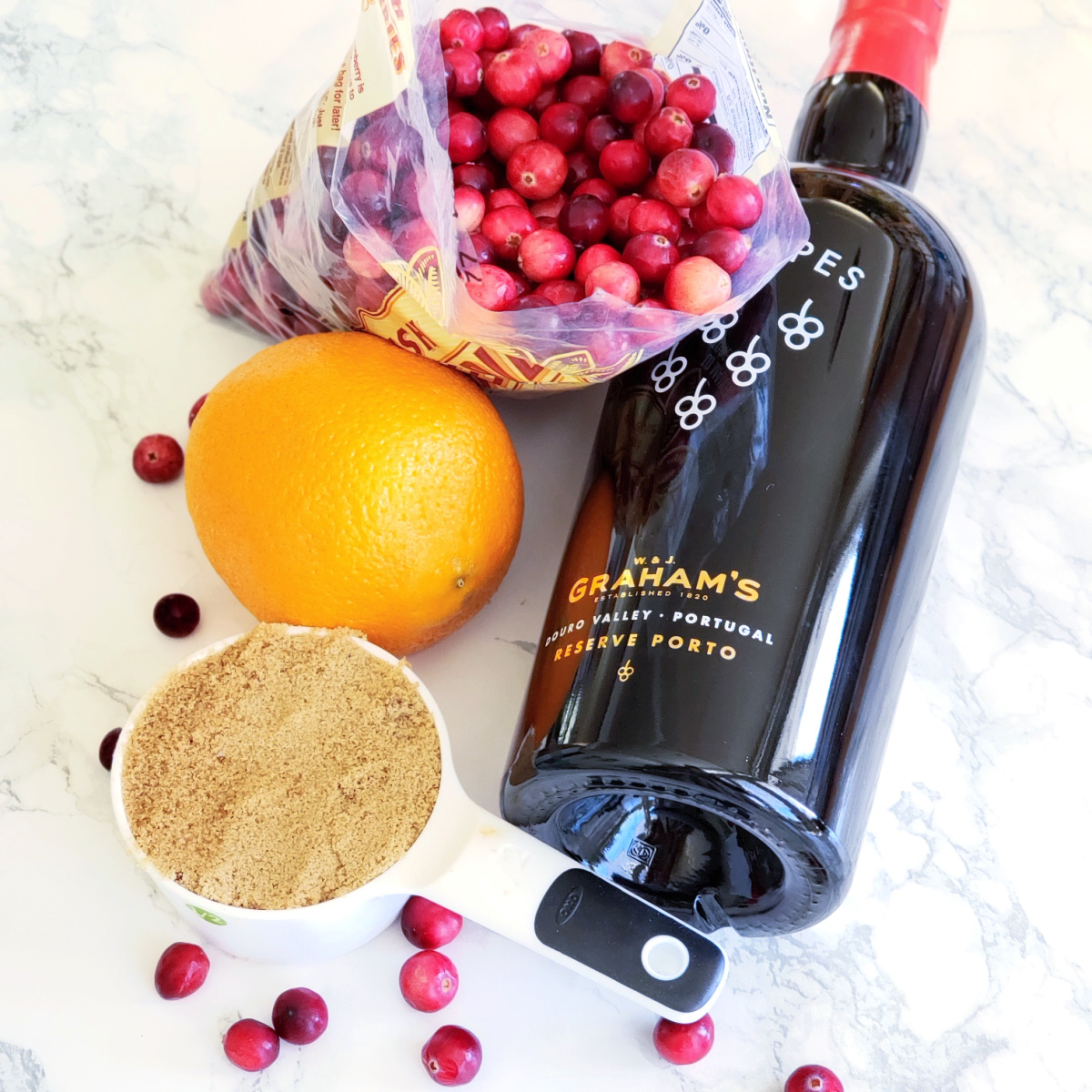 First, as always, gather your ingredients. For this sauce, you'll need…
Cranberries (fresh if possible, or frozen is OK)
Brown sugar
Port (I prefer ruby, but tawny is fine, too)
Orange
Kosher salt (I use Diamond Crystal brand. If you use Morton brand, use half as much)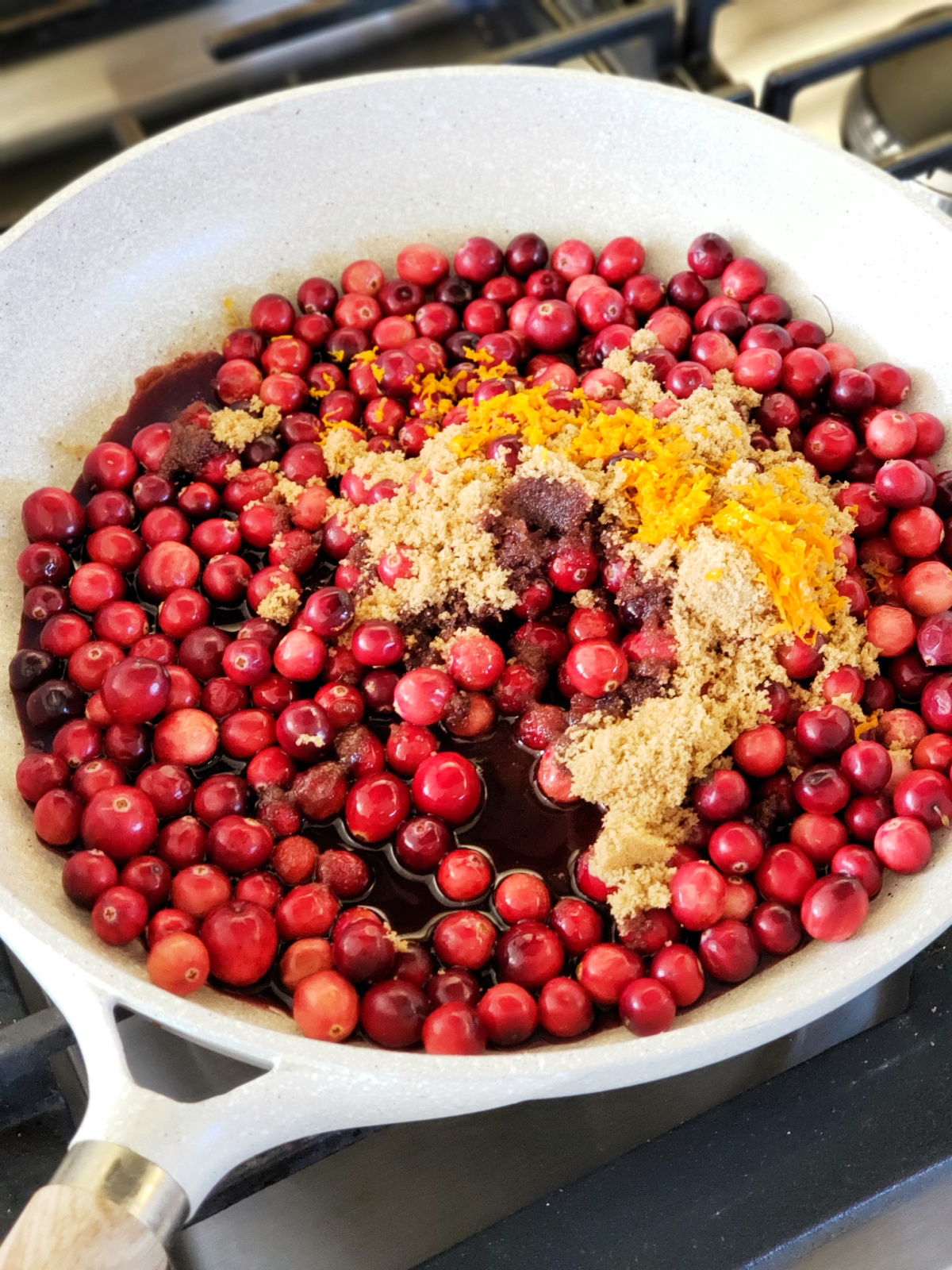 Put all ingredients into the skillet and fire it up!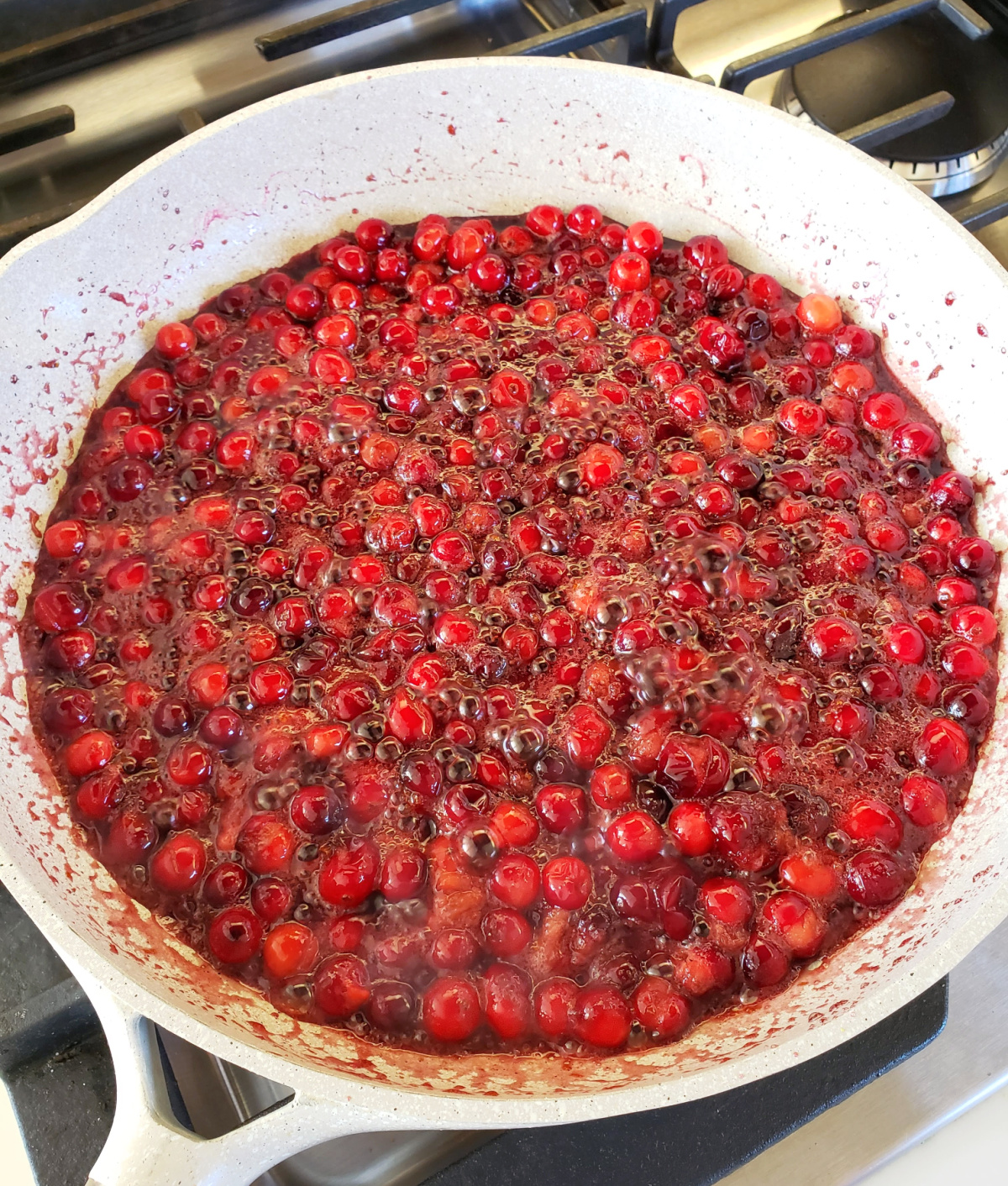 Bring it to a simmer.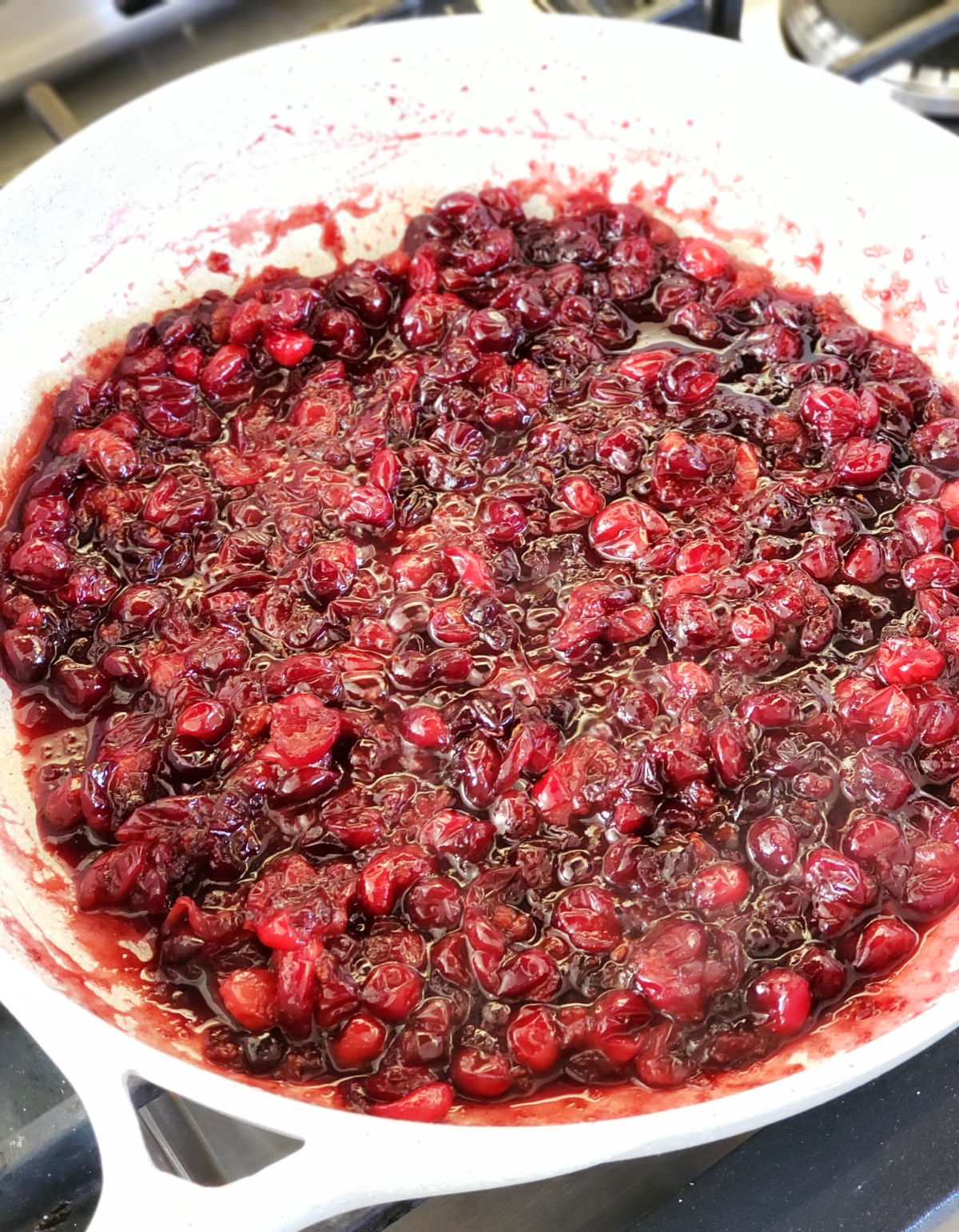 Cook for a few minutes, until most cranberries pop and it starts getting thicker.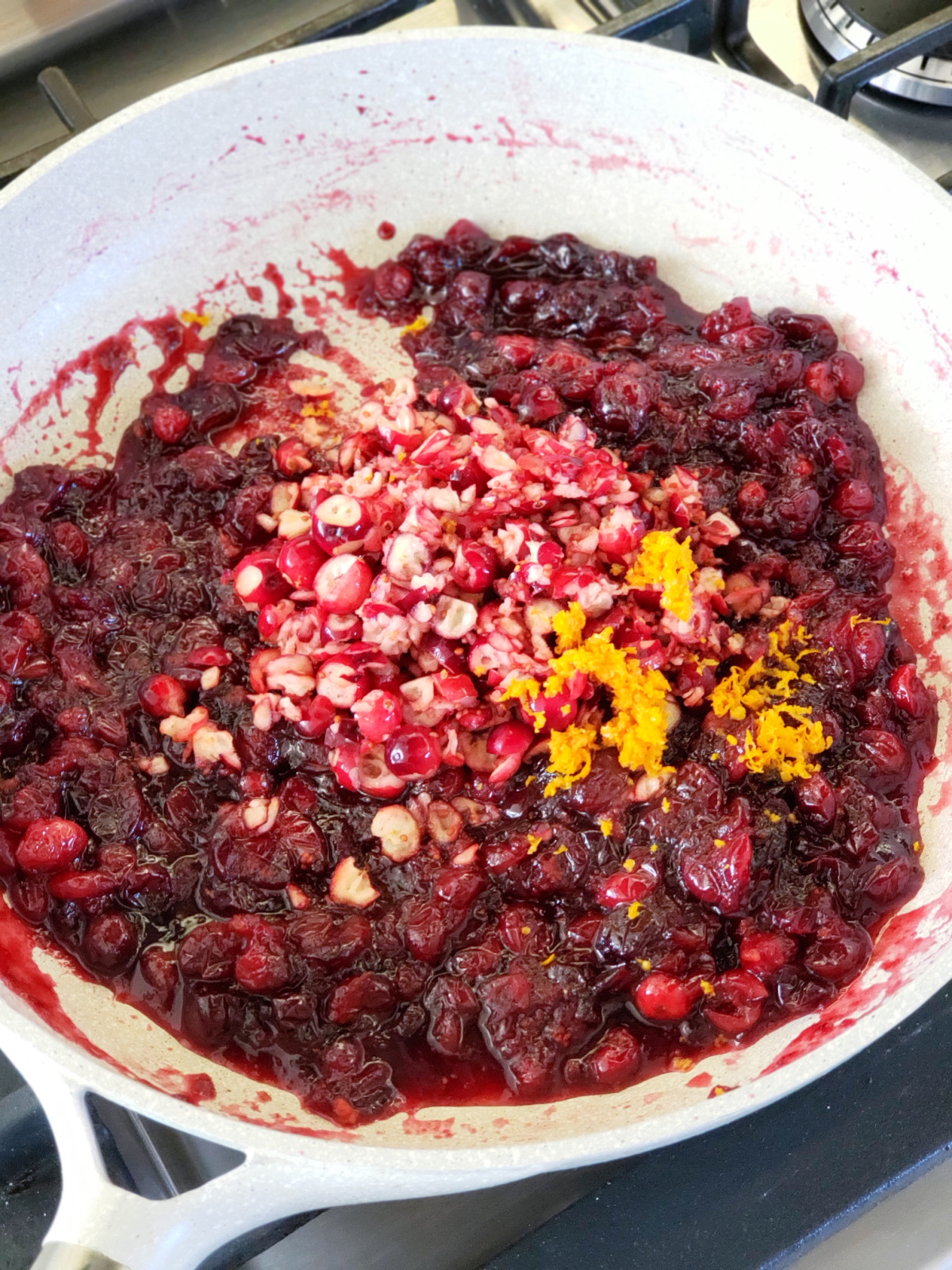 Stir in the chopped cranberries and rest of the orange zest.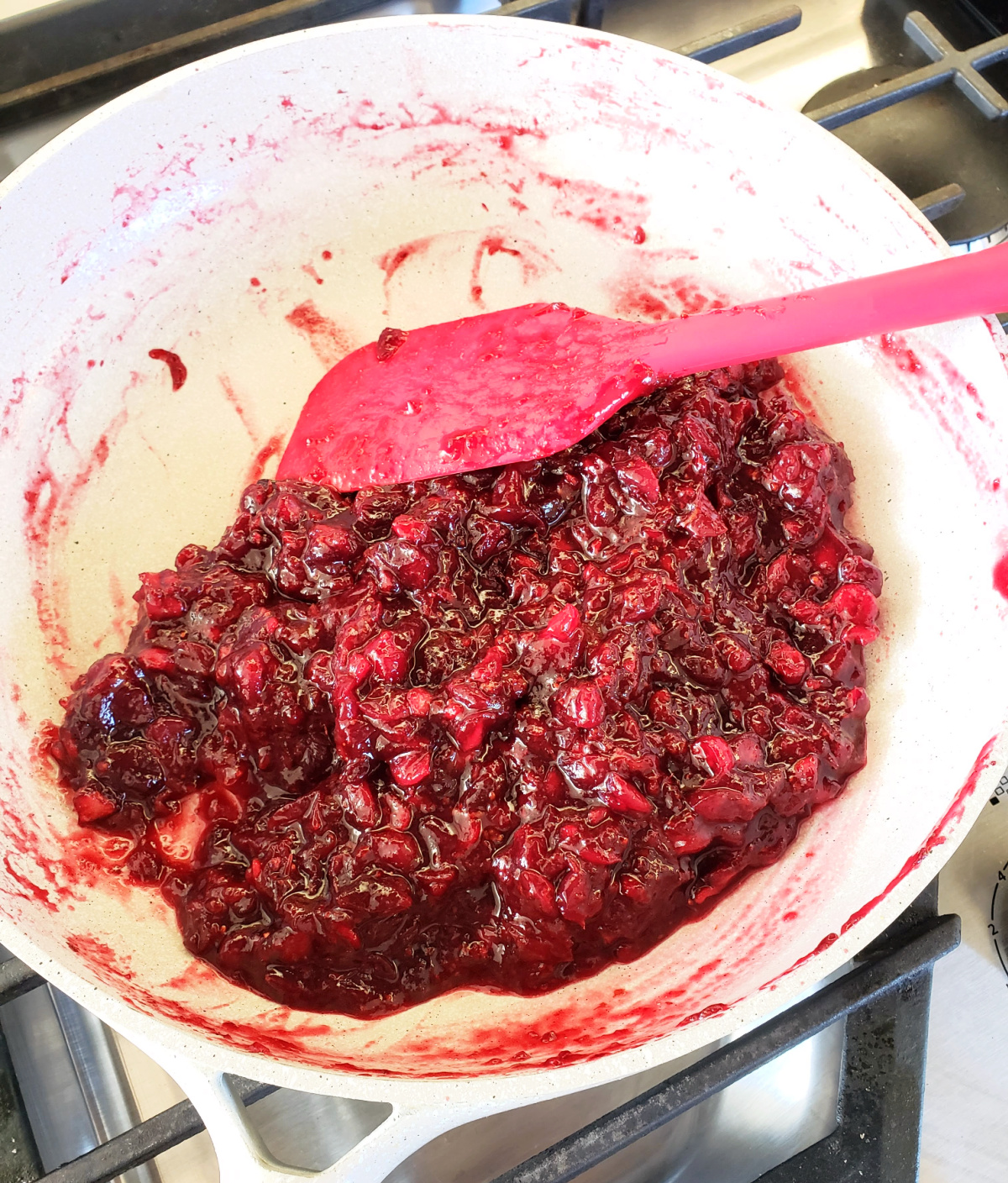 When it's done, it should be thick and jam-like.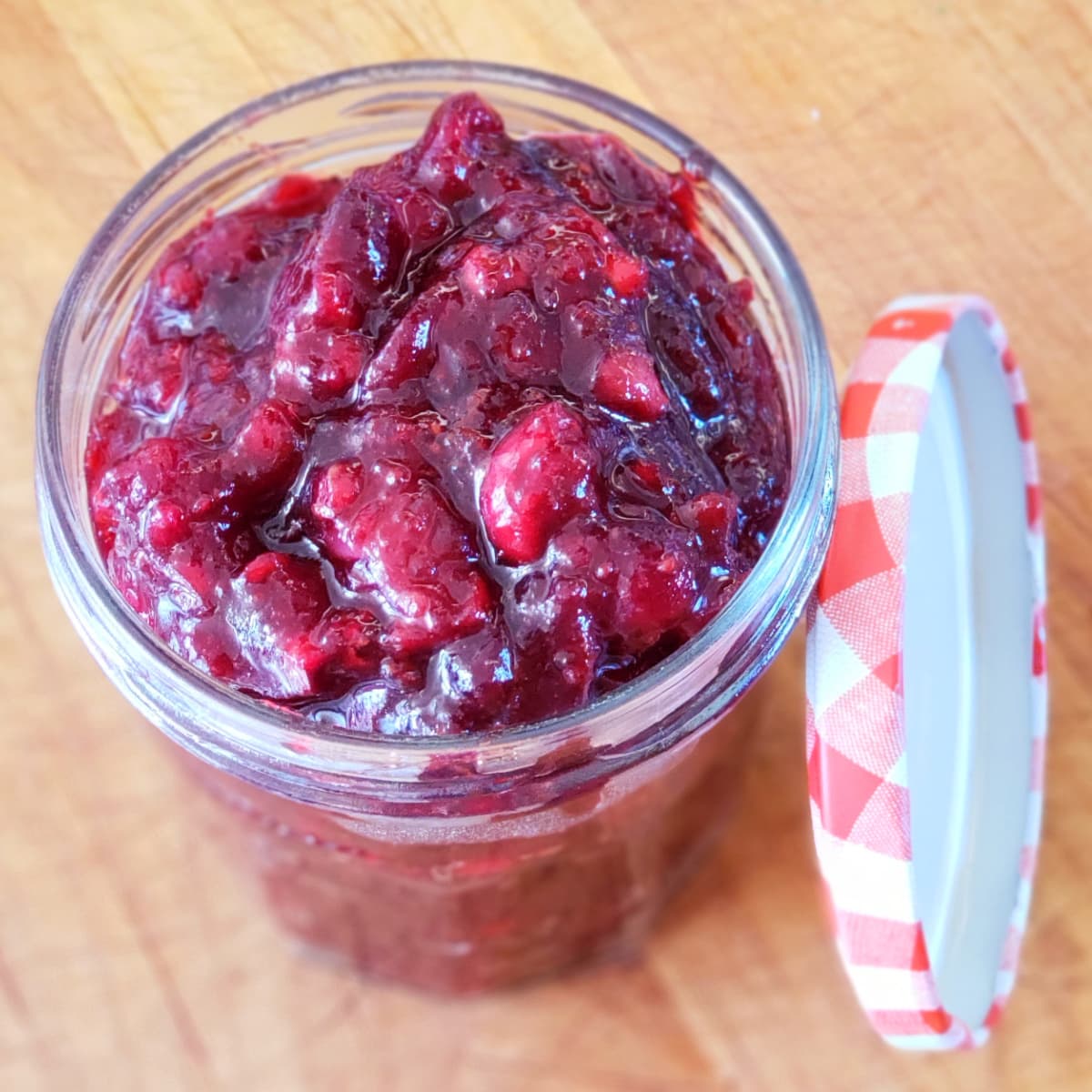 A word of advice: make any of these sauces ahead of time, as much as 1-3 weeks! They'll be the better for it, sitting in the back of the refrigerator, awaiting their spotlight on the big day. Be sure to label the jar!
Skillet Cranberry Sauce with Port
Skillet Cranberry Sauce with Port will be your easy, elegant, complex addition to the Thanksgiving table -- sweet and tangy, with bright orange and rich port flavors.
Ingredients
1 bag (12 ounces) cranberries
3/4 cup brown sugar
1/3 cup port -- either ruby port or tawny port will work
Zest of 1 orange
Kosher salt -- a pinch
Directions
Pour cranberries into a large skillet. Remove about 1/2 cup of cranberries and finely chop them; set these aside.
Add the sugar, port, half the orange zest and a pinch of kosher salt to the skillet and stir. Heat until mixture is simmering, then turn down heat to low, cover skillet and cook until many of the berries have popped and the sauce is thicker, about 6-10 minutes. Stir often during this time. Stir in the reserved chopped cranberries and the rest of the orange zest, and cook for 30 more seconds until everything is combined and jammy.
Spoon into a serving bowl, cover and chill in the refrigerator until you're ready to serve. If you're making it ahead of time (highly recommended!), spoon it into a lidded jar, cool and store in the refrigerator for a week or 2 until your special dinner day arrives!
Serves 4-6.
Notes
Recipe source: Adapted from a recipe by Sarah DeGregorio in the New York Times.
https://www.shockinglydelicious.com/skillet-cranberry-sauce-with-port/
Copyright Dorothy Reinhold | ShockinglyDelicious.com. All rights reserved.
Pin the image below for Skillet Cranberry Sauce with Port to your Pinterest board to save this recipe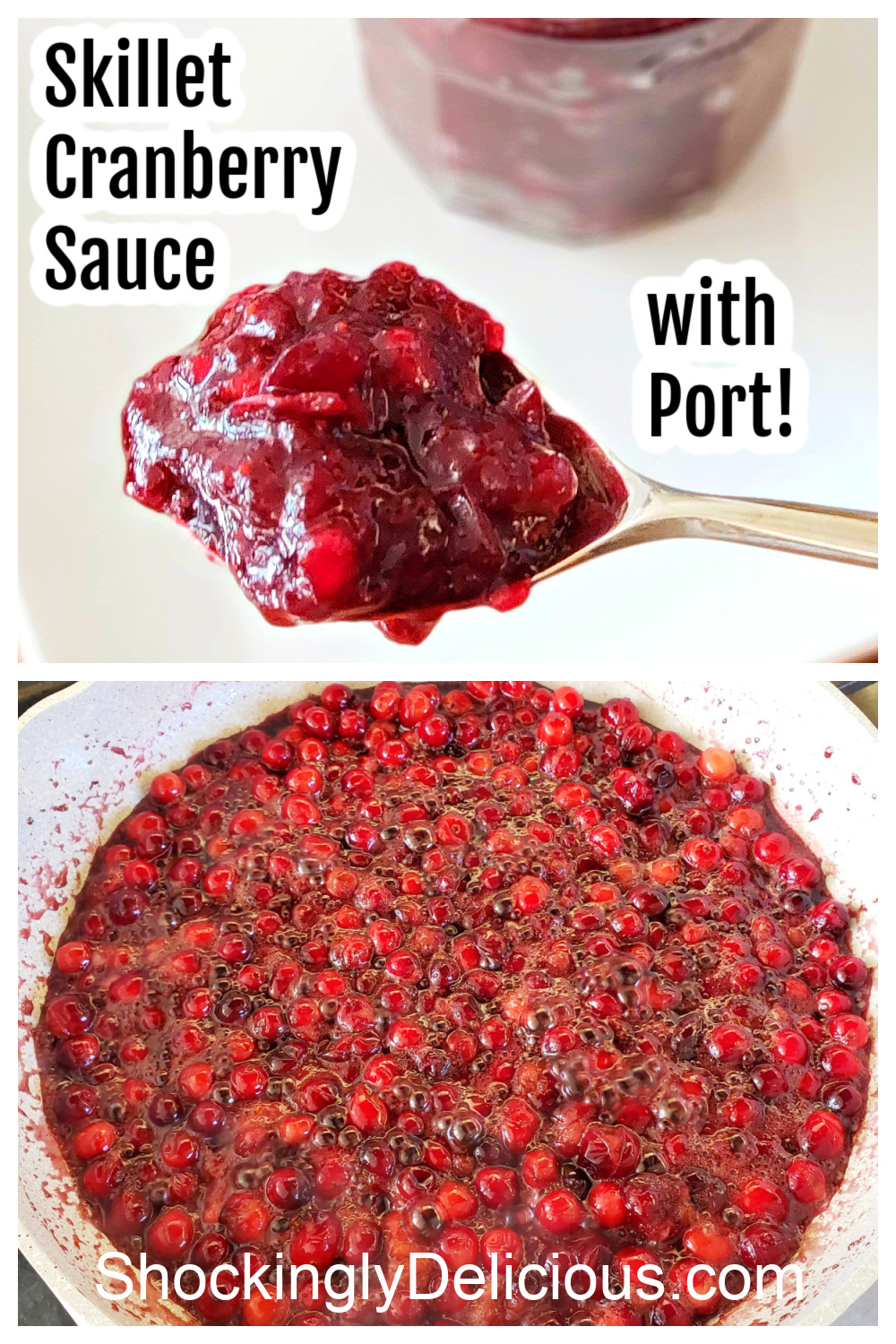 Here are Shockingly Delicious Cranberry Sauces to try
Thanks for visiting…are you hungry for more? Follow Shockingly Delicious on…
FACEBOOK | PINTEREST | INSTAGRAM | TWITTER
…for all the latest recipes, ideas and updates!
This post may contain affiliate/referral links. It is a way for this site to earn advertising fees (at no cost to you) by advertising or linking to certain products and/or services that I approve and prefer. Thank you for using my affiliate link to shop, so I can continue to bring you shockingly delicious recipes!