Print This Post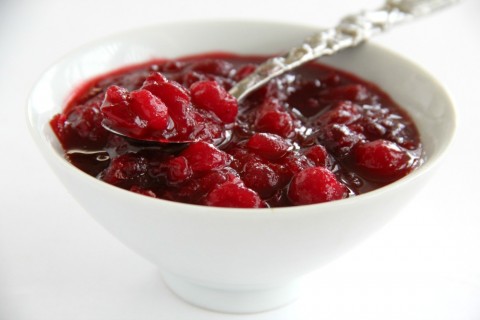 Best Ever Cranberry Sauce is a classic at the Thanksgiving table — lightly sweet, spiced, cooked gently just until the berries are tender. It will be your most requested version!
Don't even think of showing up for Thanksgiving or Christmas without this gem for the holiday feast. It takes only minutes to make, and is head-and-shoulders above any canned version. It is my most requested recipe for cranberry sauce, and is in the hall of fame for my family.
Will you trust me if I ask you to branch out a little in your Thanksgiving Day meal? It won't be painful, I promise, and it will be delicious.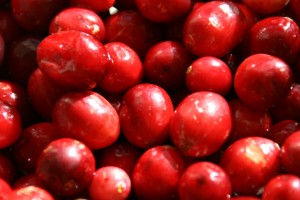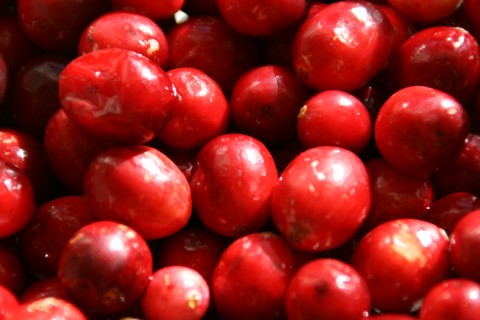 Do NOT buy a can of cranberry sauce to serve with your turkey. Instead, buy a bag of fresh cranberries, and make my favorite sauce, which is a lightly sweet, spiced version. It takes all of 15 minutes to make it, so don't even think of using lack of time as an excuse!
I've experimented with dozens of versions of cranberry sauce over the years – with Port, with Grand Marnier, with blueberries, with cherries, with raisins and nuts, making it a chutney, with sour cream and onions – even doing a cranberry sauce taste test with three different versions a few years in a row. While the taste tests were certainly fun and delicious, it soon became clear that everyone kept reaching for the same dish repeatedly, year after year.
This is the hands-down most requested recipe. If you make it a week or more before your dinner, the flavors will meld nicely. This is important, so don't make it last minute if you can possibly make it earlier.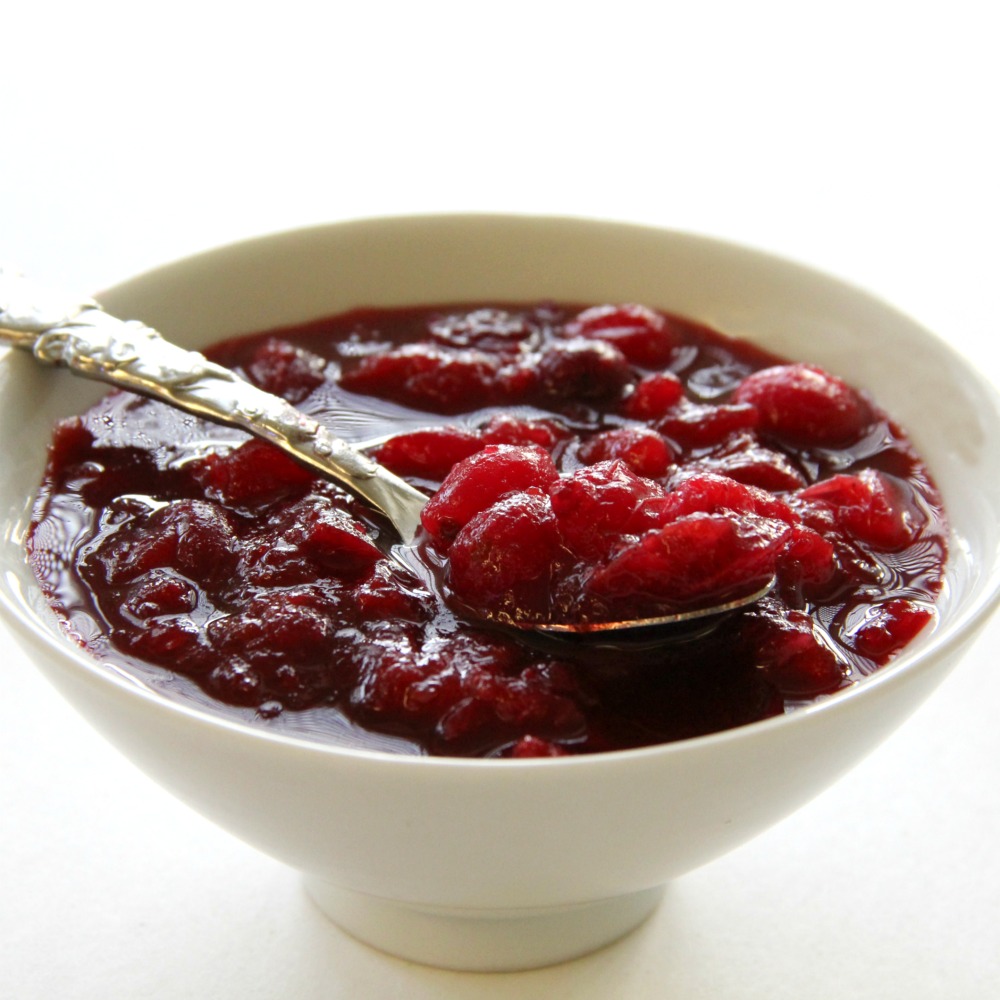 Put down that can. You can do better!
Best Ever Cranberry Sauce — Hall of Fame version
Best Ever Cranberry Sauce: The title describes this iconic holiday condiment. Winner in countless taste tests over the years, this is my most-requested version. Don't show up to Thanksgiving or Christmas dinner without it, and make this a week ahead of your big dinner, for best flavor.
Ingredients
1 1/4 cups granulated sugar
3/4 cup water
1/4 teaspoon ground cloves
1/4 teaspoon ground allspice
1/2 teaspoon ground cinnamon
1 (12-ounce) bag fresh cranberries
Zest of 1 orange (orange part only)
Directions
In a 2-quart heavy saucepan, add sugar, water and spices and cook, stirring often, until sugar dissolves, syrup is clear and comes to a rolling boil, about 3 minutes. In a colander, rinse and pick over the cranberries to remove any mushy ones. Add cranberries to boiling syrup and continue cooking, uncovered, just until they begin to pop, about 3-5 minutes (set the timer). Be careful not to cook them too long or they will get mushy.
Remove from heat, stir in orange zest and cool to room temperature, uncovered. Ladle into clean jars or plastic containers, label and refrigerate until ready to serve. You may serve it cold straight from the fridge, or serve it at room temperature, which is my favorite way.
Makes about 2 1/2 cups sauce, enough to serve 6.
Notes
Recipe source: Dorothy Reinhold | Shockingly Delicious
Cook's trick: Make two batches and stick one jar of it in the back of the refrigerator, to be discovered two months later. It will be an utterly delicious cook's treasure!
https://www.shockinglydelicious.com/shockinglydelicious-cooking-class-best-ever-cranberry-sauce-hall-of-fame-version/
Copyright Dorothy Reinhold | ShockinglyDelicious.com. All rights reserved.
Pin the image below for Best Ever Cranberry Sauce to your Pinterest board to save this recipe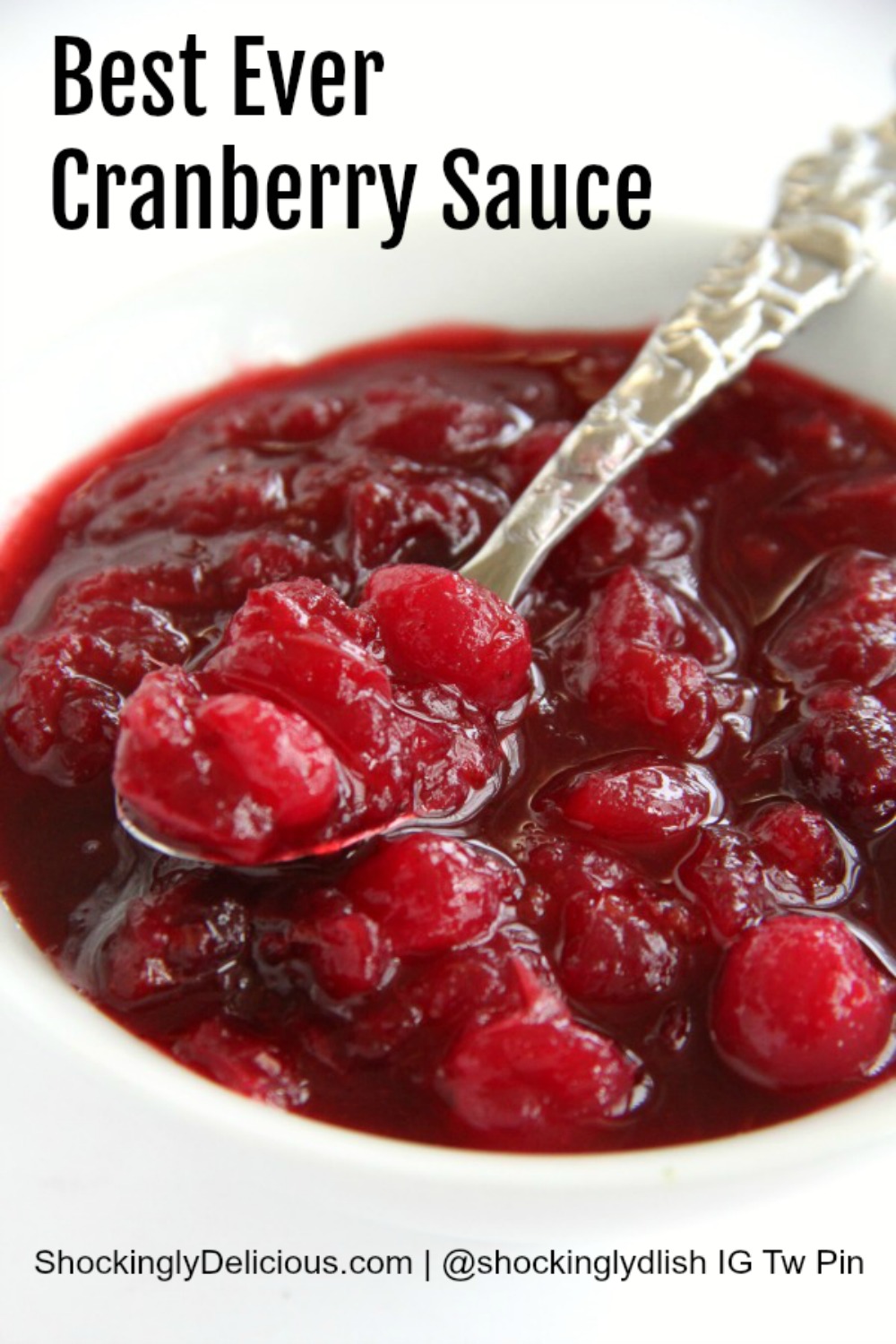 What else to do with Best Ever Cranberry Sauce
Make these Jaw Droppingly Good Cranberry Mimosas the next day. Put your feet up and enjoy your weekend!
Eat with grilled sausages
Eat with roast pork or roast chicken
Mix equal parts with mayonnaise for a sandwich spread
Make an oil and vinegar salad dressing and stir a bit of Cranberry Sauce in for a lightly sweet dressing
Other recipes for your Thanksgiving feast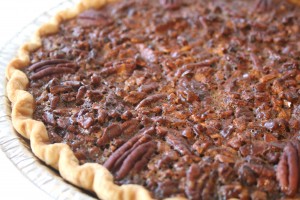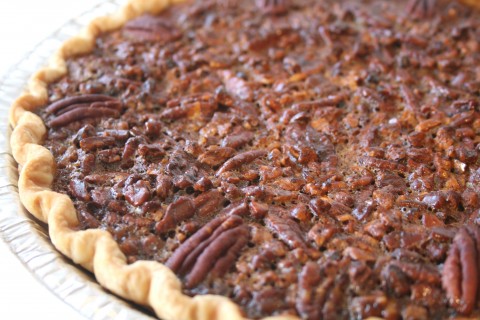 Cheese Herb Potato Gratin (looks fancy, but easy to make)
Blue Ribbon Coffee-Toffee Pecan Pie
This recipe for Best Ever Cranberry Sauce was originally published Nov. 19, 2010, and has been updated and refreshed for republication today.
The prior photo is below, for posterity. 🙂