Print This Post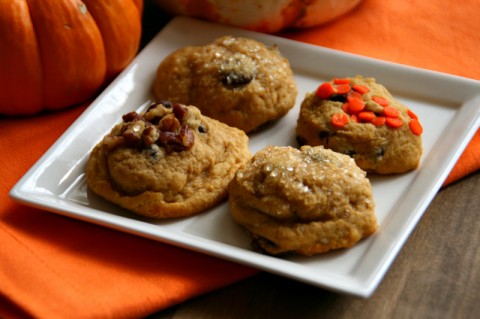 When I asked my daughter three years ago what she wanted for Thanksgiving dessert, she said, without missing a beat, "Bonny's Pumpkin Chocolate Chip Cookies."
What, no pumpkin pie? Nope, it had to be these cookies, which she had tasted each year when her friend's mom brought them to the classroom for either the Halloween or Thanksgiving festivities (or both!).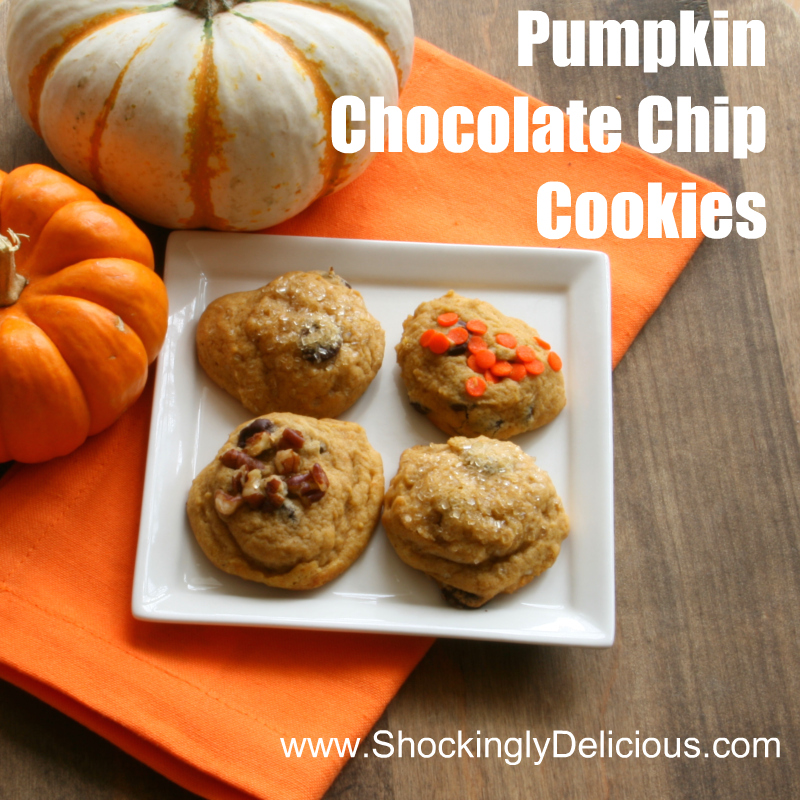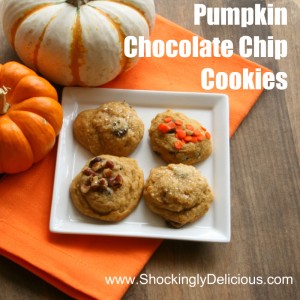 Sorry to say, that year I stubbornly baked a pie instead of giving her what she asked for. Am I forgiven yet?
But after I pulled a batch of these out of the oven the other day, I understood what all the fuss was about. Tall, airy, lightly spiced and almost cakey in consistency, these cookies speak fall.
Bonny Bolander – she of the cookies – was happy to share the recipe, and it comes with a wonderful story!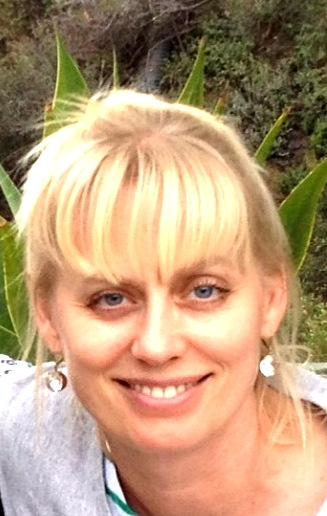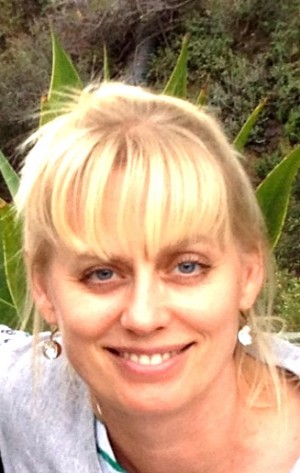 In Kindergarten, many years ago in Centerville, Utah, Bonny was assigned to bring an egg to class as her part of the cookie dough their class was making. In return, she got to bring two baked cookies home to her mom and brother (eventually there would be five siblings). She recalled her mom cut up those cookies so all three could have a taste, and immediately said, "We're making these cookies!" They were that good.
Luckily, the teacher had sent home a mimeographed copy of the recipe, which Bonny's mom still has. The recipe is now a family legend. (Note to Bonny's mom: please frame this mimeo recipe right now!)  And to my readers younger than 45, a mimeograph was a stencil duplicator back in the day, used to print small quantities in offices and for classroom materials.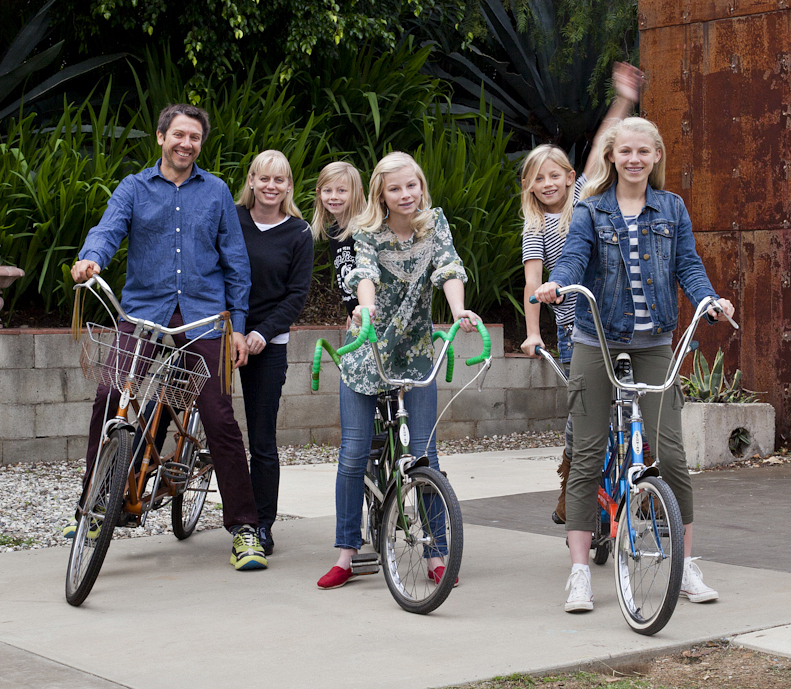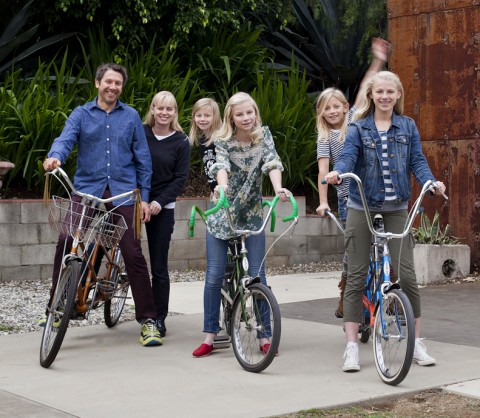 These days, Bonny makes these cookies for her own family – husband Bruce and four girls.
There are families all over town here who will be happy to have this recipe because their kids will recognize the cookies from school.
And Bonny is delighted to share it with all of you today. Perhaps you'll love it as much as we all do!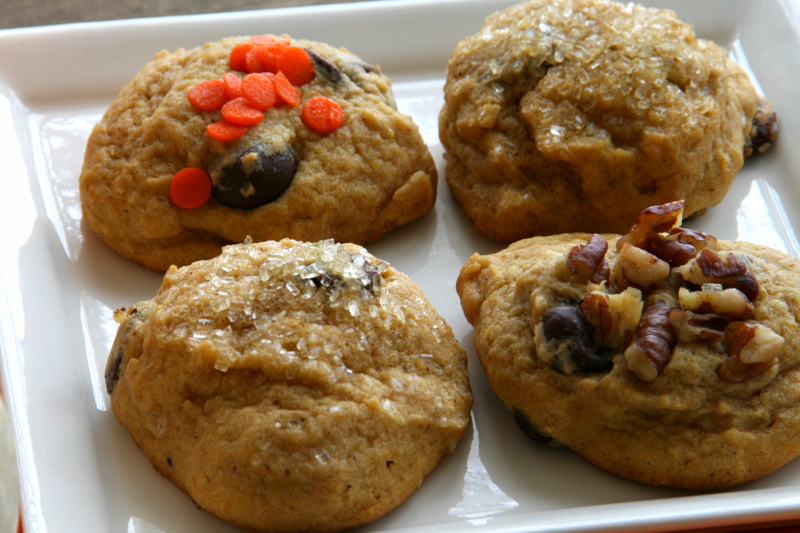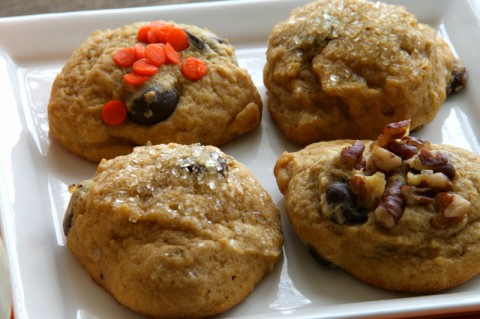 Recipe: Bonny's Pumpkin Chocolate Chip Cookies
Summary: Tall, airy, lightly spiced and almost cakey, these Pumpkin Chocolate Chip Cookies keep their shape during baking and freeze well — a perfect fall cookie!
Ingredients
1 cup sugar
1 cup shortening (see note in Advice section)
1 egg
1 cup pumpkin puree
1 teaspoon vanilla
2 cups flour
1 teaspoon baking powder
1/2 teaspoon baking soda
1 teaspoon cinnamon
1/2 teaspoon nutmeg
1/2 teaspoon salt
2 cups chocolate chips (she prefers more; I prefer 1 ¼-1 1/3 cups)

Decoration

: See note below in recipe

*
Instructions
Heat oven to 350F degrees.
Mix all ingredients. Scoop dough onto baking sheets lined with parchment paper (for easy cleanup). (Dorothy's note: I used a cookie scoop so they were uniform in shape. They will retain their shape and won't spread while baking.)

*

Bonny bakes these plain. I wanted to fancy them up a tad so I sprinkled some with chopped toasted pecans, some with coarse sugar crystals and some with orange sprinkles before baking, which you can see in the photos. They are also fine and dandy plain!
Bake for 9-10 minutes. (Dorothy's note: I preferred them baked for 11-12 minutes. Suit yourself!)
Makes 50 cookies.
Advice from Bonny
Bonny advises using shortening. "Shortening makes them light and moist. Butter might be better for the body but it gives a different flavor and effect."
"I think it's best to double the recipe — then you can use a whole can of pumpkin (the 15-ounce can).
"I like them slightly under baked; they are softer and moister."
"They freeze beautifully."
Preparation time: 15 minutes
Cooking time: 12 minutes
Diet type: Vegetarian
Number of servings (yield): 50 cookies
Culinary tradition: USA (General)